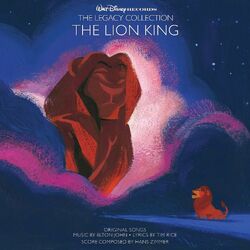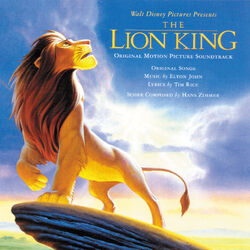 "I Was Just Trying to Be Brave" is an instrumental score composed by Hans Zimmer heard on the CD, The Lion King: The Legacy Collection.
Background
This score can be heard during the scene in which Mufasa scolds Simba for disobeying him and then proceeds to teach him about the great kings of the past. It starts when Simba steps into his father's paw print and ends after Mufasa's story about the stars.
Trivia
The music heard at the beginning of the score is almost identical to notes heard in "If You Ever Come Back We'll Kill You".
The cue can be heard in The Lion King 1½ twice: the first time when Ma explains to Timon that everything the light touches belongs to somebody else, and the second time after Simba and Nala fight and Mufasa's ghost appears in the sky.
The Legacy Collection includes both the final cue and a demo version of the cue.