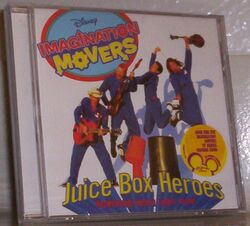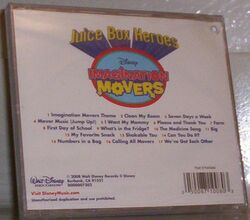 Imagination Movers: Juice Box Heroes is a 2008 Walt Disney Records album featuring songs from the Playhouse Disney series, Imagination Movers.
Details
Audio CD (March 18, 2008)
Original Release Date: 2008
Number of Discs: 1
Label: Walt Disney Records
ASIN: B000VWQTX4
Track listings
Farm
Big
Can You Do It?
Numbers in a Bag
Bonus Track: Warehouse Mouse
Trivia
The album title is a pun on "Juke Box Hero," a song by rock band Foreigner.