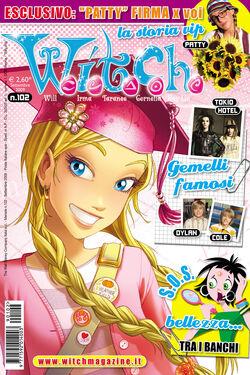 The First Day is the title of the 102nd issue of the Italian comics series W.I.T.C.H.
Synopsis
Where everyone returned to Sheffield Institute after the summer holidays...Well, almost everyone...Cornelia found herself at Duvall College! But by using a little magic, she managed to get out of there and convince her dad that it wasn't such a good idea after all!
The other girls also managed to make the first day more complicated than needed...