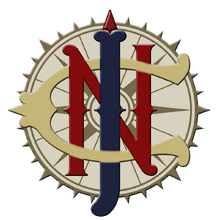 The Jungle Navigation Company is a fictional company from the Jungle Cruise attractions at Disney theme parks worldwide.
Development
The Jungle Navigation Company was introduced as part of updates to the Disneyland and Magic Kingdom versions of the Jungle Cruise taking place throughout the 1990s, with one of the driving forces being the rerouting of the Disneyland river to accommodate Indiana Jones Adventure: Temple of the Forbidden Eye. The Jungle Navigation Company storyline was altered and expanded in 2015 with the opening of the Skipper Canteen restaurant at the Magic Kingdom with the expansion of Albert Falls into a new character.
Background
The Jungle Navigation Company was founded on April 8, 1911 by Doctor Albert Falls, who after years of exploring the rivers of the world, had hoped to improve cargo shipping in remote areas for other explorers and adventurers. Albert Falls was succeeded as president of the company by his granddaughter, Alberta Falls, who had been living at the company headquarters for much of her childhood. However, the Great Depression had a significant impact on their shipping business. In 1931, at the suggestion of the skippers that were essentially her second family, Alberta would start the first "Jungle Cruise" tours on October 1. This would become greatly successful for the struggling company, especially after the 1935 discovery of the Temple of the Forbidden Eye by Indiana Jones, when the Cruises would serve the tourists that came into the jungles seeking out the temple. Around 1938, Alberta would open the company headquarters/mess hall to guests as the Skipper Canteen.
Though the tourism business has been successful, the Skippers are a danger-prone lot, with many incidents from encounters with various jungle hazards being overheard in Jungle Radio transmissions and the transmissions of Albert Awol. Most Skippers face the dangers of the wilds with a sense of humor and self-preservation. However they always find a way to reach the most dangerous parts of their journeys: returning to civilization.
External links
Community content is available under
CC-BY-SA
unless otherwise noted.