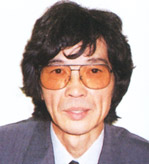 Kaneta Kimotsuki
(肝付 兼太 Kimotsuki Kaneta, born
November 15
,
1935
in Kagoshima, died
October 20
,
2016
) was a Japanese voice actor.
He was most known for the roles of Suneo Honekawa (Doraemon), Dracula (Kaibutsu-kun), Kemumaki Kemuzou (Ninja Hattori-kun), Pāyan (Perman), Iyami (Osomatsu-kun), Tom (Tom and Jerry), Benzou Karino (Kiteretsu Daihyakka), Horrorman (Soreike! Anpanman), Conductor (Galaxy Express 999), and Jiminy Cricket (Japanese dub of Pinocchio & all other appearances).
Dubbing Roles
Community content is available under
CC-BY-SA
unless otherwise noted.