Kanga
is a anthropomorphic, stuffed kangaroo belonging to
Christopher Robin
that first appeared in the short
Winnie the Pooh and the Honey Tree
. Hospitable and gentle, Kanga is the mother of
Roo
and a good friend to the
Hundred Acre Wood
residents, most notably
Tigger
.
Background
In Piglet's Big Movie, Kanga and Roo are implied to have been the newest members of the Hundred Acre Wood (despite Blustery Day making it clear that Tigger is the newest resident). Upon their arrival, Kanga was mistaken for a predator by Rabbit, Tigger, Pooh, and Piglet. After a misadventure, however, they come to realize Kanga's true nature and warmly welcomed her and Roo into their circle.
Kanga lives in a literal treehouse (which shares a joint mailbox, indicating two residences rather than one) with her son Roo. She spends much of her time at home, while Roo typically joins the adventures of Pooh and the others. Kanga acts much like a typical housewife (despite being a single mother) as she is mostly seen cleaning and tending to Roo's needs. Of all the Hundred Acre Woods residents, Kanga has the strongest friendship with Tigger, whom she sometimes treats as her own. This makes sense, as Roo and Tigger often treat each other as siblings. Kanga is notable in that she is one of the few characters that Tigger does not bounce. Instead, he treats her extremely respectfully, often referring to her as "Mrs. Kanga".
Kanga was initially the only female character in the Winnie the Pooh franchise. This changed with the introduction of recurring characters such as Kessie and Mama Heffalump (with whom Kanga developed a close friendship). However, she continues to be the only female character in the main cast.
Personality
Kanga is easily the most down-to-earth resident of the Hundred Acre Wood. So much so, that she rarely joins the madcap exploits of her friends. Being a mother, Kanga is sweet and nurturing to both Roo and the others. She is also wise to some degree and shares this wisdom with other residents such as Piglet. As she lacks the eccentricity of Tigger or the temper of Rabbit, Kanga often appears to be extremely leveled and mature. Her maturity also allowed her to be the first resident (alongside Roo) to overcome the universal fear of Heffalumps in Pooh's Heffalump Movie, to the point that, upon watching a Heffalump with Roo, she was the only one to not to be really scared or worried, only being confused, which shows that Kanga is able to not to judge a situaion for what it seems and that, at times, she dosen't let fear cloud her thinking and reasoning.
Film appearances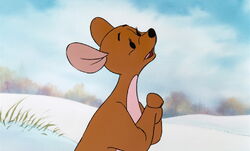 In The Many Adventures of Winnie the Pooh, Kanga appears in all the stories.
In Winnie the Pooh and the Honey Tree, Kanga is shown with Roo at Christopher Robin's house and inspecting Eeyore's tail after it is reattached. She, later on, brings Roo to give Pooh some flowers when Pooh is trapped in Rabbit's door. Later on, she comes with Christopher Robin and Eeyore to help remove him, when Pooh has grown thin enough, as she takes hold of Christopher's drum, while Eeyore pulls her by taking hold of her tail.
In Winnie the Pooh and the Blustery Day, Kanga is one of the people who comes to see the damage to Owl's home, which was blown over by the strong winds. During the flood, Kanga, Roo, and Tigger are able to reach safety at Christopher Robin's home by using an umbrella as a boat. After the flood, Kanga attends the hero party that is held in honor of Pooh and Piglet.
In Winnie the Pooh and Tigger Too, Kanga appears in the second half of the segment. One winter day, she allows Roo to go out and play with Tigger. Kanga later comes to their aid when Tigger discovers his fear of heights. Roo is able to jump to safety, with Kanga encouraging him to not fall too fast. When Tigger is brought down, Rabbit attempts to hold Tigger to a promise to never bounce. Kanga remarks on Tigger's sadness and everyone eventually agrees to allow Tigger to continue bouncing. Kanga is then seen bouncing alongside everyone else.
In The Tigger Movie, Kanga is first seen sweeping her front porch when Tigger bounces up and asks her to bounce with him, but she says she can't because she has too much work to do. Later on Kanga is seen along with Roo, Rabbit, Pooh, Piglet, and Eeyore trying to remove a boulder off of Eeyore's house with Rabbit's Rock Remover and when Kanga suggests that they could use another helping hand Tigger bounces up and bounces onto the boulder causing both it and everyone else except for Tigger and Roo to roll into the mud and when Kanga reaches into her pouch she finds a fish in it. After this Tigger asks the gang to bounce with him to which Kanga and the others tell him that they can't bounce with him because they're not Tiggers like he is. Later on that night, Roo tells Kanga that he wishes Tigger could be his big brother and be a member of their family to which Kanga tells Roo that Tigger is one of their family and will always be if they continue to care for him. The next day Kanga, Roo, Eeyore, Pooh, Piglet, and Owl all gather at Owl's house to write Tigger a letter from his family and they all come up with their own ideas of what to say in the letter including Kanga who suggests that it should say Dress Warmly.
When Piglet goes missing, Pooh and friends use his scrapbook to find him and learn more about Piglet. In one of his memories, Kanga and Roo have recently moved in and Tigger and Rabbit believe them to be predators and are afraid of them. Piglet accidentally switches places with Roo. Kanga then acts as if she thinks Piglet is Roo and uses this to show she's a sweet person. After Piglet calms down, she reveals she knew and everything is settled. Later Christopher Robin and Pooh begin an expedition to find the North Pole and Kanga joins the friends.
Kanga is a supporting character in the film and is first seen at the beginning with Roo wondering what the mysterious noise is. She learns later that night that it was a Heffalump and calms Roo's anger after he was denied a position in the Heffalump expedition. Later on, Kanga searches for Roo and finds him with Lumpy. Rabbit, Tigger, Pooh, and Piglet are immediately terrified of Lumpy, but Kanga is confused. She later sees Roo free Lumpy from a trap, learning that he is Roo's friend. She is touched by this, but when the others find and capture Lumpy, Kanga tells everyone (Rabbit especially) to stop and let Roo explain himself. She is touched by Roo's words. Kanga is last seen with Roo and their friends enjoying time with their new Heffalump friends.
Kanga is first seen with Roo during the song "A Very Important Thing to Do". She is later seen at the meeting centering Eeyore's lost tail. When a reward is meant to be issued, Kanga suggests a warm hug. She is also the third to give Eeyore a tail. She gives him a scarf but it eventually unravels. Kanga is seen at Owl's house later on and learns about the Backson. She joins the hunt to capture the creature and gets herself trapped in the Backson pit. In a scene when Owl is talking, she puts on earmuffs that she made and decides to sleep. She is then wakened up by Roo when they were freed by Pooh's thinking and Kanga and the others celebrate the return of Christopher Robin who actually just went to school for the day.
In Christopher Robin, Kanga is first seen during Christopher's farewell party. Years after Christopher's departure, she and Roo continue their lives in the woods until they mysteriously go missing, forcing Pooh to seek an adult Christopher's help. Like the others, Kanga is initially skeptical about Christopher's identity but embraces him once she realizes he truly is himself. Kanga maintains her maternal sensibility, commenting on Christopher's growth. She does not join Pooh, Tigger, Piglet, and Eeyore to their journey to London. She does, however, meet Christopher Robin's wife and daughter at the end of the film, once Pooh's adventures came to an end.
Television appearances
In the TV series, Kanga is only a recurring character. She appears in a total of 8 out of 83 episodes.
In the episode "Babysitter Blues", Kanga leaves Christopher Robin, Pooh, Piglet, and Tigger in charge of Roo. When she returns and finds out that Tigger and Roo are missing during a game of Hide-and-Seek, she becomes awfully worried about Roo but is relieved when Roo and Tigger come out of hiding from under the bed.
In the episode "The Old Switcheroo", Tigger tries to hide Roo from Kanga so she won't give him a bath. Kanga manages to find Roo but on the way home, Pooh manages to distract Kanga while Tigger grabs Roo and puts Piglet in Kanga's pouch. When Kanga gets home she accidentally mistakes Piglet for Roo and gives him a bubble bath. When Piglet tries to tell her he's Piglet, Kanga simply says that he is Roo doing a good job imitating Piglet's voice. Then Pooh appears and corrects Kanga and takes Piglet home. Then, Tigger and Roo come home from playing in the mud and but get stuck to gum and ask Kanga to get them unstuck. Kanga says that the only way that she can get them unstuck is by giving them a bath. Afterward, Tigger and Roo learn that baths are not as bad as they thought.
Kanga is a recurring character in the series often making minor cameos. She can often be found in crowd scenes paired with Mama Heffalump.
Other shows
Kanga was occasionally seen in House of Mouse. In the pilot, Pete was exposed to being a cartoon thief and during a chase with Mickey Mouse, Pete attempts to hide in Kanga's pouch. She is also seen toward the end of "The Ludwig Von Drake Song".
Video games
When she first appears, she hears from Piglet that Pooh has forgotten everything about his friends and makes a medicine in an attempt to restore his memory, but Tigger takes it, thinking it is a present to him. Though they get it back, Pooh never drank the medicine and he somehow regained his memory of Tigger after Tigger felt bad about Pooh not remembering him, saying it wouldn't be worth bouncing if Pooh forgot about him.
Kanga appears three times in the Hundred Acre Wood storyline, the first being at her house along with Roo and Tigger. She gives Pooh some medicine in hopes of him regaining his former self. Her second appearance is at the Spooky Cave helping Sora search for Pooh. She is last seen at Starry Hill saying goodbye to Sora.
Kanga is a rare walkaround character in the parks, though she can be found on a few occasions.
In the seasonal Mickey's Once Upon a Christmastime Parade, Kanga can be seen with Roo in her pouch and wears a scarf and earmuffs.
Kanga makes a minor appearance in the technological show, Pooh's Hunny Hunt, in Tokyo Disneyland.
In the stage musical Winnie the Pooh and Friends, too!, Kanga and Roo join Pooh and the others in adventures in the Hundred Acre Woods.
Kanga appears in all interactions of the popular dark ride, found in several Disney parks around the world. She appears in the opening scenes trying to keep Roo from blowing away during the "windsday".
Gallery
Trivia
Her name, Kanga and her son's name Roo, when put together they make kangaroo.
In the original books, Kanga's head seemed sometimes as "full of fluff" as the other characters, while at other times she was sharper. In the Disney incarnations, she is frequently intelligent and the smartest of the cast (next to Eeyore).
Though her current voice actor, Kath Soucie, is part of the Kingdom Hearts II cast, voicing Sally and Shock of the Halloween Town world, for some reason, she doesn't voice Kanga there.
In the 2011 film and Christopher Robin, her ears are pointy instead of smooth, like a real adult kangaroo.
References
v - e - d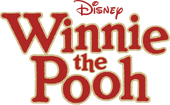 Episodes
Welcome to Pooh Corner
"You Need a Friend" • "Doing What I Do Best" • "The Pooh Scouts" • "Brighten Your Corner" • "Safety First" • "Rabbit Learns to Share" • "The Great Outdoors" • "Surprise, Surprise" • "Piglet Pride" • "Roo's Great Adventure" • "Eeyore Talks to Himself" • "Snow Falls on Pooh Corner" • "Hello, Hello There" • "Practice Makes Perfect" • "The Old Swimming Hole" • "Pooh Makes a Trade" • "A Bicycle Built for Five" • "My Echo and I" • "Pooh Learns to Remember" • "Wishing" • "Don't Quit" • "Holiday for Pooh Bear" • "Pooh Builds a Bee House" • "Piglet Lends a Helping Hand" • "Pooh Borrows Trouble" • "Clouds" • "The Fastest Rabbit in the Wood" • "When I Was Younger" • "Eeyore Joins the Band" • "Eeyore's Costume Party" • "A Swing for Eeyore" • "Do it Now" • "Carrots, Carrots, and More Carrots" • "Hi Neighbor" • "Spaghetti, Spaghetti, Spaghetti" • "Rabbit's Cousin" • The Great Kite Race" • "Fine Feathered Friend" • "Piglet's Slumber Party" • "Piglet Learns to Swing" • "Handyman Tigger" • "Pooh Corner Singing Society" • "Pooh Cares for a Carrot" • "Tigger Finds a Hobby" • "Almost Perfect Picnic" • "The Iceboat Cometh" • "It Must Be Summer" • "Song of Eeyore" • "Tale of a Tail" • "Pooh Goes Boom"

The New Adventures of Winnie the Pooh
Season One: "Pooh Oughta Be in Pictures" • "Donkey for a Day/Friend, In Deed" • "There's No Camp Like Home/Balloonatics" • "Find Her, Keep Her" • "The Piglet Who Would Be King" • "Cleanliness is Next to Impossible" • "The Great Honey Pot Robbery" • "Stripes/Monkey See, Monkey Do Better" • "Babysitter Blues" • "How Much is That Rabbit in the Window" • "Gone with the Wind/Nothing But the Tooth" • "Paw and Order" • "Honey for a Bunny/Trap as Trap Can" • "The Masked Offender/Things That Go Piglet in the Night" • "Luck Amok/Magic Earmuffs" • "The Wishing Bear" • "King of the Beasties/The Rats Who Came to Dinner" • "My Hero/Owl Feathers" • "A Very, Very Large Animal/Fish Out of Water" • "Lights Out/Tigger's Shoes" • "The "New" Eeyore/Tigger, Private Ear" • "Party Poohper/The Old Switcheroo"
Season Two: "Me and My Shadow/To Catch a Hiccup" • "Rabbit Marks the Spot/Good-bye, Mr. Pooh" • "Bubble Trouble/Ground Piglet Day" • "All's Well That Ends Wishing Well" • "Un-Valentine's Day" • "No Rabbit's a Fortress/The Monster Frankenpooh" • "Where, Oh Where Has My Piglet Gone?/Up, Up and Awry" • "Eeyore's Tail Tale/Three Little Piglets" • "Prize Piglet/Fast Friends" • "Pooh Moon/Caws and Effect"
Season Three: "Oh, Bottle/Owl in the Family" • "Sham Pooh/Rock-a-Bye Pooh Bear" • "What's the Score, Pooh?/Tigger's Houseguest" • "Rabbit Takes a Holiday/Eeyi Eeyi Eeyore" • "Pooh Skies" • "To Bee or Not to Bee/April Pooh" • "A Knight to Remember" • "Tigger is the Mother of Invention/The Bug Stops Here" • "Easy Come, Easy Gopher/Invasion of the Pooh Snatcher" • "Tigger Got Your Tongue/A Bird in the Hand"
Season Four: "Sorry, Wrong Slusher" • "Grown But Not Forgotten" • "A Pooh Day Afternoon" • "The Good, the Bad, and the Tigger" • "Home is Where the Home is" • "Shovel, Shovel, Toil and Trouble/The Wise Have It" • "Cloud, Cloud Go Away/To Dream the Impossible Scheme" • "Piglet's Poohetry/Owl's Well That Ends Well"
Special: "Winnie the Pooh and Christmas Too" • "Boo to You Too! Winnie the Pooh" • "A Winnie the Pooh Thanksgiving" • "Winnie the Pooh: A Valentine for You" • "Winnie the Pooh: A Very Merry Pooh Year"

The Book of Pooh
Season One: "Best Wishes, Winnie the Pooh/Double Time" • "Are You Me?/Rabbit's Happy Birthday Party" • "Circumference Equals Pirate 'Arrr' Squared/Pooh's to Do" • "Pigletry/Dinosnores" • "I Could Have Laughed All Night/X Spots the Mark" • "My Gloomy Valentine/Mr. Narrator" • "Vegetable of Contents/A Welcome to Beat the Band With" • "Owl's Book/The Autobiography of Tigger" • "You Can Lead Eeyore to Books/The Spice of Life" • "The Words Are Out/Brain Drain"
Season Two: "Please and Thank-You's/The Rumor Millstone" • "Over the Hill/Tigger's Replacement" • "The Wood Without Pooh/Friends of a Different Stripe" • "Mothers of Invention/Once Upon a Happy Ending" • "Piglet's Perfect Party/A Wood Divided" • "Bravehat/Scaredy Cat" • "Blue Ribbon Bunny/Under the Pig Top" • "The Book of Boo" • "Could it Be Magic?/Diary of a Mad Gardener" • "The Case of the Disappeared Donkey/The Littlest Dinosnore"
Songs
Movie Songs
Winnie the Pooh and the Honey Tree: "Winnie the Pooh" • "Up, Down, Touch the Ground" • "Rumbly in My Tumbly" • "Little Black Rain Cloud" • "Mind Over Matter"
Winnie the Pooh and the Blustery Day: "A Rather Blustery Day" • "The Wonderful Thing About Tiggers" • "Heffalumps and Woozles" • "Rain, Rain, Rain Came Down, Down, Down" • "Hip-Hip-Poohray"
Boo to You Too! Winnie the Pooh: "I Am Not Afraid" • "I Wanna Scare Myself"
Pooh's Grand Adventure: The Search for Christopher Robin: "Forever & Ever" • "Adventure is a Wonderful Thing" • "If It Says So" • "Wherever You Are" • "Everything is Right"
The Many Songs of Winnie the Pooh: "It Really Was a Woozle, Yes it Was"
Sing a Song with Pooh Bear: "Kanga Roo Hop" • "You're the One and Only One" • "Harvest What You Grow" • "My Song"
Winnie the Pooh: A Valentine for You: "Girls are Like Boys" • "When the Love Bug Bites" • "Places in the Heart"
The Tigger Movie: "Someone Like Me" • "Whoop-de-Dooper Bounce" • "Lull-a-Bee" • "Round My Family Tree" • "How to Be a Tigger" • "Your Heart Will Lead You Home"
Piglet's Big Movie: "A Mother's Intuition" • "With a Few Good Friends" • "Sing-Ho (For the Life of a Bear)" • "The More It Snows (Tiddely-Pom)" • "The More I Look Inside" • "Comforting to Know"
Springtime With Roo: "We're Huntin' Eggs Today" • "Easter Day With You" • "The Way It Must Be Done"
Pooh's Heffalump Movie: "Little Mr. Roo" • "The Horribly Hazardous Heffalumps" • "The Name Game" • "Shoulder to Shoulder" • "In the Name of the Hundred Acre Wood/What Do You Do?"
Pooh's Heffalump Halloween Movie: "Trick 'R Treating With Our Friends" • "Brave Together" • "As Long As I'm Here With You"
Learning Adventures: "A Word That Sounds Like Autumn" • "Letter Shapes and Sounds" • "Counting" • "Bouncerific" • "The Shape of Things" • "Big Small Wonderful Wood" • "Different as Night and Day" • "Honey Pot"
Winnie the Pooh: "The Tummy Song" • "A Very Important Thing to Do" • "The Winner Song" • "The Backson Song" • "It's Gonna Be Great" • "Everything is Honey" • "Pooh's Finale"
Christopher Robin: "Goodbye, Farewell" • "Busy Doing Nothing" • "Christopher Robin"
Television Songs
Welcome to Pooh Corner: "Welcome to Pooh Corner Theme Song" • "Try a Little Something New" • "The Right Side" • "Yes, I Can" • "You're the Only You" • "I Hum to Myself" • "Please and Thank You" • "Responsible Persons" • "Welcome to Pooh Corner Ending Theme"
The New Adventures of Winnie the Pooh: "Pooh Bear" • "'Cause It's Make Believe" • "The Floating Song" • "Nothing's Too Good for a Friend" • "Under the Bed" • "I Don't Have A Name" • "King of the Beasties" • "The End" • "Pirates is What We'll Be" • "Tigger, the Private Ear is Here"
The Book of Pooh: "Everyone Knows He's Winnie the Pooh" • "Your Best Wishes" • "On the Double" • "Who is Me" • "Think, Think, Think" • "What Piglets Are" • "I Watch for Signs" • "We're Making a Cake" • "If I Could Be Big" • "Isn't that Funny?" • "Find the X" • "Everyone Wants a Valentine" • "That's What We Do" • "Keep it Simple" • "Have You Got a Book For Me?" • "Give It a Try" • "On Your Way Back Home" • "Nightmare Wranglers" • "Carry On" • "Where Do Words Go?" • "Under a Spelling Bee's Spell" • "Adventure" • "Mental Altitude" • "I Want to Know Everything Now" • "Happy Tailiversary" • "Get Growin'" • "Tigger's Lullaby" • "Perfect Party" • "If We Were Talkin'" • "Someone New to Meet" • "My Hero" • "I Want To Be Scary" • "Broken Friendships" • "Do the Roo" • "Call Me Buck-a-Roo" • "At Chez Piglet" • "Nothing Ever Happens" • "Too Much Honey" • "Lost in a Book" • "Goodbye for Now"
My Friends Tigger and Pooh: "A Few Simple Rules" • "Bouncin'" • "The Grass is Greenier" • "The Password Song" • "Underneath the Same Sky" • "One Big Happy Family" • "Think, Think, Think" • "The Question Song" • "Floating in a Cloud" • "Different Can Be Good" • "The Little Things You Do" • "Christmas Comes Tomorrow" • "Time to Go (On a Trek Through the Snow)" • "Snowman Song"
Miscellaneous: "Luv-a-bye" • "Playtime Song" • "Learning Song" • "Friendship Song"

v - e - d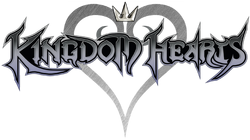 Characters
Main Characters: Sora • Riku • Kairi • King Mickey • Donald Duck • Goofy • Roxas • Axel/Lea • Naminé • Xion • Aqua • Terra • Ventus


Villains: Xehanort • Ansem • Xemnas • Maleficent • Pete • Vanitas • Xigbar/Braig • Xaldin • Vexen • Lexaeus • Zexion • Saïx/Isa • Demyx • Luxord • Marluxia • Larxene • Terra-Xehanort • Young Xehanort • Xehanort's Guardian
Other Characters: Jiminy Cricket • Ansem the Wise/DiZ • Yen Sid • Master Eraqus • Dilan • Even • Aeleus • Ienzo • Lingering Will • Hayner • Pence • Olette • Kairi's Grandma • Riku Replica • Jiminy's Journal • Foretellers • Master of Masters • Luxu • Ephemer • Skuld • Chirithy
Original Monsters: Heartless • Nobodies • Unversed • Dream Eater
Disney Characters and Villains: Queen Minnie • Daisy Duck • Pluto • Chip and Dale • Scrooge McDuck • Huey, Dewey, and Louie • Horace Horsecollar • Clarabelle Cow • Clara Cluck • Merlin • Alice • White Rabbit • Doorknob • Cheshire Cat • Queen of Hearts • Card Soldiers • Mad Hatter • March Hare • Tarzan • Jane Porter • Clayton • Terk • Kerchak • Kala • Sabor • Hercules • Philoctetes • Pegasus • Megara • Hades • Pain and Panic • Cerberus • Titans • Hydra • Zeus • Apollo • Athena • Hermes • Aladdin • Abu • Jasmine • Genie • Carpet • Jafar • Iago • Peddler • Sultan • Razoul • Royal Guards • Cave of Wonders • Ariel • Flounder • Sebastian • Ursula • King Triton • Prince Eric • Flotsam and Jetsam • Attina • Andrina • Glut • Pinocchio • Geppetto • Blue Fairy • Monstro • Cleo • Jack Skellington • Zero • Sally • Oogie Boogie • Lock, Shock, and Barrel • Dr. Finkelstein • Mayor of Halloween Town • Santa Claus • Skeletal Reindeer • Peter Pan • Tinker Bell • Captain Hook • Mr. Smee • Wendy • Lost Boys • Crocodile • Magic Brooms • Chernabog • Chernabog's Minions • Winnie the Pooh • Tigger • Piglet • Eeyore • Rabbit • Owl • Kanga • Roo • Gopher • Lumpy • Bees • Pongo • Perdita • Dalmatian Puppies • Dumbo • Bambi • Mulan • Mushu • Li Shang • Shan Yu • Hayabusa • Yao, Ling, and Chien Po • The Emperor • Belle • Beast • Lumiere • Cogsworth • Mrs Potts • Chip • Wardrobe • Maurice • Gaston • Jack Sparrow • Elizabeth Swann • Will Turner • Captain Barbossa • Gibbs • Tia Dalma • Davy Jones • Kraken • Cutler Beckett • Jacoby • Cursed Crew • Simba • Timon • Pumbaa • Nala • Rafiki • Scar • Shenzi, Banzai, and Ed • Mufasa • Kiara • Pridelanders • Hyenas • Tron • Master Control Program • Commander Sark • Chicken Little • Flora, Fauna, and Merryweather • Aurora • Prince Phillip • Maleficent's Raven • Maleficent's Goons • Samson • Snow White • Doc • Grumpy • Happy • Sleepy • Bashful • Sneezy • Dopey • The Prince • Evil Queen • Magic Mirror • Cinderella • Prince Charming • Fairy Godmother • Jaq • Lady Tremaine • Anastasia • Drizella • Lucifer • Grand Duke • Stitch • Grand Councilwoman • Captain Gantu • Jumba • Experiment 221 • Quasimodo • Esmeralda • Phoebus • Judge Claude Frollo • Victor, Hugo, and Laverne • Kevin Flynn • Sam Flynn • Quorra • CLU • Rinzler • Black Guards • Beagle Boys • Julius • Little Chef • Woody • Buzz Lightyear • Rex • Hamm • Sarge • Green Army Men • Little Green Men • Rapunzel • Flynn Rider • Pascal • Maximus • Mother Gothel • Sulley • Mike Wazowski • Boo • Randall Boggs • The CDA • Trailer Son and Mom • Anna • Elsa • Kristoff • Olaf • Sven • Marshmallow • Hans • Hiro Hamada • Baymax • Go Go Tomago • Honey Lemon • Wasabi • Fred • Wreck-It Ralph • Fix-It Felix Jr.
Square Enix Characters: Leon • Cloud • Moogle • Others
v - e - d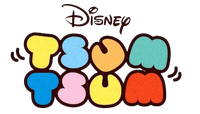 Disney
Mickey Mouse & Friends: Mickey • Minnie • Donald • Daisy • Goofy • Pluto • Chip and Dale • Oswald • Ortensia • Duffy • ShellieMay • Gelatoni • StellaLou • Cookie • Huey, Dewey, and Louie • José Carioca • Panchito Pistoles • Clarabelle Cow • Horace Horsecollar • Max Goof • Clarice • Pete • Scrooge McDuck • Ludwig Von Drake • Dr. Frankenollie • Julius

Pooh and Pals: Pooh • Tigger • Piglet • Eeyore • Rabbit • Owl • Roo • Kanga • Gopher • Christopher Robin • Lumpy
Lilo & Stitch: Stitch • Lilo • Scrump • Pleakley • Jumba • Angel • Leroy • Dr. Hämsterviel • Ugly Duckling • Sparky • 627 • Gigi • Babyfier • Yang • Slushy • Shortstuff • 625 • Amnesio • Dupe • Sample • Clip • Tank • Yin • Hunkahunka • Plasmoid
Silly Symphonies: Donald Duck • Big Bad Wolf • Practical Pig • Fiddler Pig • Fifer Pig • Ugly Duckling
Snow White and the Seven Dwarfs: Snow White • Evil Queen • Doc • Grumpy • Happy • Bashful • Sneezy • Sleepy • Dopey
Pinocchio: Pinocchio • Jiminy Cricket • Figaro • Cleo • Geppetto • Blue Fairy • Honest John and Gideon • Lampwick • Monstro
Fantasia: Mickey • Yen Sid • Chernabog • Hyacinth Hippo • Ben Ali Gator
Dumbo: Dumbo
Bambi: Bambi • Thumper • Miss Bunny • Friend Owl • The Great Prince of the Forest
The Three Caballeros: Gauchito • Burrito
The Adventures of Ichabod and Mr. Toad: Mr. Toad
Cinderella: Cinderella • Jaq and Gus • Prince Charming • Fairy Godmother • Lady Tremaine • Lucifer • Suzy • Perla • Bruno
Alice in Wonderland: Alice • Mad Hatter • March Hare • Dormouse • White Rabbit • Cheshire Cat • Tweedle Dum and Tweedle Dee • Queen of Hearts • King of Hearts • Caterpillar • Dinah • Oysters
Peter Pan: Peter Pan • Tinker Bell • Wendy Darling • John Darling • Michael Darling • Captain Hook • Mr Smee • Nana • Tick Tock • Tiger Lily
Lady and the Tramp: Lady • Tramp • Si and Am • Jock • Trusty • Peg
Sleeping Beauty: Aurora • Phillip • Maleficent • Flora • Fauna • Merryweather • Diablo • Samson • King Stefan • Goon • Owl • Rabbit
Mary Poppins: Mary Poppins • Bert • Penguin Waiter • Carousel Horse
One Hundred and One Dalmatians: Cruella De Vil • Lucky • Patch • Rolly
The Jungle Book: Mowgli • Baloo • Bagheera • Shere Khan • Kaa • King Louie • Hathi, Jr. • Raksha
Pete's Dragon: Elliott
The Fox and the Hound: Tod • Copper
The Aristocats: Marie • Berlioz • Toulouse • Duchess • Thomas O'Malley
The Rescuers: Bernard • Bianca
Oliver & Company: Oliver • Dodger • Tito • Rita • Francis • Einstein
The Little Mermaid: Ariel • Flounder • Sebastian • Eric • Ursula • Triton • Max • Scuttle
Beauty and the Beast: Belle • Beast • Lumière • Cogsworth • Mrs. Potts • Chip • Maurice • Philippe • Gaston • LeFou
Aladdin: Aladdin • Abu • Genie • Jasmine • Jafar • Sultan • Iago • Rajah
The Nightmare Before Christmas: Jack Skellington • Sally • Zero • Lock, Shock, and Barrel • Oogie Boogie • Dr. Finkelstein • Mayor of Halloween Town • Santa Claus
The Lion King: Simba • Nala • Timon • Pumbaa • Zazu • Rafiki • Scar • Ed
Pocahontas: Pocahontas • John Smith • Meeko • Flit • Percy
Hercules: Hercules • Megara • Hades
Mulan: Mulan • Li Shang • Mushu • Fa Zhou • Khan
The Emperor's New Groove: Kuzco • Yzma • Kronk
Mickey, Donald, Goofy: The Three Musketeers: Mickey Mouse • Minnie Mouse • Donald Duck • Goofy
Chicken Little: Chicken Little
The Princess and the Frog: Dr. Facilier
Tangled: Rapunzel • Flynn Rider • Pascal • Maximus • Mother Gothel • Queen Arianna • King Frederic • Cassandra • Fidella • Pub Thug
Wreck-It Ralph: Wreck-It Ralph • Fix-It Felix Jr.
Frozen: Anna • Elsa • Olaf • Kristoff • Sven • Hans • Snowgies
Big Hero 6: Hiro • Baymax • Fred • Wasabi • Honey Lemon • Go Go Tomago • Tadashi Hamada • Yokai • Mochi
Zootopia: Judy Hopps • Nick Wilde • Mayor Lionheart • Flash • Yax • Gazelle • Chief Bogo • Clawhauser • Finnick • Mr. Big • Bellwether • Jerry Jumbeaux Jr.
Moana: Moana • Maui • Pua • Heihei • Tamatoa • Kakamora
Chip 'n Dale Rescue Rangers: Chip • Dale • Gadget • Monterey Jack
Phineas and Ferb: Perry
The Lion Guard: Kion • Ono • Bunga • Beshte • Fuli
DuckTales (2017): Scrooge McDuck • Huey, Dewey, and Louie • Webby Vanderquack
Kingdom Hearts: Sora • Riku • Kairi • Aqua • Xemnas • Ansem, Seeker of Darkness
UniBEARsity: Mocha • Pudding • Whip • Puffy • Mont • Blanc • Souffle • Blue Rose • Charmant • Portiron • Rogue Rose • Fauve • Lucien • Horloge • La Mer • Ma Puce