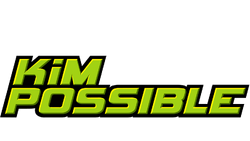 The following is a list of episodes of Kim Possible, in the order they originally aired.
Like many networks, the Disney Channel broadcast the Kim Possible episodes in an order that did not match the order in which the episodes were produced, nor the chronological order revealed by the events of each episode. The table below allows for the information to be sorted as needed. It defaults to the broadcast order.
Series Overview
Season
Episodes
Originally aired
Season premiere
Season finale
1
21
June 7, 2002
May 16, 2003
2
30
July 18, 2003
August 5, 2004
3
14
September 25, 2004
June 10, 2006
4
22
February 10, 2007
September 7, 2007
Total
Series premiere
Series finale
1-4
87
June 7, 2002
September 7, 2007
Season One (2002-2003)
No. in
Series
No. in
Season
Title
Airdate
Chronological
Order
Production
Code
01
01
"Crush"
June 7, 2002
1
101
Kim has to stop the evil Dr. Drakken from using stolen Japanese game technology to build a giant robot. Fighting the bad guys, however, is nothing compared to asking a crush out to the upcoming dance.
02
02
"Sink or Swim"
June 7, 2002
2
102
On their way to a cheer competition, the Middleton Cheer squad gets stranded at an old camp with which Ron has a long, and bad history. He faces Gill, a high-school mutant who, when human, constantly picked on Ron, but who is now determined to get his revenge on Ron for inadvertently causing his transformation.
03
03
"The New Ron"
June 7, 2002
3
103
When Ron finds himself gaining attention with a haircut Kim convinced him to get, he attempts to transform his personality as well, but develops an unhealthy obsession with his hair. When he and Kim go to France to get more hair gel, Ron unwittingly inspires a reclusive billionaire to take up a life of crime, and now Kim and the newly changed Ron must save France from a black-out.
04
04
"Tick-Tick-Tick"
June 14, 2002
4
104
Kim has to fit both missions and detention into her life after Ron inadvertently causes her to fail substitute teacher Mr. Barkin's "three strikes" tardy policy.
05
05
"Downhill"
June 21, 2002
5
105
A school ski trip leads to "humiliation nation" when Bonnie manages to place Kim's parents as chaperones. As she struggles with her parents' presence, Kim also discovers that the legendary monsters are actually the mutated experiments of a rogue geneticist named DNAmy.
06
06
"Bueno Nacho"
June 28, 2002
6
106
Kim takes a job at Bueno Nacho to pay for a fashionable jacket, convincing the reluctant Ron to keep her company by applying for him too. As Ron's career kicks off and he becomes assistant manager, the evil Dr. Drakken plots to destroy Wisconsin from inside a giant wheel of cheese, capturing Kim in the process. In order to save her, Ron must choose between his career or duty as sidekick.
07
07
"Number One"
July 12, 2002
7
107
The international crime-fighting organization, Global Justice, pairs Kim with their snobby top agent to hunt down the kidnapper of a prominent scientist. Sensing weakness, Bonnie uses the opportunity to make a play to become cheer captain.
08
08
"Mind Games"
July 19, 2002
8
108
Drakken's latest scheme accidentally leads to Kim and Ron switching bodies. Kim gets a taste of what it is like to be the unpopular outcast while Ron finds out about life with the burden of actual responsibility.
09
09
"Attack of the Killer Bebes"
August 2, 2002
9
109
Robots that are suspiciously similar to ones designed by Drew Lipsky one of Dr. Possible's old college buddies kidnap his friends one by one. Meanwhile, Ron joins the cheerleading squad as the mascot, much to Kim's chagrin.
10
10
"Royal Pain"
August 16, 2002
10
110
Kim allows the Prince of Rodegan to hide out in Middleton for protection, and the snobbish Prince winds up running against her in the school election, which is complicated by the arrival of an organization bent on overthrowing the Rodegan monarchy.
11
11
"Coach Possible"
August 23, 2002
11
111
After Dr. James Possible breaks his leg, Kim takes over coaching his soccer team, and drives the twins and the other players insane with her ultra-competitiveness. In between practice, she and Ron try to recover state-of-the-art animatronic animals and a neon-style gas from the thieving Seniors, one of which is coming up with his own evil scheme for the very first time.
12
12
"Pain King vs. Cleopatra"
September 6, 2002
12
112
Kim and Ron get tickets to the big match between wrestlers Pain King and Steel Toe. Ron, unable to get Kim excited about the event, fears that a new friend has come between them. However, a new challenger plans to crash the match with a magical amulet imbuing him with the powers of Anubis.
13
13
"Monkey Fist Strikes"
September 13, 2002
13
113
Kim and Ron help the adventurer Lord Monty Fiske retrieve a monkey statue, ostensibly to give to a museum. Fiske, however, uses it along with the rest of the set to transform into a fearsome kung fu master. When Kim decides to stay with cousin Larry, it is all up to Ron to stop Monkey Fist.
14
14
"October 31st"
October 11, 2002
14
114
While in the process of fighting Drakken, Shego, and Killigan, Kim accidentally has a strange bracelet attached to her wrist. She discovers that the bracelet grows every time she lies, leading to embarrassment when she tries to get out of a series of engagements to attend a party with Josh Mankey and Kim is grounded for a whole month.
15
15
"All the News"
November 1, 2002
15
115
Ron fudges a quote in order to turn it into a hot scoop, landing Kim into a forced date with the oblivious quarterback and giving himself a sweet spot on the school paper. His journalistic career runs into trouble, however, when he accuses a TV daredevil of faking her stunts and she vows revenge.
16
16
"Kimitation Nation"
November 15, 2002
16
116
A designer copies Kim's mission outfit and turns it into the next fashion trend. While initially hopeful that the sudden popularity of her clothes would allow her to be accepted by seniors, Kim Style is eventually copied by all the girls and even some boys. Drakken, struck by this inspiration, tries to create an army of Kim Possible clones to destroy his foe.
17
17
"The Twin Factor"
December 27, 2002
17
117
Drakken steals mind control technology which he intends to replicate to take over the world. When her parents leave on a retreat Kim is forced to take along her twin brothers, who prove helpful in the end.
18
18
"Animal Attraction"
January 10, 2003
18
118
Kim falls for the latest craze sweeping Middleton High, Animology, which purports to predict personality and romantic compatibility. Along the way, she and Ron have to stop Señor Senior Senior's scheme to destroy the Billionaire's Club and deal with Animology's prediction that Señor Senior Junior is her soul-mate.
19
19
"Monkey Ninjas in Space"
March 7, 2003
19
119
Based upon the Monkey Monk's prediction, Monkey Fist kidnaps the world's smartest monkey and uses the Middleton space center to launch himself into space while Kim faces the humiliation of her Dad, and Ron faces his fear of monkeys.
20
20
"Ron the Man"
April 25, 2003
20
120
Ron is shocked to discover in front of Mr. Barkin's entire class that his rabbi never signed his bar mitzvah certificate. In order to prove his manhood, he wears a strength enhancing ring. Drakken, in the meantime, uses the other rings to attempt to steal an invention Professor Dementor had gotten to first.
21
21
"Low Budget"
May 16, 2003
21
121
When a fight with an alligator ruins her stylish jeans, Kim balks at Ron's suggestion to skip her trendy Club Banana designer apparel and buy from discount Smarty Mart, even though Ron points out that the only difference is a Club Banana logo on the back of the jeans. While there, they discover a Smarty Mart clerk's plot to use the bar-codes of expired products to destroy the Internet.
Season Two (2003-2004)
No. in
Series
No. in
Season
Title
Airdate
Chronological
Order
Production
Code
22
01
"Naked Genius"
July 18, 2003
22
201
After a mission to stop Dr. Drakken from using a top secret machine, Ron suddenly begins exhibiting profound knowledge and intelligence in his algebra writing when he is kidnapped by Drakken and forced to construct a doomsday device. However, Kim and the subtly changed Rufus join together to save him.
23
02
"Grudge Match"
July 25, 2003
23
202
Ron goes to ridiculous lengths to grab the attention of a pretty girl at the theater. Meanwhile, Kim uncovers a conspiracy at the Space Center involving top secret technology, battle robots, and a disgruntled former employee. In the process of solving the mystery, she is suspicious of the idea of a seemingly innocent being the culprit responsible.
24
03
"Two to Tutor"
August 1, 2003
24
203
An absurdly skilled Ron schools a hopelessly clueless Kim in the art of cooking at their new elective class while Shego tutors Señor Senior Junior in the art of villainy. When the duo set out to steal a valuable recipe, Kim has to put the lessons she's learned to the test.
25
04
"The Ron Factor"
August 8, 2003
25
204
Global Justice conducts an intensive study of Ron to determine whether he is the secret to Kim's success. Unfortunately, a rival organization known as W.E.E. has plans of their own.
26
05
"Car Trouble"
August 15, 2003
26
205
After flunking driver's education, Kim is visited by a sentient, autonomous computerized automated artificial intelligence/multi-agent system vehicle called Sadie whose creator has been kidnapped by Drakken. After cheating by the car leads to a stellar pass, she must overcome her guilt to foil Drakken's improved army of Destructobots and rescue Dr. Freeman.
27
06
"Rufus in Show"

---

"Adventures in Rufus-Sitting"
August 22, 2003
27
206
Rufus poses as a Peruvian hairless show-dog so that Kim can investigate the mansion of a master jewel thief.

---

Kim agrees to babysit Rufus while Ron is in France for a while. A series of events lead him to become the target of Shego, Killigan, and Monkey Fist when he unknowingly swallows the chip they were after.

28
07
"Job Unfair"
August 29, 2003
28
207
Kim is hot on the trail of Drakken and Shego after they steal a weather machine in a bizarre plot to attack Canada. At the same time, a disastrous job affair leaves her to deal with an obsessive janitor and Ron's mysterious spy master.
29
08
"The Golden Years"
September 5, 2003
29
208
Kim tries to skirt the old fashioned over-protectiveness of her elderly paternal grandmother 'Nana' Possible while she unravels Drakken's latest plot during a visit to Florida. She soon learns Drakken's plans to control the minds of teens through mp3 players has snared her grandmother and other senior citizen hearing aids instead and must race to save them.
30
09
"Virtu-Ron"
September 12, 2003
30
209
The MMORPG world of Everlot is under the iron grip of a figure known only as the Wraithmaster. To impress Zita, Ron plays and excels with the expert advice of Wade. When he and Zita become trapped inside the game, however, he crosses paths with the Wraithmaster who just happens to be competing for her affection as well. Ron's only hope is for the return of the enigmatic Tunnel Lord, the only one strong enough to fight the Wraithmaster head on.
31
10
"The Fearless Ferret"
October 3, 2003
31
210
On a trip for his hospital volunteer work, Ron is roped into the life of an old hermit (voiced by Adam West) and assumes the costume and tools as the next Fearless Ferret crime-fighter. However, White Stripe, one of the Fearless Ferret's old enemies, wishes to settle his vendetta. Discovering Ron's secret life, Kim finds there is more to his new mentor than meets the eye.
32
11
"Exchange"
November 7, 2003
32
211
Middleton High welcomes a mysterious wild-haired Japanese guy named Hirotaka while Ron transfers to an equally secret ninja school in a student exchange. As he makes himself at home, Kim and Monique get into a steadily intensifying competition to impress the exchange student. In Japan, Ron fights off Lord Monkey Fist's attempts to steal the immensely powerful Lotus Blade with assistance from a traitor.
33
12
"Rufus vs. Commodore Puddles"

---

"Day of the Snowmen"
November 14, 2003
33
212
Drakken and Shego attempt to breach Area 51 with a gigantic poodle while Ron uses the attack to shoot his monster movie.

---

Toxic Snowmen come to life and attack Middleton after a freak storm.

34
13
"A Sitch in Time: Present"
November 28, 2003
34
213
Ron is suddenly forced to move away putting the future of the team in question at a very bad time. Meanwhile, Drakken, Shego, Killigan, and Monkey Fist have teamed up to steal the Time Monkey which will give them the ability to alter the very time-stream and remove Kim as a threat permanently.
35
14
"A Sitch in Time: Past"
November 28, 2003
35
214
Kim travels back in time to stop the villains from meddling with her past and allowing the Supreme One to gain more and more strength and power. However, her enemies are one step ahead and decide to strike in her preschool years when Kim is most vulnerable, and then again on her first rescue mission as a preteen.
36
15
"A Sitch in Time: Future"
November 28, 2003
36
215
Kim takes the battle to Shego in a dystopian Middleton of the future. As they work with a band of rebels to overthrow the one time sidekick, they must defeat Shego with help by adult versions of their once young friends.
37
16
"A Very Possible Christmas"
December 5, 2003
37
216
Ron is disappointed that his favorite Christmas special, Snowman Hank, has been canceled and replaced. Meanwhile, as a gift to Kim, Ron decides to foil Dr. Drakken's Christmas plot himself so that she can enjoy the time with her family. But when he and Drakken get trapped in the North Pole, Kim, followed by the Possibles, has to go round the globe to search for him. Ron discovers that Drakken is a big fan of Snowman Hank and Drakken temporarily embraces the spirit of Christmas after the rescue.
38
17
"Queen Bebe"
December 19, 2003
38
217
Kim gets swamped with commitments and obligations to all her clubs and school organizations. To make matters worse, the Bebes have mysteriously reappeared and have become too quick for any normal human to fight. Kim races to stop the construction of their hive and the appearance of the Bebe Queen, and overuses a pair of superhuman speed shoes that Wade had already warned her not to wear too often.
39
18
"Hidden Talent"
January 2, 2004
39
218
Ron signs an unwilling Kim up for the school talent show after Bonnie announces her intent to crush any competition. Her plans to sing are interrupted when Wade begins acting erratically and orders Kim and Ron to recover teleportation technology from Professor Dementor. Technology, she suspects, that may have not been stolen after all.
40
19
"Return to Camp Wannaweep"
January 16, 2004
40
219
On their way to cheer camp, the squad again finds itself at Camp Wannaweep for the Spirit Stick Competition. Kim deals with having an obnoxious Bonnie as her bunk-room partner while Ron cannot overcome his strong suspicions about an apparently reformed Gil.
41
20
"Go Team Go"
January 30, 2004
41
220
On a trip to bustling Go City, a bird themed villain named Aviarius attacks the Bueno Nacho Ron and Kim are visiting, and Kim inadvertently gains super-strength when she attempts to foil the villain in stealing a mysterious masked hero's powers. The two teens quickly find themselves involved with the retired superhero group, Team Go, who, Kim quickly learns, are Shego's family. But with everyone but Kim powerless against Aviarius and the team's two youngest members captured, they must enlist the help of none other than Shego.
42
21
"The Full Monkey"
February 13, 2004
42
221
Kim accidentally becomes bonded with the mystic Monkey King amulet and begins transforming into the Monkey King. Ron, finding the monkey he believes to be Kim, looks desperately for a way to change her back while avoiding the complications Josh Mankey's attention may provide.
43
22
"Blush"
February 20, 2004
43
222
Just in time to complicate her growing romantic crush with Josh Mankey, Drakken sprays Kim with a rare pollen that will slowly cause her to disappear every time she gets embarrassed. Ron and Wade's attempts to find another dose of pollen are complicated when Kim is asked out on a date by Josh, and now Kim must fight Dr. Drakken and Shego, without Josh finding out about them, and Dr. Drakken's "Embarrassment Ninjas".
44
23
"Partners"
March 12, 2004
44
223
Kim, hoping not to be landed with Ron as her science project partner, instead gets a brainiac who won't let her do anything at all. Monique gets Ron and quickly becomes exasperated by his trademark laziness. Meanwhile, Drakken charms DNAmy into creating a vicious komodo dragon.
45
24
"Oh Boyz"
April 2, 2004
45
224
To help his son's ongoing quest to become a pop sensation, Señor Senior, Senior kidnaps the Oh Boyz band to blackmail the record company. The plan backfires when Ron winds up captured along with the group. The record executive, finding the Oh Boyz' disappearance to be a profit windfall, is in no hurry to help so Kim must find Ron and the others on her own.
46
25
"Sick Day"

---

"The Truth Hurts"
April 23, 2004
46
225
Kim catches a nasty cold from the Tweebs, but still accepts a mission to guard a mysterious machine. After Drakken and Shego steal the device, her mother insists that she stay in bed to rest while Ron and then the Tweebs take up her duties. By the time matters are resolved, everybody on both sides of the conflict has caught the cold.

---

In a mission to save a prominent scientist, Kim and Ron are hit with a mysterious beam. Ron adapts well to his new honesty while Kim has to bite her tongue during a visit from Dr. Possible's bosses.

47
26
"Mother's Day"
May 7, 2004
47
226
As a part of Mother's Day mother-daughter bonding, Kim and her mother Dr. Possible decide to foil Drakken's latest scheme together. Drakken, on his part, is forced to deal with the presence of his mother while he attempts to steal a batch of Syntho-Plasma.
48
27
"Motor Ed"
May 21, 2004
48
227
After a series of high tech robberies, Kim tries to stop the plot of a rogue scientist turned rocking trucker, with a little help from a new friend, Felix.
49
28
"Ron Millionaire"
June 4, 2004
49
228
Naco royalties make Ron a tremendously rich and wealthy multimillionaire with ninety-nine million dollars, which he then proceeds to squander on a posse of fake friends and spending binges. Out of greed, Dr. Drakken attempts to steal Ron's newly acquired fortune and wealth to complete his latest doomsday scheme.
50
29
"Triple S"
July 26, 2004
50
229
After a long list of attempts to turn himself into a jock go sour, Ron gets a new chance to compete in the X Games when he and Kim are sent to investigate a series of robberies.
51
30
"Rewriting History"
August 5, 2004
51
230
Kim discovers a century old scandal involving the theft of a wondrous energy storage device, her ancestor, and amusingly the ancestors of many of her friends and foes including Ron, Prof. Dementor, Drakken, and Wade. Kim works quickly to both clear the name of her ancestor and find the device before Middleton is destroyed in the destructive blast it will create.
Season Three (2004-2006)
No. in
Series
No. in
Season
Title
Airdate
Chronological order
Production Code
52
01
"Steal Wheels"
September 25, 2004
52
301
In an attempt to reform Eddie Lipsky, his aunt places him under the care of his cousin, Dr. Drakken. Together the two plot to steal the technology powering Felix's chair while he and Ron are at a video game convention. In the meantime Kim is jealous of all the time Ron is spending with Felix so she tries joining in, even though what they enjoy doing is not her thing.
53
02
"Emotion Sickness"
October 15, 2004
53
302
In an attempt to foil yet another scheme of Drakken to steal from Cyrus Bortel, experimental mood altering devices accidentally get attached to Kim and Shego. During the chaos, Ron accidentally picks up the control for the devices instead of the Kimmunicator, activating them. As a result confusion for both Ron and Drakken ensues as the former mistakes the device for a video game as it sends the girls hurtling through a range of emotions, including anger, sorrow, and even love- which means major mayhem for Ron and Drakken.
54
03
"Bonding"
October 22, 2004
54
303
After an unsuccessful mission to stop Professor Dementor, Kim and Ron are struck with a mysterious adhesive called and must learn to live life attached to Bonnie and Barkin respectively and defeat Professor Dementor once more.
55
04
"Bad Boy"
January 14, 2005
55
304
When Ron wants to avoid his devilishly warped Cousin Shawn at a wedding Kim subtly suggests than Ron take her as a friendly date. Ron finds this 'awkweird' and backs down. Drakken meanwhile attempts to use a HenchCo device called the Attitudinator to make himself even more evil. The plan fails when Kim and Ron break the machine gradually turning Ron into an eccentric super villain and Drakken into a goody-baking sweetie.
56
05
"Showdown at the Crooked D"
March 25, 2005
56
305
When Kim and her family visit her paternal uncle in Montana she finds herself dealing with Joss, her cousin and biggest fan wanting to be just like her. Together, the two of them set off to foil Drakken's latest scheme to put the brightest minds out of commission.
57
06
"Dimension Twist"
April 1, 2005
57
306
Drakken's latest stolen invention causes him, Shego, Kim, Ron, and Rufus to be sucked into the world of cable TV.
58-60
07-09
"So the Drama"
April 8, 2005
63

64

65

312
313
314
On the eve of Kim's Junior Prom, Drakken begins his first truly serious attempt to conquer the world while trying to find Kim's weakness. When another boy called Eric comes between Kim and Ron's relationship, they are forced to at long last examine their true feelings for each other and the nature of their relationship.
61
10
"Overdue"
April 15, 2005
58A
307A
Ron races through the lairs of several of Kim's enemies in order to recover an overdue book of hers he lost and she took the blame for.
"Roachie"
April 15, 2005
58B
307B
A rogue scientist unleashes an army of giant roaches on Middleton, one with whom Ron unexpectedly bonds.
62
11
"Rappin' Drakken"
June 25, 2005
59
308
After the dramatic sinking of his latest plot, Drakken turns to a televised music contest to promote his own line of mind controlling shampoo. To thwart his plans, Kim decides to enter in the show herself.
63
12
"Team Impossible"
August 26, 2005
60
309
Team Impossible, the world's premier action/rescue team confront Kim and demand that she end her world saving career which is cutting into their profit margin. When Kim refuses to do so she suddenly finds that the network of connections which allow her to travel the world is missing, leading to a confrontation with her competitive rivals.
64
13
"Gorilla Fist"
November 18, 2005
61
310
Ron is enlisted by Yori, his lady friend and classmate from the Yamanuchi Ninja School (from Exchange) to help find their missing Sensei, who has supposedly been kidnapped by Monkey Fist. A suspicious, and jealous, Kim pursues them.
65
14
"And the Mole Rat Will Be CGI"
June 10, 2006
62
311
After capturing the eye of a director, Kim and Ron are followed by two glamorous movie stars, one of them attempting to learn about their lives for an upcoming Kim Possible movie. Kim soon finds herself pushed aside by her star's copycat antics while Ron cannot get his to act at all. The film is put on hold when Señor Senior Junior crashes the set and demands to be cast as the villain.
Season Four (2007)
No. in
Series
No. in
Season
Title
Airdate
Chronological
Order
Production
Code
66
01
"Ill Suited"
February 10, 2007
66
401
It's the start of Kim and Ron's senior year of high school, and they're still officially boyfriend and girlfriend after an entire summer. Bonnie doesn't approve of their relationship, claiming that it's practically a rule for cheerleaders to date jocks, especially since they're seniors now, and Ron later starts to believe that Kim's going to dump him for a jock. He then "secretly borrows" Kim's battlesuit so he'll be able to join the football team. Meanwhile, Dementor attempts to take control of the suit so that he can use it to his advantage.
67
02
"The Big Job"
February 10, 2007
67
402
After Kim becomes tired of coupon-funded dates, she and Ron decide to get jobs. Señor Senior Jr. and Shego commit a series of crimes to honor Señor Senior Sr.'s birthday.
68
03
"Trading Faces"
February 10, 2007
68
403
Mysterious crimes are committed by celebrity friends of heiress Camille Léon and Kim has to find out why. Meanwhile, Kim's brothers, The Twins are advanced through school and join her in high school and, much to Kim's dismay, her missions. Kim gets a shocking discovery when her brothers find out who the suspect is.
69
04
"The Cupid Effect"
February 10, 2007
69
404
It's Valentine's Day, and Wade develops quite a strong romantic crush on Monique and invents a Cupid Ray so that she will return his strong romantic infatuation and affections. Meanwhile, Ron takes Kim and Monique to Paris, France, and the Seniors try to conquer half the world using Wade's new invention so that every girl will fall deeply head-over-heels in love with Junior.
70
05
"Car Alarm"
February 17, 2007
70
405
Kim finally manages to get her own car: a literal fixer-upper that her dad once owned. However, chaos ensues when the Tweebs volunteer to trick it out. Meanwhile, Shego gets out of prison by way of Motor Ed and assists in his latest caper.
71
06
"Mad Dogs and Aliens"
February 24, 2007
71
406
Jim and Tim take over Middleton Mad Dog duties at the high school, much to Ron's chagrin. Dr. Drakken is finally broken out of prison by a nine-foot alien woman named Warmonga, who believes him to be "The Great Blue".
72
07
"Grande Size Me"
March 3, 2007
72
407
In an attempt to prove the Wheel of Good Eating wrong, Ron gains a dangerous amount of weight by eating nothing but Bueno Nacho, but soon this rebellious act turns deadly when he falls into a vat of serum during an investigation at HenchCo, and it transforms him into a giant mutant, while Kim protects a laser from some of her worst enemies.
73
08
"Clothes Minded"
March 17, 2007
73
408
When Kim's usual mission attire is no longer available for purchase at Club Banana, she tries to look for a new one, all while worrying about college admissions and Drakken's latest scheme to reform the continents into the next Pangaea.
74
09
"Big Bother"
April 7, 2007
74
409
Ron has his hands full when he has to care for both a sack of flour and his new baby sister Hana, not to mention help track down Monkey Fist, who is in search of three stone keys that will lead him to an ultimate weapon. To make matters worse, he also has to break the news to his old friend Yori that he and Kim are dating now.
75
10
"Fashion Victim"
April 14, 2007
75
410
A trio of fashion-obsessed criminals, the Fashionistas, seek to make off with Club Banana's newest fashion designs. Having allied with them to assist with their plan, Camille Léon also takes the opportunity to get revenge on Kim by framing her for the theft. With Ron currently putting up with Mr. Barkin, who also works at Smarty Mart, her last hope lies in Monique.
76
11
"Odds Man In"
April 28, 2007
76
411
Ron decides to make some crime-fighting calculations to see how much danger he and Kim are in during their missions. Meanwhile, the former temp Hank Perkins appears as a corporate consultant, helping Drakken with his latest take-over-the-world scheme to bring forth the next ice age. The team quickly becomes sidetracked with their supposed cover job of selling cupcakes.
77
12
"Stop Team Go"
May 5, 2007
77
412
When Shego arrives at Middleton High School as a substitute, Kim's shocked to learn that her old rival is actually acting nice for once. However, it's not a voluntary decision on Shego's part. Rather, she and her brothers, Team Go, have been affected by their old enemy Electronique and her newly stolen and improved Attitudinator.
78
13
"Cap'n Drakken"
May 19, 2007
78
413
Kim and Ron are forced by Mr. Barkin to spend a week at the seaport where Drakken opens a treasure chest and becomes possessed by a pirate's spirit.
79
14
"Mathter and Fervent"
June 17, 2007
79
414
A freak altercation with Team Go's number focused foe, the Mathter, leaves Ron affected by his power. Now, Ron's destroying everything he touches, and Kim and Hego need to do something. Meanwhile, Ron's dad is trying to prove himself to his son that he can be as much a hero to him as Kim.
80
15
"The Mentor of Our Discontent"
June 23, 2007
80
415
Martin Smarty gives Ron a new job at Smarty Mart be a role model for his rebellious son, Artie. Meanwhile, Drakken and Frugal Lucre team up to take over the world by taking control of Smarty Mart's new shelf chicken stocking robots, and now Ron, Kim, and Artie must stop them from wrecking Smarty-mart.
81
16
"Oh No! Yono!"
July 1, 2007
81
416
After discovering Hana walking on the ceiling, Kim and Ron try to get to the bottom of Hana's secrets. Soon, they are called by Master Sensei and Yori, who ask Kim, Ron, and Hana to save their community once more. Meanwhile, Monkey Fist finds an ally in Yono the Destroyer as he continues his search for the "secret weapon".
82
17
"Clean Slate"
July 28, 2007
82
417
Kim is struck by amnesia during a mission, while Drakken attempts to gain control of the military.
83
18
"Homecoming Upset"
August 11, 2007
83
418
Things get out of control when Ron and Bonnie become the homecoming King and Queen. Now Kim has two problems to deal with a missing computer expert and Bonnie making a move on her boyfriend.
84
19
"Chasing Rufus"

---

"Nursery Crimes"
August 12, 2007
84
419
After both Ron Stoppable and shallow Camille Léon leave their beloved pets behind during a fight, Rufus and Debutante go on an adventure, playing a little game of cat and mouse, traversing continents, and finding new friends, all to find their respective owners.

---

When the mysterious and creepy Nanny Maim begins reverting people into super babies and using them in a world-wide robbing spree, Kim must use her natural baby-sitting skills to save the day.

85
20
"Larry's Birthday"
September 1, 2007
85
420
Kim's mission: keep Cousin Larry away until his surprise party is ready, as well as keep Professor Dementor from trying to steal her super suit again.
86
21
"Graduation - Part One"
September 7, 2007
86
421
While Ron worries that graduation means the end of his relationship with Kim, Warmonga returns with her equally vengeful battle-mate, Warhawk the conqueror. Kim's going to have her hands full with this one, especially when she and Drakken get abducted by said invaders.
87
22
"Graduation - Part Two"
September 7, 2007
87
422
Aided by Drakken and Shego, Kim and Ron prepare to fight off the Lorwardian assault, leading up to a final showdown with their deadly leader, Warhawk.
Chronological explanations
The following is a partial listing of points where production order is shown to differ from the chronological order, and is meant to serve to explain the differences between the two listings. Chronological references in episodes are also listed.
"Downhill", taking place in winter, must take place after "October 31".
"Job Unfair" is mentioned in "Golden Years" to have happened the immediately previous week. "Golden Years" takes place during Spring Break of that year. By the Christmas episode, however, Nana and Ron have met, so by necessity, "Job Unfair"/"Golden Year" happened in the previous school year than most of Season 2.
"A Sitch in Time" is described to take place in the beginning of the new school year, but after Ron and Kim have selected their classes (which is done in "Two to Tutor").
"Showdown at the Crooked D" takes place during summer vacation, thus before most of Season 3.
"So The Drama" has the production code 305 through 307 and was also aired midway through the season, though it chronologically takes place in the end of season 3.
At the beginning of "Clean Slate", Kim mentions it being the six-month anniversary of when she and Ron started dating, which puts it six months after "So the Drama", which likely took place in April, and before "The Cupid Effect", which took place the following Valentine's Day (despite Kim having her original mission outfit in the latter episode and her new outfit in the former).
The Lilo & Stitch: The Series episode "Rufus" was a crossover episode between Kim Possible and that series. The original chronology page gives it #20 and places it between "Monkey Ninjas in Space" and "Ron the Man", even though it premiered on August 26, 2005, and those KP episodes were first shown in 2003. That placement was chosen because in that episode, Kim mentions Josh Mankey, implying the episode likely takes place sometime before she got over her crush on him in "Emotion Sickness".
Production explanations
The production order, as owed to some fans' discovery of inconsistencies, is not the chronological/sequential order demanded by the Kim Possible timeline. The most prominent example of this is So the Drama, which has its production codes in the middle of season 3 yet clearly takes place between "Team Impossible" and "Ill Suited".