Kinect: Disneyland Adventures, also known as Disneyland Adventures, is an open world video game developed by Frontier Developments for Microsoft's Xbox 360 console and its Kinect peripheral, with a later remaster developed by Asobo Studio for Xbox One and Microsoft Windows. It is set in a virtual recreation of the Disneyland theme park circa 2011, featuring mini-games inspired by some of the park's major attractions. In addition to the mini-games, the game also allows players to take photos of their avatars at the park and hug characters. The characters appear in their normal proportions from their films as opposed to appearing as costumed performers.
The game was remastered and re-released for Xbox One and Windows 10 via the Microsoft Store on October 31, 2017. The remaster adds support for 4K resolution, high-dynamic range graphics, and traditional controls with either an Xbox One controller or a mouse and keyboard (along with Kinect for Xbox One support). The Windows version was later re-released on Steam and retail discs on September 14, 2018; the Steam and retail releases add support for Windows 7, Windows 8, and Windows 8.1 along with Windows 10.
Featured attractions
The attractions that are featured as mini-games are as follows:
Princess Fantasy Faire
Fireworks Spectacular
Meet-and-Greet Characters
Over 43 different Disney characters appear in the game for meet-and-greets throughout the park. Like with the actual park characters, the player can interact with them, take photos with them, dance with them, acquire their autographs and give them hugs or high-fives. They also give the player quests to do to help them. The meet-and-greet characters include:
Other Characters
These are other characters seen in the attractions that are seen in the game, and not meet-and-greet. These characters include:
Voice Cast
Collectibles
Photos
There are several types of photos in this game. The player cannot take any pictures until they have the camera from Mickey and have bought the corresponding photo album. They include:
Photo Passes: These are pictures of landmarks around the park. Altogether there are 79 to capture, but they are easy to find as each landmark has a notification sign near them.
Discoveries: These are places of interest around the park. Many are given to you by characters for a task.
Hidden Mickeys: Hidden Mickeys are located around the park for you to find. There are 98 altogether.
Character Snapshots: Each character can be snapshot with the player. There are 44 of these.
Gallery
Notes
Star Tours and the Indiana Jones Adventure do not appear in the game, due to them being themed to Star Wars and Indiana Jones, properties licensed from Lucasfilm (this game was released in 2011, one year before Disney purchased Lucasfilm). Roger Rabbit's Car Toon Spin is also omitted, due to Steven Spielberg's Amblin Entertainment holding joint ownership of the Roger Rabbit franchise with The Walt Disney Company. The facades of these attractions appear with their names removed and Mickey's Toontown, inspired by Who Framed Roger Rabbit, appears otherwise unchanged. Tarzan's Treehouse is also omitted, due to Tarzan being held by the Edgar Rice Burroughs estate. However, the facade, merchandise, and logo of Captain EO, another production that Disney and George Lucas collaborated on, appear in the game.
The Enchanted Tiki Room attraction isn't exactly a ride, but it still appears.
The 2017 remaster restored the Indiana Jones Adventure's main safety sign at the ride's entrance with the Indiana Jones franchise explicitly referenced. However, Star Tours remains unmentioned.
Also removed from the game are references to corporate sponsors such as Coca-Cola and Dole Pineapple, likely due to financial reasons.
Even though Alice is meetable, Wendy isn't (both voiced by Hynden Walch since 2005). However, Peter mentions her.
So far Mickey, Minnie, Goofy, Donald, Daisy, Pooh, Piglet, Tigger, Eeyore, Buzz Lightyear, Cinderella, Snow White, Aurora, Tiana, Naveen, Peter Pan, Captain Hook, and Alice speak Japanese in its release of the game.
This is the first production in which Julie Nathanson voices Belle.
The Disneyland Adventures remaster is an Xbox Play Anywhere title, which means that players who buy the game digitally on Xbox One or Windows 10 through the Microsoft Store receive both console and PC versions of the game for no additional charge and can share and sync save files stored on cloud servers.
In the original Kinect release, the player begins the game at the park's front gates, where they are first guided by the Golden Ticket in character creation and soon meet Mickey in front of the topiary of his face shortly thereafter (by walking a short distance away and waving). In the remastered release, the player instead creates their character in the Central Plaza in front of Sleeping Beauty Castle without the Golden Ticket appearing and then meets Mickey immediately after creating their character (without having to walk).
You can't visit California Adventure.
You can visit the fortune teller, Fortune Red.
The remaster adds the ability to jump while roaming around Disneyland when using a controller or mouse and keyboard, although this serves no functional purpose whatsoever.
You can't ride The Monorail, The Railroad, The Riverboat, Snow White's Scary Adventures, Mr. Toad's Wild Ride, Davy Crockett's Explorer Canoes, visit The Disney Gallery, Great Moments with Mr. Lincoln, Tom Sawyer's Island, The Main Street cinema, ride the Main Street vehicles, Pinocchio's Daring Journey, Pirates Lair On Tom Sawyer's Island, The Sailing Ship Columbia, Storybook Land Canal Boats, or Autotopia.
You can't go to the Frontierland Shooting Exposition.
No Sleeping Beauty Castle Walkthrough.
Videos
v - e - d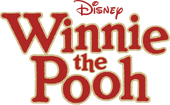 Episodes
Welcome to Pooh Corner
"You Need a Friend" • "Doing What I Do Best" • "The Pooh Scouts" • "Brighten Your Corner" • "Safety First" • "Rabbit Learns to Share" • "The Great Outdoors" • "Surprise, Surprise" • "Piglet Pride" • "Roo's Great Adventure" • "Eeyore Talks to Himself" • "Snow Falls on Pooh Corner" • "Hello, Hello There" • "Practice Makes Perfect" • "The Old Swimming Hole" • "Pooh Makes a Trade" • "A Bicycle Built for Five" • "My Echo and I" • "Pooh Learns to Remember" • "Wishing" • "Don't Quit" • "Holiday for Pooh Bear" • "Pooh Builds a Bee House" • "Piglet Lends a Helping Hand" • "Pooh Borrows Trouble" • "Clouds" • "The Fastest Rabbit in the Wood" • "When I Was Younger" • "Eeyore Joins the Band" • "Eeyore's Costume Party" • "A Swing for Eeyore" • "Do it Now" • "Carrots, Carrots, and More Carrots" • "Hi Neighbor" • "Spaghetti, Spaghetti, Spaghetti" • "Rabbit's Cousin" • The Great Kite Race" • "Fine Feathered Friend" • "Piglet's Slumber Party" • "Piglet Learns to Swing" • "Handyman Tigger" • "Pooh Corner Singing Society" • "Pooh Cares for a Carrot" • "Tigger Finds a Hobby" • "Almost Perfect Picnic" • "The Iceboat Cometh" • "It Must Be Summer" • "Song of Eeyore" • "Tale of a Tail" • "Pooh Goes Boom"

The New Adventures of Winnie the Pooh
Season One: "Pooh Oughta Be in Pictures" • "Donkey for a Day/Friend, In Deed" • "There's No Camp Like Home/Balloonatics" • "Find Her, Keep Her" • "The Piglet Who Would Be King" • "Cleanliness is Next to Impossible" • "The Great Honey Pot Robbery" • "Stripes/Monkey See, Monkey Do Better" • "Babysitter Blues" • "How Much is That Rabbit in the Window" • "Gone with the Wind/Nothing But the Tooth" • "Paw and Order" • "Honey for a Bunny/Trap as Trap Can" • "The Masked Offender/Things That Go Piglet in the Night" • "Luck Amok/Magic Earmuffs" • "The Wishing Bear" • "King of the Beasties/The Rats Who Came to Dinner" • "My Hero/Owl Feathers" • "A Very, Very Large Animal/Fish Out of Water" • "Lights Out/Tigger's Shoes" • "The "New" Eeyore/Tigger, Private Ear" • "Party Poohper/The Old Switcheroo"
Season Two: "Me and My Shadow/To Catch a Hiccup" • "Rabbit Marks the Spot/Good-bye, Mr. Pooh" • "Bubble Trouble/Ground Piglet Day" • "All's Well That Ends Wishing Well" • "Un-Valentine's Day" • "No Rabbit's a Fortress/The Monster Frankenpooh" • "Where, Oh Where Has My Piglet Gone?/Up, Up and Awry" • "Eeyore's Tail Tale/Three Little Piglets" • "Prize Piglet/Fast Friends" • "Pooh Moon/Caws and Effect"
Season Three: "Oh, Bottle/Owl in the Family" • "Sham Pooh/Rock-a-Bye Pooh Bear" • "What's the Score, Pooh?/Tigger's Houseguest" • "Rabbit Takes a Holiday/Eeyi Eeyi Eeyore" • "Pooh Skies" • "To Bee or Not to Bee/April Pooh" • "A Knight to Remember" • "Tigger is the Mother of Invention/The Bug Stops Here" • "Easy Come, Easy Gopher/Invasion of the Pooh Snatcher" • "Tigger Got Your Tongue/A Bird in the Hand"
Season Four: "Sorry, Wrong Slusher" • "Grown But Not Forgotten" • "A Pooh Day Afternoon" • "The Good, the Bad, and the Tigger" • "Home is Where the Home is" • "Shovel, Shovel, Toil and Trouble/The Wise Have It" • "Cloud, Cloud Go Away/To Dream the Impossible Scheme" • "Piglet's Poohetry/Owl's Well That Ends Well"
Special: "Winnie the Pooh and Christmas Too" • "Boo to You Too! Winnie the Pooh" • "A Winnie the Pooh Thanksgiving" • "Winnie the Pooh: A Valentine for You" • "Winnie the Pooh: A Very Merry Pooh Year"

The Book of Pooh
Season One: "Best Wishes, Winnie the Pooh/Double Time" • "Are You Me?/Rabbit's Happy Birthday Party" • "Circumference Equals Pirate 'Arrr' Squared/Pooh's to Do" • "Pigletry/Dinosnores" • "I Could Have Laughed All Night/X Spots the Mark" • "My Gloomy Valentine/Mr. Narrator" • "Vegetable of Contents/A Welcome to Beat the Band With" • "Owl's Book/The Autobiography of Tigger" • "You Can Lead Eeyore to Books/The Spice of Life" • "The Words Are Out/Brain Drain"
Season Two: "Please and Thank-You's/The Rumor Millstone" • "Over the Hill/Tigger's Replacement" • "The Wood Without Pooh/Friends of a Different Stripe" • "Mothers of Invention/Once Upon a Happy Ending" • "Piglet's Perfect Party/A Wood Divided" • "Bravehat/Scaredy Cat" • "Blue Ribbon Bunny/Under the Pig Top" • "The Book of Boo" • "Could it Be Magic?/Diary of a Mad Gardener" • "The Case of the Disappeared Donkey/The Littlest Dinosnore"
Songs
Movie Songs
Winnie the Pooh and the Honey Tree: "Winnie the Pooh" • "Up, Down, Touch the Ground" • "Rumbly in My Tumbly" • "Little Black Rain Cloud" • "Mind Over Matter"
Winnie the Pooh and the Blustery Day: "A Rather Blustery Day" • "The Wonderful Thing About Tiggers" • "Heffalumps and Woozles" • "Rain, Rain, Rain Came Down, Down, Down" • "Hip-Hip-Poohray"
Boo to You Too! Winnie the Pooh: "I Am Not Afraid" • "I Wanna Scare Myself"
Pooh's Grand Adventure: The Search for Christopher Robin: "Forever & Ever" • "Adventure is a Wonderful Thing" • "If It Says So" • "Wherever You Are" • "Everything is Right"
The Many Songs of Winnie the Pooh: "It Really Was a Woozle, Yes it Was"
Sing a Song with Pooh Bear: "Kanga Roo Hop" • "You're the One and Only One" • "Harvest What You Grow" • "My Song"
Winnie the Pooh: A Valentine for You: "Girls are Like Boys" • "When the Love Bug Bites" • "Places in the Heart"
The Tigger Movie: "Someone Like Me" • "Whoop-de-Dooper Bounce" • "Lull-a-Bee" • "Round My Family Tree" • "How to Be a Tigger" • "Your Heart Will Lead You Home"
Piglet's Big Movie: "If I Wasn't So Small" • "A Mother's Intuition" • "With a Few Good Friends" • "Sing-Ho (For the Life of a Bear)" • "The More It Snows (Tiddely-Pom)" • "The More I Look Inside" • "Comforting to Know"
Springtime With Roo: "We're Huntin' Eggs Today" • "Easter Day With You" • "The Way It Must Be Done"
Pooh's Heffalump Movie: "Little Mr. Roo" • "The Horribly Hazardous Heffalumps" • "The Name Game" • "Shoulder to Shoulder" • "In the Name of the Hundred Acre Wood/What Do You Do?"
Pooh's Heffalump Halloween Movie: "Trick 'R Treating With Our Friends" • "Brave Together" • "As Long As I'm Here With You"
Learning Adventures: "A Word That Sounds Like Autumn" • "Letter Shapes and Sounds" • "Counting" • "Bouncerific" • "The Shape of Things" • "Big Small Wonderful Wood" • "Different as Night and Day" • "Honey Pot"
Winnie the Pooh: "The Tummy Song" • "A Very Important Thing to Do" • "The Winner Song" • "The Backson Song" • "It's Gonna Be Great" • "Everything is Honey" • "Pooh's Finale"
Christopher Robin: "Goodbye, Farewell" • "Busy Doing Nothing" • "Christopher Robin"
Television Songs
Welcome to Pooh Corner: "Welcome to Pooh Corner Theme Song" • "Try a Little Something New" • "The Right Side" • "Yes, I Can" • "You're the Only You" • "I Hum to Myself" • "Please and Thank You" • "Responsible Persons" • "Welcome to Pooh Corner Ending Theme"
The New Adventures of Winnie the Pooh: "Pooh Bear" • "'Cause It's Make Believe" • "The Floating Song" • "Nothing's Too Good for a Friend" • "Under the Bed" • "I Don't Have A Name" • "King of the Beasties" • "The End" • "Pirates is What We'll Be" • "Tigger, the Private Ear is Here"
The Book of Pooh: "Everyone Knows He's Winnie the Pooh" • "Goodbye for Now" • "Your Best Wishes" • "On the Double" • "Who is Me" • "Think, Think, Think" • "What Piglets Are" • "I Watch for Signs" • "We're Making a Cake" • "If I Could Be Big" • "Isn't that Funny?" • "Find the X" • "Everyone Wants a Valentine" • "That's What We Do" • "Keep it Simple" • "Have You Got a Book For Me?" • "Give It a Try" • "On Your Way Back Home" • "Nightmare Wranglers" • "Carry On" • "Where Do Words Go?" • "Under a Spelling Bee's Spell" • "Adventure" • "Mental Altitude" • "I Want to Know Everything Now" • "Happy Tailiversary" • "Get Growin'" • "Tigger's Lullaby" • "Perfect Party" • "If We Were Talkin'" • "Someone New to Meet" • "My Hero" • "I Want To Be Scary" • "Broken Friendships" • "Do the Roo" • "Call Me Buck-a-Roo" • "At Chez Piglet" • "Nothing Ever Happens" • "Too Much Honey" • "Lost in a Book"
My Friends Tigger and Pooh: "A Few Simple Rules" • "Bouncin'" • "The Grass is Greenier" • "The Password Song" • "Underneath the Same Sky" • "One Big Happy Family" • "Think, Think, Think" • "The Question Song" • "Floating in a Cloud" • "Different Can Be Good" • "The Little Things You Do" • "Christmas Comes Tomorrow" • "Time to Go (On a Trek Through the Snow)" • "Snowman Song"
Miscellaneous: "Luv-a-bye" • "Playtime Song" • "Learning Song" • "Friendship Song"

Community content is available under
CC-BY-SA
unless otherwise noted.