King Garrick
is 
Hugo
and
Axel
's father. He appears in the
Disney Junior
animated series
Sofia the First
.
Background
Personality
Garrick is a very kind and caring father to his sons, and he knows them well enough to sense their feelings. Garrick is aware of Axel's boastfulness and whenever Axel is boasting to Hugo, Garrick warns him not to make Hugo feel bad. Like a lot of parents, he doesn't like it when something bad happens to Hugo or Axel.
In "Lord of the Rink", Garrick was shown to be stern but very vivacious, and his voice is powerful. He had a distaste for boys ice-dancing and highly doubted any of the men in his family ice-danced, unaware that Hugo was an ice-dancer. This implies that Hugo had inherited this from him since he told Sofia that flying derby was a princely thing in "Just One of the Princes". It is shown that he tends to put his family first. Garrick also implies that he and Hugo don't spend much time together, and he was caring enough to give his youngest son extra attention. Garrick doesn't approve his sons keeping their talents a secret from him no matter what they're good at, and what matters to him is seeing his sons happy with what they're doing. When Garrick saw what an amazing ice-dancer Hugo really was, Garrick was furious that Hugo had been keeping his talent a secret from him, and he admitted that he was all right with Hugo's passion for ice-dancing, forming a stronger bond with him
Physical Appearance
Garrick usually wears a brown jacket with gold buttons and a leopard pattern on the cuffs, a sash that goes over his left shoulder, a sash around his waist, black boots, and a navy blue bow tie. Like his sons, he also has hazel eyes. Garrick's hair color looks like a grayish shade of dark brown, implying that Hugo bears the most resemblance to him.
Role in the series
Garrick and his oldest son, Axel, both make their debut appearances in the episode "The Flying Crown". They and Hugo are at a flying derby race to support Royal Prep. When Princess Sofia and Prince James win, everybody starts singing the Royal Prep cheer for them, except for Hugo, and Garrick knows him well enough to sense how bad it has made his youngest son feel. When Axel is boasting to Hugo about how he remembers his peers singing the cheer for him, Garrick tells him not to hurt Hugo's feelings. Later in the episode, Garrick is seen on the balcony with his oldest son and Sofia's family to see her and Hugo ride in the championship race. When Hugo and Sofia are trying the flying slingshot, Axel and Garrick are both worried that something bad would happen to the riders if it goes wrong. When Sofia and Hugo win the championship race, Garrick is seen happily clapping for them.
He reappears in "Lord of the Rink", when he shows up at his castle's ice rink to see what Hugo and Sofia are up to. Hugo is too afraid to admit his passion for ice dancing, so he lies by saying they are playing ice hockey. Garrick decides to show Sofia the hockey skills that made him the "Big Prince on Campus" and puts on Hugo's black figure skates, to his son's horror. While demonstrating his skills, the skates magically make him do a flip. Realizing what kind of skates they are, Garrick asks his son what he is doing with Enchanted Ice Dancing skates. Hugo claims that he must have grabbed Sofia's by mistake, to Garrick's relief because he suspects (correctly) that Hugo had taken up enchanted ice dancing, which he declares is for girls. Sofia tells him she knows some boys who ice dance, but Garrick assures her that the boys in his family only play rugged sports. He also implies that he spends more time with Axel than with Hugo as he declares that he wants to spend time with his youngest son and says nothing about Axel joining them.
The next day, Garrick finds a way to spend more time with Hugo by becoming the Hockey team's assistant coach, and assures his son he would be coming to all his practices from now on, very much to Hugo's horror. During practice, Hugo does an enchanted ice dancing move called an axle to everyone's shock. Garrick voices it by asking "What was that?", and Hugo excuses himself, seemingly embarrassed. Later, after catching Hugo ice-dancing with Sofia, the rest of the ice hockey team tell Garrick that his son could not make it to practice because he was sick. But Garrick later catches Hugo with Sofia, thinking he is feeling better, and drags him to hockey practice. Still having butterflies in his tummy, Hugo tells Garrick about the ice-dancing recital but says nothing about him participating in it. However, with some encouragement from Sofia, Hugo finally admits his passion for enchanted ice dancing to his father. Garrick, Sir Henley, and the hockey team follow Sofia and Hugo to the recital, and are all wowed by Hugo and Sofia's duet. Sir Henley compliments Hugo's talent, even saying he'd judged a lot of ice-dancing competitions. Garrick tells Hugo that he is angry Hugo never told him about his talent before and he's very proud of Hugo's amazing talent. In order to still have more father-son time with his son, Garrick decides to be the new assistant coach for the ice dancing class.
Trivia
He made a minor appearance in the episode "Sidekick Clio" as part of the audience seeing the play Hello Polly.
Garrick was unnamed in his debut, and his name was revealed in "Lord of the Rink".
His castle has an outdoor ice rink.
Garrick's pet name for Hugo is "Champ", which is short for "Champion". Coincidentally, Hugo is actually a flying derby champion.
Garrick is the only king who works at Royal Prep; first, he became the assistant ice hockey coach and later the assistant ice-dancing coach.
Garrick made an appearance in a flashback in "Gizmo Gwen".
Gallery
v - e - d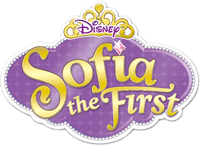 Characters
Princess Sofia • Queen Miranda • King Roland II • Prince James • Princess Amber • Princess Hildegard • Cedric the Sorcerer • Wormwood • Baileywick • Robin • Mia • Clover • Whatnaught • Goodwyn the Great • Winifred the Wise • Jade • Ruby Hanshaw • Princess Clio • Prince Zandar • Princess Jun • Prince Hugo • Minimus • Princess Vivian • Crackle • King Marcus and Queen Cecily • Trolls• Lucinda • Prince Jin • Magic Carpet • Jasper • Prince Khalid • Meg and Peg • Madam Ubetcha • Prince Desmond • Miss Nettle • Sir Gillium • Professor Popov • Helen Hanshaw • Oona • Queen Emmaline • Cora • Plank • Aunt Tilly • Wilbur the Wombeast • Sven • Emperor Quon • Empress Lin-Lin • Rex • Prince Axel • King Garrick • Electra • Vaughan and Vance • Marla • Sir Bartleby • Sir Maxwell • Sir Finnegan • Gwen • Chef Andre • Sofia the Worst • Lady Joy • Lord Gilbert • Wu-Chang • Jade Jaguar • Sir Dax • Boo • Princess Lani • Mamanu • Kamea and Halia • Praline • Freedo • Princess Zooey • Princess Astrid • Slickwell • Greylock the Grand • Princess Ivy • Dragons of Enchancia • Winter • Whiskers • Glacia the Ice Witch • Elliot, Amy, and Kurt • Tizzy • Master Erwin • Bryce Twigley • Button, Benngee, and Brody • Mossy • Carol of the Arrow • Jane • Princess Kari • Miss Elodie • Fluke • Slim • Shelly • Flip • Mantacorn • Onyx and Opal • Wendell Fidget • Mrs. Fidget • Saffron • Muck, Gunk, and Grime • Spruce • Ballerina • Mazzimo • Prince Roderick • Gavin • Kazeem • Sergeant Fizz • King Habib and Queen Farnaz • Chief Gnuckles • Flinch • Grotta • Elfonso • Elfred • Milo the Snake • Prince Derek • Sir Henley • King Henrik • Cordelia the Conjuror • Calista • Morgana • Crispy • Barley • Sassofras • Professor Zacharias Fleeber • Grand Mum • Gemina and Argus • Count Barnstorm • Raja Vijay • Sir Oliver • Sir Jaxon • Willawing • Kai • Princess Charlotte • Morris • Zinessa • King Philip and Queen Everly • Lily • Indigo • Marty and Maple • Mandy • Grimtrix • Wriggley, Pumpkin, and Chester • Skye • Piccolo • Baron Von Rocha • Professor Pecullian • Sea Monsters • Malachite and Fig • Omar • Prisma • Azurine • Orion • Vega • Chrysta • Sizzle • Cinder • Singe • Mare of the Mist • King Roland I • Ms. Candoo • Roma • Giggling Goblin • Captain Quivers • Twitch • Vor • Princess Cassandra • Sphinx • Nerissa


Elena of Avalor: Princess Elena • Princess Isabel • Francisco • Luisa • Shuriki • Alacazar • Zuzo • Mateo • Migs, Luna, and Skylar • Rafa • Chancellor Esteban • Armando • King Raul and Queen Lucia • Naomi Turner
Guest Characters: Flora, Fauna, and Merryweather • Cinderella • Jasmine • Magic Carpet • Belle • Ariel • Aurora • Snow White • Mulan • Rapunzel • Tiana • Merida • Olaf • Merlin • Archimedes