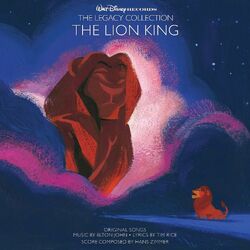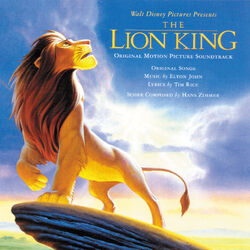 "Kings of the Past" is an instrumental score composed by Hans Zimmer heard on the CD, The Lion King: The Legacy Collection.
Background
This score can be heard from when Simba talks under the stars with Timon and Pumbaa to Rafiki's discovery that Simba is still alive.
Trivia
This score is a combination of the previous releases "Under the Stars" and "Rafiki".