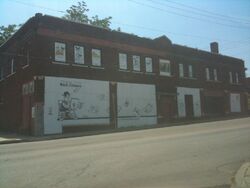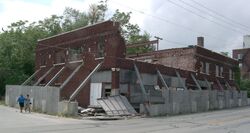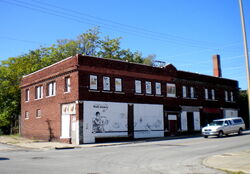 Laugh-O-Gram Studio was a film studio located on the second floor of the McConahay Building at 1127 East 31st in Kansas City, Missouri.[1]
The studio played a role in the early years of animation: it was home to many of the pioneers of animation, brought there by Walt Disney, and is said by some to be the place to have provided Disney with the inspiration to create Mickey Mouse.
The studio building has fallen to ruin and efforts are being made to restore it by a non-profit group called "Thank You Walt Disney". The Disney family has promised $450,000 in matching funds for the restoration.[2] The exterior was restored and the building stabilized in 2009. "Thank You Walt Disney" is currently working to raise money to put a museum inside.
History
Inspiration for Mickey Mouse
Filmography
References