Lily
is a good witch and one of
Lucinda
's best friends in the
Disney Junior
animated series 
Sofia the First
.
Background
Physical Appearance
About Lucinda's age, Lily is a fair skinned girl with a slender figure. She has golden long hair, green eyes and freckles on her cheeks. As a good witch, she wears a cream colored dress with flower patterns on the skirt, tied with a golden bow around her waist. She wears a dark amber witch hat and shoes.
Role in the Series
Lily first appears in "Cauldronation Day" when she and Lucinda's other witch friends arrive at her Cauldronation. Lily wants to be Lucinda's witch of honor and constantly fights with Lucinda's bad witch friend Indigo for the honor.
When their bickering makes Lucinda make her Raven Catcher crooked, Lucinda decides to pick Princess Sofia, who is also attending the Cauldronation, her witch of honor. When Indigo protests this decision on the grounds that Sofia isn't a witch, Lily, for once, agrees with her, but Lucinda's mother tells her it is not against any rules. Sofia sheepishly tells her she did not expect her to choose her, but Lily is angry at Sofia for "stealing her best friend." However, when Indigo tries to get rid of Sofia by hexing the Raven Catcher Lily tries to stop her with a spell that makes the Raven Catcher go out of control. The Raven Catcher crashes into the potion and spills it all over the ground where it turns everyone except Lucinda and Sofia into owls which makes Lucinda run off. This makes Lily have another fight with Indigo prompting Sofia to walk up and tell them that their constant quibbling is the reason why everything's ruined and is not how best friends act. This makes a repentant Lily tell Sofia how to undo the spell which she then does.
After Sofia brings Lucinda back, Lily apologizes to her and help her and Sofia complete the ceremony. Afterward, she tells Sofia, whose spellcasting abilities impressed her, that she would make a great witch if she ever got tired of being a Princess.
Lily's second appearnce is in, "Too Cute to Spook". She is dressed up as a cat and trick and treating with Lucinda, Indigo, and Sofia. When she sees that Sofia brought Calista to join them, she is hesitant to allow her to stay seeing as how Halloween is a very important holiday for witches.  Still she agrees to let the little girl go along with them. Throughout out the night Calista causes problems for the older kids. She did agree to give her one more chance. When the Haunted Hayride ended in disaster the group found themselves trapped by the Giggling Goblin. She, Lucinda, and Indigo tried to get out using a spell, but lost their wands in the process.
Thanks to a clever idea by Callista, the group freed themselves and asked the Giggling Goblin to join them. Thanks to him and his magic all the girls got more than enough candy to replace what they lost.  Lilly and the other witches agreed it had been a good Halloween. They agreed to be friends with Calista and let her join them next Halloween.
Gallery
v - e - d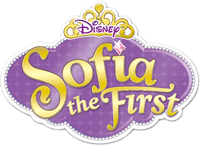 Characters
Princess Sofia • Queen Miranda • King Roland II • Prince James • Princess Amber • Princess Hildegard • Cedric the Sorcerer • Wormwood • Baileywick • Robin • Mia • Clover • Whatnaught • Goodwyn the Great • Winifred the Wise • Jade • Ruby Hanshaw • Princess Clio • Prince Zandar • Princess Jun • Prince Hugo • Minimus • Princess Vivian • Crackle • King Marcus and Queen Cecily • Trolls• Lucinda • Prince Jin • Magic Carpet • Jasper • Prince Khalid • Meg and Peg • Madam Ubetcha • Prince Desmond • Miss Nettle • Sir Gillium • Professor Popov • Helen Hanshaw • Oona • Queen Emmaline • Cora • Plank • Aunt Tilly • Wilbur the Wombeast • Sven • Emperor Quon • Empress Lin-Lin • Rex • Prince Axel • King Garrick • Electra • Vaughan and Vance • Marla • Sir Bartleby • Sir Maxwell • Sir Finnegan • Gwen • Chef Andre • Sofia the Worst • Lady Joy • Lord Gilbert • Wu-Chang • Jade Jaguar • Sir Dax • Boo • Princess Lani • Mamanu • Kamea and Halia • Praline • Freedo • Princess Zooey • Princess Astrid • Slickwell • Greylock the Grand • Princess Ivy • Dragons of Enchancia • Winter • Whiskers • Glacia the Ice Witch • Elliot, Amy, and Kurt • Tizzy • Master Erwin • Bryce Twigley • Button, Benngee, and Brody • Mossy • Carol of the Arrow • Jane • Princess Kari • Miss Elodie • Fluke • Slim • Shelly • Flip • Mantacorn • Onyx and Opal • Wendell Fidget • Mrs. Fidget • Saffron • Muck, Gunk, and Grime • Spruce • Ballerina • Mazzimo • Prince Roderick • Gavin • Kazeem • Sergeant Fizz • King Habib and Queen Farnaz • Chief Gnuckles • Flinch • Grotta • Elfonso • Elfred • Milo the Snake • Prince Derek • Sir Henley • King Henrik • Cordelia the Conjuror • Calista • Morgana • Crispy • Barley • Sassofras • Professor Zacharias Fleeber • Grand Mum • Gemina and Argus • Count Barnstorm • Raja Vijay • Sir Oliver • Sir Jaxon • Willawing • Kai • Princess Charlotte • Morris • Zinessa • King Philip and Queen Everly • Lily • Indigo • Marty and Maple • Mandy • Grimtrix • Wriggley, Pumpkin, and Chester • Skye • Piccolo • Baron Von Rocha • Professor Pecullian • Sea Monsters • Malachite and Fig • Omar • Prisma • Azurine • Orion • Vega • Chrysta • Sizzle • Cinder • Singe • Mare of the Mist • King Roland I • Ms. Candoo • Roma • Giggling Goblin • Captain Quivers • Twitch • Vor • Princess Cassandra • Sphinx • Nerissa


Elena of Avalor: Princess Elena • Princess Isabel • Francisco • Luisa • Shuriki • Alacazar • Zuzo • Mateo • Migs, Luna, and Skylar • Rafa • Chancellor Esteban • Armando • King Raul and Queen Lucia • Naomi Turner
Guest Characters: Flora, Fauna, and Merryweather • Cinderella • Jasmine • Magic Carpet • Belle • Ariel • Aurora • Snow White • Mulan • Rapunzel • Tiana • Merida • Olaf • Merlin • Archimedes