This article is about the character Lucinda from Into the Woods. For other characters, see Lucinda.
Lucinda is one of the antagonists from Into the Woods.
Role in the film
Lucinda and her sister, Florinda bullied Cinderella from a young age, she, her sister, and the Wicked Stepmother all attend a ball, and Cinderella's main goal is to go as well. After Cinderella manages to get into the ball, she leaves a glass slipper behind. The Prince tries to use it to track down Cinderella, and Lucinda and Florinda's mother cut off a part of their feet to fit the slipper, with Florinda having her toe cut off and Lucinda having her heel cut off, only to fail. After Cinderella goes off with the Prince, the birds from the trees blind Lucinda and Florinda for their cruelties. Later, the two are shown wearing sunglasses and holding canes as they run from the The Giant's wife.
In the ABC series Once Upon a Time, her name is Tisbe and she and her family makes their first appearance in the episode "The Price of Gold", as inhabitants of the Enchanted Forest. A carriage is seen parked on the outside of her private property, and she dressed in a pink dress, with her mother, Lady Tremaine and her sister Clorinda, make their way towards it, wearing evening gowns. Lady Tremaine enters the chariot first, followed by her two daughters.
She returns in the third episode of the sixth season portrayed by co-star Goldie Hoffman. When the Prince's footman, Jacob, arrives with an invitation to the ball, Clorinda and Tisbe run outside to retrieve it. Tisbe reacts with excitement upon hearing the news and the two girls and their mother go to pick out a gown. However, Lady Tremaine does not believe any of their current gowns are good enough. Ella tells them that she has a gown to attend with, previously belonging to her late mother. Lady Tremaine remarks the dress as being retched and orders Clorinda to throw it into the furnace. Ella tries to stop her, but Tisbe jumps in the way and holds her back. Ella begins to cry, as she cradles the ruined and burned dress. Tisbe tells her not to cry as they are just cinders, prompting Clorinda to coin the nickname Cinderella to refer to her. The three ladies then laugh with glee over this. Later, Tisbe attends the ball, donning a pink dress, and meets a Duke. It is unclear if she was transported to Storybrooke during the first curse.
Gallery
See also
v - e -

d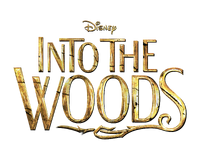 Locations
The Woods •

The Baker's House

•

Cinderella's House

• Rapunzel's Tower •

King's Castle

• Jack's House • Grandmother's House