| | |
| --- | --- |
| | Ludwig Von Drake is a featured article, which means that it has been identified as one of the best articles produced by the Disney Wiki community. If you see a way this page can be updated or improved without compromising previous work, please feel free to contribute. |
"Hello, 'dere'! Professor Ludwig Von Drake here. Certified scientist, and all-around expert on brilliant things!"
―Ludwig Von Drake
Professor Ludwig Von Drake is an anthropomorphic duck created by Walt Disney. The paternal uncle of Donald Duck[2], he is an eccentric lecturer, scientist, psychiatrist, and self-proclaimed genius, who frequently displays his vast array of "expert" knowledge on a variety of subjects. Von Drake speaks with an Austrian accent and is typically depicted wearing an overcoat and specks, in line with his scholar motif.
Ludwig debuted as a presenter in An Adventure in Color, part of the first episode of Walt Disney's Wonderful World of Color on September 24, 1961, making him the first Disney animated character created specifically for television. While conceived as a one-shot character, Von Drake became a breakout star in part for his kinetic animation and voice performance by comedian Paul Frees. The character proved so popular that he would feature as a spokesperson for the Disney company throughout the latter half of the 20th century by hosting specials, commercials, records, and other media.
Background
Von Drake comes from Vienna, Austria, and has a fascination with knowledge. In Ludwig's second animated appearance, "The Hunting Instinct", Walt Disney explains that Von Drake comes from the paternal side of Donald's family—the Drakes, who are a continental branch and the "eggheads" of the Duck family clan.
Ludwig is described as a scientist, world-traveler and psychiatrist. He has obtained degrees from such universities as Oxford, Cambridge, and Heidelberg, and, in one of his comic strip appearances, Ludwig himself claims that he has obtained "about 98 degrees" in total.[3] In Fly with Von Drake, Ludwig claims to have served in the air force in 1917, where he earned himself the dubious nickname of "Ludwig "Eddie Von Richthofen" Drake". During his first flight in combat, he shot down five planes--five planes from his own side, that is, with Ludwig remarking that he's been wearing glasses ever since. In A Symposium on Popular Songs, Von Drake credits himself for the creation of various musical fads including ragtime, the blues, and even rock-and-roll, throughout the 20th century. In "In Shape with Von Drake", Von Drake hosts a fitness program under the alias "Ludwig "Muscles" Von Drake".
While always portrayed as elderly, Von Drake's specific age is generally left ambiguous. In "Carnival Time" (aired in 1962), Von Drake claimed that he served as a reporter and announcer for every Carnival in Rio de Janeiro since the event's inception in 1641, which would make him at least 300 years old by the time of the episode's premiere.
Personality
In spite of being a world-renowned scientist, psychiatrist, and lecturer, Ludwig is incredibly wacky, somewhat bumbling and, as he puts it, "Kooky!". He is often shown as having little social competence, however, and is often portrayed as being very forgetful, sometimes even somewhat senile. During many of his classic lectures, Ludwig would often get sidetracked rather quickly, with the end results being comical shenanigans. He would also sometimes say the wrong thing and then quickly realize what he said and say "What am I saying" before correcting himself.
Regardless, he is normally portrayed as extremely intelligent and more than likely to know nearly everything about a certain topic—ranging from science to music. A notable recurring goal for the professor has been to discover the source of his nephew Donald's temper tantrums, mostly for the sake of Donald's health. Outside of lectures and his studies in psychology, most of the professor's time is spent creating an array of magnificent inventions and therapies meant to make life easier for both himself and the rest of the world. More often than not, however, does one of the professor's creations go off the deep end.
Von Drake is rather pompous as a result of his genius. He prides himself in his intellect, and never hesitates to attempt to convince others of his genius, to the point where he can be somewhat of an egotist. He also has a habit of beginning the name of his inventions with "The Von Drake" heading.
His catchphrase is "Hello, there!", which he often shouts when greeting someone, or at the beginning of one of his cartoons.
Voice
I ad-lib on tape and it's incorporated into the script. Walt Disney gave me a lot of liberty in portraying the Professor, and I've made him more personal than any of my other characters. Originally, Ludwig was a supercilious character but we've given him point and shade as we brought him along. His complete knowledge in every avenue helps bring a little culture to TV.
—Paul Frees on voicing Ludwig Von Drake
Von Drake's raspy, Austrian-accented voice was originated and provided by Paul Frees, who was also well-known as the voice behind the Ghost Host in Disneyland's The Haunted Mansion attraction. According to Frees, Walt allowed for a hefty amount of freedom and liberty when it came to shaping Von Drake's personality, as ad-libbing was encouraged, much of which was added to the script.[2] To achieve Von Drake's fast-paced voice, Paul Frees' recordings were sped up by about five or six percent.[4]
Following Frees' retirement from acting in the 1980s, Von Drake's distinct voice was provided by Walker Edmiston, who was given Frees' blessing before assuming the role. Eventually, new home video projects came along of which Ludwig was to star. Auditions were held for a new actor to officially take the mantle from Paul Frees, but no one could emulate the voice. Corey Burton actually turned down the role five times, believing he couldn't possibly pull off the performance. However, the founder of the Disney Character Voices division believed in Burton's talent and worked alongside the actor to recreate Frees' vocal mannerisms.[5] Burton eventually assumed the role and has been consistently voicing Von Drake for over three decades.
History
1960-1970
Walt Disney entered into television production as early as 1950. By 1954, he had his own weekly anthology TV series, called Disneyland, on ABC. In 1961, after a disagreement, Disney changed his loyalties to NBC and added color to the mix and rebranded the show as Walt Disney's Wonderful World of Color. While developing the show's debut episode, story man Bill Berg created rough sketches of a brainy Austrian scientist who would introduce the concept of colored television to the audience. Berg's sketches were later passed down to animator Milt Kahl, who finalized the design and became the character's lead animator.[1] In addition to introducing colored television, part of Ludwig Von Drake's creation was to ensure "a regular stream of new Disney animation on TV." Seven of Walt Disney's Nine Old Men were enlisted to animate the character in his debut appearance; these include Ollie Johnston, Eric Larson, Ward Kimball, Les Clark, Frank Thomas, John Lounsbery, and Milt Kahl.[2]
Ludwig Von Drake was introduced in 1961, with the introduction to Walt Disney's television series Walt Disney's Wonderful World of Color. Though he was intended to be a 'one-shot' character, Von Drake proved so popular with audiences that he became a recurring character in Disney's related television projects.[1] Throughout his appearances, Von Drake served as the foremost "expert" of an episode's dedicated topic—spanning everything from human psychology to music. For most episodes, comedic backstories were created to explain Von Drake's relationship to the topic, thus giving the character an eclectic history. In total, Von Drake would appear in sixteen episodes of the anthology series, from "An Adventure in Color/Mathmagicland" in 1961, to "A Salute to Alaska" in 1967. The latter episode was also the last to feature Walt Disney as its host, as he died months prior. In "The Truth About Mother Goose", Von Drake appeared as the host and narrator of the Mickey and the Beanstalk short (originally a segment part of the Fun and Fancy Free animated compilation). He and Herman replaced the film's original narrators, Edgar Bergen and his ventriloquist dummy Charlie McCarthy, respectively. This version would go on to become the "definitive" version of the short, being used in home video releases and television airings for decades to follow.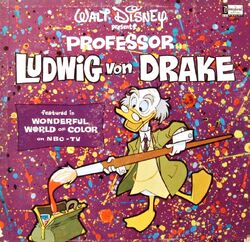 Von Drake's popularity paved the way for various forms of merchandise based on the character—some of which include toys, collectible figurines, books, games, and records. In 1961, the Disneyland Records album Professor Ludwig Von Drake was released. The album was a mixture of audio commentary and musical performances by Von Drake, as voiced by Paul Frees. The Sherman Brothers songwriting team—who were prominent at the studio for their contributions to the animated features—wrote several songs for Von Drake, which were included on the comedy album. Some of the most notable of which includes "I'm Ludwig Von Drake" and "The Spectrum Song", in addition to a parody version of "Bibbidi-Bobbidi-Boo" from Cinderella. On the commentary tracks, Ludwig takes listeners behind-the-scenes of record productions. In an irreverent manner, Von Drake claims credit for the creation of the album, with an offhanded reference to Walt Disney (referring to him as 'Walt Frisbee'). Also in 1961, another album was released titled Carnival Time (predating the television episode of the same name) which featured two songs from the professor: "I'm Ludwig Von Drake" and "Green With Envy Blue"—both of which appeared in the previous album.
On December 19, 1962, Von Drake starred in his only theatrical appearance, a featurette titled A Symposium on Popular Songs, which focused on Von Drake lecturing about the music of bygone and contemporary decades such as ragtime, the Charleston, blues, love ballads, and rock and roll. The short notably received an Academy Award nomination for Best Animated Short Film.
1970-1990
In the 1970s, Von Drake appeared as the narrator in "Nature's Strangest Oddballs", and starred in a number of commercials promoting Gulf Gasoline, featuring newly recorded voice acting and animation.
After Ludwig's conclusion from the anthology series, the character would make irregular appearances in various spots, such as "Donald Duck's 50th Birthday" The Magical World of Disney broadcast in 1984, Ludwig's Think Tank in 1985, and Down and Out with Donald Duck in 1987. Also, in 1986 and 1987, Von Drake co-hosted two DTV television specials, Disney's DTV Valentine (later renamed Disney's DTV Romancin') and Disney's DTV Doggone Valentine, alongside Mickey and Jiminy Cricket. The Valentine special is particularly notable for being one of the very last times that Paul Frees voiced Von Drake before he passed away in November of 1986.
Von Drake would later go on to host of Disney's Sing-Along Songs series of videos, beginning with 1988's You Can Fly. Von Drake would later appear as the host of the following volumes: Fun With Music (a.k.a 101 Notes of Fun), Under the Sea, I Love to Laugh, and finally Colors of the Wind, released in 1995.
1990-present
In 1991, Von Drake hosted the television special Lifestyles of the Rich and Animated, where he takes a look at the "private lives" of classic Disney characters. Around this time, Von Drake made a comeback with the premiere of the Disney Afternoon television block, making appearances in several of its programs (now voiced by Corey Burton), the first being the acclaimed series DuckTales, where he made a guest appearance.
In 1999, Mickey Mouse Works premiered on ABC, and featured Von Drake as the star of his own animated shorts, including the gag segments "Von Drake's House of Genius". Von Drake later appeared in the sister series, House of Mouse, as a recurring character alongside others from the Mickey Mouse universe. While Von Drake's design in Mouse Works more or less resembled that of Milt Kahl's, the iteration appearing in House of Mouse was drawn with thicker legs and feathers that stretched further down his legs.
In the early 2000s, computer animation had become increasingly popular. Many of Disney's classic characters made the transition from traditional animation to 3D with the release of Mickey's Twice Upon a Christmas in 2004 (not including video games). Von Drake was not amongst the film's roster, instead making the transition two years later with the premiere of the long-running Mickey Mouse Clubhouse on Playhouse Disney in 2006.
In 2008, Disney Parks released a promotional video starring Von Drake (again, using traditional animation) as he and a narrator explained Google Earth's feature that allowed users to tour the Walt Disney World Resort on their computer.
Appearances
Von Drake became a very popular recurring character and appeared many times hosting the weekly show, following his debut. In some instances, he would even interact with Walt Disney. In "An Adventure in Color/Mathmagicland", Walt introduced Ludwig as his "old friend and long-time associate" (despite needing a card to remember his name).
Several episodes were fairly significant to Ludwig's character. In "The Hunting Instinct", Walt revealed that the professor is the brother of Donald Duck's father. He further explained that the drakes (being Donald's paternal family branch) are the "eggheads" of the Duck clan. In the same episode, Von Drake was given a companion, Herman the Bootle Beetle, who would become a recurring sidekick to Von Drake; the latter refers to Herman as his best friend. In "Inside Donald Duck" (the first episode to showcase Von Drake interacting with his nephew) Ludwig tries to psychoanalyze Donald's problems with various different tactics. In "Kids is Kids", he once again looks to Donald for psychiatric research, focusing on his familial relationship with Huey, Dewey, and Louie. Von Drake's grandmother, whom Ludwig claims were none other than the original "Mother Goose", was shown on a portrait in "The Truth About Mother Goose".
Von Drake made a guest appearance on DuckTales as Launchpad McQuack's psychiatrist, in the episode "The Golden Fleecing". In the episode, Launchpad claims to have experienced an encounter involving a band of harpies, visiting the professor to speak of the traumatizing matter. However, Ludwig scoffs the entire situation as a mere dream, but in the end, Launchpad returns with a lovesick harpie as proof, resulting in a nervous breakdown between himself and an astonished Professor Von Drake.
Von Drake reprised his psychiatrist role in several guest appearances on Bonkers, appearing mostly in the episodes produced by Duane Capizzi and Robert Hathcock.
He plays a key role in several episodes. In "Do Toons Dream of Animated Sheep?", he assisted Bonkers in finding out the cause of his missing dreams. In "The Toon That Ate Hollywood", Von Drake created an invention capable of increasing a toon's humor levels, considerably groundbreaking for the toon world. However, the invention is eventually stolen by two villainous clowns. In "Bobcat Fever", Von Drake teams up with Bonker's partner, Miranda, in stopping a toon microbe from infecting Bonker's brain. In "When the Spirit Moves You", ghosts begin haunting the police station, resulting in Von Drake concocting a way to bust them. In "Toon for a Day", Sergeant Grating believes he is a toon after getting hit in the head, resulting in the professor coming into the scene to solve the problem psychiatrically.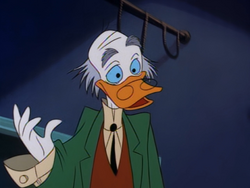 In Quack Pack, Von Drake resides in a laboratory in Duckburg and also runs a pizza delivery service to pay for his science equipment. In "The Really Mighty Ducks", Huey, Dewey, and Louie visit Von Drake after Donald ordered them to clean their room. While there, they notice one of Von Drake's inventions and offers to test it. Ludwig allows them to do so and the machine gives them super abilities. Huey gains super-speed, Dewey gains incredible knowledge and Louie gains super strength. Ludwig is also called for by the President during global crises and after the boys received their powers, they use them to fight crime. Later in the episode, Donald also uses the machine to become a supervillain.
Von Drake returned in "Duck Quake", where he creates an earthquake-creator that's eventually stolen by Huey, Dewey, and Louie overnight.
Furthermore, Ludwig made appearances in the episodes "Need 4 Speed" and "Cat & Louse".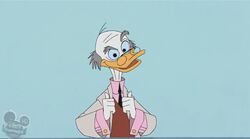 In this series, Von Drake was given his own short series entitled "Von Drake's House of Genius" where he creates a new invention meant to make life easier, but the creations backfire and often get destroyed in the end. He did, however, star in three regular cartoons--one being "Relaxing with Von Drake", where the professor attempts to ease Donald Duck's nerves. In "Hydro-Squirter", Von Drake accidentally creates a teleportation bathtub. In "Futuremania", the professor's latest invention is tested on Mickey, Donald, and Goofy.
Von Drake also made appearances in other characters' cartoons, most notably "Mickey Foils the Phantom Blot", where the professor asks Mickey, Donald, and Goofy to deliver his very valuable credit card to him in a different location at another time. The reason being that the professor is being hunted down by a criminal mastermind, The Phantom Blot, who seeks to use the card for his own criminal ends. He also made a small cameo in "Locksmiths".
In the series, Ludwig's mother, who could be heard by voice only, was introduced. Later, her voice (provided by April Winchell) was heard again in House of Mouse.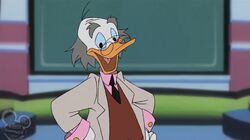 Ludwig is a recurring character in this series as a "nutty professor"-type character. He had roles in a few episodes where he was the main focus. The most notable of these was "Ask Von Drake". Here, Mickey tires of Von Drake knowing absolutely everything and challenges the professor throughout the entire evening. In the end, Mickey thinks of one last challenge: name every guest member at the club. Von Drake seemingly goes through the headcount of all the Disney characters with ease (in song) but still ends up losing the challenge, after Mickey points out that the professor forgot one person: himself.
In other episodes, the professor was often called upon to help solve some of the problems in the club. In "Super Goof", Von Drake was called to determine where an oncoming meteor will strike. In "House of Crime", when all the guests go missing, Von Drake creates a device to lead the heroes to the culprit. Unbeknownst to them, the culprit was The Phantom Blot, and he and the missing guests were inside Von Drake's machine. In "Dining Goofy", when Goofy gave the guests their wrong meals, Von Drake invented automated touch-screen computers for them to order food. Also, in "House of Genius", Ludwig creates robot duplicates of Mickey, Minnie, Donald, Daisy, Goofy, and Pluto. In the end, when Ludwig brings in a robot duplicate of himself, Mickey tells the robot to send the real Ludwig packing.
Von Drake also appeared in the film Mickey's Magical Christmas: Snowed in at the House of Mouse, where he goes on stage to lecture about The Science of Santa. This scene was later reused in the episode "Pete's Christmas Caper".
Here, Von Drake is a recurring character and the creator of the clubhouse. He created the clubhouse as a gift for Mickey equipping it with various accessories that make life much easier, including the Handy Helpers and Toodles. Ludwig often creates new inventions that go wrong accidentally.
Like his previous appearances, many of his inventions cause trouble such as when Donald drank his potion and transformed into a frog or when magical goo he created multiplied Goofy. Despite this, a number of inventions saved the day such as the time when the color was being drained from the world and he used a device to get it back. He is the most intelligent of the group and most problem solving is due to his ideas and innovations.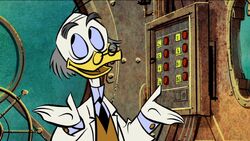 Ludwig returns in the Mickey Mouse animated series, first appearing in the episode "Down the Hatch" as a museum scientist and tour guide introducing various scientific marvels. These include a shrink ray, which falls into the hands of Mickey and Goofy, resulting in an adventure within Donald's internal caverns. In the end, Mickey and Goofy's shrink condition wears off, resulting in Donald laying an egg, hatching into the duo. An astonished Ludwig congratulates the trio on their discovery of "men from egg" and openly ponders on the idea of a further investigation, much to Donald's dismay and fear.
Von Drake also appeared in the episode "Wonders of the Deep", where he takes Mickey, Donald, and Goofy on a voyage to explore the wonders of the deep. During which, he is jettisoned out of the submarine and into the sea and being eaten by a clam. When the professor is freed from the clam inside the submarine, it is revealed that he was oblivious of any sort of danger, as well as the squid battle, as he was still calculating the probability of finding one. Ironically, he learns that there's still a chance and asks Mickey, Donald, and Goofy if they would like to search for it, prompting a fearful Mickey and Donald to jettison themselves out of the submarine in the same clam that ate Von Drake.
In "Split Decisions", Von Drake is visited by Mickey and Donald; the former explains that Donald's temper has been more unruly than usual, and a remedy is in need for the sake of his health and relationship with Daisy. Von Drake uses an invention to remove Donald's anger, though this creates two trouble-making incarnations of Donald: one who's obnoxiously happy, and another with a dangerously violent temper. While Von Drake works to re-calibrate the machine, Mickey rounds up the two Donalds to revive the original.
In "Duck the Halls", Von Drake migrates to the south for the winter season alongside Daisy, Scrooge McDuck, and Huey, Dewey, and Louie as a family trip. Donald was meant to join, but according to Daisy, he stayed behind to celebrate Christmas with Mickey and the others. Ludwig mourns the absence of the guinea pig for his experiments, but more importantly explains that Donald is in grave danger should he stay in the north for too long, as a duck cannot survive in such weather. In the end, Christmas is celebrated in the south. Ludwig is accidentally given Scrooge's money bag for the holidays, while Scrooge gets Ludwig's telescope, though the two exchange understandingly. They are then seen playing checkers together as the day comes to an end.
In "Three-Legged Race", Ludwig teams up with the Martian Robot to compete in the titular race. Like the other racers (sans Mickey), Von Drake cheats by using the robot's mechanics to sabotage Donald and Scrooge. In "Surprise!", Von Drake uses a growth ray to aid in the creation of Mickey's giant birthday cake. Ludwig had a larger role in the episode "Outta Time", which once again largely takes place in the "Hall of Science", where he sends Mickey and Donald back in time to rescue Goofy after the latter accidentally uses a time machine during one of Ludwig's guided tours.
Ludwig is a recurring character in the animated racing series, residing in Hot Dog Hills alongside the other characters. He has a laboratory on the top floor of Mickey's garage, where he works on various inventions. He is able to communicate with Mickey and the others through a video monitor.
He, once again, plays the role of a well-meaning professor that regularly creates inventions for the benefit of Mickey and his friends, only for said inventions to cause trouble in one way or another. An example of this is "Smarty Goof", where he invents a hat capable of turning its host into a genius, and "Mouse Vs. Machine!", where he creates an A.I. car that challenges Mickey to a Roadster race to see if actual drivers are still necessary. In "Grandpa Beagle's Day Out", it is shown that Ludwig sells high-tech bikes on the side from a garage in town.
In season two, Von Drake upgrades the vehicles of Mickey, Minnie, Donald, Daisy, and Goofy to be "super charged", which becomes a recurring shtick in the show for ongoing episodes.
In the DuckTales reboot series, Ludwig is the director of S.H.U.S.H., the former employer of Bentina Beakley, and an old colleague of Scrooge McDuck. He briefly appears in a flashback taking place in the 1960s in the episode "From the Confidential Casefiles of Agent 22!", where he assigns Scrooge and Beakley as partners to take down a F.O.W.L. operative, Black Heron. For the sake of their mission, Von Drake equips Scrooge with a new invention: the Von Drake Action Cane PPK.
In the present day (as seen in "Raiders of the Doomsday Vault!"), Ludwig's children Corvus, Anya and Klara have taken over at least some of his duties, including the management of Ludwig's Arctic "doomsday vault", which he established in case of worldwide disaster. Inside the vault, Ludwig appears in a number of video-recorded instruction guides, which Della Duck and Dewey utilize to plunder Von Drake's money tree.
As seen in a flashback in "The First Adventure!", Bradford once proposed that S.H.U.S.H. take over the world to liberate it from chaos. Von Drake denied Bradford's request, however, reminding him that Bradford got the job because Ludwig owed his grandmother a favor and urged him to abandon his villainous schemes. After being dismissed, a scorned Bradford joined forces with Black Heron to form F.O.W.L..
In "The Last Adventure!", Ludwig is revealed to be alive, as a prisoner in Bradford's secret lair. He explains that between being captured and forced to work on Bradford's evil schemes, he became so busy that he never got around to dying. Ludwig reveals to Huey and Gyro Gearloose that Bradford—having detested his time as a Junior Woodchuck—is plotting to eradicate all things adventurous, including Scrooge McDuck, his family, and his associates. Von Drake is later placed in a special containment unit alongside Huey, Dewey, Louie, Gyro, Gandra Dee, and Webby Vanderquack as Bradford's plan nears completion. While captive, Ludwig reveals to the nephews that Webby was made from Scrooge McDuck's DNA created by Black Heron along with May and June.
Later, Ludwig manages to escape alongside Gyro and Gandra, and the three band together to dismantle Bradford's existence-erasing portal. Ludwig joins with Scrooge and the rest of the family to confront Bradford, who is ultimately turned into a mindless vulture by Magica De Spell. With F.O.W.L. defeated, Ludwig returns back to civilization with the rest of the heroes.
Ludwig is a recurring character in this, a continuation of the earlier Mickey Mouse series. He first appears in "House of Tomorrow", as a scientist and tour guide for Mickey, Donald and Goofy. He shows the trio his newest invention: the titular House of Tomorrow, which is home to the latest technology, including an artificial intelligence that caters to everyone's needs. However, it's not open yet; it will open tomorrow. Von Drake then leaves, and the door opens, enticing Mickey, Donald and Goofy to go inside and check it out. Unfortunately, the artificial intelligence goes so crazy from catering to the trio's needs that the house explodes into flames, and the A.I. jettisons the trio from the premises. Von Drake panics when he returns and sees his house in ruins, but decides to deal with that tomorrow.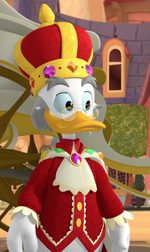 Ludwig is a recurring character in this series as the king of Majestica.
In "King Mickey", he left Mickey in charge of the kingdom while he's going out of town. He tells Mickey that it's his responsibility to get chores done in the castle. But Mickey has become overwhelmed and nervous about taking on such a big responsibility of being king, that he misinterpreted it as doing the chores all by himself.
Other appearances
In Raw Toonage, Ludwig Von Drake makes two guest appearances in episodes 1 and 8, as an expert in cartoon-physics.
Printed media
Comics
The Disney studio encouraged the writers of the Donald Duck comics to introduce this new character in print and already in September 1961, on the very same day that his animated debut aired on television, Von Drake started appearing in Al Taliaferro and Bob Karp's featured daily newspaper strips. He also made a brief appearance in the one-page story Flowers are Flowers in Uncle Scrooge #54 (December 1964), which is notable for being Von Drake's first and only appearance in the works of leading Disney duck artist Carl Barks.
In 1961, Dell Comics launched a comic book series starring Von Drake that was illustrated by Tony Strobl, but it only lasted for four issues before being discontinued. The character did keep making subsequent appearances in other comic titles such as Walt Disney's Comics and Stories and in the Donald Duck newspaper strip.
In the comics, Ludwig usually visits his relatives Donald Duck and Huey, Dewey, and Louie. On occasion, Daisy Duck would coax (or even trick) the professor into giving lectures and tours for her ladies' club. When he is consulted by other family members, it is a running gag that he almost invariably turns out to have a university degree relevant for whatever information they are seeking. In recent comics, he works as a college professor at Duckburg's Coot University.
Currently, Ludwig is still a popular and frequently appearing character in Disney comics, especially those created in Italy (where he is characterized as a scholar holding multiple degrees in the most varied fields rather as an inventor).
Video Games
Von Drake is a supporting character in the game and is seen inside his laboratory which is visited by Mickey. Here, Von Drake must assist Mickey on his quest to find the mayor of Disneyville (Minnie Mouse) who has gone missing. After Mickey finds Minnie trapped in the tower of Pete's lair, he uses Von Drake's flying contraption to crash in and rescue her.
Ludwig is the organizer of the race tournament and journey to rescue Pluto. He is also a secret unlockable character. He becomes available when the player completes the Frantic Finale in the Professional difficulty and earns the Platinum Trophy. Ludwig's stats make him extremely difficult to use optimally, but he is considered to be perfect for time trials. He has the highest possible top speed and has the heaviest kart, but the worst handling and the worst acceleration. Ludwig's kart is purple.
Ludwig is a playable character in the game. To unlock him, a player must select Minnie Mouse and win a few games.
Other games
In Disney's Cartoon Arcade, Von Drake (through archive animation) leads the player through various Disney shorts and guides them through a mini-game based on said short.
In Goofy's Hysterical History Tour, Ludwig appears in the opening cutscene as Goofy and Pete's employer in the History Museum.
In Mickey's Racing Adventure, Ludwig (along with Magica De Spell in another part of the game) help the racer in the game. The player goes to Ludwig for car upgrades (in the payment of Disney Dollars) and he will also tell you where the test track is.
While Von Drake has yet to make a physical appearance in the series, his name appears on a poster in Kingdom Hearts III. During Sora's visit to Twilight Town, Olette shows him a poster for Mickey & Sora in Giantland. On the poster (and others for the Classic Kingdom mini-games), Von Drake is credited for the creation of sound cartoons.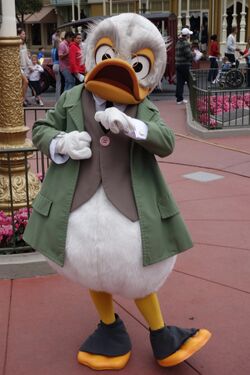 Ludwig Von Drake makes extremely rare appearances as a walk-around character at the Disney theme parks. His signature attire for the parks consists of a green overcoat, gray shirt, black tie, and black spats.
He made his first appearances throughout the 1980s and early 1990s. After a long retirement, Von Drake made a comeback in 2013, in which he appeared alongside Scrooge McDuck as part of the Disney Dreamers Everywhere! event. Von Drake has since made irregular appearances throughout the parks for meet-and-greets and special events, typically paired with Scrooge.
In 1984, Ludwig took part in Donald's 50th birthday ceremony on Main Street, U.S.A.. In the show, Ludwig is presented as the mayor of Duckburg and the coordinator of a citywide celebration in Donald's honor. He was joined by Daisy, Scrooge McDuck, Huey, Dewey, and Louie.
In 1992, Ludwig served as the introductory host of The World According to Goofy parade, where he appeared on the opening float on a stack of history books to sing the parade's theme song and introduce the twisted history of Goofy's ancestors.
In Mickey's Toontown, a window for Von Drake's Old Curiosity Shop can be seen in one of the buildings. In 2018, Von Drake appeared alongside other Mickey Mouse characters for meet-and-greets in the area.
During the premiere of World of Color at Disney California Adventure in 2010, Von Drake was featured in a special music video (co-starring alongside Walt) that played before the show.
In 2013, Von Drake paired with Scrooge to make meet-and-greet appearances in Disneyland, as part of the Disney Dreamers Everywhere! event.
In 1971's Mickey Mouse Revue, Von Drake was amongst the roster of animatronics that were part of Mickey's orchestra. His instrument was the ukulele.
In the Mouse Gear shops located around the different parks, most notably Epcot, a silhouette of Ludwig can be seen in the artwork surrounding the top interior of the shop.
In January 2013, Ludwig made special appearances at the Magic Kingdom as part of the Limited Time Magic event, meeting and greeting guests alongside Scrooge.
At Disney's Animal Kingdom, Ludwig appears on Donald's Dino Bash! signage throughout DinoLand U.S.A., explaining the evolutionary relationship between birds and dinosaurs that serve as the basis for the character meet-and-greet experiences.
In Mickey and Minnie's Runaway Railway at Disney's Hollywood Studios, Ludwig appears on the posters for the cartoons "Wonders of the Deep" and "Split Decisions" in the ride's queue.
In Tokyo Disneyland, Von Drake is prominently featured in the Duck Family Chocolate Competition shop, opened in 2018 as part of the park's 35th anniversary. As the shop's story goes, Ludwig is the mastermind behind a chocolate-tasting contest amongst the Duck family clan in Duckburg. Gus Goose was later determined the winner. Following the announcement, Tokyo Disney released commemorative plushies of Ludwig and Gus.
Von Drake is also featured alongside other members of the Duck family in a mural displayed in Villa Donaldo Home Shop at Tokyo DisneySea.
In France, a statue of Von Drake is featured in Disney Village's Disney Store and the Storybook Store.
Along Mickey Avenue, Von Drake has a spot dedicated to him named Ludwig Von Drake's Fireworks Factory.
Filmography
Gallery
Trivia
Von Drake is the first Disney character made specifically for television.
Milt Khal was said to have been inspired in part by Picasso when finalizing Ludwig's design.
According to Walt Disney, Ludwig is the brother of Donald Duck's father.[2] Disney identified the Drakes as the continental branch of the family, and the eggheads of the clan. In "The Donald Duck Story", before Ludwig was introduced, it had already been specified that the Drakes were Donald's paternal relatives, but Donald took his mother's maiden name, "Duck", instead. This relation was not carried over into the popular Donald Duck comic stories, and Ludwig was not included in the comic iteration of Donald's family tree. Instead, Ludwig's relation to the comic Duck family is inconsistent and has been altered on a number of occasions.

Although Ludwig does not appear in the final version of the tree, Don Rosa originally wanted to include the professor on the Duck family tree as the husband of Matilda McDuck, one of Scrooge McDuck's sisters. However, this contradicts the fact that in "Kids is Kids", Ludwig stated that he is a bachelor. The 2001 book The Little Big Book of Disney, went with Rosa's interpretation, though that book's family tree has a question mark next to the placement, referencing the ambiguity.
Some 1960s Disney comics (including Tony Strobl's 6-pager Barn Dance Doctor, first published in 1961) state that Ludwig is Grandma Duck's cousin.[6] This relationship was even further established in the German translation of Duckburg, U.S.A (first published in 1961). Here, Grandma reveals that Ludwig is the son of her maternal aunt and a certain Hofrat Von Drake. In contrast to these classic comics, a character profile poster of Ludwig in the German Disney comic magazine Micky Maus Magazin states that he is Grandma Duck's nephew rather than her cousin.[7]

At one point in the 1960s, during the production of the Disneyland television series, there were plans at the Disney Studios to give Ludwig a son, who was to be voiced by Fred Frees, Paul Frees's own son.[8]
He is possibly ambidextrous, as seen in Walt Disney's Wonderful World of Color. He writes with his left hand briefly near the beginning and writes on the chalkboard with both hands.
Ludwig once dated a duck lady named Alice in a series of 1985 newspaper comics. Alice and Ludwig met each other through the "Absentminded Dating Club", and kept forgetting each others' names.[9]
Concept art for Ralph Breaks the Internet reveals that Von Drake was originally intended to make a cameo in the Oh My Disney section of the film.[10]
Despite not appearing in Legend of the Three Caballeros, series director Matt Danner confirmed that Ludwig works at the show's primary setting, the New Quackmore Institute.[11]
References
External links
v - e -

d
Episodes
Season One: "Mickey's Wild Tire!" / "Sittin' Kitty" • "Goofy Gas!" / "Little Big Ape" • "Race for the Rigatoni Ribbon!" / "Roaming Around Rome" • "Agent Double-O-Goof" / "Egg-xasperating" • "Mickey's Perfecto Day!" / "Running of the Roadsters!" • "It's Wiki Wiki Time" / "Happy Hula Helpers!" • "Ye Olde Royal Heist" / "Tea Time Trouble!" • "Abra-ka-Goof!" / "Happy Birthday Helpers!" • "Guru Goofy" / "Bed, Breakfast and Bungled!" • "Going Upppppppppp!" / "Gone Fishin'!" • "Goof Luck Charm" / "Teed Off!" • "The Impossible Race" / "The Happiest Helpers Cruise!" • "Smarty Goof" / "Adventures in Buddysitting!" • "Daredevil Goofy!" / "The Big Broadcast" • "Stop That Heist!" / "Lights, Camera, HELP!" • "Mouse Vs. Machine!" / "Grandpa Beagle's Day Out" • "Donald's Garage" / "Artful Helpers" • "Ready, Get Pet... Go Pluto!" / "Figaro's New Friend!" • "Garage Alone" / "Camp Happy Helpers" • "The Haunted Hot Rod" / "Pete's Ghostly Gala" • "Billy Beagle's Tip-Top Garage" / "Diner Dog Rescue" • "Pit Stop and Go!" / "Alarm on the Farm!" • "Happy Hot Diggity Dog Holiday!" / "Happy Holiday Helpers!" • "Hot Dog Daze Afternoon" / "Super Sweet Helpers" • "The Grand Food Truck Rally" / "Cuckoo La-La" • "Rockin' Roadsters!" / "Safari, So Goody"
Season Two: "The Biggest Heist Ever" / "Thrillin' Hilda!" • "Stop Lazlo!" / "The Hot Diggity Dog Show" • "Donald's Stinky Day" / "The Hiking Honeybees" • "Racing Rivals" / "The Hapless Helpers" • "The Goofy Race!" / "Cuckoo for Cuckoo Clocks!" • "The Roadsterettes!" / "Oh Happy Day" • "Phantom of the Café" / "Cuckoo in Paris" • "Super-Charged!" / "Super-Charged: Mickey's Monster Rally" • "Super-Charged: Pop Star Helpers" / "The Chip 'N Dale 500" • "Mickey's Ukulele Jam" / "Grandpa vs. Grandpa" • "Goof Mansion" / "A Doozy Night of Mystery" • "Daisy's Photo Finish!" / "Super-Charged: Daisy's Grande Goal" • "Pluto and the Pup" / "Trouble at Floochi's!" • "Goofy's Drive-In" / "The Iron Mouse" • "Mickey's Big Surprise" / "Meet the Beagles!" • "Snow-Go With the Flow" / "Happy Helpers on Ice!" • "Ski Trippin'!" / "My Fair Pete" • "Super-Charged: The Big Cheesy" / "Shenannygans!" • "You Quack Me Up" / "Tree House Trouble" • "Mickey's Spring Grand Prix" / "My Little Daisy"" • "Mickey's Fun-tastical Field Day" / "Clarabelle on the Mooo-ve!" • "Super-Charged: Donald's Roadster Round-Up" / "The Daisy Dance!" • "Super-Charged: Two Close Friends" / "Mr. Bigby's Big Night" • "Goof Quest" / "Llama Drama" • "Hi, Jinx!" / "Pete's Junkyard Helpers"
Season Three: "Mickey's Mixed-Up Motor Lab" / "Wishy Washy Helpers" • "One Unicorny Day!" / "The Happy Horse Helpers!" • "Animal Antics" / "Here, Kitty, Kitty, Kitty!" • "Mickey's Monstrous Truck!" / "Minnie's Vacation Home!" • "Mixed-Up for a Day!" / "Princess Clarabelle!" • "A Gollywood Wedding!" / "No Dilly Dally in New Delhi!" • "Mickey's Thanksgiving Family Fun Race!" / "Happy Thanksgiving Helpers!" • "Caution: Kids at Work!" / "The Snoozy Doozy Pet and Breakfast!" • "Where's Mickey?" / "Cuckoo in Hot Dog Hills!" • "Campy Camper Day!" / "Founder's Day Flounder!" • "Goofasaur!" / "Teahouse Helpers" • "Papa Pluto" / "THappy Valentine Helpers" • "Petey O'Pete" / "Daisy Does It!" • "Mickey's New Mouse House" / "Millie and Melody's Sleepover!" • "Old McMickey Had a Farm" / "Happy Lab Helpers" • "Hard Hat Diggity Dog!" / "Hair-Raising Helpers!" • "Donald's Fast Food 500" / "Mini-Helpers" • "Hanami Hijinks!" / "Happy Harajuku Helpers!" • "Mickey's Roommate" / "Minnie's Bow-tel!" • "Sporty Day" / "Go, Chili Dogs!" • "Goofy's Hot Dog Harvest" / "Puppy Birthday to You!" • "Holiday in Hot Dog Hills" / "Happy Kitty Helpers" • "Enough Stuff!" / "The Hippity Hop Horse Show" • "The Mystery of Hot Dog Lake!" / "Phantom Wing" • "Magic Tricked" / "Art From the Heart!" • "Duck, Duck Geese!" / "Shhhhh!" • "Wheelchair Pals" / "Super-Duper-Stitious Day!" • "Goofy and Pete's Wild Ride" / "The Happiest Day of All!" • "All Aboard the Hot Diggity Dog Express!" / "Flea-bee Jeebies!" • "There Goes Our Fun!" / "Don't Wake the Baby!" • "

Donald's Dilemma

" / "The Royal-ympics!" • "Dale's New Pal" / "The Cuckoo Turnstyler!" • " • "It's a Hap-Hap-Happy Hot Dog Hills!" / "Happy Friend-iversary" • "Crooner Mickey" / "Once Upon A Lemonade Stand" • "Holi, By Golly!" / "The Pink City!" • "The Spooky Spook House!" / "Clarabelle's Banana Splitz!"
v - e - d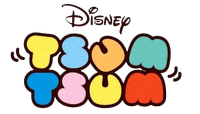 Disney
Mickey & Friends:

Mickey • Minnie • Donald • Daisy • Goofy • Pluto • Chip and Dale • Oswald • Ortensia • Duffy • ShellieMay • Gelatoni • StellaLou • CookieAnn • 'Olu Mel • Huey, Dewey, and Louie • José Carioca • Panchito Pistoles • Clarabelle Cow • Horace Horsecollar • Max Goof • Clarice • Pete • Scrooge McDuck • Ludwig Von Drake • Dr. Frankenollie • Julius

Pooh and Pals: Pooh • Tigger • Piglet • Eeyore • Rabbit • Owl • Roo • Kanga • Gopher • Christopher Robin • Lumpy
Lilo & Stitch: Stitch • Lilo • Scrump • Pleakley • Jumba • Angel • Leroy • Dr. Hämsterviel • Ugly Duckling • Sparky • 627 • Gigi • Babyfier • Yang • Slushy • Shortstuff • 625 • Amnesio • Dupe • Sample • Clip • Tank • Yin • Hunkahunka • Plasmoid
Silly Symphonies: Donald Duck • Big Bad Wolf • Practical Pig • Fiddler Pig • Fifer Pig • Ugly Duckling
Snow White and the Seven Dwarfs: Snow White • Evil Queen • Doc • Grumpy • Happy • Bashful • Sneezy • Sleepy • Dopey
Pinocchio: Pinocchio • Jiminy Cricket • Figaro • Cleo • Geppetto • Blue Fairy • Honest John and Gideon • Lampwick • Monstro
Fantasia: Mickey • Yen Sid • Chernabog • Hyacinth Hippo • Ben Ali Gator
Dumbo: Dumbo
Bambi: Bambi • Thumper • Miss Bunny • Friend Owl • The Great Prince of the Forest
The Three Caballeros: Gauchito • Burrito
The Adventures of Ichabod and Mr. Toad: Mr. Toad
Cinderella: Cinderella • Jaq and Gus • Prince Charming • Fairy Godmother • Lady Tremaine • Lucifer • Suzy • Perla • Bruno
Alice in Wonderland: Alice • Mad Hatter • March Hare • Dormouse • White Rabbit • Cheshire Cat • Tweedle Dum and Tweedle Dee • Queen of Hearts • King of Hearts • Caterpillar • Dinah • Oysters
Peter Pan: Peter Pan • Tinker Bell • Wendy Darling • John Darling • Michael Darling • Captain Hook • Mr Smee • Nana • Tick Tock • Tiger Lily
Lady and the Tramp: Lady • Tramp • Si and Am • Jock • Trusty • Peg
Sleeping Beauty: Aurora • Phillip • Maleficent • Flora • Fauna • Merryweather • Diablo • Samson • King Stefan • Goon • Owl • Rabbit
Mary Poppins: Mary Poppins • Bert • Penguin Waiter • Carousel Horse
One Hundred and One Dalmatians: Cruella De Vil • Lucky • Patch • Rolly
The Jungle Book: Mowgli • Baloo • Bagheera • Shere Khan • Kaa • King Louie • Hathi, Jr. • Raksha
Pete's Dragon: Elliott
The Fox and the Hound: Tod • Copper
The Aristocats: Marie • Berlioz • Toulouse • Duchess • Thomas O'Malley
The Rescuers: Bernard • Bianca
Oliver & Company: Oliver • Dodger • Tito • Rita • Francis • Einstein
The Little Mermaid: Ariel • Flounder • Sebastian • Eric • Ursula • Triton • Max • Scuttle
Beauty and the Beast: Belle • Beast • Lumiere • Cogsworth • Mrs. Potts • Chip • Maurice • Philippe • Gaston • LeFou
Aladdin: Aladdin • Abu • Genie • Jasmine • Jafar • Sultan • Iago • Rajah
The Nightmare Before Christmas: Jack Skellington • Sally • Zero • Lock, Shock, and Barrel • Oogie Boogie • Dr. Finkelstein • Mayor of Halloween Town • Santa Claus
The Lion King: Simba • Nala • Timon • Pumbaa • Zazu • Rafiki • Scar • Ed
Pocahontas: Pocahontas • John Smith • Meeko • Flit • Percy
Hercules: Hercules • Megara • Hades
Mulan: Mulan • Li Shang • Mushu • Fa Zhou • Khan
The Emperor's New Groove: Kuzco • Yzma • Kronk
Mickey, Donald, Goofy: The Three Musketeers: Mickey Mouse • Minnie Mouse • Donald Duck • Goofy
Chicken Little: Chicken Little
The Princess and the Frog: Tiana • Dr. Facilier
Tangled: Rapunzel • Flynn Rider • Pascal • Maximus • Mother Gothel • Queen Arianna • King Frederic • Cassandra • Fidella • Pub Thug
Wreck-It Ralph: Wreck-It Ralph • Fix-It Felix Jr.
Frozen: Anna • Elsa • Olaf • Kristoff • Sven • Hans • Snowgies • Bruni
Big Hero 6: Hiro • Baymax • Fred • Wasabi • Honey Lemon • Go Go Tomago • Tadashi Hamada • Yokai • Mochi
Zootopia: Judy Hopps • Nick Wilde • Mayor Lionheart • Flash • Yax • Gazelle • Chief Bogo • Clawhauser • Finnick • Mr. Big • Bellwether • Jerry Jumbeaux Jr.
Moana: Moana • Maui • Pua • Heihei • Tamatoa • Kakamora
Chip 'n Dale Rescue Rangers: Chip • Dale • Gadget • Monterey Jack
Phineas and Ferb: Perry
The Lion Guard: Kion • Ono • Bunga • Beshte • Fuli
DuckTales (2017): Scrooge McDuck • Huey, Dewey, and Louie • Webby Vanderquack
Kingdom Hearts: Sora • Riku • Kairi • Aqua • Xemnas • Ansem, Seeker of Darkness • Ventus • Terra • Chirithy • Lea • Young Xehanort
UniBEARsity: Mocha • Pudding • Whip • Puffy • Mont • Blanc • Souffle • Blue Rose • Charmant • Portiron • Rogue Rose • Fauve • Lucien • Horloge • La Mer • Ma Puce
Sofia the First: Sofia • Minimus • Skye
Elena of Avalor: Elena
Enchanted: Giselle
Disney Fairies: Periwinkle • Rosetta • Silvermist
The Sword in the Stone: Wart • Merlin
Oliver & Company: Oliver
Raya and the Last Dragon: Raya • Sisu
Twisted Wonderland: Grim • Riddle Rosehearts • Azul Ashengrotto • Leona Kingscholar • Kalim Al-Asim • Vil Schoenheit • Idia Shroud • Malleus Draconia • Dire Crowley • Mirror of Darkness