"Oh, my buggy everywhere! It's like not off the leapin' parents!"
"Lunchlady" is the first segment of the fourth episode of The Buzz on Maggie.
Synopsis:
Maggie accidentally gets the lunch lady to quit, causing the parents to take over the school.
Guest Stars:
v - e - d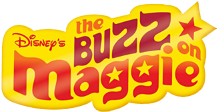 Locations
Stickyfeet • Buzzdale Academy • Forest • Wolfred's Lair • Stickyfeet City Hall
Songs
Just the Way I Am • You're Right to My Heart • Tony the Tick • Born to Be Wild • She's the Queen of Rock and Roll • Good Morning • Whatever You Can Take • The Phony Queen of U.S.A. • That's the Way Bugs Will Be Healed • I Want Candy • Pupie Called a Girl in Love • Beautiful Dreamer • Clean Up Your Act • We Are the Pirates of Bugzance • Brace Yourself • No Buggy Else But You • Labor Day in Stickyfeet • That's the Way We Say 'Oh, My Bug' • We Are the Weasels • The Stickyfeet Anthem • Stickyfeet is Doomed • Blacky's Rap • The Lion Sleeps Tonight • Proud of Your Girl • Christmas in Stickyfeet • Stand By Me • Roché! Roché! Roché! • Here We Go Again • The Bugtastic Day of My Life • A Bug is in Deed • Be Careful What You Wish For • You Know I Will • Wolves Over Bugs • The End is Here! • I Want a Chance • I'm Proud to Be A Star • Dance Like An African
Community content is available under
CC-BY-SA
unless otherwise noted.