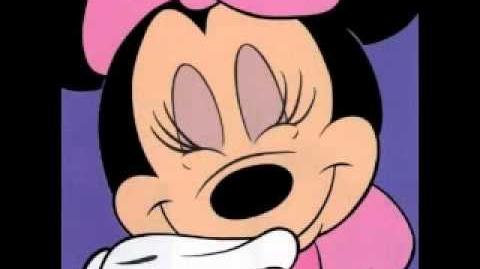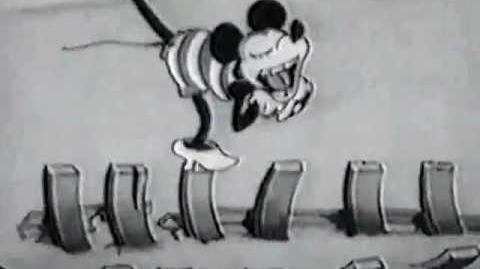 "Minnie Mouse" is the seventh track from the 1983 album, Mickey Mouse Splashdance.
Lyrics
She's the woman of the year
Minne Mouse
And the woman with the ears
Minne Mouse
You can say she's just a mouse
Just a mouse
The Taj Mahal is just a house
What a house

Minnie Minnie
I like Minnie

George and Martha Washington
Minnie Mouse
Ozzie had his Harriet
Minnie Mouse
And beside the greatest mouse
In the rue
Stands out to be Minnie Mouse
Dressed in blue

CHORUS
Minnie Mouse, we've never met
But to me your Juliet
Minne Mouse, don't ever change
Minnie Mouse, don't every change

Minne,where'd you learn to act?
Minne Mouse
Minne, where'd you learn to dance?
Minnie Mouse
She's a real rarity
In this day
Everything comes naturally
I would say

CHORUS

Minne, where'd you get that dress?
Minnie Mouse
It's persian I would guess
Minnie Mouse
Minne, where'd you get that smile?
It's so neat
You could make my life worthwhile
And complete

Minne Minnie
I like Minnie

She can sing and act and dance
Minnie Mouse
She looks good in square-short pants
Minnie Mouse
She is loved in any land
Minnie Mouse
But I am her biggest fan
Minnie Mouse

Minnie Mouse (x4)

Community content is available under
CC-BY-SA
unless otherwise noted.