Miss Nettle is a fairy who appears in the Disney Junior animated series, Sofia the First. She was Flora, Fauna, and Merryweather's apprentice, and was ambitious and self-centered, serveing as one of the antagonists in the series until she reforms in "The Secret Library: Olaf and the Tale of Miss Nettle".
Role in the series
Her debut appearance was in "Make Way for Miss Nettle" as the new enchanted gardening teacher. As part of an after school program, Sofia, James, and Prince Desmond stay to learn how to grow magic plants. Miss Nettle then leaves the students alone so she can search for Flora, Fauna, and Merryweather's spellbook. Sofia runs after her to return her glove.
The fairies catch her looking for the spellbook in their office and confront her. She then traps them in a magic bubble and continues looking for the book, Sofia as seen her trap them and she, James, and Desmond found the spellbook before Nettle does.
The bad fairy then confronts them and demands the spellbook. She then offers a deal after they refuse; they give her the spellbook and she'll let the fairies go. The children agree, but Nettle then goes back on her word and decides to free the fairies after she's learned all their spells. Sofia, Desmond, and James get the book back from her by using a magic flower, the Laughing Lily.
The three free the fairies from their bubble. Then Flora, Fauna, Merryweather, and the children go back to the greenhouse and demand Miss Nettle to leave. She then refuses and threatens to put them all in another magic bubble, Desmond manages to take her wand from her but ends up in a bubble. Flora then frees him and tells Miss Nettle to leave now and never return.
Nettle returns disguised as Sascha the Sorceress in "The Enchanted Feast", claiming to show her respects for King Roland before the Tri-Kingdom Feast, and has a rose companion attached on her arm, called Rosey. She showers the royal family with gifts, but Sofia has suspicions about her, but everyone else dismisses her misgivings. Fortunately, after the Amulet summons Snow White, Sofia learns to trust her instincts and goes to Cedric, and they team up to defeat Nettle. In defeating her, Sofia shows her wits have grown and how much she has become in tune with the Amulet.
She returns in the episode "The Secret Library: Olaf and the Tale of Miss Nettle". Sofia read in her Secret Library that Miss Nettle had been stealing all the Snowdrop Flowers in the Kingdom of Freezenburg and Sofia set out to stop her with help from Olaf the Snowman. Miss Nettle explained to the princess and the snowman that she is the creator of the Snowdrop and that the royal gardener of Freezenburg was the one who stole it from her in the first place. Sofia reported this to Princess Hildegard and King Henrik. After informing their subjects that Miss Nettle created the Snowdrop, they honored their winter festival to her, much to the fairy's delight.
Miss Nettle also returns in the episode "Ivy's True Colors", still doing good deeds. Sofia enlists her aid to find the cure for the Deep Sleeps: The Wake-Upsy Daisy. However, she needs the magic of Ivy's butterflies to make the Daisies grow.
Miss Nettle makes a final non-speaking appearance in the series finale "Forever Royal", where she can be seen in the audience behind Princess Vivian and Princess Clio, gathered to witness the graduation of Sofia and her friends, possibly indicating that she has made up with the three good fairies or they heard she had reformed. She smiles when the children sing a rendition of the song "Royal Prep" and applauds them.
Gallery
Trivia
Miss Nettle is the first villain of the series to mention a major Disney Villain (Maleficent).

She is the second fairy who is evil, the first being Maleficent.
Like Maleficent, she also has a past history with Flora, Fauna, and Merryweather. However, unlike Maleficent, she has wings and the appearance of a regular fairy.

In her first three appearances, she sings a self-centered theme song. However, her song "My Finest Flower" is her first non-villain song.
Miss Nettle is the first magic-user to a duel, her opponent being Cedric, though she had already revealed her skill in combative magic during her first appearance.
Nettle means to annoy or irritate, and it also pertains to plants with stinging hairs, both of which fit her perfectly.
Both Nettle and Cedric have instrumental themes and familiars, as well as a desire to take the Amulet.
Miss Nettle appears to have been inspired by the concept art for Flora, Fauna, and Merryweather, one of whom was apparently going to be yellow in an early concept for Sleeping Beauty.
v - e - d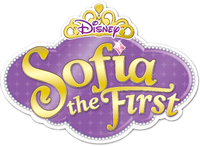 Characters
Princess Sofia • Queen Miranda • King Roland II • Prince James • Princess Amber • Princess Hildegard • Cedric the Sorcerer • Wormwood • Baileywick • Robin • Mia • Clover • Whatnaught • Goodwyn the Great • Winifred the Wise • Jade • Ruby Hanshaw • Princess Clio • Prince Zandar • Princess Jun • Prince Hugo • Minimus • Princess Vivian • Crackle • King Marcus and Queen Cecily • Trolls• Lucinda • Prince Jin • Magic Carpet • Jasper • Prince Khalid • Meg and Peg • Madam Ubetcha • Prince Desmond • Miss Nettle • Sir Gillium • Professor Popov • Helen Hanshaw • Oona • Queen Emmaline • Cora • Plank • Aunt Tilly • Wilbur the Wombeast • Sven • Emperor Quon • Empress Lin-Lin • Rex • Prince Axel • King Garrick • Electra • Vaughan and Vance • Marla • Sir Bartleby • Sir Maxwell • Sir Finnegan • Gwen • Chef Andre • Sofia the Worst • Lady Joy • Lord Gilbert • Wu-Chang • Jade Jaguar • Sir Dax • Boo • Princess Lani • Mamanu • Kamea and Halia • Praline • Freedo • Princess Zooey • Princess Astrid • Slickwell • Greylock the Grand • Princess Ivy • Dragons of Enchancia • Winter • Whiskers • Glacia the Ice Witch • Elliot, Amy, and Kurt • Tizzy • Master Erwin • Bryce Twigley • Button, Benngee, and Brody • Mossy • Carol of the Arrow • Jane • Princess Kari • Miss Elodie • Fluke • Slim • Shelly • Flip • Mantacorn • Onyx and Opal • Wendell Fidget • Mrs. Fidget • Saffron • Muck, Gunk, and Grime • Spruce • Ballerina • Mazzimo • Prince Roderick • Gavin • Kazeem • Sergeant Fizz • King Habib and Queen Farnaz • Chief Gnuckles • Flinch • Grotta • Elfonso • Elfred • Milo the Snake • King Henrik • Cordelia the Conjuror • Calista • Morgana • Crispy • Barley • Sassofras • Professor Zacharias Fleeber • Grand Mum • Gemina and Argus • Count Barnstorm • Sir Oliver • Sir Jaxon • Willawing • Kai • Princess Charlotte • Morris • Zinessa • King Philip and Queen Everly • Lily • Indigo • Marty and Maple • Mandy • Grimtrix • Wriggley, Pumpkin, and Chester • Skye • Piccolo • Baron Von Rocha • Professor Pecullian • Sea Monsters • Malachite and Fig • Omar • Prisma • Azurine • Orion • Vega • Chrysta • Sizzle • Cinder • Singe • Mare of the Mist • King Roland I • Roma • Giggling Goblin • Captain Quivers • Twitch • Vor • Nerissa


Elena of Avalor: Princess Elena • Princess Isabel • Francisco • Luisa • Shuriki • Alacazar • Zuzo • Mateo • Migs, Luna, and Skylar • Rafa • Chancellor Esteban • Armando • King Raul and Queen Lucia • Naomi Turner
Guest Characters: Flora, Fauna, and Merryweather • Cinderella • Jasmine • Magic Carpet • Belle • Ariel • Aurora • Snow White • Mulan • Rapunzel • Tiana • Merida • Olaf • Merlin • Archimedes
Community content is available under
CC-BY-SA
unless otherwise noted.