"Money for Nothing, Guilt for Free" is the nineteenth episode of the first season of Hannah Montana. The title is a reference to the Dire Straits song "Money for Nothing".
Plot
Mr. Corelli sends his students off to raise money for a local fundraising program. Miley and Lilly want to beat Amber and Ashley to win a $300 gift card for the mall, and for bragging rights. They are unsuccessful at raising money until they have the idea to raise money through Hannah Montana, which enables them to collect a large amount. They then feel guilty, however, when they realize that another girl, Sarah, who is wholeheartedly devoted to charity and wants to donate the card, is working much harder to raise money, and they decide to give her the money instead, so she can win the contest. Alas, Sarah won't accept the money from them, so Miley and Lilly dress up as Hannah Montana and Lola Luftnagle to give her the money.
In spite of this, Amber and Ashley still win the contest, but only because Oliver accidentally bragged to Amber and Ashley, telling them that Sarah has more money than them. Not wanting to be beaten by Sarah, Amber and Ashley quickly dash back to their parents and ask them to write another check. However, their victory is spoiled when Miley interrupts their interview for the local paper by telling the reporter they want to donate their prize to charity and having to work in a soup kitchen during their day off school. The picture of Amber and Ashley taken that very day shows them covered with soup and looking thoroughly disgusted. Miley, Lilly, and Oliver get their revenge!
In a subplot, Jackson believes that he is better than his dad at sports. However, this changes when Cooper tells him that Robby is letting him win. Jackson wants to prove to anyone that he can beat his dad, and his dad didn't need to feign inability. Cooper gives Jackson some lessons in ping pong so he can beat his father at something; Jackson wins, but due to Jackson's gloating attitude, he and his father become fiercely competitive over petty things. This episode ends with Jackson and Robbie having a contest of who can drink a ton of water and hold it in the longest. Robbie Ray wins and he exclaims, "I knew having eight brothers and sisters and one outhouse would pay off someday."
Trivia
The little girl seen in the ball pit after Hannah and Lola leave is played by Miley Cyrus' little sister, Noah Cyrus.
The song Who Said is featured in the episode.
Since both Lola and Hannah's wigs come off in the pit, the little girl now knows about them, though she was probably too young for her brain to make any realizations, as little children tend to have a short attention span and even so, it's highly unlikely that anybody would have believed her.
Lilly brewed about a burrito with the toppings: blue cheese dip, bratwurst, and melted blue cheese.
This is the final appearance of Jackson's friend Cooper Montgomery.
v - e - d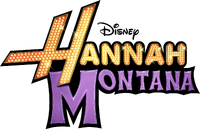 Episodes
Season One: "Lilly, Do You Want to Know a Secret?" • "Miley Get Your Gum" • "She's a Super Sneak" • "I Can't Make You Love Hannah if You Don't" • "It's My Party, and I'll Lie if I Want To" • "Grandmas Don't Let Your Babies Grow Up to Play Favorites" • "It's a Mannequin's World" • "Mascot Love" • "Ooh, Ooh, Itchy Woman" • "O Say, Can You Remember the Words" • "Oops! I Meddled Again!" • "On the Road Again?" • "You're So Vain, You Probably Think This Zit is About You" • "New Kid in School" • "More Than a Zombie to Me" • "Good Golly, Miss Dolly" • "Torn Between Two Hannahs"• "People Who Use People" • "Money for Nothing, Guilt for Free" • "Debt it Be" • "My Boyfriend's Jackson and There's Gonna Be Trouble" • "We Are Family, Now Get Me Some Water!" • "Schooly Bully" • "The Idol Side of Me" • "Smells Like Teen Sellout" • Bad Moose Rising"
Season Two: "Me and Rico Down by the Schoolyard" • "Cuffs Will Keep Us Together" • "You Are So Sue-able to Me" • "Get Down, Study-udy-udy" • "I Am Hannah, Hear Me Croak" • "You Gotta Not Fight for Your Right to Party" • "My Best Friend's Boyfriend" • "Take This Job and Love It" • "Achy Jakey Heart" • "Sleepwalk This Way" • "When You Wish You Were the Star" • "I Want You to Want Me... to Go to Florida" • "Everybody Was Best-Friend Fighting" • "Song Sung Bad" • "Me and Mr. Jonas and Mr. Jonas and Mr. Jonas" • "Don't Stop 'Til You Get the Phone" • "That's What Friends Are For?" • "Lilly's Mom Has Got it Goin' On" • "I Will Always Loathe You" • "Bye Bye Ball" • "(We're So Sorry) Uncle Earl" • "The Way We Almost Weren't" • "You Didn't Say it Was Your Birthday" • "Hannah in the Streets with Diamonds" • "Yet Another Side of Me" • "The Test of My Love" • "Joannie B. Goode" • "We're All on This Date Together"
Season Three: "He Ain't a Hottie, He's My Brother" • "Ready, Set, Don't Drive" • "Don't Go Breaking My Tooth" • "You Never Give Me My Money" • "Killing Me Softly with His Height" • "Would I Lie to You, Lilly?" • "You Gotta Lose That Job" • "Welcome to the Bungle" • "Papa's Got a Brand New Friend" • "Cheat It" • "Knock Knock Knockin' on Jackson's Head" • "You Give Lunch a Bad Name" • "What I Don't Like About You" • "Promma Mia" • "Once, Twice, Three Times Afraidy" • "Jake... Another Little Piece of My Heart" • "Miley Hurt the Feelings of the Radio Star" • "He Could Be the One" • "Super(stitious) Girl" • "I Honestly Love You (No, Not You)" • "For (Give) a Little Bit" • "B-B-B-Bad to the Chrome" • "Uptight (Oliver's Alright)" • "Judge Me Tender" • "Can't Get Home to You Girl" • "Come Fail Away" • "Got to Get Her Out of My House" • "The Wheel Near My Bed (Keeps on Turnin')" • "Miley Says Goodbye?"
Season Four: "Sweet Home Hannah Montana" • "Hannah Montana to the Principal's Office" • "California Screamin'" • "De-Do-Do-Do, Da-Don't-Don't, Don't, Tell My Secret" • "It's the End of the Jake as We Know It" • "Been Here All Along" • "Love That Lets Go" • "Hannah's Gonna Get This" • "I'll Always Remember You" • "Can You See the Real Me?" • "Kiss it All Goodbye" • "I Am Mamaw, Hear Me Roar!" • "Wherever I Go"
Community content is available under
CC-BY-SA
unless otherwise noted.