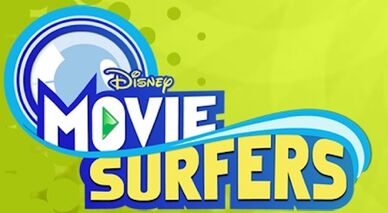 Movie Surfers is a Disney Channel mini-series that appears in a commercial-like form where teenagers go behind the scenes of upcoming Disney movies. It started out as a TV special that would air when a new Disney movie came out. It was about teenagers communicating with each other via webcams and getting info about the movies.
The 1998 incarnation was hosted by Christina Milian as Tina.
The only episode to ever be released on video is Go Inside Inspector Gadget, available on the Inspector Gadget DVD.
Outside of Movie Surfers, Tina appears in two sneak peeks of Tarzan, available on the Mulan and A Bug's Life VHS tapes.
Gallery
Community content is available under
CC-BY-SA
unless otherwise noted.