My Friends Tigger & Pooh is an American computer animated television series, inspired by Winnie-the-Pooh by A.A. Milne. The television series features Winnie-the-Pooh and his friends, including two new characters: a brave, tomboyish six-year-old red-headed girl named Darby and her dog Buster. Darby is the main human friend of Pooh and the gang and the leader of the Super Sleuths, while her older best friend Christopher Robin, has moved away and only appears in two episodes.
Developed by Walt Disney Television Animation, the show premiered on Disney Channel's Playhouse Disney block on May 12, 2007. The show's theme song was written by Jellyfish lead singer Andy Sturmer and is sung by former Letters to Cleo singer Kay Hanley. In Season 2, the theme song was sung by Chloë Grace Moretz as Darby. Also, beginning with this series Travis Oates assumed the role of Piglet, taking over for John Fiedler, who had died in 2005, two years prior to the debut of the series. This was also the final Winnie the Pooh media to feature Ken Sansom as the voice of Rabbit and Peter Cullen as the voice of Eeyore, prior to Cullen's return as Eeyore in the Doc McStuffins special "Into the Hundred Acre Wood!"
On July 4, 2010, the show started airing outside of Playhouse Disney, while three new episodes aired in October as the series finale, and since February 14, 2011, after Playhouse Disney has been re-branded into Disney Junior, this show went on hiatus for five years until returning on September 12, 2016, for Pooh's 90th anniversary.
In July 2016, Disney Junior made available all episodes from the show, as well as several music videos and the special Super Duper Super Sleuths through its Watch Disney Junior app. Some music videos not made available on the website were instead released by Disney Junior through YouTube. While some content on the Watch Disney Junior service requires a sign-in through a cable/satellite service to watch, the episodes of My Friends Tigger & Pooh were for a time made freely available, in widescreen HD. While this was eventually discontinued, some episodes are made available freely on a rotating basis, with complete archives available to those who sign in using a provider.
The first two seasons (Season 3 was merged into Season 2) of the program were made available on Disney+ at launch.
Cast
Main characters
Recurring characters
Minor characters
Production crew
Executive Producers - John Lasseter, Jeff Kline, and Brian Hohlfeld
Line Producer - Angi Dyste
Director - David Hartman
Director - Don MacKinnon
Composer and Songwriter - Andy Sturmer
Voice Director - Virginia McSwain
Story Editors - Brian Hohlfeld, Dean Stefan, and Nicole Dubuc
Staff Writers - Brian Hohlfeld, Dean Stefan, Nicole Dubuc, Eileen Cabiling, Erika Grediaga, and Kim Beyer-Johnson
Editor - Jhoanne Reyes
Production Manager - Craig Simpson
Episodes
Main article: My Friends Tigger & Pooh episode list
Owl and Gopher
Owl and Gopher are absent in the entire series, although the Beaver in the series loosely resembles Gopher. Beaver is a cameo character from Walt Disney's classic, Lady and the Tramp. However, in the direct-to-DVD film Tigger & Pooh And A Musical Too, when Beaver guesses the right password to go to Tigger's side of the Wood, Tigger disappointedly says "I miss Gopher."
DVD releases
Main article: My Friends Tigger & Pooh videography
Theme Song (Audio)
External links
v - e - d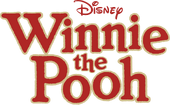 Songs
Movie Songs
Winnie the Pooh and the Honey Tree: "Winnie the Pooh" • "Up, Down, Touch the Ground" • "Rumbly in My Tumbly" • "Little Black Rain Cloud" • "Mind Over Matter"
Winnie the Pooh and the Blustery Day: "A Rather Blustery Day" • "The Wonderful Thing About Tiggers" • "Heffalumps and Woozles" • "Rain, Rain, Rain Came Down, Down, Down" • "Hip-Hip-Hooray!"
Boo to You Too! Winnie the Pooh: "I Am Not Afraid" • "I Wanna Scare Myself"
Pooh's Grand Adventure: The Search for Christopher Robin: "Forever & Ever" • "Adventure is a Wonderful Thing" • "If It Says So" • "Wherever You Are" • "Everything is Right"
A Winnie the Pooh Thanksgiving: "Hooray, Hooray!" • "Berrily We Roll Along" • "Our Thanksgiving Day" •
Winnie the Pooh: Seasons of Giving: "Seasons of Giving"
The Many Songs of Winnie the Pooh: "It Really Was a Woozle, Yes it Was"
Sing a Song with Pooh Bear: "Kanga Roo Hop" • "Harvest What You Grow" • "My Song"
Winnie the Pooh: A Valentine for You: "Girls are Like Boys" • "When the Love Bug Bites" • "Places in the Heart"
Winnie the Pooh: A Very Merry Pooh Year: "Jingle Bells" • "Snow Snows" • "Happy Pooh Year" • "Hunny, No Not For Me" • "Auld Lang Syne"
The Tigger Movie: "Someone Like Me" • "Whoop-de-Dooper Bounce" • "Lull-a-Bee" • "Round My Family Tree" • "How to Be a Tigger" • "Your Heart Will Lead You Home"
Piglet's Big Movie: "If I Wasn't So Small" • "A Mother's Intuition" • "With a Few Good Friends" • "Sing-Ho (For the Life of a Bear)" • "The More It Snows (Tiddely-Pom)" • "The More I Look Inside" • "Comforting to Know"
Springtime With Roo: "We're Huntin' Eggs Today" • "Sniffley Sniff" • "Easter Day With You" • "The Way It Must Be Done"
Pooh's Heffalump Movie: "Little Mr. Roo" • "The Horribly Hazardous Heffalumps" • "The Name Game" • "Shoulder to Shoulder" • "In the Name of the Hundred Acre Wood/What Do You Do?"
Pooh's Heffalump Halloween Movie: "Trick 'R Treating With Our Friends" • "Brave Together"
Winnie the Pooh: "The Tummy Song" • "A Very Important Thing to Do" • "The Winner Song" • "The Backson Song" • "It's Gonna Be Great" • "Everything is Honey" • "Pooh's Finale"
Christopher Robin: "Goodbye, Farewell" • "Busy Doing Nothing" • "Christopher Robin"
Television Songs
Welcome to Pooh Corner: "Welcome to Pooh Corner Theme Song" • "Try a Little Something New" • "The Right Side" • "Yes, I Can" • "You're the Only You" • "I Hum to Myself" • "Please and Thank You" • "Responsible Persons" • "You're the One and Only One" • "Welcome to Pooh Corner Ending Theme"
The New Adventures of Winnie the Pooh: "Pooh Bear" • "'Cause It's Make Believe" • "The Floating Song" • "Nothing's Too Good for a Friend" • "Under the Bed" • "I Don't Have A Name" • "King of the Beasties" • "The End" • "Pirates is What We'll Be" • "Tigger the Private Ear is Here"
The Book of Pooh: "Everyone Knows He's Winnie the Pooh" • "Goodbye for Now" • "Your Best Wishes" • "On the Double" • "Who is Me" • "Think, Think, Think" • "What Piglets Are" • "I Watch for Signs" • "We're Making a Cake" • "If I Could Be Big" • "Isn't That Funny?" • "Everyone Wants a Valentine" • "That's What We Do" • "Keep it Simple" • "Have You Got a Book For Me?" • "Give It a Try" • "On Your Way Back Home" • "The Birdbird Song" • "Nightmare Wranglers" • "Carry On" • "What's Your Name, River" • "Where Do Words Go?" • "Under a Spelling Bee's Spell" • "Adventure" • "Mental Altitude" • "I Want to Know Everything Now" • "Happy Tailiversary" • "Get Growin'" • "Tigger's Lullaby" • "Perfect Party" • "If We Were Talkin'" • "Someone New to Meet" • "My Hero" • "Broken Friendships" • "Do the Roo" • "Call Me Buck-a-Roo" • "At Chez Piglet" • "Nothing Ever Happens" • "Too Much Honey" • "Lost in a Book"
My Friends Tigger and Pooh: "A Few Simple Rules" • "Bouncin'" • "The Grass is Greenier" • "The Password Song" • "Underneath the Same Sky" • "One Big Happy Family" • "Think, Think, Think" • "The Question Song" • "Floating in a Cloud" • "Different Can Be Good" • "The Little Things You Do" • "There's a Party" • "No More Fun In the Snow" • "Butterflies" • "What Makes a Pony a Pony" • "When We Work Together" • "Christmas Comes Tomorrow" • "Time to Go (On a Trek Through the Snow)" • "Snowman Song"
Miscellaneous: "Luv-a-bye" • "Playtime Song" • "Learning Song" • "Friendship Song" • "Snug as a Bear Can Be" • "The Scrapbook Song"