"Mystic Meadows" is the thirty-sixth episode of the Disney Junior animated series, Sofia the First. It premiered on August 8, 2014, and is the eleventh episode of the second season.
Plot
Sofia and the Buttercups are preparing to visit Mystic Meadows, a rest home for retired sorcerers and where Cedric's mother and father reside, to earn their good deed badges with Baileywick as their troop leader since Ruby's Mother is sick. Sofia invites Cedric to visit his parents but he is not keen on coming since he'll have to see the Family Wand, a powerful wand that's been passed down for many generations in his family that his father won't hand down to him because he doesn't think he's a good enough sorcerer, only because he always interrupts him whenever he is casting a spell in a way that makes him mess it up. Sofia offers to help him get the Family Wand by helping him show his father how great he really is and Cedric accepts.
When Cedric and the Buttercups arrive at Mystic Meadows, they are greeted by Cedric's parents: Goodwyn the Great and Winifred the Wise. Winifred greets her son with affection but Goodwin greets him with criticism. Winifred tells the Buttercups about the Mystic Meadows Conjuring Contest she's hosting in the afternoon. While the rest of the troop spend time with the other retired enchanters, Sofia tries to help Cedric show Goodwyn how great he is. But, as Cedric predicted, every time Cedric tries to cast a spell, Goodwyn interrupts him causing him to mess up the spell. In the end, Goodwyn refuses to give him the Family Wand stating he isn't ready and unsure if he ever will be. Cedric protests that these mishaps happened because he interrupted him but Goodwyn doesn't listen.
Sofia decides to have Cedric take part in the Conjuring Contest. At first, Cedric is against it because he knows his father is just going to interrupt him again but Sofia tells him she has a plan. During the Contest, Sofia prevents Goodwyn from interrupting by complimenting his wand and with her help Cedric is doing much better. But then, disaster strikes: When Sofia tells them the answer to a riddle is snowman, Cedric and Goodwyn start to quarrel over who should conjure the answer and accidentally turn everyone into snowmen. Cedric tries to fix it but, once again, Goodwyn interrupts him and he accidentally conjures a sun. Sofia finally puts her foot down and tells Goodwyn straight up that the only reason Cedric was messing up is because he had been interrupting him all day and that he can help his son out best by backing off, giving him some space, and letting him do the spell himself. Goodwyn does as Sofia asks and Cedric fixes everything and they win the Conjuring Contest. Before everyone goes home, Goodwyn gives the Family Wand to his son and proclaims him Cedric the Sensational.
Cast
Songs
Gallery
Trivia
Sofia's Buttercup troop returns in this episode.
Meg and Peg make their second appearance on the show, their first appearance was in the episode "The Buttercups".
This is the second time Cedric's parents appear on the show, first time was in the episode "Cedric's Apprentice".
This is the second time Jade and Ruby get affected by magic, the first being "The Little Witch".
The Family Wand is shown in this episode for the first time.
The Being Prepared badge Baileywick earned did not appear from his vest the whole episode. He kept it for safety.
This is the second time Cedric tries to use Wormwood as a guinea pig for his magic, the first time was in "Sofia the Second".
The first episode of Season Two where Amber, James, Miranda and Roland do not appear, and the second episode to only feature Sofia after "The Little Witch".
The sixth episode that Sofia does not wear her signature dress throughout the whole episode but she is seen taking off her tiara at the beginning.
One of the retired sorcerers call out twice "Huzzah! Huzzah!" during the conjuring contest. This is a reference to the song in "The Flying Crown".
Madame Collette's character design is reused as one of the retired sorceresses at Mystic Meadows.
This is the second time Sofia wears her scout uniform.
In France, this episode is alternatively titled "Cedric the Sensational".
Cedric almost reveals his evil ways in front of Sofia again, previously this occurred in "The Enchanted Feast".
Moral: There are things one must do on one's own.
v - e - d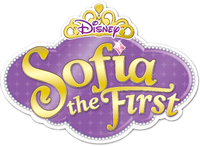 Characters
Princess Sofia • Queen Miranda • King Roland II • Prince James • Princess Amber • Princess Hildegard • Cedric the Sorcerer • Wormwood • Baileywick • Robin • Mia • Clover • Whatnaught • Goodwyn the Great • Winifred the Wise • Jade • Ruby Hanshaw • Princess Clio • Prince Zandar • Princess Jun • Prince Hugo • Minimus • Princess Vivian • Crackle • King Marcus and Queen Cecily • Trolls• Lucinda • Prince Jin • Magic Carpet • Jasper • Prince Khalid • Meg and Peg • Madam Ubetcha • Prince Desmond • Miss Nettle • Sir Gillium • Professor Popov • Helen Hanshaw • Oona • Queen Emmaline • Cora • Plank • Aunt Tilly • Wilbur the Wombeast • Sven • Emperor Quon • Empress Lin-Lin • Rex • Prince Axel • King Garrick • Electra • Vaughan and Vance • Marla • Sir Bartleby • Sir Maxwell • Sir Finnegan • Gwen • Chef Andre • Sofia the Worst • Lady Joy • Lord Gilbert • Wu-Chang • Jade Jaguar • Sir Dax • Boo • Princess Lani • Mamanu • Kamea and Halia • Praline • Freedo • Princess Zooey • Princess Astrid • Slickwell • Greylock the Grand • Princess Ivy • Dragons of Enchancia • Winter • Whiskers • Glacia the Ice Witch • Elliot, Amy, and Kurt • Tizzy • Master Erwin • Bryce Twigley • Button, Benngee, and Brody • Mossy • Carol of the Arrow • Jane • Princess Kari • Miss Elodie • Fluke • Slim • Shelly • Flip • Mantacorn • Onyx and Opal • Wendell Fidget • Mrs. Fidget • Saffron • Muck, Gunk, and Grime • Spruce • Ballerina • Mazzimo • Prince Roderick • Gavin • Kazeem • Sergeant Fizz • King Habib and Queen Farnaz • Chief Gnuckles • Flinch • Grotta • Elfonso • Elfred • Milo the Snake • King Henrik • Cordelia the Conjuror • Calista • Morgana • Crispy • Barley • Sassofras • Professor Zacharias Fleeber • Grand Mum • Gemina and Argus • Count Barnstorm • Sir Oliver • Sir Jaxon • Willawing • Kai • Princess Charlotte • Morris • Zinessa • King Philip and Queen Everly • Lily • Indigo • Marty and Maple • Mandy • Grimtrix • Wriggley, Pumpkin, and Chester • Skye • Piccolo • Baron Von Rocha • Professor Pecullian • Sea Monsters • Malachite and Fig • Omar • Prisma • Azurine • Orion • Vega • Chrysta • Sizzle • Cinder • Singe • Mare of the Mist • King Roland I • Roma • Giggling Goblin • Captain Quivers • Twitch • Vor • Nerissa


Elena of Avalor: Princess Elena • Princess Isabel • Francisco • Luisa • Shuriki • Alacazar • Zuzo • Mateo • Migs, Luna, and Skylar • Rafa • Chancellor Esteban • Armando • King Raul and Queen Lucia • Naomi Turner
Guest Characters: Flora, Fauna, and Merryweather • Cinderella • Jasmine • Magic Carpet • Belle • Ariel • Aurora • Snow White • Mulan • Rapunzel • Tiana • Merida • Olaf • Merlin • Archimedes
Community content is available under
CC-BY-SA
unless otherwise noted.