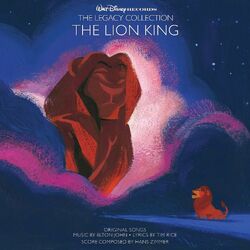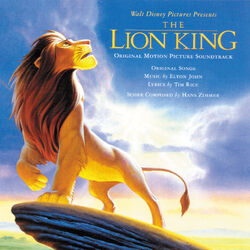 "Nala, is It Really You?" is an instrumental score composed by Hans Zimmer heard on the album, The Lion King: The Legacy Collection.
Background
This score can be heard from when Pumbaa stalks a bug through the jungle to just before the "Can You Feel the Love Tonight" sequence instigates. It includes the chase with Nala and the happy reunion of adult Simba and his childhood friend.
Trivia
During the part in which Simba and Nala enthusiastically greet each other, flute notes from their childhood theme score can be heard.