This article is about the city of New York. For the state of New York, see New York.
The City of New York, often called New York City, is the most populous city in the United States. It is located in the northeastern seaboard. It consists of five boroughs: Manhattan, Brooklyn, Queens, the Bronx, and Staten Island, and is a global mecca for commerce, politics, art, culture and entertainment. It has served as a recurring backdrop for film and media since the beginning, including those produced by Disney.
From the mid-1990s until 2009, the Disney Store, later re-themed as a World of Disney, had a location on Fifth Avenue. It reopened in Times Square one year later near the Palace Theatre. Disney Theatrical Productions has been a mainstay in the Theatre District since 1993 with the opening of Beauty and the Beast.
Appearances
Films
Bolt: New York City is where Bolt is accidentally being shipped to, and it is the first real-life scenery that the titular character experiences outside the studio. New York was one of the most notable locations depicted in the film, as this is the place where Bolt meets various other characters for the first time, most importantly the abandoned street cat, Mittens. All the scenes from the movie take place in real life New York locations. Bolt escapes from a shipping box, and runs aimlessly down the streets, looking for Penny. When he is accidentally caught with his head between the bars of an iron fence, Bolt must listen to the instructions of three pigeons to break free, all of whom speaks with a heavy Brooklyn accent. When hearing about Bolt's irrational anti-cat sentiment, the three pigeons lead the dog to Mittens, whom he immediately captures. The cat tells Bolt that he must get to a place called Hollywood. Bolt seems confused at first, but recognizes the Hollywood logo he remembers from a certain map, written on the side of a U-Haul truck. Assuming that the truck must be heading where he wants to go, Bolt sneaks into to it, taking Mittens with him. They leave, heading down the interstate of Ohio.
A Muppets Christmas: Letters to Santa: New York City is the setting for A Muppets Christmas: Letters to Santa. The Muppets are seen trying to mail their letters to Santa Claus at the city's post office. They are also shown living in an apartment complex there.
The Sorcerer's Apprentice: Balthazar Blake settled in the city when figuring out that he would find the Prime Merlinian within the city, running a pawn shop called the Cabana Arcana.
The Avengers: New York City is where Stark Tower is located, and the final battle between the Avengers and Loki takes place in front of Grand Central Station.
Planes: John F. Kennedy International Airport appears as the location of the Wings Around the Globe pit row that Dusty Crophopper struggles to find until being given directions by Tripp. The start of the first race then takes place at the airport, with the final leg back to New York City.
Marvel's Doctor Strange: One of the Sanctum Sanctorums is located in 177A Bleeker Street in Greenwich Village. Strange decides to become its protector by the end of the film.
Spider-Man: Homecoming: Parts of the film take place in Queens, where Peter Parker and his family and friends live.
Thor: Ragnarok: Thor and Loki arrive at New York to find Odin, only to find the nursing home where Loki left him demolished and Odin nowhere to be seen, and Thor later visit Strange's Sanctum Sancturom so Strange can help Thor find Odin.
Tower of Terror: Shiriki Utundu comes to New York City in Harrison Hightower III's hands. He takes Utundu to his suite at the 12th floor, but before the elevator doors open, the lights in the entire hotel go out because the idol has electric powers, and Shiriki assassinates Hightower III.
Avengers: Endgame: New York City is where the Avengers travel back in time to the year 2012 in order to retrieve several of the Infinity Stones.
Television
Gallery
Disney films
New York City
v - e - d
Songs
Maybe • It's the Hard Knock Life • Tomorrow • Little Girls • I Think I'm Gonna Like It Here • NYC • Easy Street • You're Never Fully Dressed Without a Smile • Something Was Missing • I Don't Need Anything But You
v - e - d
Vehicles
Phileas Fogg's carriage • Air Balloon • Orient Express • Carmen • Phileas Fogg's flying invention
v - e - d
Objects
Alex's Wand • Justin's Wand • Max's Wand • Russo Portal
v - e - d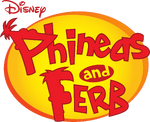 Episodes
Season One: "Rollercoaster" • "Candace Loses Her Head" • "The Fast and the Phineas" • "Lawn Gnome Beach Party of Terror" • "The Magnificent Few" • "S'Winter" • "Are You My Mummy?" • "Flop Starz" • "Raging Bully" • "Lights, Candace, Action!" • "Get That Bigfoot Outta My Face!" • "Tree to Get Ready" • "It's About Time!" • "Jerk De Soleil" • "Toy to the World" • "One Good Scare Ought to Do It!" • "A Hard Day's Knight" • "I, Brobot" • "Mom's Birthday" • "Journey to the Center of Candace" • "Run Away Runway" • "I Scream, You Scream" • "It's a Mud, Mud, Mud, Mud World" • "The Ballad of Badbeard" • "Dude, We're Getting the Band Back Together" • "Ready for the Bettys" • "The Flying Fishmonger" • "Phineas and Ferb Get Busted!" • "Greece Lightning" • "Leave the Busting to Us!" • "Crack That Whip" • "The Best Lazy Day Ever" • "Boyfriend From 27,000 B.C." • "Voyage to the Bottom of Buford" • "Put That Putter Away" • "Does This Duckbill Make Me Look Fat?" • "Traffic Cam Caper" • "Bowl-R-Ama Drama" • "The Monster of Phineas-n-Ferbenstein" • "Oil on Candace" • "Unfair Science Fair" • "Unfair Science Fair Redux (Another Story)" • "Out to Launch" • "Got Game?" • "Comet Kermillian" • "Out of Toon" • "Hail Doofania!"


Season Two: "The Lake Nose Monster" • "Interview With a Platypus" • "Tip of the Day" • "Attack of the 50 Foot Sister" • "Backyard Aquarium" • "Day of the Living Gelatin" • "Elementary My Dear Stacy" • "Don't Even Blink" • "Chez Platypus" • "Perry Lays an Egg" • "Gaming the System" • "The Chronicles of Meap" • "Thaddeus and Thor" • "De Plane! De Plane!" • "Let's Take a Quiz" • "At the Car Wash" • "Oh, There You Are, Perry" • "Swiss Family Phineas" • "Hide and Seek" • "That Sinking Feeling" • "The Baljeatles" • "Vanessassary Roughness" • "No More Bunny Business" • "Spa Day" • "Phineas and Ferb's Quantum Boogaloo" • "Phineas and Ferb Musical Cliptastic Countdown" • "Bubble Boys" • "Isabella and the Temple of Sap" • "Cheer Up Candace" • "Fireside Girl Jamboree" • "The Bully Code" • "Finding Mary McGuffin" • "Picture This" • "Nerdy Dancin'" • "What Do It Do?" • "Atlantis" • "Phineas and Ferb Christmas Vacation!" • "Just Passing Through" • "Candace's Big Day" • "I Was a Middle Aged Robot" • "Suddenly Suzy" • "Undercover Carl" • "Hip Hip Parade" • "Invasion of the Ferb Snatchers" • "Ain't No Kiddie Ride" • "Not Phineas and Ferb" • "Phineas and Ferb-Busters!" • "The Lizard Whisperer" • "Robot Rodeo" • "The Beak" • "She's the Mayor" • "The Lemonade Stand" • "Phineas and Ferb Hawaiian Vacation" • "Summer Belongs to You!" • "Nerds of a Feather" • "Wizard of Odd" • "We Call it Maze" • "Ladies and Gentlemen, Meet Max Modem!" • "The Secret of Success" • "The Doof Side of the Moon" • "Split Personality" • "Brain Drain" • "Rollercoaster: The Musical!" • "Make Play" • "Candace Gets Busted"
Season Three: "The Great Indoors" • "Canderemy" • "Run, Candace, Run" • "Last Train to Bustville" • "Phineas' Birthday Clip-O-Rama!" • "The Belly of the Beast" • "Moon Farm" • "Ask a Foolish Question" • "Misperceived Monotreme" • "Candace Disconnected" • "Magic Carpet Ride" • "Bad Hair Day" • "Meatloaf Surprise" • "Phineas and Ferb Interrupted" • "A Real Boy" • "Mommy Can You Hear Me?" • "Road Trip" • "Tour de Ferb" • "Skiddley Whiffers" • "My Fair Goalie" • "Bullseye!" • "That's the Spirit" • "The Curse of Candace" • "Escape from Phineas Tower" • "Lotsa Latkes" • "Ferb Latin" • "A Phineas and Ferb Family Christmas" • "Tri-Stone Area" • "Doof Dynasty" • "Excaliferb" • "Phineas and Ferb and the Temple of Juatchadoon" • "Monster from the Id" • "Gi-Ants" • "The Remains of the Platypus" • "Mom's in the House" • "Perry the Actorpus" • "Let's Bounce" • "Bully Bromance Break Up" • "Quietest Day Ever" • "Doonkleberry Imperative" • "Meapless in Seattle" • "Delivery of Destiny" • "Buford Confidential" • "The Mom Attractor" • "Cranius Maximus" • "Agent Doof" • "Minor Monogram" • "What a Croc!" • "Sleepwalk Surprise" • "Sci-Fi Pie Fly" • "Sipping with the Enemy" • "Tri-State Treasure: Boot of Secrets" • "Doofapus" • "Norm Unleashed" • "Where's Perry?" • "Ferb TV" • "When Worlds Collide" • "What'd I Miss?" • "Road to Danville" • "This is Your Backstory" • "Blackout!"
Season Four: "For Your Ice Only " • "Happy New Year!" • "Fly On the Wall" • "Bully Bust" • "My Sweet Ride" • "Der Kinderlumper" • "Sidetracked" • "Primal Perry" • "Mind Share" • "Backyard Hodge Podge" • "Bee Day" • "Bee Story" • "Great Balls of Water" • "Where's Pinky?" • "Phineas and Ferb Musical Cliptastic Countdown Hosted by Kelly Osbourne" • "Knot My Problem" • "Just Desserts" • "La Candace-Cabra" • "Happy Birthday, Isabella" • "Love at First Byte" • "One Good Turn" • "Mission Marvel" • "Thanks But No Thanks" • "Troy Story" • "Druselsteinoween" • "Terrifying Tri-State Trilogy of Terror" • "Face Your Fear" • "Cheers for Fears" • "Steampunx" • "Just Our Luck" • "Return Policy" • "Live and Let Drive" • "Phineas and Ferb Save Summer" • "Father's Day" • "Imperfect Storm" • "The Return of the Rogue Rabbit" • "It's No Picnic" • "The Klimpaloon Ultimatum" • "Operation Crumb Cake" • "Mandace" • "Phineas and Ferb: Star Wars" • "Lost in Danville" • "The Inator Method" • "Night of the Living Pharmacists" • "Tales from the Resistance: Back to the 2nd Dimension" • "Doof 101" • "Act Your Age" • "Last Day of Summer" • "O.W.C.A. Files"
v - e - d
Songs
Jing-A-Ling-A-Ling • I'm Alive • Swimming Hole • Our Homespun Melody • Carried Away
Community content is available under
CC-BY-SA
unless otherwise noted.