The Ninjalinos are the followers of Night Ninja and the antagonists (sometimes anti-heroes) from the Disney Junior show PJ Masks. They are the ones who do the majority of their leader's dirty work and follow him without question.
They also serve as the tertiary villain sidekicks.
Background
Personality
The Ninjalinos are very obedient toward Night Ninja's orders. They don't speak English, they mumble, sing, or laugh. They'll also follow in Night Ninja's emotions such like the time he nearly cried in the episode "Owlette's Two Wrongs" because his statue was ruined by Owlette. In the episode "Owlette and the Owletteenies", they finally got tired of Night Ninja's constant demands and criticism, and then they decided to join Owlette. For that episode, they were deemed her "Owletteenies". They eventually became disobedient toward her and then they went back to Night Ninja.
Physical appearance
The Ninjalinos all wear fully-covered ninja costumes, similar to Night Ninja's. However, their outfits are a dark purple color as opposed to Night Ninja's navy blue and lack a lower jaw pattern. They all have purple eyes and they're smaller than Night Ninja, which it may indicate that they're younger.
Gallery
v - e -

d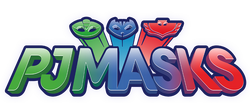 Shorts
"

Super Cat Speed

" • "

Super Gekko Muscles

"