Ono is the tetragonist of the Disney Junior series The Lion Guard. He is a small egret and one of Kion's friends and a member of the Lion Guard. His position on the team is the keenest of sight.
When Ono becomes vision-impaired after rescuing Bunga from falling to his demise, he gives his position to Anga who later joins the Lion Guard while he becomes the smartest of the team since the episode "Battle for the Pride Lands".
Background
Personality
Ono is described as an intellectual and brainy egret. He never hesitates to take to the air and seek out animals in help, and will sometimes act even before Kion asks him to. Ono is loyal to Kion and rarely questions his leader. Despite his sharp social skills and optimism, Ono is exceptionally blunt and able to lay out his feelings without any sugar-coating. He is by far the most down-to-earth member of the Lion Guard, always thinking things through before jumping in. Perhaps this is in part because of his keen eye and ability to step back and assess before taking action. His intellect is sharp, and he has the cleverness and patience to act on it. Ono is brave and has a knack for following the rules. His principles are clear in his willingness to fight with his full heart for the Circle of Life, and he is a valued member of the Lion Guard for his intelligence and ability to see things from afar.
Ono is quite well-informed in regards to the animals of the Serengeti, and he often states facts out loud for the benefit of his friends. He is very respectful to royalty and is noted to be punctual. Ono isn't afraid to show his annoyance to other animals and is also very reserved. Ono's value to the Lion Guard doesn't get to his ego, but it does make him a workaholic, as revealed when he tries to continue flying after he's temporarily hurt his eye.
Physical appearance
Ono is a narrowly built egret with a very skinny pair of black legs that are striped with orange, which lead to a pair of orange claws. The end of each claw also has a black spot. His upper body is compact, with pure white feathers across the main part of his body. Some pale orange and yellow feathers reach into the end of his wings and form a band around his neck.
In "Battle for the Pride Lands", as a teenager, Ono has grown taller.
Abilities
High-Level Intellect/Skilled Leader: Ono is the most intelligent member in the entire Lion Guard; as he was able to find ways to make Bunga smell good, knew that Kion was wrong about being unable to move the bees to another location, and many about other animals abilities or behaviors. Although he is proven to not have enough intelligence for good strategy compare to Kion. Ono was also able to help out the Lion Guard, when Kion was (temporarily) was separated to guide them out of a forest when they were lost, but unlike Kion; he doesn't know much of the geography of the Pride Lands.
Eidetic Memory: Ono has a photographic memory; as he can memorize important information like specific details of paintings on cave walls with incredible accuracy.
Skilled Combatant: As a member of the Lion Guard, Ono is a capable combatant; as he was able to defeat Mzingo easily by doing a quick dive attack. He even pecked Mwoga on the head repeatedly to keep him away from Fuli.
Flight: As an egret, Ono is able to fly at very high altitudes.
Animal Speed: Ono is the fourth fastest member in the entire Lion Guard; due to him being a flyer. Ono is surpassed only by Fuli, Kion, Makucha, and Anga respectively in terms of physical speed.
Animal Eyesight: Ono has the second best eyesight in the entire Lion Guard; as he is able to see at far distances. In "Too Many Termites", he can see through the smallest crack.
Animal Stamina: As an egret, Ono has the third highest stamina in the entire Lion Guard; as proven by Ono who was doing his very best to stay on top of Fuli in the races, as he was using full speed for such a young bird he did many times in the races, but he was proven to be quite exhausted.
Animal Agility: Ono has amazing agility, as he is able to make quick turns.
Ono Spin: Ono originally wanted to learn this special skill of from his biggest hero of the all birds, named Hadithi who made up this skill to make others impression of other animals. Though he wanted to learn this skill more correctly but turns out he made this skill correctly against Janja and his clan.
Weaknesses
Blindness: As of "Battle for the Pride Lands", Ono has become (partially) blind after his eyes were exposed to volcanic vog; as a result his vision has become extremely blur, as Ono is no longer the keenest of sight in the entire Lion Guard, as that position was given to Anga; as a result of him (partially) losing his eyesight.
Limited Altitude: Ono's species (egrets) are not adapted to flying higher than the clouds; unlike vultures and eagles respectively.
Relationships
Friends
Anga liked Ono as soon as she met him. They sing Height and Sight, while on their way to Urembo River to seek out Hadithi for help. Anga later shows concern for Ono when he loses his eyesight after the final battle against Scar. Ono is later happy to see his big eagle friend replace him as the keenest of sight in Kion's Lion Guard. They develop a closer bond as they journey through the Tree of Life and would live together permanently once they became part of the Night Pride.
Ono is one of Kion's best friends. Kion shows concern for him when his eye is hurt in Eye of the Beholder. He also shows confidence in his egret friend to lead the Pridelander birds against Mzingo's Parliament in Fire from the Sky. After Kion uses the Roar of the Elders on Baliyo, Ono comforts and assures Kion that he would find another way for his scar to be healed if they were not welcomed into the Tree of Life. Kion then requests to Rani for Ono to be healed even if he cannot.
Fuli and Ono are close friends. Ono asks Fuli if she wants to hunt with him, and at first she is happy, but turns out to be unhappy when they are hunting for bugs. However, Fuli forgives him and allows him to hug her. Fuli later comforts Ono when he asks if he will be healed at the Tree of Life besides Kion and assures Ono that he will be healed too.
Bunga and Ono are shown to have a close friendship despite Bunga's usual annoyance, the two do care for each other.
Beshte and Ono are shown to have a close relationship with Ono always standing on Beshte's head or back.
Jasiri and Ono are good friends. When Ono first met Jasiri, he didn't like that Kion was hanging out with a hyena. However, Kion tells him good she was fighting Janja's clan and helped him out, causing the two to become allies. In "Rescue in the Outlands," Ono helps save Jasiri from Janja's Clan.
Ono was excited to meet Hadithi and claims that he is his biggest fan. Fortunately, Hadihti has an exceptional liking to Ono and eventually feels guilty about telling Ono lies about his heroism. Ono later seeks Hadtihi's help to stop Mzingo's Parliament from setting lots of Pride Lands locations on fire. Hadithi says that Ono can lead the Pridelander birds when he is temporarily injured at Maumivu Thorn Patch.
Mzingo and Ono used to be bitter enemies and Mzingo has attacked Ono several times throughout the series because he used to disrespect the Circle of Life. However, when Mzingo reforms, he and the other vultures agree to help Kion, the hyenas, and their friends fight the Outsiders. Mzingo even openly compliments Ono with his keen insight. Ono is presumably on good terms with the vulture.
Ono watches over the little hamerkop when she hatches. When Mpishi and Mwoga kidnap her he helps Kulinda save her from them. After Ona is rescued, she does the hamerkop dance with her mother Kulinda and her surrogate father, Ono. A few years later, when Ono and his friends return to the Pride Lands, Ono does the hamerkop dance with Ona and Kulinda again for the final time before he would live at the Tree of Life as part of the Night Pride.
Acquaintances
Ono and Janja used to be arch enemies. Janja tried to eat an egg before it hatched, but when Kion, Fuli, Beshte, and Bunga save the egg, when it hatches it turns out to be Ono. Ono has had to fight Janja and his hyenas numerous times. However, when Scar betrays them, they work together to defeat Scar. Ono no longer minds Janja from this point forward.
Ono and Makuu used to be enemies because Makuu previously disrespected the Circle of Life and the Pride Lands. Ono still doesn't fully trust Makuu even after he reforms because he was picking on the Pride Landers when he was asked to train them to defend themselves against the Outlanders. Despite this, they still work together to defeat the spirit of Scar.
Ono and Thurston are on good terms. Ono has saved him from Janja's Clan many times before. In "Eye of the Beholder" Ono gets the zebra to move when the hyenas were coming after them.
Enemies
Ono knew that Zira was bad when Rafiki explains to him, Fuli, Beshte, and Bunga about her and the Outsiders' loyalty to Scar. He then helps his friends rescue Kion from Zira's trap. When Jasiri tells Kion and his guard that Zira and the other Outsiders have returned, they leave the Tree of Life, so that they can fight her. However, when they arrive in the Outlands, Kovu tells them that Zira is deceased, which is clearly true as seen in The Lion King II: Simba's Pride.
Kiburi attempted to attack Ono when he says he accidentally wakes Makuu's entire float of crocodiles up during the dry season. He helps Kion foil an attempt to kill Simba. Once Kiburi joins up with Scar, however, Kiburi and his float have tried to kill him many times. They even help the rest of the Army of Scar (with the exception of Janja's Clan) trap him and his friends, so that they can set Pride Rock on fire.
Ono hates Reirei  At first Ono didn't trust her son Dogo. He soon found out that more jackals have came into the Pridelands. At Kupatana the jackals have almost destroyed the celebration but the Lion Guard stopped them.
As a member of the Lion Guard, Ono views Scar as an enemy.
Ono and Makucha are both enemies who hate each other greatly. When they both meet, they quickly engage into battle with Makucha refusing to let Ono and the Guard pass at all unless he is defeated and refuses to listen to his orders otherwise. 
He has almost hurt and disrespected Ono as seen when he nearly bites him and states that when he fights the guard, he is up against four and a half instead of five.
Ono never liked Mpishi as when he first met her, as she invaded the Pride Lands and attempted to eat a hyrax there. She later kidnaps Ona, but this time, with the help of Mwoga. They nearly succeed in eating her until Ono and Kulinda work together to defeat her, upon which he demands Mpishi to leave. Mpishi has not tried to steal another animal from the Pride Lands ever since as she believes no food is "worth the aggravation", and hasn't dealt with the egret since and looks like she won't any time soon.
Kenge is the first monitor lizard Ono had seen and the one he hates the most after he bit him and the rest of the guard and also tried to steal the elephant's melons, but eventually recovered from his attack and watched him get blasted back home. 
Kenge tried to harm Ono again after he and the rest of Army of Scar trapped the egret and his friends but once again was blasted away by Kion.
Appearances
Ono, along with Bunga, appears in The Lion Guard's spin-off short series It's UnBungalievable, which involves him and Bunga choosing two animals and deciding which one is better at something.
Trivia
His specific species is cattle egret (Bubulculus ibis), which is one of the birds with the largest year-round range.
Ono's most common catchphrase "Hapana!" means "Oh no!" in Swahili.
Ono is the only member of Guard who has never sung a solo song.
His primary form of attack is pecking.
It is revealed that Ono has chiroptophobia, which is the fear of bats.
In the beginning of season three, Ono's keen eyesight becomes impaired from an injury.
It is revealed in a flashback in the episode "The Lake of Reflection" that Kion, Bunga, Beshte, and Fuli saved Ono from Janja and his clan shortly before he hatched from his egg while Anga observes from the air, which reveals that he is the youngest member of Kion's Lion Guard.
Despite being the youngest member, ironically, Ono is voiced by the oldest member of the main cast. In fact, of all the male members, he is the only member whose voice actor was not born in the 21st century.
Gallery
v - e - d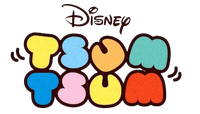 Disney
Mickey & Friends: Mickey • Minnie • Donald • Daisy • Goofy • Pluto • Chip and Dale • Oswald • Ortensia • Duffy • ShellieMay • Gelatoni • StellaLou • CookieAnn • Huey, Dewey, and Louie • José Carioca • Panchito Pistoles • Clarabelle Cow • Horace Horsecollar • Max Goof • Clarice • Pete • Scrooge McDuck • Ludwig Von Drake • Dr. Frankenollie • Julius

Pooh and Pals: Pooh • Tigger • Piglet • Eeyore • Rabbit • Owl • Roo • Kanga • Gopher • Christopher Robin • Lumpy
Lilo & Stitch: Stitch • Lilo • Scrump • Pleakley • Jumba • Angel • Leroy • Dr. Hämsterviel • Ugly Duckling • Sparky • 627 • Gigi • Babyfier • Yang • Slushy • Shortstuff • 625 • Amnesio • Dupe • Sample • Clip • Tank • Yin • Hunkahunka • Plasmoid
Silly Symphonies: Donald Duck • Big Bad Wolf • Practical Pig • Fiddler Pig • Fifer Pig • Ugly Duckling
Snow White and the Seven Dwarfs: Snow White • Evil Queen • Doc • Grumpy • Happy • Bashful • Sneezy • Sleepy • Dopey
Pinocchio: Pinocchio • Jiminy Cricket • Figaro • Cleo • Geppetto • Blue Fairy • Honest John and Gideon • Lampwick • Monstro
Fantasia: Mickey • Yen Sid • Chernabog • Hyacinth Hippo • Ben Ali Gator
Dumbo: Dumbo
Bambi: Bambi • Thumper • Miss Bunny • Friend Owl • The Great Prince of the Forest
The Three Caballeros: Gauchito • Burrito
The Adventures of Ichabod and Mr. Toad: Mr. Toad
Cinderella: Cinderella • Jaq and Gus • Prince Charming • Fairy Godmother • Lady Tremaine • Lucifer • Suzy • Perla • Bruno
Alice in Wonderland: Alice • Mad Hatter • March Hare • Dormouse • White Rabbit • Cheshire Cat • Tweedle Dum and Tweedle Dee • Queen of Hearts • King of Hearts • Caterpillar • Dinah • Oysters
Peter Pan: Peter Pan • Tinker Bell • Wendy Darling • John Darling • Michael Darling • Captain Hook • Mr Smee • Nana • Tick Tock • Tiger Lily
Lady and the Tramp: Lady • Tramp • Si and Am • Jock • Trusty • Peg
Sleeping Beauty: Aurora • Phillip • Maleficent • Flora • Fauna • Merryweather • Diablo • Samson • King Stefan • Goon • Owl • Rabbit
Mary Poppins: Mary Poppins • Bert • Penguin Waiter • Carousel Horse
One Hundred and One Dalmatians: Cruella De Vil • Lucky • Patch • Rolly
The Jungle Book: Mowgli • Baloo • Bagheera • Shere Khan • Kaa • King Louie • Hathi, Jr. • Raksha
Pete's Dragon: Elliott
The Fox and the Hound: Tod • Copper
The Aristocats: Marie • Berlioz • Toulouse • Duchess • Thomas O'Malley
The Rescuers: Bernard • Bianca
Oliver & Company: Oliver • Dodger • Tito • Rita • Francis • Einstein
The Little Mermaid: Ariel • Flounder • Sebastian • Eric • Ursula • Triton • Max • Scuttle
Beauty and the Beast: Belle • Beast • Lumiere • Cogsworth • Mrs. Potts • Chip • Maurice • Philippe • Gaston • LeFou
Aladdin: Aladdin • Abu • Genie • Jasmine • Jafar • Sultan • Iago • Rajah
The Nightmare Before Christmas: Jack Skellington • Sally • Zero • Lock, Shock, and Barrel • Oogie Boogie • Dr. Finkelstein • Mayor of Halloween Town • Santa Claus
The Lion King: Simba • Nala • Timon • Pumbaa • Zazu • Rafiki • Scar • Ed
Pocahontas: Pocahontas • John Smith • Meeko • Flit • Percy
Hercules: Hercules • Megara • Hades
Mulan: Mulan • Li Shang • Mushu • Fa Zhou • Khan
The Emperor's New Groove: Kuzco • Yzma • Kronk
Mickey, Donald, Goofy: The Three Musketeers: Mickey Mouse • Minnie Mouse • Donald Duck • Goofy
Chicken Little: Chicken Little
The Princess and the Frog: Dr. Facilier
Tangled: Rapunzel • Flynn Rider • Pascal • Maximus • Mother Gothel • Queen Arianna • King Frederic • Cassandra • Fidella • Pub Thug
Wreck-It Ralph: Wreck-It Ralph • Fix-It Felix Jr.
Frozen: Anna • Elsa • Olaf • Kristoff • Sven • Hans • Snowgies • Bruni
Big Hero 6: Hiro • Baymax • Fred • Wasabi • Honey Lemon • Go Go Tomago • Tadashi Hamada • Yokai • Mochi
Zootopia: Judy Hopps • Nick Wilde • Mayor Lionheart • Flash • Yax • Gazelle • Chief Bogo • Clawhauser • Finnick • Mr. Big • Bellwether • Jerry Jumbeaux Jr.
Moana: Moana • Maui • Pua • Heihei • Tamatoa • Kakamora
Chip 'n Dale Rescue Rangers: Chip • Dale • Gadget • Monterey Jack
Phineas and Ferb: Perry
The Lion Guard: Kion • Ono • Bunga • Beshte • Fuli
DuckTales (2017): Scrooge McDuck • Huey, Dewey, and Louie • Webby Vanderquack
Kingdom Hearts: Sora • Riku • Kairi • Aqua • Xemnas • Ansem, Seeker of Darkness • Ventus • Terra • Chirithy • Lea • Young Xehanort
UniBEARsity: Mocha • Pudding • Whip • Puffy • Mont • Blanc • Souffle • Blue Rose • Charmant • Portiron • Rogue Rose • Fauve • Lucien • Horloge • La Mer • Ma Puce
Sofia the First: Sofia • Minimus • Skye
Elena of Avalor: Elena
Enchanted: Giselle
Disney Fairies: Periwinkle • Rosetta • Silvermist
The Sword in the Stone: Wart • Merlin
Community content is available under
CC-BY-SA
unless otherwise noted.