Oswald Granger is the secondary antagonist of the 2009 musical film Hannah Montana: The Movie. He is a sneaky undercover journalist for celebrity magazine BonChic.
His plan is to uncover Miley Stewart's double-life (including her alter-ego as Hannah Montana) to the whole world. He is played by Peter Gunn.
Role in the movie
Oswald is first presented as a sneaky journalist, who first becomes suspicious of Hannah Montana's secret. When Miley Stewart heads to her best friend Lilly's birthday party as Hannah, Oswald follow's her limo.
When Lilly gets mad that Miley unintentionally stole attention from her, she accidentally mentions to Oswald that Miley is from a town called Crowley Corners.
When Miley is taken back to her home town, she realizes her home town is currently in an argument with a land developer named Mr. Bradley, including her grandmother. She agrees that "Hannah" will be there to hold a concert.
Acting on Lilly's tip, Oswald finds himself at Crowley Corners. Lilly shows up at Crowley Corners dressed as Hannah, backed up with her band and crew. Oswald, believing Lilly to be Hannah snaps a picture.
They realize they led Oswald to them and Miley must now find a way to be in two places at once.
At the concert, Miley, who throughout the movie was getting perspective on what matters to her, decides she no longer can live a lie, especially in her home town. During the concert, she takes off her wig.
The towns people promise to keep the secret. Oswald takes the picture and is chased down by Miley, her friends and father until he is cornered.
Oswald pulls out his cell phone and threatens to send the photos to BioChic's editor, but is reasoned with by his daughters, who are Hannah Montana fans not to go through with it. As a result Oswald quits his job.
v - e - d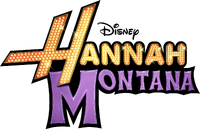 Episodes
Season One: "Lilly, Do You Want to Know a Secret?" • "Miley Get Your Gum" • "She's a Super Sneak" • "I Can't Make You Love Hannah if You Don't" • "It's My Party, and I'll Lie if I Want To" • "Grandmas Don't Let Your Babies Grow Up to Play Favorites" • "It's a Mannequin's World" • "Mascot Love" • "Ooh, Ooh, Itchy Woman" • "O Say, Can You Remember the Words" • "Oops! I Meddled Again!" • "On the Road Again?" • "You're So Vain, You Probably Think This Zit is About You" • "New Kid in School" • "More Than a Zombie to Me" • "Good Golly, Miss Dolly" • "Torn Between Two Hannahs"• "People Who Use People" • "Money for Nothing, Guilt for Free" • "Debt it Be" • "My Boyfriend's Jackson and There's Gonna Be Trouble" • "We Are Family, Now Get Me Some Water!" • "Schooly Bully" • "The Idol Side of Me" • "Smells Like Teen Sellout" • Bad Moose Rising"
Season Two: "Me and Rico Down by the Schoolyard" • "Cuffs Will Keep Us Together" • "You Are So Sue-able to Me" • "Get Down, Study-udy-udy" • "I Am Hannah, Hear Me Croak" • "You Gotta Not Fight for Your Right to Party" • "My Best Friend's Boyfriend" • "Take This Job and Love It" • "Achy Jakey Heart" • "Sleepwalk This Way" • "When You Wish You Were the Star" • "I Want You to Want Me... to Go to Florida" • "Everybody Was Best-Friend Fighting" • "Song Sung Bad" • "Me and Mr. Jonas and Mr. Jonas and Mr. Jonas" • "Don't Stop 'Til You Get the Phone" • "That's What Friends Are For?" • "Lilly's Mom Has Got it Goin' On" • "I Will Always Loathe You" • "Bye Bye Ball" • "(We're So Sorry) Uncle Earl" • "The Way We Almost Weren't" • "You Didn't Say it Was Your Birthday" • "Hannah in the Streets with Diamonds" • "Yet Another Side of Me" • "The Test of My Love" • "Joannie B. Goode" • "We're All on This Date Together"
Season Three: "He Ain't a Hottie, He's My Brother" • "Ready, Set, Don't Drive" • "Don't Go Breaking My Tooth" • "You Never Give Me My Money" • "Killing Me Softly with His Height" • "Would I Lie to You, Lilly?" • "You Gotta Lose That Job" • "Welcome to the Bungle" • "Papa's Got a Brand New Friend" • "Cheat It" • "Knock Knock Knockin' on Jackson's Head" • "You Give Lunch a Bad Name" • "What I Don't Like About You" • "Promma Mia" • "Once, Twice, Three Times Afraidy" • "Jake... Another Little Piece of My Heart" • "Miley Hurt the Feelings of the Radio Star" • "He Could Be the One" • "Super(stitious) Girl" • "I Honestly Love You (No, Not You)" • "For (Give) a Little Bit" • "B-B-B-Bad to the Chrome" • "Uptight (Oliver's Alright)" • "Judge Me Tender" • "Can't Get Home to You Girl" • "Come Fail Away" • "Got to Get Her Out of My House" • "The Wheel Near My Bed (Keeps on Turnin')" • "Miley Says Goodbye?"
Season Four: "Sweet Home Hannah Montana" • "Hannah Montana to the Principal's Office" • "California Screamin'" • "De-Do-Do-Do, Da-Don't-Don't, Don't, Tell My Secret" • "It's the End of the Jake as We Know It" • "Been Here All Along" • "Love That Lets Go" • "Hannah's Gonna Get This" • "I'll Always Remember You" • "Can You See the Real Me?" • "Kiss it All Goodbye" • "I Am Mamaw, Hear Me Roar!" • "Wherever I Go"
Community content is available under
CC-BY-SA
unless otherwise noted.