The Pack Rats are a trio of burglars who operate in the Hundred Acre Wood. The three pack rats have the bad habit of taking whatever they want from people when they aren't looking, although they do pay for what they take in some fashion, usually by leaving walnuts in place of the stuff they've robbed.
Biography
The Pack Rats are first seen in the episode, "Nothing But the Tooth", in which they steal a tooth which Pooh thinks it's his sweet tooth, and Pooh tries to take it back as he believes he won't be able to eat honey anymore without it.
The rats would later play a major role in the episode "The Rats Who Came to Dinner", in which Pooh agrees to let them stay in his house during a flood, as the rats' shelter had been destroyed by the water. In this episode, Pooh learns that the rats do not think of themselves as thieves (and are in fact shocked by this idea) as they always trade walnuts for what they take. Pooh, on his turn, explains to the Pack Rats the concept of friendship and how friends should respect the others' property and not take things without asking first. At the end of the episode, the Pack Rats actually manage to save all Pooh and his friends' possessions from the flood, and a party is held in their homage.
The rats make their next and latest appearance in the episode "Oh, Bottle" where they try to steal a bottle in hopes of finding a treasure shown on a map, which is actually a message in order for Pooh and friends to rescue Christopher Robin. They succeed in stealing the bottle, but it accidentally breaks. The rats can't understand what the map says and gives it back to Pooh, who sadly states that without the bottle they can never use it to rescue Christopher Robin. Feeling sorry for Pooh and friends, the rats give them a new bottle from a collection of bottles they've been saving. They are last seeing bidding Pooh and the gang farewell as they head down river to find Christopher Robin.
Trivia
In real life, the pack rat (Neotoma cinerea) is a rodent species native to North America which is indeed famous for its habit of collecting seemingly random stuff, including taking small items (spoons, watches, coins, jewels, etc...) from campers or travelers during the night and replacing them with another, usually more ordinary object such as a stick or a walnut. This so-called trading habit has been observed in other rodent species as well. Pack rats are also well known for building intricate nests with the things they collect, sometimes using small caves, burrows or hollow cactus (or even abandoned human constructions) to house their middens.
Gallery
v - e - d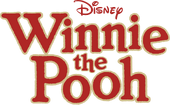 Songs
Movie Songs
Winnie the Pooh and the Honey Tree: "Winnie the Pooh" • "Up, Down, Touch the Ground" • "Rumbly in My Tumbly" • "Little Black Rain Cloud" • "Mind Over Matter"
Winnie the Pooh and the Blustery Day: "A Rather Blustery Day" • "The Wonderful Thing About Tiggers" • "Heffalumps and Woozles" • "Rain, Rain, Rain Came Down, Down, Down" • "Hip-Hip-Hooray!"
Boo to You Too! Winnie the Pooh: "I Am Not Afraid" • "I Wanna Scare Myself"
Pooh's Grand Adventure: The Search for Christopher Robin: "Forever & Ever" • "Adventure is a Wonderful Thing" • "If It Says So" • "Wherever You Are" • "Everything is Right"
A Winnie the Pooh Thanksgiving: "Hooray, Hooray!" • "Berrily We Roll Along" • "Our Thanksgiving Day" •
Winnie the Pooh: Seasons of Giving: "Seasons of Giving"
The Many Songs of Winnie the Pooh: "It Really Was a Woozle, Yes it Was"
Sing a Song with Pooh Bear: "Kanga Roo Hop" • "Harvest What You Grow" • "My Song"
Winnie the Pooh: A Valentine for You: "Girls are Like Boys" • "When the Love Bug Bites" • "Places in the Heart"
Winnie the Pooh: A Very Merry Pooh Year: "Jingle Bells" • "Snow Snows" • "Happy Pooh Year" • "Hunny, No Not For Me" • "Auld Lang Syne"
The Tigger Movie: "Someone Like Me" • "Whoop-de-Dooper Bounce" • "Lull-a-Bee" • "Round My Family Tree" • "How to Be a Tigger" • "Your Heart Will Lead You Home"
Piglet's Big Movie: "If I Wasn't So Small" • "A Mother's Intuition" • "With a Few Good Friends" • "Sing-Ho (For the Life of a Bear)" • "The More It Snows (Tiddely-Pom)" • "The More I Look Inside" • "Comforting to Know"
Springtime With Roo: "We're Huntin' Eggs Today" • "Sniffley Sniff" • "Easter Day With You" • "The Way It Must Be Done"
Pooh's Heffalump Movie: "Little Mr. Roo" • "The Horribly Hazardous Heffalumps" • "The Name Game" • "Shoulder to Shoulder" • "In the Name of the Hundred Acre Wood/What Do You Do?"
Pooh's Heffalump Halloween Movie: "Trick 'R Treating With Our Friends" • "Brave Together"
Winnie the Pooh: "The Tummy Song" • "A Very Important Thing to Do" • "The Winner Song" • "The Backson Song" • "It's Gonna Be Great" • "Everything is Honey" • "Pooh's Finale"
Christopher Robin: "Goodbye, Farewell" • "Busy Doing Nothing" • "Christopher Robin"
Television Songs
Welcome to Pooh Corner: "Welcome to Pooh Corner Theme Song" • "Try a Little Something New" • "The Right Side" • "Yes, I Can" • "You're the Only You" • "I Hum to Myself" • "Please and Thank You" • "Responsible Persons" • "You're the One and Only One" • "Welcome to Pooh Corner Ending Theme"
The New Adventures of Winnie the Pooh: "Pooh Bear" • "'Cause It's Make Believe" • "The Floating Song" • "Nothing's Too Good for a Friend" • "Under the Bed" • "I Don't Have A Name" • "King of the Beasties" • "The End" • "Pirates is What We'll Be" • "Tigger the Private Ear is Here"
The Book of Pooh: "Everyone Knows He's Winnie the Pooh" • "Goodbye for Now" • "Your Best Wishes" • "On the Double" • "Who is Me" • "Think, Think, Think" • "What Piglets Are" • "I Watch for Signs" • "We're Making a Cake" • "If I Could Be Big" • "Isn't That Funny?" • "Everyone Wants a Valentine" • "That's What We Do" • "Keep it Simple" • "Have You Got a Book For Me?" • "Give It a Try" • "On Your Way Back Home" • "The Birdbird Song" • "Nightmare Wranglers" • "Carry On" • "What's Your Name, River" • "Where Do Words Go?" • "Under a Spelling Bee's Spell" • "Adventure" • "Mental Altitude" • "I Want to Know Everything Now" • "Happy Tailiversary" • "Get Growin'" • "Tigger's Lullaby" • "Perfect Party" • "If We Were Talkin'" • "Someone New to Meet" • "My Hero" • "Broken Friendships" • "Do the Roo" • "Call Me Buck-a-Roo" • "At Chez Piglet" • "Nothing Ever Happens" • "Too Much Honey" • "Lost in a Book"
My Friends Tigger and Pooh: "A Few Simple Rules" • "Bouncin'" • "The Grass is Greenier" • "The Password Song" • "Underneath the Same Sky" • "One Big Happy Family" • "Think, Think, Think" • "The Question Song" • "Floating in a Cloud" • "Different Can Be Good" • "The Little Things You Do" • "There's a Party" • "No More Fun In the Snow" • "Butterflies" • "What Makes a Pony a Pony" • "When We Work Together" • "Christmas Comes Tomorrow" • "Time to Go (On a Trek Through the Snow)" • "Snowman Song"
Miscellaneous: "Luv-a-bye" • "Playtime Song" • "Learning Song" • "Friendship Song" • "Snug as a Bear Can Be" • "The Scrapbook Song"