Paul De Meo
 (born
June 4
,
1953
, died
February 26
,
2018
) was an American screenwriter and producer for film, television, and video games. He frequently worked with Danny Bilson. Together, they wrote the video game 
James Bond 007: Everything or Nothing
, the television series 
Viper
, the television series
The Sentinel
, and both the television and comic book series of 
The Flash
.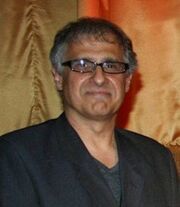 For Disney, he wrote The Rocketeer.