Wet & Wild Pirate Night
was a nighttime castle stage show at
Tokyo Disneyland
for their summer event, in conjunction with the release of the film
Pirates of the Caribbean: At World's End
. Four years later, the show returned as
"Wet & Wild Pirates Night" We're Back!
(Japanese: ウェット&ワイルド・パイレーツナイト"We're Back!"), in conjunction with the release of the film
Pirates of the Caribbean: On Stranger Tides
.
Six years later, the summer show has been moved to Tokyo DisneySea, named as Pirates Summer Battle "Get Wet!", a daytime harbor show for their summer event since 2017, in conjunction with the release of the film Pirates of the Caribbean: Dead Men Tell No Tales.
Show Summary
Tokyo Disneyland version
In 2007 and 2011, Jack Sparrow makes his live debut at the Park in a fiery and wet nighttime program this summer! The captain has his hands full with some lady friends followed by some of Davy Jones' gang. They turn up the heat with a spectacular display of pyrotechnics.
Tokyo DisneySea version
In this daytime show since 2017, a crew of pirates led by Captain Barbossa takes over Porto Paradiso in Mediterranean Harbor. The story begins as a lighthouse rises from the harbor. Captain Barbossa appears aboard a pirate ship as other pirates prowl the harbor shores.
In an attempt to recruit members for his crew, Captain Barbossa puts the Guests through pirate training with rhythmical music and lots of splashing water. Just as the Guests and the pirates form a bond, Captain Jack Sparrow makes an appearance. Jack Sparrow, the longtime rival of Captain Barbossa, proposes to set aside their past issues. He invites the Guests and the pirates to celebrate together as tons of water shoot out over them. But in an unexpected turn, Jack Sparrow transforms the celebration into a fierce battle between him and Captain Barbossa.
References
v - e - d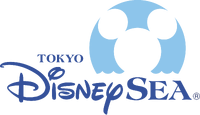 Current Entertainment
Disney Light the Night
Community content is available under
CC-BY-SA
unless otherwise noted.