"Princess Butterfly" is the nineteenth episode of the Disney Junior animated series, Sofia the First. It premiered on October 11, 2013.
Plot
The princes and princesses are excited for the All Hallows Eve Costume Ball, especially Princess Amber, who's determined to win the Costume Contest for the third year in a row. But the Fairies have changed the rules to the contest: The students have to make their own costumes by themselves. Princess Sofia is excited to get started, but the other princesses are dismayed, especially Amber, who's never done any sewing in her life.
At home, Amber tries to make her costume, but she can't even get the thread into the needle. Sofia comes by and offers to show her big sister how to sew her costume as she threads the needle. Amber declines Sofia's offer and claiming she's doing fine, tries to start sewing once Sofia leaves, but she winds up pricking her finger. Sometime later, just as Amber is about to give up after struggling with a length of cloth around herself, she hears Queen Miranda compliment Sofia on her costume. Amber goes to Sofia's bedroom and sees that Sofia has made a beautiful silver swan dress. Knowing that Sofia is sure to win the costume contest this year, Amber is disappointed but then comes up with the idea to go to Cedric for a spell that would give her a magnificent costume. At first, Cedric disapproves of the idea of using magic to win, but he gives her some magic powder to sprinkle over herself, a spell word to activate it, and instructions to do so just before her entrance at the ball. He assures her this will give her a great costume, but it turns out to be another plot to get Sofia's amulet.
At the costume ball, Sofia gains a lot of attention when everybody sees her beautiful swan costume. Everybody is sure that she will win the contest. Having made the excuse that she will change clothes at the school, Amber uses her spell to turn her gown into a realistic butterfly costume, and she wins the costume contest. But there's one big problem: when she gets home, she can't remove the costume as it turns out that Amber is now an actual human butterfly! She goes to Cedric to help undo the spell, who claims he doesn't know "what went wrong" and decides to use a potion to undo it. But he tells her he needs a large, purple gem as an ingredient, then 'realizes' that the one from Sofia's amulet would be perfect. Amber doesn't want to take Sofia's amulet, and she decides to go to the fairies instead, but Cedric points out that if she does, she must tell them that she cheated by using magic to make her costume. Hoping she can just borrow it, Amber asks if she would get the jewel back afterward, but Cedric says it would be an ingredient that would be used up in the spell. Not wanting to face the music or give up her new trophy, Amber reluctantly decides that she has to get Sofia's amulet. After she leaves, Cedric crows that he'll soon have the Amulet of Avalor and with it the power to take over the kingdom, but just in case, he orders Wormwood to keep an eye on Amber and make sure she follows through.
The next day, Amber decides to trick Sofia into taking off her amulet. She comes up with the story that it would be fun to "dress up for school" together, drops by Sofia's room, and offers to let her little sister wear her pixie costume from last year. Amber says that Sofia would have to take the amulet off to put the costume on. But as she tries to remove the amulet, James reminds his sisters that it's time to leave for school which means that Sofia doesn't have time to change clothes. At school, everybody is wondering why Amber is wearing her "costume" to school, and Amber claims that she loves All Hallows Eve so much that she's decided to celebrate a little longer. Flora luckily accepts this explanation but expects Amber to wear her regular gown tomorrow.
During gym class, Amber asks Sofia to demonstrate going upside-down on the uneven bars. As Sofia is on the bars, Amber tries to remove her amulet but Sofia gets down quickly now suspicious that Amber's up to something. Outside, Amber throws her drink at Sofia's gown from behind and tries to take the amulet but Sofia now knows that her big sister is definitely up to something since she never trips and never spills anything. Amber's cover is blown when her butterfly wings send her flying, and she winds up telling Sofia that she used magic to make her costume, that the spell went wrong, and Cedric said that he needs the amulet to undo it. Sofia decides to give Amber her amulet to get back to normal and takes it off, but Amber then changes her mind and refuses to take it because she admits it was wrong to cheat and it's not fair for Sofia to give up something she loves because Amber made a terrible mistake. However, Wormwood sees where this is all going and snatches the Amulet instead. Amber flies after him while Sofia gets Minimus from the stables, and they chase Wormwood around and into the school, getting the attention of their classmates. Amber directs Sophia to go around in the other direction so they can surprise and corner him. When the sisters meet up in the ballroom Sofia's sudden appearance in front of Wormwood startles him into dropping the amulet, which Amber catches; Sofia then has Minimus drive the raven out an open window and kick it closed.
Sofia decides it would be good to take it to Cedric now, but Amber has a better idea. Amber confesses to the fairies in front of everyone that she used magic to make her costume instead of making it herself because she was jealous of Sofia when she saw her swan costume. But now Amber knows that she shouldn't have been jealous of her little sister and that she should appreciate her because Sofia would do anything for her. The fairies express disappointment in Amber for cheating and tells her that she has to return the trophy, but they are pleased that she realized her mistake and learned from it, and they easily undo the spell. Sofia and Amber agree to work on the costumes together next time and happily walk out hand in hand.
Home Video Release
Songs
Cast
Gallery
Goofs
*As Amber approaches the stage to receive the trophy, doubles of Prince Derek (marching band costume), Prince Frederick (giraffe costume) and an unnamed prince (samurai warrior costume) are seen in the crowd in front of her and behind her.
*When Amber and Sofia arrive at school the next day, Prince Frederick is seen walking behind them but in the next scene, he is with Jin and Zandar in the playground.
Trivia
v - e - d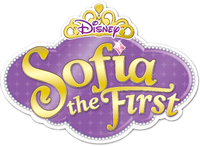 Characters
Princess Sofia • Queen Miranda • King Roland II • Prince James • Princess Amber • Princess Hildegard • Cedric the Sorcerer • Wormwood • Baileywick • Robin • Mia • Clover • Whatnaught • Goodwyn the Great • Winifred the Wise • Jade • Ruby Hanshaw • Princess Clio • Prince Zandar • Princess Jun • Prince Hugo • Minimus • Princess Vivian • Crackle • King Marcus and Queen Cecily • Trolls• Lucinda • Prince Jin • Magic Carpet • Jasper • Prince Khalid • Meg and Peg • Madam Ubetcha • Prince Desmond • Miss Nettle • Sir Gillium • Professor Popov • Helen Hanshaw • Oona • Queen Emmaline • Cora • Plank • Aunt Tilly • Wilbur the Wombeast • Sven • Emperor Quon • Empress Lin-Lin • Rex • Prince Axel • King Garrick • Electra • Vaughan and Vance • Marla • Sir Bartleby • Sir Maxwell • Sir Finnegan • Gwen • Chef Andre • Sofia the Worst • Lady Joy • Lord Gilbert • Wu-Chang • Jade Jaguar • Sir Dax • Boo • Princess Lani • Mamanu • Kamea and Halia • Praline • Freedo • Princess Zooey • Princess Astrid • Slickwell • Greylock the Grand • Princess Ivy • Dragons of Enchancia • Winter • Whiskers • Glacia the Ice Witch • Elliot, Amy, and Kurt • Tizzy • Master Erwin • Bryce Twigley • Button, Benngee, and Brody • Mossy • Carol of the Arrow • Jane • Princess Kari • Miss Elodie • Fluke • Slim • Shelly • Flip • Mantacorn • Onyx and Opal • Wendell Fidget • Mrs. Fidget • Saffron • Muck, Gunk, and Grime • Spruce • Ballerina • Mazzimo • Prince Roderick • Gavin • Kazeem • Sergeant Fizz • King Habib and Queen Farnaz • Chief Gnuckles • Flinch • Grotta • Elfonso • Elfred • Milo the Snake • King Henrik • Cordelia the Conjuror • Calista • Morgana • Crispy • Barley • Sassofras • Professor Zacharias Fleeber • Grand Mum • Gemina and Argus • Count Barnstorm • Sir Oliver • Sir Jaxon • Willawing • Kai • Princess Charlotte • Morris • Zinessa • King Philip and Queen Everly • Lily • Indigo • Marty and Maple • Mandy • Grimtrix • Wriggley, Pumpkin, and Chester • Skye • Piccolo • Baron Von Rocha • Professor Pecullian • Sea Monsters • Malachite and Fig • Omar • Prisma • Azurine • Orion • Vega • Chrysta • Sizzle • Cinder • Singe • Mare of the Mist • King Roland I • Roma • Giggling Goblin • Captain Quivers • Twitch • Vor • Nerissa


Elena of Avalor: Princess Elena • Princess Isabel • Francisco • Luisa • Shuriki • Alacazar • Zuzo • Mateo • Migs, Luna, and Skylar • Rafa • Chancellor Esteban • Armando • King Raul and Queen Lucia • Naomi Turner
Guest Characters: Flora, Fauna, and Merryweather • Cinderella • Jasmine • Magic Carpet • Belle • Ariel • Aurora • Snow White • Mulan • Rapunzel • Tiana • Merida • Olaf • Merlin • Archimedes