"Princess Jade" is the ninety-fifth episode of the Disney Junior animated series Sofia the First. It premiered September 1, 2017, and is the twelfth episode in the fourth season.
Plot
At Royal Prep, it is School Swap Day, the day where one of Royal Prep's students swaps places with a student from Dunwiddie School, Sofia's old school, so the Royal student can learn about village life and the villager can learn about Royal life. Sofia is excited about the swap since this means she will see one of her village friends. Sure enough, the Dunwiddie School student attending the school for the day is Jade. Sofia and Jade are happy to see each other since they will be going to school together for the first time since she went to the castle. Flora asks Sofia to show Jade around and the two of them agree with their hand clap. Flora then explains the Swap Day itinerary: Jade will take classes with the other students, then they will go to Dunwiddie School for lunch, and later come back to Royal Prep for a Royal Ball where the Swap students make a presentation about all they have learned. Jade asks Sofia for a tour and she obliges. During the tour, Sofia and Jade find a painting in the Hall of Royals of Fredericka Assemblia, who looks a lot like Jade. They wonder if Jade is related to her. Jade points out she has a great-great aunt named Fredericka. Hearing that, Sofia and Jade are overjoyed since they think it means Jade is a princess and therefore she can come to Royal Prep everyday and decide to tell everybody at lunch. On the way to class, they also wonder which Royal was sent to Dunwiddie School.
At Dunwiddie School, Ms. Candoo, Sofia's old teacher, introduces the Swap student from Royal Prep: Princess Amber. Amber sits next to Ruby, who is going to be her guide, confident that she will excel in class. However, when she sees how different the classes at Dunwiddie School are from Royal Prep she quickly becomes miserable. Back at Royal Prep, Sofia and Jade are having fun in Sorcery Class, Flying Derby, and Enchanted Art Class, where Sofia puts Jade in a fancy gown and pair of shoes. At lunch, Ruby tells Sofia and Jade that Amber watched them learn about rocks, history, and glass blowing and is not even trying anything they do due to not liking School Swap Day. Sofia and Jade tell Ruby that Jade might be a princess. After Sofia leaves to say hello to Miss Candoo, Ruby tells Jade she and her friends at Dunwiddie School will miss her. Hearing this, Jade realizes she will miss them too and starts to have second thoughts about going to Royal Prep. After the singing of the two school's anthems, Jade tells Ruby she does not want to go to Royal Prep as she will miss her and their friends, but is afraid to tell Sofia because it might hurt her feelings. Ruby is certain that Sofia will understand and Jade decides to tell her. But she ultimately does not have the heart to, especially after Sofia has decided to make the announcement at the Royal Ball instead. After lunch, Miss Candoo has the class do Architecture. Meanwhile, Amber confides her fears of getting things wrong to Ruby. Ruby encourages Amber and she finally starts to enjoy School Swap Day to the point where she doesn't even get upset when she accidentally rips her gown.
Back at Royal Prep, it is time for the presentations and Jade resolves to try to tell Sofia the truth again. However, she once again does not have the heart to do it, especially after Sofia gives her her own tiara. Sofia makes the announcement about a new Princess attending Royal Prep, but when she pulls back the curtain, she finds Jade gone. Thinking quickly, Sofia calls an unsuspecting Amber to the stage for her sister to make her presentation to stall the audience while she leaves to find Jade. Amber presents her lodestones that lift heavier objects the larger the stone is, but accidentally gets her belt magnetized to the biggest stone and starts spinning, which gets her dizzy.
Sofia finds Jade skipping magic stones down the river. After enough urging, Jade finally tells Sofia how she feels and apologizes for hurting her feelings. Sofia is somewhat disappointed, but is happy that Jade told her how she felt and apologizes to Jade for making her feel that she couldn't tell her the truth. Jade panics because the others kids will see the painting of Fredericka and find out she's the new princess.
They go back to the presentation to prevent it, pretending it was just a mistake. However, Amber tries to stop herself from spinning by grabbing the curtains, but instead pulls it back and reveals the painting of Fredericka Assemblia, revealing that Jade is the new Princess. Jade tells everybody she has no desire go to Royal Prep and asks if she can stay at Dunwiddie School. Flora and Miss Candoo tell her there is no need to worry, as Fredericka Assemblia wasn't even a princess; she was actually the architect who built Royal Prep and her portrait was hung in the Hall of Royals just to honor her. Amber still feels a bit dizzy so Hildegard and Clio take her to get her dressed into a Royal Gown. Jade and Sofia are overjoyed to hear that Jade is not a princess so she can stay at Dunwiddie. Sofia tells Jade, no matter what school she goes to, she will always be her friend.
Cast
Songs
Trivia
Ruby, Jade, Meg, and Peg reappear on the show for the first time since season 2's "Buttercup Amber".
This is Meg and Peg's final appearance in the series.
Sofia and Jade do the friendship hand clap from "Four's a Crowd".
This is the first episode to focus more on Jade rather than on Sofia and Ruby.

This is similar to "In a Tizzy", which focused more on Ruby.

Sofia wears her flying derby uniform from "The Flying Crown".

The song Huzzah! Huzzah! also plays in this episode.

This is the second time that Jade is seen wearing glasses after "A Tale of Two Teams".
Amber wears her gown and tiara from "The Mystic Isles".

During the episode, Amber changed to a new commoner outfit, different from the one in "The Baker King".

Morals:

Never be afraid to tell your friends how you feel.
It is alright to attempt something new even if you've never tried it before.
Goofs
During the song one of the kid is wearing a green shirt but two seconds later he is wearing a blue shirt and it says that way for the rest of the episode
At the end of the song Zander and some other kids disappeared before jade starts singing
International Premieres
Gallery
v - e - d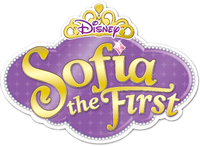 Characters
Princess Sofia • Queen Miranda • King Roland II • Prince James • Princess Amber • Princess Hildegard • Cedric the Sorcerer • Wormwood • Baileywick • Robin • Mia • Clover • Whatnaught • Goodwyn the Great • Winifred the Wise • Jade • Ruby Hanshaw • Princess Clio • Prince Zandar • Princess Jun • Prince Hugo • Minimus • Princess Vivian • Crackle • King Marcus and Queen Cecily • Trolls• Lucinda • Prince Jin • Magic Carpet • Jasper • Prince Khalid • Meg and Peg • Madam Ubetcha • Prince Desmond • Miss Nettle • Sir Gillium • Professor Popov • Helen Hanshaw • Oona • Queen Emmaline • Cora • Plank • Aunt Tilly • Wilbur the Wombeast • Sven • Emperor Quon • Empress Lin-Lin • Rex • Prince Axel • King Garrick • Electra • Vaughan and Vance • Marla • Sir Bartleby • Sir Maxwell • Sir Finnegan • Gwen • Chef Andre • Sofia the Worst • Lady Joy • Lord Gilbert • Wu-Chang • Jade Jaguar • Sir Dax • Boo • Princess Lani • Mamanu • Kamea and Halia • Praline • Freedo • Princess Zooey • Princess Astrid • Slickwell • Greylock the Grand • Princess Ivy • Dragons of Enchancia • Winter • Whiskers • Glacia the Ice Witch • Elliot, Amy, and Kurt • Tizzy • Master Erwin • Bryce Twigley • Button, Benngee, and Brody • Mossy • Carol of the Arrow • Jane • Princess Kari • Miss Elodie • Fluke • Slim • Shelly • Flip • Mantacorn • Onyx and Opal • Wendell Fidget • Mrs. Fidget • Saffron • Muck, Gunk, and Grime • Spruce • Ballerina • Mazzimo • Prince Roderick • Gavin • Kazeem • Sergeant Fizz • King Habib and Queen Farnaz • Chief Gnuckles • Flinch • Grotta • Elfonso • Elfred • Milo the Snake • King Henrik • Cordelia the Conjuror • Calista • Morgana • Crispy • Barley • Sassofras • Professor Zacharias Fleeber • Grand Mum • Gemina and Argus • Count Barnstorm • Sir Oliver • Sir Jaxon • Willawing • Kai • Princess Charlotte • Morris • Zinessa • King Philip and Queen Everly • Lily • Indigo • Marty and Maple • Mandy • Grimtrix • Wriggley, Pumpkin, and Chester • Skye • Piccolo • Baron Von Rocha • Professor Pecullian • Sea Monsters • Malachite and Fig • Omar • Prisma • Azurine • Orion • Vega • Chrysta • Sizzle • Cinder • Singe • Mare of the Mist • King Roland I • Roma • Giggling Goblin • Captain Quivers • Twitch • Vor • Nerissa


Elena of Avalor: Princess Elena • Princess Isabel • Francisco • Luisa • Shuriki • Alacazar • Zuzo • Mateo • Migs, Luna, and Skylar • Rafa • Chancellor Esteban • Armando • King Raul and Queen Lucia • Naomi Turner
Guest Characters: Flora, Fauna, and Merryweather • Cinderella • Jasmine • Magic Carpet • Belle • Ariel • Aurora • Snow White • Mulan • Rapunzel • Tiana • Merida • Olaf • Merlin • Archimedes