"I am about to revolutionize the scaring industry, and when I do, even the great James P. Sullivan is gonna be working for me."
―Randall Boggs
Randall Boggs is one of the two main antagonists of Disney•Pixar's 2001 animated film Monsters, Inc.. Snide and vindictive, Randall is notoriously envious of James P. Sullivan, the most beloved scarer in Monstropolis. To make his mark on the world while simultaneously stealing Sullivan's spotlight, Randall plots to "revolutionize" the scaring industry using conspiratorial means that involves kidnapping human children.
Background
Personality
In Monsters University, Randall was a kind, timid teenage monster who would hang out with Mike, as they were initially roommates. He admired Mike's confidence and was originally discouraged of his camouflage ability, thinking it would make him a joke until Mike complimented his ability, saying he had to use it. Though Mike's suggestion of not using his glasses to become completely invisible led to Randall's constant squint.
Randall expressed a desire to get in with the popular crowd and quickly turned his back on Mike when he was invited to join Roar Omega Roar, even participating in a prank on Oozma Kappa.
After his blundered performance at the end of the Scare Games (which presumably got him kicked out of the RORs), Randall gained an enmity towards Sulley, vowing it would be the last time he ever lost to him.
In Monsters, Inc., Randall is greedy, ruthless, sneaky, short-tempered, competitive, and overall evil in nature. As well, Randall is something of a selfish jerk who doesn't care about a lot of people. Judging by his intentions to capture children for their screams (and possibly never return them), he is probably willing to severely harm little children (or worse). He is so sneaky that he eventually hired Mr. Waternoose as his henchman in the plot and convinced him it was to benefit the company, to which Waternoose is later exposed and arrested. Randall was also shown to be murderous towards Sulley, as he once whacked him very hard with a scream canister during their fight in the secret compartment of the company while gloating that he had wanted to do that for a presumed long time beforehand. He then tried to strangle Sulley to death by wrapping himself around his neck, and would have succeeded had Mikey not accidentally hit Randall with his remaining snow cone.
Randall has no concept of forgiveness and compassion, as stated by Sulley in Kingdom Hearts III as he only cares about himself and winning and has no comprehension of friendship. He has no respect for anyone, not even Mr. Waternoose.
Physical appearance
In Monsters University, Randall is seen as a young, freckle-faced teenager. He sometimes wears his purple glasses, but stops wearing them near the end of the film for more advantage to his invisibility (as well as led to his constant squint).
In Monsters, Inc., Randall has 3 fronds with pink tips, purple skin, green eyes, 4 arms and legs, a sky blue tail, and has the ability to completely blend in with his surroundings, making him invisible (as well as being able to cling to walls). He can also camouflage similar to the way chameleons are misconceived to.
Powers and Abilities
Randall Boggs is a chameleon/gecko-like monster. He is shown to be able to climb on any terrain such as walls, using his hands to grip on the surface. He can even stay on a vertical wall facing downwards without problems. Randall signature ability is to change his skin color to blend into any environment and can camouflage the people who are in contact with him. He can use this in hand-to-hand combat which is how he overpower Sully. His invisibility/camouflage does has limits as when he was in school he couldn't camouflage his clothes like his glasses.
Appearances
In Monsters, Inc., Randall is Sulley and Mike's arch-nemesis and direct rival. He is able to harness his invisibility at will as seen when he used it to scare Mike in the locker room. He is shown to be in competition with Sulley and Mike for the glorious post of Top Scarer. He also managed to beat Sulley and become the Top Scarer, though the victory was short-lived when Sulley managed to scare an entire slumber party and regain his spot seconds later. He then furiously threatens to put Fungus into the shredder if he does not bring him a new door in 5 seconds. However, Randall has also constructed a "Scream Extractor" and tries to kidnap a human child in cooperation with the company's leader (and his own henchman) Henry J. Waternoose III, with the hope of eventually rising to the leadership of the company.
However, this plot failed when Sulley was sent by Mike after closing hours to recover paperwork (which Mike forgot to turn in) and stumbled upon the kid, whom Sulley nicknamed Boo. Upon hearing about Boo on the news, Randall spends the entire night looking for her. He eventually deduced Mikey as being involved in Boo's release into the Monster World and tried to talk him into bringing the child to him, only for this to backfire when Mike accidentally got himself captured trying to convince Sulley that Randall was not up to something. Largely because Sulley witnessed Randall going in, they initially thought he was trying to "cheat" at the scare record. However, after his accidental capture of Mike, he makes clear that his plans did not even involve winning the scare record, let alone cheating at it. After Sulley and Mike are exiled, Randall and Mr. Waternoose go through with testing the Scream Extractor on Boo. However, Mr. Waternoose expresses distaste and guilt for having to exile Sulley and Mike due to Randall's negligence, as well as pointing out that Sulley was "twice the scarer Randall could ever be." After Sulley manages to escape and wreck the Scream Extractor, Mr. Waternoose orders an enraged Randall to stop him as Randall then attacks Sulley and tries to strangle him. He proves to be quite an adversary due to his chameleon-like abilities. However, when Mike gets annoyed with the fact that Sulley is not listening to his apology, he throws a snowball at him, hitting Randall instead, allowing Mike to realize that Randall has been attacking Sulley.
Randall gave pursuit and had them cornered at the Scare Floor. After learning the truth from Mike, Celia aided them by "awarding" Randall with the all-time Scare Record (though Randall was too determined to stop Sulley and Mike to care about his "victory"). He goes after the trio in a chase through the factory until he manages to grab Boo and escape into an activated door. When Sulley comes to rescue her, Randall surprises him and tries to send him falling from the door, lamenting of how Sulley was always the best Scarer and with him gone, Randall will finally come on top. Suddenly, Boo overcomes her fear of Randall as she begins to pull on his frond and hits him with a baseball bat, making him turn different colors, then Sulley restrains him with a chokehold, followed by a snake wrestling maneuver. Sulley remarks to Randall that it looks like he is out of a job.
Afterward, he gets thrown through an active door while desperately begging them not to do it, that banishes him to a trailer home in the middle of a swamp in the south, where a Cajun family beats Randall senseless with a shovel, thinking he is an alligator. Sulley then shatters the glass light to the door and is then tipped over the railing it was leaning against and shatters on the floor far below, thus ensuring Randall cannot return through the door.
Randall's plan is further foiled when Sulley and Mike later expose Mr. Waternoose of his and Randall's actions and the CDA arrest Waternoose.
In the prequel, Randall (nicknamed "Randy") is first seen when Mike arrives in his new room as Randall is his roommate. The two greet each other and Randall seems nice, offering Mike first choice of the beds. Randall shows he has the power to turn invisible, doing so when surprised, leaving only his glasses hovering in mid-air. Mike suggests that he should use that power when scaring, to Randall's surprise. He soon follows Mike's advice of getting rid of his glasses because they don't disappear whenever he turns invisible. Even though the two become great friends, Randall is worried about school and wonders if he'll manage to impress the cool kids, but Mike reassures him. He follows Mike and sits next to him on their first day of class.
Later, while Mike is studying scaring, Randall decided to bake cupcakes for a party organized by the cool kids, decorating them to spell "Be My Pal" (the letters on Randall's cupcakes are replaced by smiley faces in the international versions of the film to which the smiley faces are likely to represent Randall being a grateful colleague to Mike). At the party, Randall tries to offer cupcakes to some girls, but Mike runs into him while riding Archie the Scare Pig, splattering all the cupcakes on Randall, which spell "lame," with the letters on them, much to his dismay (the international versions of the film, the cupcakes spelling "lame" have been altered with smiley faces).
He is later seen helping Mike study by asking him questions on phobias (such as arachnophobia, fear of spiders). However, Randall ends up slowly decreasing his friendship with Mike when he replaces Sulley as a member of Roar Omega Roar and thus was unable to help Mike and join Oozma Kappa as their sixth member since he is finally in with the "cool kids". His friendship with Mike decreased further when Randall took part in his group's prank on Mike's team, Oozma Kappa.
After this, he is frequently seen in group shots of the Roar Omega Roar until the final event of the Scare Games, where he faces off against Sulley. Randall is poised to scare, when the vibrations from Sulley's roar, cause him to fall on a carpet and involuntarily blend in with its pink and heart pattern, causing his scare score to be minimal, resulting in his former "friends" berating him and kicking him out. After this, he looks over bitterly at Sulley and mumbles his last line in the film, "That's the last time I lose to you, Sullivan!".
Because of this, Randall supposedly begins his gradual descent into villainy as his jealousy for Sulley grows over the years. Because of his hatred for Sulley, he also comes to no longer accept Mike as well, but not for the same reason. Randall seems to hate Mike by the time Monsters, Inc. happens, not because of anything that he personally did to him, like Sulley, but simply because of Mike's close association with him.
During the credits, Randall appears on one of the Scare Cards, eventually becoming a Scarer at Monsters, Inc.
Video games
Randall is included as a playable character in Disney Infinity and its subsequent 2.0 and 3.0 editions, playable in the Monsters University playset and the Toy Box Mode of all games.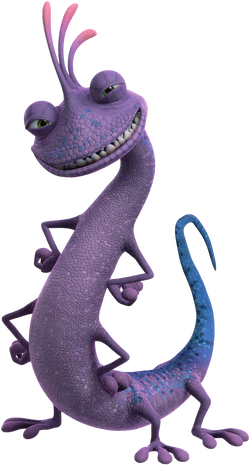 Randall made his debut in the third installment of the Kingdom Hearts series, as an antagonist in his homeworld "Monstropolis". Having been freed from his banishment by Vanitas who plots to use his ambition and desire for revenge, he reconstructed the trailer door and gives command over the Unversed to collect negative emotions. Randall plans on using his new friends to take over Monster's Inc. and get revenge on Mike and Sulley.
Randall is first seen invisibly watching Sora, Donald, Goofy, Mike, Sulley, and Boo head into the Door Vault and decides to follow them. Later he disguises himself as Boo's Door luring them into the booby-trapped basement of the factory, where he tells them how a "really nice man" saved him from "becoming someone's handbag", only to receive a rude rebuke from Mike. From here, he gloats to the heroes on his return and impending success, then vanishes as he waves away Sora's defiance.
After the heroes traversed through the factory, Randall accosts the group as they are leaving the factory floor and attempts to sic one of his machines on them. However, he storms off when it is unresponsive to his commands, only to spot Vanitas animating it as the Lump of Horror just after the heroes leave.
Pleased, he takes the Unversed to the Door Vault to confront the heroes. Delighted by Mike's ignorant dismissal of the threat, Randall gloats as the group is attacked by the massive Unversed. However, after the heroes defeat the Unversed, Randall is sent back through his banishment door, where he gets beaten up by the Cajun family again. Before Sulley can destroy the door, Sora decides to use his Keyblade to lock the door, causing it to disappear and preventing Randall from coming back to Monstropolis, thus yet again, ensuring Randall cannot return through the door once more.
Randall Boggs appears in-game during the game's patch update along with Captain Hook. Randall can use his invisibility to hide from enemies and uses an attack that dodges everything and hits the enemy with his hands, also when he revives, his skin changes similar color when Boo hit him when he changed color.
Printed media
Randall, as a main antagonist, eventually found his way back to Monstropolis using the door system and survived his encounter with the hillbillies. As part of his revenge against Mike and Sulley, he tried to frame Mike for stealing the other monsters' comedy props. After Mike has been sent to prison, Randall strikes again trying to frame Sulley for assault on Waxford when he visits him in the security camera room to look at the tapes of the locker room. The fight makes its way to the Laugh Floor where after being unable to hit Randall, Sulley succeeds in exposing him by pulling the fire alarm. Randall is sent to monster prison afterward and Mike's name is cleared. Later, Randall would be freed by Sid Phillips (who had visited the Monster World earlier) alongside Mr. Waternoose and the three would together work on another revenge plot. They cut off the door power when Mike and Sulley return from a visit to Boo's and try to figure out how to go about their revenge. Randall turns down Waternoose's idea of a frame job and Sid just wants his reward of being given the door system patents to become rich in the human world. Eventually, Celia and Boo escape when Boo activates her door and the three villains give chase while shutting Mike and Sulley out of it. Going to the neighbor's house, all three try to capture them, but Celia and Boo make it to the resident child's closet and bring the three right to a CDA task force waiting to take them into custody. It is likely that Randall was arrested again and was not released along with Waternoose.
Relationships
Gallery
Trivia
Randall squints because he is not wearing his glasses. However, he usually prefers not to wear them because his stealth ability does not hide the glasses.
Randall has a nephew named Rex.
In earlier drafts, Randall's original names were "Switt" and "Ned". He was named "Ned" in the early treatment, and "Switt" in the original opening.

In another deleted scene, another name for Randall was "Switch".
Also, in the early treatment where he was named Ned, he acted more caring towards Johnson (the original Sulley), as he defended him from a group of hecklers and even offered him advice on how to be scarier. However, he then became a villain when his place as top scarer was threatened.

In an early script for the film in place of Fungus, Mike Wazowski was going to be Randall's assistant instead.
Randall shares the same first name and many traits of Randall Weems from Recess. Both characters are sneaky, mean, and tend to assume similarly serpent-like postures.
Randall's nephew, Rex (named after the Toy Story character), made an appearance in the "Monsters Inc. Storybook Collection" as one of the toddlers in the company's daycare program. It is unknown whether Rex has the surname Boggs or not, but is often referred to as "Randall's nephew". Rex looks like his uncle - including Randall's ability to "disappear" - but has orange scales and only one frond as opposed to Randall's purple scales and three fronds.

Rex's existence also indirectly means that Randall must have a brother or a sister.

In several video games set after Monsters, Inc., Randall now appears to be back at work and is no longer depicted as evil. Instead, he has apparently reformed but is still extremely devious and sneaky.
In Monsters University, Randall appears to be wearing glasses, while in the original he doesn't. This is due to the fact that Randall learns that he cannot make clothing invisible, such as glasses, and discards them. This also explains why he is seen squinting in Monsters, Inc. since he cannot see well without glasses.
One of the backgrounds Fungus used to demonstrate Randall's cloaking abilities is the cloud background that served as the wallpaper of Andy's bedroom in the first Davis residence seen in the first Toy Story film.
At one point, Randall angrily threatens to "personally put Fungus through the shredder" if he doesn't get him another door immediately. This is a reference to Steve Buscemi's character, Carl Showalter, from the 1996 crime film Fargo, who was killed and put through a wood chipper (shredding his body to pieces).
In Monsters Inc., Randall makes a possible reference to his defeat at the Scare Games when he whacks Sulley with a spare Scream canister from behind while invisible and says, "You don't know how long I wanted to do that, Sullivan!"
The color schemes Randall underwent after being hit by Boo before Sulley grabs him and throws him into the hillbilly trailer door include pale yellow with red zigzag lines, blue with purple spots (Sulley's own color scheme), pink and yellow plaid, white with red stars, a shade of dark turquoise, a red brick pattern, green and yellow swirls, red and black plaid, blue with white spots, purple with a brown head, purple with white stripes, a red circle pattern, and finally solid green.
When his skin gets a heart pattern in the Scare Games final, one of the hearts is where his nose would be if he had one.
According to the M.U. website Randall had very little control over his camouflaging abilities as a kid. Though MU the movie does not go into detail on this fact, it can be assumed that between the events of M.U. and M.I., Randall had learned to assume near-perfect control over his abilities.
Above Randall's bed in Monsters University is a framed inspirational poster with the words "The Winds of Change: Can you hear them?" printed. This is a reference to his infamous quote from the first film.
Randall serves as the host of the PC game "Pinball Panic", which came as a bonus disc with select copies of the Monsters, Inc. 2-disc Collector's Edition DVD.
In international releases of Monsters University, Randall's cupcakes have smiley faces on them. This was to get over the language barrier (although the cupcakes have smiley faces on them on releases in English speaking language countries).
Randall is far crueler than Mr. Waternoose. This can be seen as Randall threatens Fungus constantly, as well as trying to kill Sulley, Mike, and Boo, as opposed to Waternoose who only worked with him because it can solve the energy crisis and otherwise does not seem to have an opinion on his idea. As well, Waternoose had more firm reasons for his actions as he was trying to save his company from bankruptcy and stop the energy crisis while Randall was more dangerous as he had manipulated Mr. Waternoose and Fungus for involvement in his plot.
Randall is the only antagonist from a Pixar film seen in the Kingdom Hearts series.
Randall is partially named after Randy Newman, who composed the soundtrack for Monsters Inc.
External links
v - e - d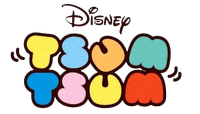 Disney
Mickey & Friends:

Mickey • Minnie • Donald • Daisy • Goofy • Pluto • Chip and Dale • Oswald • Ortensia • Duffy • ShellieMay • Gelatoni • StellaLou • CookieAnn • 'Olu Mel • Huey, Dewey, and Louie • José Carioca • Panchito Pistoles • Clarabelle Cow • Horace Horsecollar • Max Goof • Clarice • Pete • Scrooge McDuck • Ludwig Von Drake • Dr. Frankenollie • Julius

Pooh and Pals: Pooh • Tigger • Piglet • Eeyore • Rabbit • Owl • Roo • Kanga • Gopher • Christopher Robin • Lumpy
Lilo & Stitch: Stitch • Lilo • Scrump • Pleakley • Jumba • Angel • Leroy • Dr. Hämsterviel • Ugly Duckling • Sparky • 627 • Gigi • Babyfier • Yang • Slushy • Shortstuff • 625 • Amnesio • Dupe • Sample • Clip • Tank • Yin • Hunkahunka • Plasmoid
Silly Symphonies: Donald Duck • Big Bad Wolf • Practical Pig • Fiddler Pig • Fifer Pig • Ugly Duckling
Snow White and the Seven Dwarfs: Snow White • Evil Queen • Doc • Grumpy • Happy • Bashful • Sneezy • Sleepy • Dopey
Pinocchio: Pinocchio • Jiminy Cricket • Figaro • Cleo • Geppetto • Blue Fairy • Honest John and Gideon • Lampwick • Monstro
Fantasia: Mickey • Yen Sid • Chernabog • Hyacinth Hippo • Ben Ali Gator
Dumbo: Dumbo
Bambi: Bambi • Thumper • Miss Bunny • Friend Owl • The Great Prince of the Forest
The Three Caballeros: Gauchito • Burrito
The Adventures of Ichabod and Mr. Toad: Mr. Toad
Cinderella: Cinderella • Jaq and Gus • Prince Charming • Fairy Godmother • Lady Tremaine • Lucifer • Suzy • Perla • Bruno
Alice in Wonderland: Alice • Mad Hatter • March Hare • Dormouse • White Rabbit • Cheshire Cat • Tweedle Dum and Tweedle Dee • Queen of Hearts • King of Hearts • Caterpillar • Dinah • Oysters
Peter Pan: Peter Pan • Tinker Bell • Wendy Darling • John Darling • Michael Darling • Captain Hook • Mr Smee • Nana • Tick Tock • Tiger Lily
Lady and the Tramp: Lady • Tramp • Si and Am • Jock • Trusty • Peg
Sleeping Beauty: Aurora • Phillip • Maleficent • Flora • Fauna • Merryweather • Diablo • Samson • King Stefan • Goon • Owl • Rabbit
Mary Poppins: Mary Poppins • Bert • Penguin Waiter • Carousel Horse
One Hundred and One Dalmatians: Cruella De Vil • Lucky • Patch • Rolly
The Jungle Book: Mowgli • Baloo • Bagheera • Shere Khan • Kaa • King Louie • Hathi, Jr. • Raksha
Pete's Dragon: Elliott
The Fox and the Hound: Tod • Copper
The Aristocats: Marie • Berlioz • Toulouse • Duchess • Thomas O'Malley
The Rescuers: Bernard • Bianca
Oliver & Company: Oliver • Dodger • Tito • Rita • Francis • Einstein
The Little Mermaid: Ariel • Flounder • Sebastian • Eric • Ursula • Triton • Max • Scuttle
Beauty and the Beast: Belle • Beast • Lumiere • Cogsworth • Mrs. Potts • Chip • Maurice • Philippe • Gaston • LeFou
Aladdin: Aladdin • Abu • Genie • Jasmine • Jafar • Sultan • Iago • Rajah
The Nightmare Before Christmas: Jack Skellington • Sally • Zero • Lock, Shock, and Barrel • Oogie Boogie • Dr. Finkelstein • Mayor of Halloween Town • Santa Claus
The Lion King: Simba • Nala • Timon • Pumbaa • Zazu • Rafiki • Scar • Ed
Pocahontas: Pocahontas • John Smith • Meeko • Flit • Percy
Hercules: Hercules • Megara • Hades
Mulan: Mulan • Li Shang • Mushu • Fa Zhou • Khan
The Emperor's New Groove: Kuzco • Yzma • Kronk
Mickey, Donald, Goofy: The Three Musketeers: Mickey Mouse • Minnie Mouse • Donald Duck • Goofy
Chicken Little: Chicken Little
The Princess and the Frog: Tiana • Dr. Facilier
Tangled: Rapunzel • Flynn Rider • Pascal • Maximus • Mother Gothel • Queen Arianna • King Frederic • Cassandra • Fidella • Pub Thug
Wreck-It Ralph: Wreck-It Ralph • Fix-It Felix Jr.
Frozen: Anna • Elsa • Olaf • Kristoff • Sven • Hans • Snowgies • Bruni
Big Hero 6: Hiro • Baymax • Fred • Wasabi • Honey Lemon • Go Go Tomago • Tadashi Hamada • Yokai • Mochi
Zootopia: Judy Hopps • Nick Wilde • Mayor Lionheart • Flash • Yax • Gazelle • Chief Bogo • Clawhauser • Finnick • Mr. Big • Bellwether • Jerry Jumbeaux Jr.
Moana: Moana • Maui • Pua • Heihei • Tamatoa • Kakamora
Chip 'n Dale Rescue Rangers: Chip • Dale • Gadget • Monterey Jack
Phineas and Ferb: Perry
The Lion Guard: Kion • Ono • Bunga • Beshte • Fuli
DuckTales (2017): Scrooge McDuck • Huey, Dewey, and Louie • Webby Vanderquack
Kingdom Hearts: Sora • Riku • Kairi • Aqua • Xemnas • Ansem, Seeker of Darkness • Ventus • Terra • Chirithy • Lea • Young Xehanort
UniBEARsity: Mocha • Pudding • Whip • Puffy • Mont • Blanc • Souffle • Blue Rose • Charmant • Portiron • Rogue Rose • Fauve • Lucien • Horloge • La Mer • Ma Puce
Sofia the First: Sofia • Minimus • Skye
Elena of Avalor: Elena
Enchanted: Giselle
Disney Fairies: Periwinkle • Rosetta • Silvermist
The Sword in the Stone: Wart • Merlin
Oliver & Company: Oliver
Raya and the Last Dragon: Raya • Sisu
Twisted Wonderland: Grim • Riddle Rosehearts • Azul Ashengrotto • Leona Kingscholar • Kalim Al-Asim • Vil Schoenheit • Idia Shroud • Malleus Draconia • Dire Crowley • Mirror of Darkness
v - e -

d

Disney
Mickey Mouse & Friends:

Mickey • Minnie • Donald • Daisy • Goofy • Pluto • Fifi • Pete • Clarabelle Cow • Horace Horsecollar • Willie the Giant • Chip and Dale • Mortimer Mouse • Chief O'Hara • Detective Casey • Butch the Bulldog • Golden Harp • Father Time • Peter Pig


The Lion King: Simba • Nala • Shenzi, Banzai, and Ed • Ostrich • Gazelle • Rhino • Hippo • Zebra • Blue Beetle • Grub • Zazu • Rafiki • Timon • Pumbaa • Mufasa • Scar
Tangled: Rapunzel • Flynn Rider • Stabbington Brothers • Pub Thugs • Attila • Vlad • Big Nose • Hook Hand • Ulf • Shorty • Pascal • Maximus • Mother Gothel • The King • The Queen • Captain of the Guards • Warthog • The Lantern
Wreck-It Ralph: Ralph • Vanellope • Felix • Sgt. Calhoun • King Candy • Taffyta Muttonfudge • Candlehead • Surge Protector • Gene • Nicelanders • Rancis Fluggerbutter • Other Sugar Rush Racers • Sour Bill • Blue Racer • General Hologram
Big Hero 6: Hiro Hamada • Baymax • Robert Callaghan • Go Go Tomago • Honey Lemon • Wasabi • Fred • Fred's Dad • Tadashi Hamada • Cass • Yama • Alistair Krei • Heathcliff • Abbigail Callaghan • Attila • Sergeant Gerson • Cass
Zootopia: Judy Hopps • Nick Wilde • Flash • Clawhauser • Gazelle • Yax • Bogo • Mayor Lionheart • Bellwether • Doug • Finnick • Mr. Big • Mr. Otterton • Manchas • Gideon • Jerry Jumbeaux Jr. • Nanga • Priscilla • Mr. Hopps • Mrs. Hopps • Business Lemming • Duke Weaselton • Fru Fru • Kozlov • Officer McHorn • Wrangled • Wreck-It Rhino • Pig Hero 6
The Jungle Book: Mowgli • Kaa • Baloo • Akela • Raksha • Gray • Shere Khan • Colonel Hathi • King Louie • Bandar-Log Monkey • Flying Squirrel • Crocodile • Peacock • Vulture • Elephant • Bee Hive
Alice Through the Looking Glass: Alice Kingsleigh • Dormouse • Tweedledee and Tweedledum • Cheshire Cat • Bandersnatch • Bayard • White Queen • March Hare • White Rabbit • Mad Hatter • Absolem • Time • Wilkins • Humpty Dumpty • Red Queen • Borogrove • Frog Delivery Man • Gentleman Fish • Vegetable Soldier • Vegetable Servant • Vegetable Executioner • Armored Chess Piece
Pirates of the Caribbean: Jack Sparrow • Will Turner • Elizabeth Swann • Joshamee Gibbs • Tia Dalma • James Norrington • Marty • Cotton • Bootstrap Bill Turner • Pintel • Ragetti • Angelica • Blackbeard • Prison Dog • Maccus • Davy Jones • Helmsman • Philip Swift • Syrena • Captain Salazar • Ghost Lesaro • Shansa • Henry Turner • Carina Smyth • The Redhead • Murtogg • Mullroy • Treasure Chest • Stray Cat • Tiny • Pirate With Pigs • Ghost Shark • Ghost Seagull • Auctioneer
Aladdin: Aladdin • Jasmine • The Sultan • Prince Achmed • Gazeem • Razoul • Rajah • Iago • Abu • Genie • Jafar • Magic Carpet • Pink Flamingo • Beggar Jafar • Golden Scarab Beetle • Magic Lamp • Snake Charmer • Golden Camel
The Nightmare Before Christmas: Jack Skellington • Sally • Lock, Shock, and Barrel • Oogie Boogie • Easter Bunny • Santa Claus • Behemoth • Wolfman • Corpse Family • Mummy Boy • Mayor of Halloween Town • Dr. Finkelstein • Jewel • Zero
Mulan: Mulan • Yao, Ling, and Chien Po • Fa Li • Fa Zhou • Hayabusa • Khan • Cri-Kee • Little Brother • Mushu • Shan Yu • Captain Li Shang • The Emperor of China • The Matchmaker • General Li • Grandmother Fa • First Ancestor Fa • Chi-Fu • Great Stone Dragon
Moana: Moana • Sina • Frigatebird • Chief Tui • Gramma Tala • Pua • Frigatebird • Kakamora Chief • Maui • HeiHei • Ghost Matai • Eel • Tamatoa • Frog Monster • Sloth Monster • Eight Eyed Bat • Chicken Feed • Maui's Hook • The Ocean
Beauty and the Beast: Belle • Maurice • Chip Potts • Mrs. Potts • Gaston • LeFou • FrouFrou • Chapeau • Plumette • Beast • Cogsworth • Lumiere • The Enchantress
Lilo & Stitch: Lilo Pelekai • Nani Pelekai • David Kawena • Mrs. Hasagawa • Mertle Edmonds • Stitch
DuckTales: Scrooge McDuck • Donald Duck (Classic) • Huey, Dewey, and Louie • Webbigail Vanderquack • Mrs. Beakley • Beagle Boys (Big Time, Burger, and Bouncer) • Gyro • Darkwing Duck • Falcon Graves • Pixiu Chinese Dragon • Peghook's Ghost • Launchpad McQuack • Hack and Slash Smashnikov • Gizmoduck • Shadow Magica • Ma Beagle • Flintheart Glomgold • Pharaoh Toth-Ra • Headless Man-Horse
v - e - d
Characters
Main Characters: Sora • Riku • Kairi • King Mickey • Donald Duck • Goofy • Roxas • Axel/Lea • Naminé • Xion • Aqua • Terra • Ventus


Villains: Xehanort • Ansem • Xemnas • Maleficent • Pete • Vanitas • Xigbar/Braig • Xaldin • Vexen • Lexaeus • Zexion • Saïx/Isa • Demyx • Luxord • Marluxia • Larxene • Terra-Xehanort • Young Xehanort • Xehanort's Guardian
Other Characters: Jiminy Cricket • Ansem the Wise/DiZ • Yen Sid • Master Eraqus • Dilan • Even • Aeleus • Ienzo • Lingering Will • Hayner • Pence • Olette • Kairi's Grandma • Riku Replica • Jiminy's Journal • Foretellers • Master of Masters • Luxu • Ephemer • Skuld • Chirithy • Lauriam • Elrena
Original Monsters: Heartless • Nobodies • Unversed • Dream Eater
Disney Characters introduced in Kingdom Hearts: Queen Minnie • Daisy Duck • Pluto • Chip and Dale • Huey, Dewey, and Louie • Magic Brooms • Alice • White Rabbit • Doorknob • Cheshire Cat • Queen of Hearts • Card Soldiers • Tarzan • Jane Porter • Clayton • Terk • Kerchak • Kala • Sabor • Hercules • Philoctetes • Hades • Cerberus • Rock Titan • Ice Titan • Aladdin • Abu • Jasmine • Genie • Carpet • Jafar • Iago • Peddler • Cave of Wonders • Pinocchio • Geppetto • Monstro • Cleo • Ariel • Flounder • Sebastian • Ursula • King Triton• Flotsam and Jetsam • Glut • Jack Skellington • Zero • Sally • Oogie Boogie • Lock, Shock, and Barrel • Dr. Finkelstein • Mayor of Halloween Town • Peter Pan • Tinker Bell • Captain Hook • Mr. Smee • Wendy • Crocodile • Merlin • Winnie the Pooh • Tigger • Piglet • Eeyore • Rabbit • Owl • Roo • Bees • Beast • Belle • Snow White • Cinderella • Fairy Godmother • Aurora • Pongo • Perdita • Dalmatian Puppies • Simba • Mushu • Dumbo • Bambi • Chernabog
Disney Characters introduced in Kingdom Hearts II: Flora, Fauna, and Merryweather • Maleficent's Raven • Scrooge McDuck • Mulan • Li Shang • Shan Yu • Hayabusa • Yao, Ling, and Chien Po • The Emperor • Lumiere • Cogsworth • Mrs Potts • Chip • Wardrobe • Pegasus • Megara • Pain and Panic • Hydra • Horace Horsecollar • Clarabelle Cow • Clara Cluck • Jack Sparrow • Elizabeth Swann • Will Turner • Captain Barbossa • Bo'sun • Jacoby • Twigg • Cursed Crew • Prince Eric • Attina • Andrina • Santa Claus • Skeletal Reindeer • Timon • Pumbaa • Nala • Rafiki • Scar • Shenzi, Banzai, and Ed • Mufasa • Kiara • Pridelanders • Hyenas • Tron • Master Control Program • Commander Sark • Kanga • Gopher • Stitch • Chicken Little
Disney Characters introduced in Birth by Sleep: Prince Phillip • Maleficent's Goons • Doc • Grumpy • Happy • Sleepy • Bashful • Sneezy • Dopey • The Prince • Evil Queen • Magic Mirror • Prince Charming • Jaq • Lady Tremaine • Anastasia • Drizella • Lucifer • Grand Duke • Grand Councilwoman • Captain Gantu • Jumba • Experiment 221 • Lost Boys
Disney Characters introduced in Dream Drop Distance: Quasimodo • Esmeralda • Phoebus • Judge Claude Frollo • Victor, Hugo, and Laverne • Kevin Flynn • Sam Flynn • Quorra • CLU • Rinzler • Black Guards • Blue Fairy • Beagle Boys • Chernabog's Minions • Julius
Disney Characters introduced in Kingdom Hearts χ: Mad Hatter • March Hare • Razoul • Royal Guards • Maurice • Gaston
Disney Characters introduced in Kingdom Hearts Union χ: Sultan • Samson • Vanellope von Schweetz • Fix-It Felix Jr. • Sergeant Calhoun • King Candy • Sour Bill • Cy-Bugs • Hero's Duty Troops
Disney Characters introduced in Kingdom Hearts III: Zeus • Apollo • Athena • Hermes • Lava Titan • Tornado Titan • Little Chef • Woody • Buzz Lightyear • Rex • Hamm • Sarge • Green Army Men • Little Green Men • Rapunzel • Flynn Rider • Pascal • Maximus • Mother Gothel • Sulley • Mike Wazowski • Boo • Randall Boggs • Child Detection Agency • Trailer Son and Mom • Elsa • Anna • Kristoff • Olaf • Sven • Marshmallow • Hans • Mr. Gibbs • Tia Dalma • Davy Jones • Kraken • Cutler Beckett • Baymax • Hiro Hamada • Go Go Tomago • Honey Lemon • Fred • Wasabi • Lumpy • Wreck-It Ralph
Disney Characters introduced in Kingdom Hearts Dark Road: Tweedledee and Tweedledum
Disney Characters introduced in the manga: Caterpillar • Chi-Fu
Square Enix Characters: Leon • Cloud • Moogle • Others