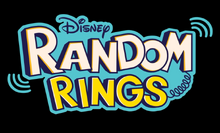 Random Rings is a comedy short series featured on the Disney Channel. It features Disney characters, primarily the cast of Big City Greens, making random calls to strangers. While the format was meant to be similar to that of the more raunchy Crank Yankers, unlike that series, the calls are all scripted to convey the feeling of catching someone off guard.
The series started airing on August 24, 2019. Its popularity has resulted in seasons being made. The direction has changed slightly with the characters now calling other Disney Channel characters such as Dr. Doofenshmirtz from Phineas and Ferb and at one point only featured Baymax from Big Hero 6: The Series and Launchpad from DuckTales. The series also briefly features live action when Cricket calls Raven-Symoné.
Unlike the original series, Random Rings is done entirely in flash animation and has the characters becomes descriptive in the things they want when calling the person on the other end of the line.
Episode list
No. in overall
No. in seasons
Title
Main Caller
Recieving Caller
Release date
Season 1
01
01
Cricket Calls a Karate School
Cricket Green
Mike
August 24, 2019
Desperate to get a black belt without having to work for it, Cricket calls a karate school and tries to convince the teacher that he's already a master fighter!
02
02
Cricket Calls a Party Store
Cricket Green
Todd
September 1, 2019
Cricket wants to throw BIGGEST party ever so he calls up the local party supply store to see if he can book the standard party entertainment: ninjas, dangerous animals, and people breathing fire...eating fire...and walking on fire?!!
03
03
Cricket Calls a Spa
Cricket Green
Paradise Spa employee
September 8, 2019
Cricket calls a spa to see if they can give his porkier "friend" a massage, but his "friend" turns out to be his pet pig, Herbert!
04
04
Cricket and Tilly Call a Piano Teacher
Cricket and Tilly Green
Barbara
September 15, 2019
Cricket and Tilly want to make a rock band, but they need a few more members to make it happen! They call a random piano teacher to see if she'd like to join!
05
05
Cricket Calls a Grocery Store
Cricket Green
Stu
September 22, 2019
Cricket wants to make his mark on the world so he calls a grocery store to see if they have enough yogurt to cover an entire hill for people to sled down!
06
06
Tilly Calls a Library
Tilly Green
Donna
September 29, 2019
Tilly calls a library to see if they have any books about a kitty cat murder mystery, but when it turns out they don't, she suggests they write one themselves!
07
07
Cricket Calls a Pawn Shop
Cricket Green
Pawn shop employee
October 6, 2019
When Cricket accidentally breaks his Gramma's sword, he calls a pawn shop to see if he can get a replacement. The problem is he doesn't have any money...only drawings to trade in!
08
08
Tilly Calls a Hotel
Tilly Green
Mark
October 13, 2019
Tilly calls a hotel she believes to be haunted because she's looking to make a "ghost friend." When the receptionist insists the hotel isn't haunted, Tilly wonders if he himself is a ghost...
09
09
Cricket Calls a Aquarium
Cricket Green
Female aquarium receptionist
October 20, 2019
In order to win the prank war, Cricket calls an aquarium to see if they have any sharks so he can put one in Gramma's bathtub! Now he just needs to work out the logistics...
10
10
Cricket Calls a Pet Store
Cricket Green
Erica
October 27, 2019
Cricket calls a pet store to see if they have any rats so he can train them to be a part of a circus!
11
11
Tilly and Cricket Calls Raven-Symoné
Cricket and Tilly Green
Raven-Symoné
December 9, 2019
Cricket pretends to be Shawn Mendes so that Raven-Symoné will invite him to her holiday party, but she's not so easily fooled...

This short is also part of Disney Channel special, Holidays Unwrapped.

Season 2
12
01
Doofenshmirtz Calls a Restaurant
Heinz Doofenshmirtz
Shauna from Beverly Hills, CA
May 11, 2020
Dr. Doofenshmirtz calls a restaurant to get last minute dinner reservation for him, Perry, Norm, a bunch of clones...and even offers to send other restaurant goers into another dimension to accommodate his request!
13
02
Telemarketer Calls the Greens
Cricket, Tilly and Alice Green
Trish from Boise, ID
May 18, 2020
The Greens get a phone call from a telemarketer selling solar panel systems, but Cricket and Tilly mishear her and think they're getting superhero powers to fight crime!
14
03
Gramma Calls an Electronic Store
Alice Green
Brandon from Spokane, WA
May 25, 2020
Gramma can't seem to find any TV shows that aren't garbage! So she calls an electronic store to get a new TV and even gives an escalator pitch about a new spy show with her as the main star!
15
04
Doofenshmirtz Calls a Kitten Rescue
Heinz Doofenshmirtz
Hank from Mundelein, IL
June 1, 2020
Dr. Doofenshmirtz calls a kitten rescue so he can defeat a HUGE 12-foot rat terrorizing his evil lab!
16
05
Doofenshmirtz Calls Gramma
Heinz Doofenshmirtz
Alice Green
June 8, 2020
Dr. Doofenshmirtz calls Gramma thinking she's an animal trapper who can help him get rid of Perry the Platypus!
17
06
Cricket and Tilly Call Doofenshmirtz
Cricket and Tilly Green
Heinz Doofenshmirtz
June 15, 2020
Tilly and Cricket accidentally call Dr. Doofenshmirtz by accident and he teaches them how to be evil!
18
07
Tilly Calls the Future
Tilly Green
Sarah from Pitman, NJ
June 22, 2020
Tilly's figured out how to create a time traveling phone that will call her future self! Er-ahem...or so she thinks!
19
08
Baymax Calls Launchpad
Launchpad McQuack
Baymax
June 30, 2020
Looking to order pizza, Launchpad accidentally calls Baymax, who gives him professional medical advice!
20
09
Cricket and Tilly Call Area 51
Cricket and Tilly Green
Izzy from Bunkerville, NV
July 6, 2020
Cricket and Tilly think they've hit the jackpot when they reach Area 51 and speak to a real life alien!
21
10
Tilly Calls a Magician
Tilly Green
Greg from Encino, CA
July 13, 2020
Tilly calls Greg the Great, a magician extraordinaire, to give her powers of invisibility so she find her lost goat Melissa!
Season 3
22
01
Cricket Pranks Raven
Cricket Green
Raven-Symoné
November 8, 2020
Cricket prank calls Raven-Symoné pretending to be a Hollywood agent, but she's onto his charade...
23
02
Santa Calls Cricket
Santa Claus (Kevin Frazier)
Cricket Green
December 8, 2020
The holidays are in peril as Ebenezer Scrooge casts an evil curse on the season! Disney Channel stars will be tasked with saving the holidays by taking on a series of fun, wacky, and eventful challenges in an effort to cancel the curse and ultimately save everyone's favorite holidays!

This short is also part of Disney Channel special, Epic Holiday Showdown.

24
03
Cricket Pranks Chandler
Cricket Green
Chandler Kinney
December 15, 2020
Pretending to be Santa, Cricket Green calls Chandler Kinney (ZOMBIES 2) and tries to convince her that she's on the naughty list!
25
04
Tilly Tests Trevor
Tilly and Alice Green
Trevor Tordjman
December 15, 2020
Tilly Green calls Trevor Tordjman (ZOMBIES 2 and Disney Fam Jam) to audition as Santa for her Christmas movie, but Gramma has some creative feedback for him...
Season 4
26
01
Tilly and Cricket call a Pizzeria
Tilly, Cricket and Alice Green
Derek from Sitka, Alaska
January 24, 2021
Tilly, Cricket, Gramma, and Joe, (I mean Derek) discuss the prestigious and saucy laurels of 'World's Best Pizza'.
27
02
Launchpad Calls Cricket
Launchpad McQuack
Cricket Green
January 31, 2021
Launchpad may have the wrong number, but Cricket has no problem taking delivery of Goliath Gemstone for Mr. McD!
28
03
Tilly Calls Meg
Tilly Green
Meg Donnelly
April 11, 2021
Tilly calls ZOMBIES star Meg Donnelly with chilly love proposal.
Season 5
29
01
Cricket Calls Zombies
Cricket Green
Meg Donnelly, Trevor Tordjman, and Chandler Kinney
September 21, 2021
Cricket prank calls Meg Donnelly pretending to be Zed! He quickly drags Trevor Tordjman and Chandler Kinney into his charade, but they're not buying it.
Trivia
In "Cricket Pranks Raven", Cricket reveals he is ten years old.

In the same short when it was incorporated into the Shortsgiving special, Bill found out about the events of the short and Cricket was punished for such.
Videos
Season one
Holidays Unwrapped segment
Season two
Season three
Season four
Epic Holiday Showdown segment
v - e - d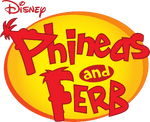 Episodes
Season One: "Rollercoaster" • "Candace Loses Her Head" • "The Fast and the Phineas" • "Lawn Gnome Beach Party of Terror" • "The Magnificent Few" • "S'Winter" • "Are You My Mummy?" • "Flop Starz" • "Raging Bully" • "Lights, Candace, Action!" • "Get That Bigfoot Outta My Face!" • "Tree to Get Ready" • "It's About Time!" • "Jerk De Soleil" • "Toy to the World" • "One Good Scare Ought to Do It!" • "A Hard Day's Knight" • "I, Brobot" • "Mom's Birthday" • "Journey to the Center of Candace" • "Run Away Runway" • "I Scream, You Scream" • "It's a Mud, Mud, Mud, Mud World" • "The Ballad of Badbeard" • "Dude, We're Getting the Band Back Together" • "Ready for the Bettys" • "The Flying Fishmonger" • "Phineas and Ferb Get Busted!" • "Greece Lightning" • "Leave the Busting to Us!" • "Crack That Whip" • "The Best Lazy Day Ever" • "Boyfriend From 27,000 B.C." • "Voyage to the Bottom of Buford" • "Put That Putter Away" • "Does This Duckbill Make Me Look Fat?" • "Traffic Cam Caper" • "Bowl-R-Ama Drama" • "The Monster of Phineas-n-Ferbenstein" • "Oil on Candace" • "Unfair Science Fair" • "Unfair Science Fair Redux (Another Story)" • "Out to Launch" • "Got Game?" • "Comet Kermillian" • "Out of Toon" • "Hail Doofania!"


Season Two: "The Lake Nose Monster" • "Interview With a Platypus" • "Tip of the Day" • "Attack of the 50 Foot Sister" • "Backyard Aquarium" • "Day of the Living Gelatin" • "Elementary My Dear Stacy" • "Don't Even Blink" • "Chez Platypus" • "Perry Lays an Egg" • "Gaming the System" • "The Chronicles of Meap" • "Thaddeus and Thor" • "De Plane! De Plane!" • "Let's Take a Quiz" • "At the Car Wash" • "Oh, There You Are, Perry" • "Swiss Family Phineas" • "Hide and Seek" • "That Sinking Feeling" • "The Baljeatles" • "Vanessassary Roughness" • "No More Bunny Business" • "Spa Day" • "Phineas and Ferb's Quantum Boogaloo" • "Phineas and Ferb Musical Cliptastic Countdown" • "Bubble Boys" • "Isabella and the Temple of Sap" • "Cheer Up Candace" • "Fireside Girl Jamboree" • "The Bully Code" • "Finding Mary McGuffin" • "Picture This" • "Nerdy Dancin'" • "What Do It Do?" • "Atlantis" • "Phineas and Ferb Christmas Vacation!" • "Just Passing Through" • "Candace's Big Day" • "I Was a Middle Aged Robot" • "Suddenly Suzy" • "Undercover Carl" • "Hip Hip Parade" • "Invasion of the Ferb Snatchers" • "Ain't No Kiddie Ride" • "Not Phineas and Ferb" • "Phineas and Ferb-Busters!" • "The Lizard Whisperer" • "Robot Rodeo" • "The Beak" • "She's the Mayor" • "The Lemonade Stand" • "Phineas and Ferb Hawaiian Vacation" • "Summer Belongs to You!" • "Nerds of a Feather" • "Wizard of Odd" • "We Call it Maze" • "Ladies and Gentlemen, Meet Max Modem!" • "The Secret of Success" • "The Doof Side of the Moon" • "Split Personality" • "Brain Drain" • "Rollercoaster: The Musical!" • "Make Play" • "Candace Gets Busted"
Season Three: "The Great Indoors" • "Canderemy" • "Run, Candace, Run" • "Last Train to Bustville" • "Phineas' Birthday Clip-O-Rama!" • "The Belly of the Beast" • "Moon Farm" • "Ask a Foolish Question" • "Misperceived Monotreme" • "Candace Disconnected" • "Magic Carpet Ride" • "Bad Hair Day" • "Meatloaf Surprise" • "Phineas and Ferb Interrupted" • "A Real Boy" • "Mommy Can You Hear Me?" • "Road Trip" • "Tour de Ferb" • "Skiddley Whiffers" • "My Fair Goalie" • "Bullseye!" • "That's the Spirit" • "The Curse of Candace" • "Escape from Phineas Tower" • "Lotsa Latkes" • "Ferb Latin" • "A Phineas and Ferb Family Christmas" • "Tri-Stone Area" • "Doof Dynasty" • "Excaliferb" • "Phineas and Ferb and the Temple of Juatchadoon" • "Monster from the Id" • "Gi-Ants" • "The Remains of the Platypus" • "Mom's in the House" • "Perry the Actorpus" • "Let's Bounce" • "Bully Bromance Break Up" • "Quietest Day Ever" • "Doonkleberry Imperative" • "Meapless in Seattle" • "Delivery of Destiny" • "Buford Confidential" • "The Mom Attractor" • "Cranius Maximus" • "Agent Doof" • "Minor Monogram" • "What a Croc!" • "Sleepwalk Surprise" • "Sci-Fi Pie Fly" • "Sipping with the Enemy" • "Tri-State Treasure: Boot of Secrets" • "Doofapus" • "Norm Unleashed" • "Where's Perry?" • "Ferb TV" • "When Worlds Collide" • "What'd I Miss?" • "Road to Danville" • "This is Your Backstory" • "Blackout!"
Season Four: "For Your Ice Only " • "Happy New Year!" • "Fly On the Wall" • "Bully Bust" • "My Sweet Ride" • "Der Kinderlumper" • "Sidetracked" • "Primal Perry" • "Mind Share" • "Backyard Hodge Podge" • "Bee Day" • "Bee Story" • "Great Balls of Water" • "Where's Pinky?" • "Phineas and Ferb Musical Cliptastic Countdown Hosted by Kelly Osbourne" • "Knot My Problem" • "Just Desserts" • "La Candace-Cabra" • "Happy Birthday, Isabella" • "Love at First Byte" • "One Good Turn" • "Mission Marvel" • "Thanks But No Thanks" • "Troy Story" • "Druselsteinoween" • "Terrifying Tri-State Trilogy of Terror" • "Face Your Fear" • "Cheers for Fears" • "Steampunx" • "Just Our Luck" • "Return Policy" • "Live and Let Drive" • "Phineas and Ferb Save Summer" • "Father's Day" • "Imperfect Storm" • "The Return of the Rogue Rabbit" • "It's No Picnic" • "The Klimpaloon Ultimatum" • "Operation Crumb Cake" • "Mandace" • "Phineas and Ferb: Star Wars" • "Lost in Danville" • "The Inator Method" • "Night of the Living Pharmacists" • "Tales from the Resistance: Back to the 2nd Dimension" • "Doof 101" • "Act Your Age" • "Last Day of Summer" • "O.W.C.A. Files"