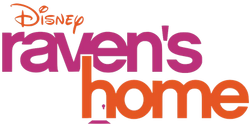 Raven's Home is an American comedy television series developed by Jed Elinoff and Scott Thomas that premiered on Disney Channel on July 20, 2017 and a sequel/spin-off of That's So Raven. The series follows best friends Raven and Chelsea, both divorced single mothers, are now raising their children in an apartment together in Chicago. Their house is turned upside down when Raven's son Booker, learns he has inherited the same psychic abilities as his mother.
Episodes
Season 1 (2017)
No. in Series
No. in Season
Title
Directed by
Written by
Original air date
Production code
U.S. viewers (millions)
1
1
"Baxter's Back!"
Eric Dean Seaton
Jed Elinoff & Scott Thomas
July 20, 2017
101
3.50[1]
Raven is now a divorced mother with children of her own and is living in Chicago. Chelsea is also divorced. She arrives with her son Levi and moves in with the Baxter's. Raven's son has also inherited his mother's psychic abilities and now, Raven and Chelsea's family will never be the same again.
2
2
"Big Trouble in Little Apartment"
Eric Dean Seaton
Jed Elinoff & Scott Thomas
July 28, 2017
103
1.66[2]
Unbeknownst to Raven, Nia is starting to feel like their apartment isn't big enough for everyone and turns to her dad Devon for help.
3
3
"The Baxters Get Bounced"
Eric Dean Seaton
Meg DeLoatch
August 4, 2017
102
1.20[3]
When the landlord raises Raven's rent after learning Chelsea and Levi have moved in, Nia and Booker try to hold a yard sale to help their mom.
4
4
"The Bearer of Dad News"
Victor Gonzalez
Jim Martin
August 11, 2017
104
1.35[4]
When Raven has a vision of Booker and Nia being upset over their dad's move, she goes overboard trying to do all of the fun activities Devon normally did with the kids.
5
5
"You're Gonna Get It"
Victor Gonzalez
Anthony C. Hill
August 18, 2017
105
1.44[5]
When Nia sneaks to school wearing makeup against Raven's wishes, she draws the attention of the 8th grade girls who invite her to hang out.
6
6
"Adventures in Mommy-Sitting"
Shannon Flynn
Jim Martin
August 25, 2017
107
1.25[6]
Booker, Nia, and Levi convince Raven and Chelsea they are responsible enough to watch themselves while the moms celebrate a "moms' night out."
7
7
"Dancing Tween"
Shannon Flynn
Sassi Darling
September 8, 2017
108
1.37[7]
While Booker and Tess team up to plan their 6th grade dance, Nia worries her dancing skills aren't good enough for the big event. Meanwhile, Raven starts to question if she's being a good mom and goes overboard trying to volunteer for the kids' school.
8
8
"Vending the Rules"
Bob Koherr
Molly Haldeman & Camilla Rubis
September 15, 2017
109
1.48[8]
When Booker and Levi want expensive virtual reality goggles, the boys come up with a plan to make money by selling snacks at school.
9
9
"In-vision of Privacy"
Bob Koherr
Danielle Calvert
September 22, 2017
111
1.26[9]
When Booker has a vision of Tess getting her heart broken, he and Levi try to prevent it from happening.
10
10
"Fears of a Clown"
Victor Gonzalez
Rick Williams
September 29, 2017
106
1.21[10]
Booker and Levi battle with Nia and Tess for the attention of a cool new kid in the building.
11
11
"The Baxtercism of Levi Grayson"
Bob Koherr
Charity L. Miller & Eric Owusu
October 6, 2017
110
1.28[11]
Booker and Levi try to prank a classmate into thinking their apartment building is haunted. Meanwhile, Nia gets chickenpox and Tess comes up with a plan to make sure her BFF doesn't miss out on Halloween.
12
12
"Dream Moms"
Robbie Countryman
Jed Elinoff & Scott Thomas
October 13, 2017
113
1.18[12]
When Booker and Levi get into some trouble backstage at a concert, Raven and Chelsea try to seize the moment to perform with their all-time favorite group La Dee Da.
13
13
"Vest in Show"
Robbie Countryman
Rick Williams
October 20, 2017
112
1.27[13]
When Booker has a vision of Raven getting fired from her job during Doggy Fashion Week, he tries to help his mom with her designs.
Season 2 (2018)
No. in Series
No. in Season
Title
Directed by
Written by
Original air date
Production code
U.S. viewers (millions)
14
1
"The Falcon and the Raven - Part One"
Robbie Countryman
Michael Feldman & Dava Savel
June 25, 2018
201
0.96[14]
When Booker has a vision of his mom losing the money hidden in her backpack, he enlists Nia and Levi to help him follow Raven and rescue the money before it goes missing.
15
2
"The Falcon and the Raven - Part Two"
Robbie Countryman
Dava Savel & Michael Feldman
June 26, 2018
202
1.02[15]
Raven finally admits to the kids that she has visions too and shares a special moment with Booker and they try to combine their psychic powers to find the missing money. Feeling left out, Nia pretends to have a vision.
16
3
"Because"
Lynn McCracken
Norm Gunzenhauser
June 27, 2018
203
0.98
When Booker wants to reveal his powers to increase his popularity at school, Raven warns him to keep his psychic powers a secret.
17
4
"Cop To It"
Eric Dean Seaton
Paul Ciancarelli & David DiPietro
June 28, 2018
204
1.00
When the new building manager accuses someone of tagging the side of their building, Raven thinks Tess is responsible.
18
5
"Weirder Things"
Eric Dean Seaton
Antonia March & Jacqueline McKinley
July 3, 2018
205
0.90
The kids win a contest to attend a private screening of their favorite TV show, but their plans are interrupted when Raven makes them babysit Dreamweaver Kema's precocious niece. Guest starring Wendy Raquel Robinson ("Descendants", "The Game") as Dreamweaver Kema.
19
6
The Missteps
Lynn McCracken
Douglas Danger Lieblein
July 6, 2018
206
0.92
Nia and Tess form a step dance squad to take down the school's reigning champs, but their friendship is tested when they can't agree on how the team should be run.
20
7
"All Sewn Up"
Leonard R. Garner Jr.
Gigi McCreery & Perry Rein
July 10, 2018
207
0.75
When Nia gets caught up in wanting to be a trendsetter, she goes against her mother's wishes and uses the money she saved up to buy an expensive jacket. Meanwhile, Booker has a vision that Mitch put a curse on him.
21
8
"Oh Father, Where Art Thou?"
Leonard R. Garner Jr.
Dava Savel
July 13, 2018
208
0.80
Nia is excited her dad is flying in for her school's Father/Daughter dance, but when Raven has a vision, Devon (guest star Jonathan McDaniel, "That's So Raven") is stuck in a snowstorm and may not make it – she does everything she can to make sure Nia isn't disappointed.
22
9
"The Trouble with Levi"
Jody Margolin Hahn
Douglas Danger Lieblein
July 20, 2018
210
0.75
When Levi is moved up to Booker's science class, he inadvertently cramps Booker's style with his classmates.
23
10
Head Over Wheels
Trevor Kirschner
Douglas Danger Lieblein
July 27, 2018
214
0.76
When Levi's new crush Isabella tries to visit but can't come upstairs because of her wheelchair, Nia and Tess try to convince Mitch to make the building wheelchair-accessible. Meanwhile, Booker tries to help Levi win Isabella's attention over another boy.
24
11
The Most Interesting Mom in the World
Trevor Kirschner
Douglas Danger Lieblein
July 31, 2018
215
0.74
While doing a school report on their mother, Booker and Nia lie about Raven's life to make their presentation seem more exciting.
25
12
"Sleevemore Part One: Frozen"
Jody Margolin Hahn
Antonia March & Jacqueline McKinley
September 21, 2018
211
0.82
When Booker freezes mid-vision, Raven takes him to Dr. Sleevemore – the same doctor who helped her when she was a teen.
26
13
"Sleevemore Part Two: Found"
Eileen Conn
Norm Gunzenhauser
September 28, 2018
212
1.00
When Booker loses his powers to see glimpses of the future, he gains new abilities as an incredible chef and magician. Meanwhile, Nia discovers she has Booker's powers to see visions.
27
14
"Sleevemore Part Three: Future"
Eileen Conn
David DiPierto & Paul Ciancarelli
October 5, 2018
213
0.74
When Dr. Slevemore tries to try to transfer Booker's visions back, they learn Jasmine took the visions away from Nia the night before.
28
15
"Raven's Home: Remix"
Paul Hoen
Anthony C. Hill
October 12, 2018
209
0.72
Booker sets out to land the starring role in the school's musical about a boy who loves playing basketball and performing hip-hop. When Raven has a vision of Booker receiving a standing ovation, she's convinced he's perfect for the role and encourages him to go for it. However, when Nia discovers the part requires someone who is great at basketball and can rap – two things Tess excels at – she tries to convince Coach Spitz to let Tess audition for the role. When he refuses because Tess is a girl, a determined Nia takes a stand to prove girls can do anything boys can do.
29
16
"Switch-or-Treat"
Leonard R. Garner Jr.
Octavia Bray
October 19, 2018
220
0.71
Booker and Raven's psychic powers cause them to switch bodies on Halloween. When their Aunt Maureen comes to warn them, she inadvertently switches bodies with Nia's crush Miles.
30
17
"Just Call Me Vic"
Lynda Tarrak
Adrienne Carter
October 26, 2018
217
0.78
Shorthanded without Chelsea, Grandpa Baxter shows up to help with the chores to make Raven's life easier, but only ends up making everyone's lives more difficult.
31
18
"New Dog, Old Trick"
Leonard R. Garner Jr.
LaTonya Croff
November 2, 2018
218
0.69
When Raven accompanies Nia on her retreat for the Young Leaders of Tomorrow, Raven takes advantage of the retreat to try and further her fashion career, becoming more focused on talking to Shinée Dubois about her new fashion line.
32
19
"It's Your Party and I'll Spy If I Want To"
Leonard R. Garner Jr.
Angeline Olschewski
November 9, 2018
219
0.85
When Nia and Booker throw an epic 13th birthday party with no moms or kids allowed, they're forced to tell Raven and Levi they can't attend.
33
20
"Winners and Losers"
Ron Moseley
Michael Feldman
November 16, 2018
216
0.81
Booker and Nia are both excited when they're named Ambassadors of their school, that is until they learn that their first job is to welcome Mitch as a new student.
34
21
"Keepin' It Real"
Leonard R. Garner Jr.
Paul Ciancarelli & David DiPietro
November 30, 2018
221
0.75
Raven secures social influence Lil Z to appear at the launch of her fashion show, but the kids compromise everything when they use Lil Z's name to sell raffle tickets without his permission.
Season 3 (2019-2020)
No. in Series
No. in Season
Title
Directed by
Written by
Original air date
Production code
U.S. viewers (millions)
35
1
"Friend-Ship"
Trevor Kirschner
Eunetta T. Boone
June 17, 2019
303
0.63
Raven and the kids plan a road trip to visit Chelsea at her cruise ship and encounter several obstacles along the way.
36
2
"Lost at Chel-Sea"
Trevor Kirschner
Warren Hutcherson
June 24, 2019
304
0.74
The kids accidentally get stuck on a cruise ship alone, while Raven and Chelsea desperately try to catch up with them via Jet Ski.
37
3
"Smoky Flow"
Sheldon Epps
LaTonya Croft
July 1, 2019
301
0.51
The Baxter twins and Tess form "The Chi-Lective." in order to enter the Radio Eclipse Live Contest, and win the $10,000 grand prize. They ask Levi to direct a video for their song, "Smoky Flow."
38
4
"Twister, Sister"
Sheldon Epps
Chase Heinrich & Micah Steinberg
July 8, 2019
302
0.59
When Booker challenges Nia's efforts as an activist, she follows her dad to where he's reporting on a storm to prove to herself and her brother that she is indeed an activist and not a "positivist."
39
5
"Dress to Express"
Danielle Fishel
Octavia Bray
July 15, 2019
306
0.54
When Levi makes a documentary to see how a person's style influences people's perception of them, he has Nia, Tess and Booker change up their style of dress which leads to surprising results.
40
6
"Diss Track"
Wendy Faraone
Zora Bikangaga
July 22, 2019
305
0.54
Nia, Tess and Booker are ecstatic over the popularity of their Chi-Lective music video that has gotten thousands of likes on MeTube, until Levi shows them a diss track that's been posted by a rival group, The 3 Go's, that makes fun of Booker.
41
7
"Disorder in the Court"
Leonard R. Garner Jr.
Susan Jaffee
September 13, 2019
307
0.57
Levi is perplexed when his father, Garrett Grayson returns with a suspiciously familiar business venture which causes Chelsea to confront her ex in (televised) court. Meanwhile, Booker, Nia, and Tess attempt to take the notoriety of "The Chi-Lective" to the next level.
42
8
"School House Trap"
Wendy Faraone
LaTonya Croft
September 20, 2019
309
0.48
The kids make it to the next round in the Radio Eclipse music competition, but Raven threatens to take away their band when Booker gets a bad grade.
43
9
"Cali Dreams"
Jon Rosenbaum
Zora Bikangaga
September 27, 2019
310
0.44
The Chi-Lective heads to California for the Radio Eclipse Live Contest finals, the last step on the path they started with "Smoky Flow".
The kids make it to the next round in the Radio Eclipse music competition, but Raven threatens to take away their band when Booker gets a bad grade.
44
10
"Creepin' It Real"
Rich Correll
Warren Hutcherson
October 11, 2019
314
0.63
When Booker has a haunting vision on Halloween involving their new neighbor, the kids set out to prove the guy is really a monster.
45
11
"Girls Just Wanna Have Phones"
Danielle Fisher
Chase Heinrich & Micah Steinberg
October 18, 2019
308
0.51
Nia and Tess challenge Raven and Chelsea to see who can go without technology the longest. Meanwhile, Booker tries to impress a new girl in the building.
46
12
"Friday Night Tights"
Leonard R. Garner Jr.
Eunetta T. Boone
October 25, 2019
311
0.52
Booker joins the ballet club to win over Danni but has second thoughts when the coolest kid in school starts to make fun of him.
47
13
"It's Not Easy Being Green"
Lynda Tarryk
Susan Jaffee
November 1, 2019
312
0.52
Booker gets jealous when Danni strikes up a friendship with Nia and Tess; Levi helps Raven and Chelsea realize they should combine their businesses.
48
14
"Crewed Up"
Lynda Tarryk
Octavia Bray
November 15, 2019
313
0.43
When Levi starts hanging out with a new group of friends, Booker has a vision that leads him to believe that they're up to no good and tries to steer Levi away from them.
49
15
"Sorry to Father You"
Raven-Symoné
Chase Heinrich & Micah Steinberg
November 22, 2019
315
0.47
When Raven and Chelsea go on a weekend getaway to celebrate the anniversary of their friendship, the kids are left at home in the care of both Devon and Garrett.
50
16
"Bah Humbugged"
Kim Fields
LaTonya Croff
December 6, 2019
319
0.42
When Booker has a vision that his mom and dad are getting back together over the Holidays, he tries to recreate every family tradition from Christmas, Hanukkah and Kwanza to help set the mood. Meanwhile, Raven and Garrett butt heads in the kitchen.
51
17
"The Foreign Identity"
Wendy Faraone
Savannah Kopp
February 23, 2020
316
0.56
When Nia gets a crush on the new French exchange student, Timothée, she pretends to be a sophisticated Brit to win him over and enlists Booker to help her keep up the ruse.
52
18
"What About Your Friends?"
Warren Hutcherson
LaTonya Croft
March 1, 2020
324
0.48
Booker's new friends pressure him to try vaping, but he turns them down and warns them about the dangers. They don't listen and when Coach Spitz finds a vape pen, the boys all claim it belongs to Booker and he is suspended. While a disappointed Raven seeks to understand what's going on with her son, Booker sets out to clear his name.
53
19
"Adolessons"
Danielle Fishel
Jason Hauser
March 8, 2020
317
0.29
Booker seeks guidance from Devon on the challenges of adolescence. Raven and Tess help Nia learn how to have fun when she receives her first failing grade in school. Chelsea starts online dating with Levi's support.
54
20
"Close Shave"
Rich Corell
Zora Bikangaga
March 15, 2020
318
0.53
When Booker shirks his responsibilities, helping Mr. Arthur at the local barbershop to attend a concert promoted by Chris Spring-Lake, Mr. Arthur recruits Raven to do her son's work.
55
21
"Hoop Streams"
Trevor Kirschner
Octavia Bray
March 22, 2020
320
0.42
When the school's basketball team makes it to the National Championship, Tess rallies everyone to help her host a live telethon to raise funds for the team to travel.
56
22
"Slammed"
Raven-Symoné
Susan Jaffee
March 29, 2020
321
0.48
When Booker becomes responsible for choosing who will represent the class at the district poetry slam, Nia thinks she has a guaranteed spot on the team. Meanwhile, Raven and Chelsea start a DIY renovation on their new business space.
57
23
"On Edge"
Lynda Tarryk
Adrienne Carter
April 5, 2020
322
0.35
Booker seeks guidance from Devon on the challenges of adolescence. Raven and Tess help Nia learn how to have fun when she receives her first failing grade in school. Chelsea starts online dating with Levi's support.
58
24
"The Story So-Fa"
Danielle Fisher
Chase Heinrich & Micah Steinberg
April 19, 2020
323
0.40
When Nia and Levi surprise their moms with a new couch and donate the old one, Raven and Chelsea reveal that they stored Chelsea's settlement money in the cushions.
59
25
"In-Shoe-encer"
Rich Correll
Savannah Kopp & Jason Hauser
April 26, 2020
325
0.48
Nia becomes an influencer after winning a contest sponsored by a shoe company … until Levi breaks the news that the shoe company doesn't stand for the things Nia believes.
60
26
"Level Up"
Rich Correll
Teleplay by Raven-Symoné & Warren Hutcherson
Story by Savannah Kopp & Jason Hauser
May 3, 2020
326
0.40
Raven and Chelsea anticipate an appearance on Chris Spring-Lake's TV show, will spotlight their new joint business venture. Unfortunately, the self-absorbed host only seems capable of promoting himself.
Season 4 (2020-2021)
No. in Series
No. in Season
Title
Directed by
Written by
Original air date
Production code
U.S. viewers (millions)
61
1
"Raven About Bunk'd"
Trevor Kirshner
Warren Hutcherson
July 24, 2020
409
0.72
Raven, Chelsea Booker, Nia, Levi, and Tess set out on a long road trip to Maine's Camp Champion, but a GPS glitch sends them off course to Camp Kikiwaka, a place with an uncertain future even for those who can catch a glimpse of the future. While Raven and Chelsea hunt for Maine lobster, the kids make arts and crafts and develop feats of engineering, and then set out to find the camp's infamous "Snipe" in Moose Rump's Forbidden Forest. The adventure also includes celebrity piglets, hidden tunnels and a musical performance, as the newcomers forge a camaraderie with Lou, Noah, Ava, Destiny, Gwen, Finn and Matteo – and set out to own the summer.
62
2
"Don't Trust the G in Apt 4B"
Rich Correll
Chase Heinrich & Micah Steinberg
October 9, 2020
407
0.65
Now that they are high school students, Booker and Nia feel they are too old for trick-or-treating. They instead convince Levi, Tess and Ramon to join them for a night of real scares and fun in 4B, the apartment that is suspected to be haunted. Meanwhile, Raven and Chelsea stir up their own batch of holiday antics when they throw a Halloween party for the younger neighborhood kids.
63
3
"Baking Bad"
Robbie Countryman
Chase Heinrich & Micah Steinberg
October 23, 2020
401
0.38
Booker, Nia and Tess discover a baking blogger is passing Nia's photo off as their own social media avatar while writing mean-spirited reviews. The kids try to unmask the culprit before Nia's real-life reputation is jeopardized.
64
4
"Big Little Surprise"
Kelly Park
Jordana Arkin
November 6, 2020
402
0.35
Nia, Booker, Levi and Chelsea secretly plan a big surprise party for Raven's birthday. Unbeknownst to her family, Raven accepted a job driving singing-sensation Sunrise Mahoney around and is sworn to secrecy.
65
5
"Tesscue Me"
Leonard R. Garner Jr.
Jason Hauser
November 13, 2020
403
0.40
Booker and Nia devise a plan to attend their first high school party with Tess without Raven's knowledge. Back at the party, Tess accepts a dance battle challenge against Mikka, and things get out of hand.
66
6
"Sharp Job-jects"
Wendy Faraone
Octavia Bray
November 20, 2020
404
0.48
When Booker and Nia realize they have no money for all of their fun summer plans, they try to get assistant jobs with Raven's persnickety client, Priya.
67
7
"How I Met Your Mentor"
Morenike Joela Evans
Alison Taylor
November 27, 2020
405
0.25
Nia is matched with a high school mentor, whose personality, values and sense of style couldn't be more different.
68
8
"Mad About Yuletide"
Wendy Faraone
Marcelo Chow & Brett Maier
Caitlin Davis
December 18, 2020
413-414
0.38
It's Christmas Eve and the Baxter/Grayson family are trying to make the best of the holiday when a storm hits and disrupts their plans to celebrate together at a cabin on the lake. Snowed in at three different places—Raven and Chelsea are lost in a snow tunnel, dads Devon and Garrett are stuck at the cabin and the kids are home alone—they all must lean on each other to help keep their inner "Christmas Cray" alive!
69
9
"Wheel of Misfortune"
Danielle Fishel
Rasheena Nash
March 19, 2021
406
0.42
It's the first week of high school, and Nia, Booker and Tess find themselves growing in different ways. Nia tries to join all the school clubs her bestie, Tess, is joining but ends up feeling like a third wheel to Tess and Ramon's blossoming relationship.
70
10
"Diff'rent Strikes"
Raven-Symoné
Dave Helem
March 26, 2021
408
0.26
When school is interrupted by a Chicago teachers' strike, Booker has a vision and enlists Nia, Levi and Tess to help him start a home study group that quickly spirals out of control.
71
11
"Fresh Off the Note"
Lynda Tarryk
Jordana Arkin
April 2, 2021
410
0.32
When the new girl seems to a bit too affectionate towards him, Booker writes a note to let her down gently, but slips it into Tess' locker instead.
72
12
"10 Things Debate About You"
Raven-Symoné
Jason Hauser
April 9, 2021
411
0.33
Seeking to harness the competitive rivalry between Levi and Booker, the Carver High Debate coach drafts the middle schooler to be Booker's partner for the Debate tournament. Meanwhile, the other member of the team. Nia, finds herself drawn to her opposition.
73
13
"Plays of Our Lives"
Robbie Countryman
Octavia Bray
April 16, 2021
412
0.28
Levi feels the weight of Chelsea's high expectations when he is cast in his first school play.
74
14
"The Slumber Years"
Sonia Bhalla
Jason Hauser
April 23, 2021
415
0.27
As the family settles into their nightly routine, the kids are reminded not to use their screens, but they have other plans.
75
15
"Bless This Tess"
Ian Jordan
Chase Heinrich & Micah Steinberg
April 30, 2021
416
0.30
After Raven tells the kids that Tess can't keep coming and going during quarantine, Booker, Nia and Levi suggest that Tess temporarily move in.
76
16
"American Torah Story"
Bryan W. McKenzie
Jordana Arkin
May 7, 2021
417
0.25
With his bar mitzvah approaching, Levi realizes he didn't take full advantage of being a kid. Booker encourages Levi to enjoy his childhood to the fullest before becoming a man.
77
17
"Say Yes to the Protest"
Danielle Fishel
Darnell Jones
May 14, 2021
418
0.31
Nia wants to take part in a protest to protect the environment, but first, she has to convince her mom to let her attend. Meanwhile, Raven volunteers to help Levi with his S.T.E.M. project but inadvertently takes over.
78
18
"Saved by the Belle"
Jon Rosenbaum
Rasheena Nash
May 21, 2021
419
0.40
Booker sets out to win "Freshest Freshman" for the yearbook, but he's outdone by Nia when she performs the Heimlich maneuver and saves him from choking. Now, Nia is enjoying her new status as a school hero.
79
19
"So You Think You Can Drive"
Raven-Symoné
Dave Helem
May 21, 2021
420
0.33
Booker and Nia have their learner's permits, but Raven isn't ready to teach them how to drive! When their dad comes to Chicago to help with driving lessons, Nia starts to wonder if she's even ready to drive. Meanwhile, Chelsea reluctantly prepares Levi for his first trip alone to visit his dad in London.
Season 5 (2022-present)
No. in Series
No. in Season
Title
Directed by
Written by
Original air date
Production code
U.S. viewers (millions)
80
1
"The Wrong Victor"
Victor Gonzalez
Jed Elinoff & Scott Thomas
March 11, 2022
501
0.24
Hearing news of her father's ailing health, Raven and Booker leave Chicago for her old hometown of San Francisco. Arriving straight from the airport, Raven causes hospital hijinks trying to ascertain the condition of her dad, Victor, while Booker is introduced to a family member, and encounters new friends.
81
2
"The Big Sammich"
Robbie Countryman
Anthony C. Hill
March 18, 2022
502
0.30
Raven wants to help Victor maintain a healthy lifestyle and leads by example. Meanwhile, Booker finds a way to impress his Grandpa, but it may just undo all of Raven's hard work.
82
3
"Escape From Pal-Catraz"
Lynda Tarryk
Jim Martin
March 25, 2022
503
0.14
As Booker and his new pals go on a tour to one of the city's most infamous landmarks, Raven envisions becoming reacquainted with The Chill Grill.
83
4
"A Streetcar Named Conspire"
Lynda Tarryk
Robin M. Henry
April 1, 2022
504
0.19
Raven's desire to have Booker fall in love with her hometown, leads the pair into taking a wild ride.
84
5
"Clique Bait"
Evelyn Belasco
Jai Joseph
April 8, 2022
505
0.16
Raven discovers Booker's new principal is her old rival, Alana Rivera.
85
6
"21 Lunch Street"
Robbie Countryman
Nori Reed
April 15, 2022
506
0.26
When Ivy's phone apparently goes missing, Booker and Neil are eager to jump into an investigation to uncover the identity of the thief at Bayside High.
86
7
"Retreat Yourself"
Lynda Tarryk
Kourtney Richard
April 22, 2022
507
0.17
Raven insists upon following Victor on his weekend retreat, leaving Booker and his friends to discover why Alice is reluctant to have a birthday party.
87
8
"New Kid on the Chopping Block"
Mary Lou Belli
Brittany Assaly & Danielle Calvert
April 29, 2022
508
N/A
Booker becomes jealous when he loses his status as the newest kid at school.
88
9
"Mr. Petracelli's Revenge"
Leonard R. Garner Jr.
Anthony C. Hill
May 6, 2022
509
N/A
Booker fears history is doomed to repeat itself, as the son of Raven's former contentious history teacher, the current Mr. Petracelli, becomes his history teacher.
89
10
"Date Expectations"
Morenike Joela Evans
Jed Elinoff & Scott Thomas
May 13, 2022
510
0.19
Desperate to take Cami to a dance, Booker convinces Ivy to throw a party at the Chill Grill. But Cami's plans get in the way of Ivy having a successful party.
90
11
"The Great Chill Grill Giveaway"
Jim Martin
Rondell Sheridan
June 10, 2022
511
0.20
Due to an e-mail mix-up by Raven, the announced grand prize for The Chill Grill's Trivia Night, is full ownership of the restaurant, itself.
91
12
"Truth or Hair"
Danielle Fishel
Robin M. Henry
June 17, 2022
512
N/A
When Raven only partially overhears the latest piece of gossip at the beauty salon involving a co-worker dating the owner of The Chill Grill, she is determined to return and get the full story.
92
13
"Munch Ado About Lunching"
Morenike Joela Evans
Jai Joseph
June 24, 2022
513
0.13
Raven doesn't like that Booker and Cami's relationship is getting serious. Victor thinks about taking back over the Chill Grill, but he questions if he's still a good chef.
93
14
"To Halve & Halve Not"
Jade Jenise Dixon
Kourtney Richard
July 1, 2022
514
TBA
Raven changes the Chill Grill, causing tension between her and Victor. Booker feels torn between the two of them. Meanwhile, Ivy and Neil become confused about their friendship.
94
15
"The Fierce Awakens"
TBA
TBA
July 8, 2022
TBA
TBA
Raven wants an influencer to promote her new design studio. So, Neil and Alice train Ivy to model in the way of "The Fierce."
95
16
"The Grand Booker-Pest Hotel"
TBA
TBA
July 15, 2022
TBA
TBA
Booker and Neil turn the Baxter house into a Hotel to make money to fix Booker's car. Raven hosts a pop-up and pretends to be someone else to help Ivy impress female entrepreneurs.
References