"Real Life & Reel Life" is the twenty-fifth episode of Season Two of the sitcom Austin & Ally. It aired on September 22, 2013.
Synopsis
Trish and Dez want to film a "documentary" about Austin and Ally, but when the filming process brings out secrets about the pair, their friendship is torn apart. It is revealed that Ally doubted her partnership with Austin in the beginning, which upsets Austin that Ally had no faith in him. Dez then accidentally reveals that Austin secretly met with another songwriter while Ally's career was taking off, which upsets Ally that Austin was thinking of replacing her. The secrets cause the two to fight with each other, preventing the film from being finished. Trish and Dez come up with an idea so the two can forgive each other. It's successful, and Austin and Ally forgive each other and share their second kiss.
v - e -

d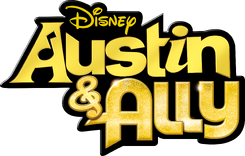 Songs
"Can't Do it Without You" • "Double Take" • "Break Down the Walls" • "A Billion Hits" • "Not a Love Song" • "It's Me, It's You" • "The Butterfly Song" • "Trash Talka" • "Better Together" • "You Don't See Me" • "Heard it on the Radio" • "Heart Beat" • "Na Na Na (The Summer Song)" • "The Way That You Do" • "Illusion" • "Don't Look Down" • "Who I Am" • "Got It 2" • "Christmas Soul" • "Can You Feel It" • "Face to Face" • "No Ordinary Day" • "You Can Come to Me" • "I Think About You" • "Finally Me" • "The Ally Way" • "Steal Your Heart" • "Timeless" • "Living in the Moment" • "I Got That Rock and Roll" • "The Me That You Don't See" • "Better Than This" • "Chasin' the Beat of My Heart" • "You Wish You Were Me" • "Redial" • "I Love Christmas" • "Austin & Ally Glee Club Mash Up" • "Who U R" • "Upside Down" • "Stuck on You" • "Me and You" • "What We're About" • "Look Out" • "Superhero" • "Parachute" • "No Place Like Home" • "Play My Song" • "Dance Like Nobody's Watching" • "Take it from the Top" • "Jump Back, Kiss Yourself" • "Perfect Christmas" • "You've Got a Friend" • "Two in a Million"