Notice #1: Due to the length of sections on this page, we have enabled a feature to hide them by default; however, you also have the option to show them. You can do so by clicking on the Expand text to show them, and the Collapse text to hide them afterwards.
Notice #2: This page only lists content that ties-in to the sponsorships of various Disney media. Original content designed/created by the Roblox Corporation such as certain accessories, decals, models etc. that were included in an official Disney sponsored event or promotion but don't feature designs that were based off of the sponsorships in-general as such are not accounted for on this page as they do not tie-in to the particular sponsors.
Roblox is a Massively Multiplayer Online Game (MMOG) & Game Creation Platform where users can customize their avatars called Robloxians by purchasing items in the Avatar Shop (formerly known as the Catalog) with a currency known as Robux and explore user-generated worlds or ones created by the Roblox administrators themselves. There was also another currency that formerly ran alongside Robux known as Tix, but was removed in early 2016.
The user-generated worlds are currently known as Experiences (formerly known as Games) and are created through an application known as Roblox Studio. For example, users are given a toolbox to work with, which includes free models, community-made assets that are publicly shared and can be used by anyone. Users can also make their own builds using the wide variety of tools available. Many people have compared this concept to that of Disney Infinity's Toy Box.
Starting in 2010, The Walt Disney Company along with many of its subsidiaries had partnered up with the platform for many sponsors over the course of a decade, and in-which these have all included Disney's TV shows, movies, games, etc. The sponsorships initially started through Disney's television divisions, but had since branched out into movies and other forms of Disney media.
Following the shutdown of Toontown Online and Club Penguin, Disney hadn't been operating a MMOG, which had since caused Roblox to debatably become their biggest partner in the subject of MMOG video games until the release of Fortnite: Battle Royale.
Below is a list of all of the Disney-related promotions that have taken place:
Contests
Events
Grand Prizes
Promocodes
Contest prizes
Event prizes
Avatar Shop items
Parody items
Removed Avatar Shop items
Library models
Library decals
Videos
Gallery
Trivia
The Walt Disney Company (through Disney XD) was Roblox's very first promotional partnership company.
20th Century Studios (then known as 20th Century Fox) content, including sponsors for the The Three Stooges, Percy Jackson: Sea of Monsters, Walking with Dinosaurs, Night at the Museum: Secret of the Tomb, The Peanuts Movie, Alvin and the Chipmunks: The Road Chip, Ice Age: Collision Course, and Ferdinand films are not accounted for on this page as they were not affiliated with The Walt Disney Company prior to the acquisition.
Disney XD's Player Select series has Roblox played by several YouTubers and is featured on the show as one of the main games to do so, alongside other games such as Fortnite, Minecraft, Spyro, Rocket League, Untitled Goose Game, etc.
Meepcity, one of the most popular games on the platform, re-used the Puffles (otherwise known as Meeps) from Club Penguin, along with the ice cream shop from Toontown Online.

Besides this, it was also featured in the Coco event.

The shoulder accessory "Pixu the Golden Dragon" actually has a spelling error in its title.

In the original series, it is known as Pixiu, with an i included between the x and the u.

Robert Hashman, the former Senior 3D Artist and a 3D contractor for the Roblox Corporation, confirmed in a now-deleted tweet that Disney and their subsidiaries had the final say for the designs of the assets that got published onto the platform and website.

For example, an earlier design posted onto his Twitter profile as well as his now-deleted portfolio showed an earlier design of the Incredibles 2 Mask, but with a more aggressive expression. He then went on to state that Pixar requested that the 3D model be changed into a more-friendly, neutral look, which then took on the final appearance for the item.

The Galactic Speedway Creator Challenge event is still running, however the Star Wars-related items have been removed and replaced with original items instead as the contract rights have since expired.
The Galactic Speedway Creator Challenge event reused BB-8 from the Space Battle event.
Mickey Mouse is mentioned on Roblox's blog post for the official Disney Infinity 3.0 event, with a line of text listing "Worth noting, Mickey Mouse apparently has some mad Dodgeball game."[1]
The Speedskater hat accessory mentions Walt Disney in its description, with a line of text listing "It's like Walt Disney on Ice meets the Fast and the Furious."[2]
The two characters featured in the CGI-animated short for the Galactic Speedway Creator Challenge event are the Pilot Jasper and Bounty Hunter L-23 bundles.
As of 2021, Disney has not partnered with Roblox again since Bob Iger stepped down from his position as CEO and was replaced by Bob Chapek.

This might likely just be a coincidence, however Disney may have changed its' focus towards partnering with other non-Disney games for promotional crossovers such as Fortnite and Minecraft instead.

The sponsorship for Star Wars Rebels: Season Two not only included free virtual items, but also featured promotional decals on billboards advertising the series in the maps of two pre-existing games on the platform, which were Epic Minigames and DODGEBALL!, and also had the shows' logo on both respective thumbnails for a brief period of time.

The sponsorship for Cars 3 was similar, with the game Lumber Tycoon 2 also featuring promotional billboards.

The title and description for the This is a Skatepark. Not Sparta. hat from the Zeke & Luther event is a reference to the "This Is Sparta!" meme which was one of the most popular memes at the time when the item and event came out.
References
External links
v - e -

d
Characters
Zeke Falcone

•

Luther Waffles

•

Kojo Jonesworth

•

Ginger Falcone

• Ozzie Kepphart • Don Donaldson • Nana Waffles • Deputy Dingle • Jumpsuit Johnson • Garrett Delfino • Roy Waffles • Poochie McGruder • Kirby Cheddar • Charlie and Doyce Plunk • Lisa Grubner • Monica Lopez • Eddie Coletti • Olivia Masterson • Dale Davis • Dr. Ricardo • Bridget
v - e -

d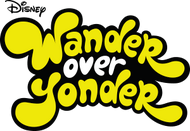 Organizations/Groups
Lord Hater's Army • Insurgent Generals • Wander and Sylvia • Bounty Hunters • Lord Dominator's Army • Galactic Villain Leaderboard • Emperor Awesome's Army
Locations
Lord Hater's Spaceship • Binglebopolopolis • Doomstone • Baaaaa-halla • Phunulon • Ballzeria • Buster • Doom Arena • Planet Ziziks • Flendar • Lord Dominatior's Spaceship • Arachnomorph Homeworld
v - e - d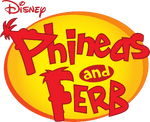 Episodes
Season One: "Rollercoaster" • "Candace Loses Her Head" • "The Fast and the Phineas" • "Lawn Gnome Beach Party of Terror" • "The Magnificent Few" • "S'Winter" • "Are You My Mummy?" • "Flop Starz" • "Raging Bully" • "Lights, Candace, Action!" • "Get That Bigfoot Outta My Face!" • "Tree to Get Ready" • "It's About Time!" • "Jerk De Soleil" • "Toy to the World" • "One Good Scare Ought to Do It!" • "A Hard Day's Knight" • "I, Brobot" • "Mom's Birthday" • "Journey to the Center of Candace" • "Run Away Runway" • "I Scream, You Scream" • "It's a Mud, Mud, Mud, Mud World" • "The Ballad of Badbeard" • "Dude, We're Getting the Band Back Together" • "Ready for the Bettys" • "The Flying Fishmonger" • "Phineas and Ferb Get Busted!" • "Greece Lightning" • "Leave the Busting to Us!" • "Crack That Whip" • "The Best Lazy Day Ever" • "Boyfriend From 27,000 B.C." • "Voyage to the Bottom of Buford" • "Put That Putter Away" • "Does This Duckbill Make Me Look Fat?" • "Traffic Cam Caper" • "Bowl-R-Ama Drama" • "The Monster of Phineas-n-Ferbenstein" • "Oil on Candace" • "Unfair Science Fair" • "Unfair Science Fair Redux (Another Story)" • "Out to Launch" • "Got Game?" • "Comet Kermillian" • "Out of Toon" • "Hail Doofania!"


Season Two: "The Lake Nose Monster" • "Interview With a Platypus" • "Tip of the Day" • "Attack of the 50 Foot Sister" • "Backyard Aquarium" • "Day of the Living Gelatin" • "Elementary My Dear Stacy" • "Don't Even Blink" • "Chez Platypus" • "Perry Lays an Egg" • "Gaming the System" • "The Chronicles of Meap" • "Thaddeus and Thor" • "De Plane! De Plane!" • "Let's Take a Quiz" • "At the Car Wash" • "Oh, There You Are, Perry" • "Swiss Family Phineas" • "Hide and Seek" • "That Sinking Feeling" • "The Baljeatles" • "Vanessassary Roughness" • "No More Bunny Business" • "Spa Day" • "Phineas and Ferb's Quantum Boogaloo" • "Phineas and Ferb Musical Cliptastic Countdown" • "Bubble Boys" • "Isabella and the Temple of Sap" • "Cheer Up Candace" • "Fireside Girl Jamboree" • "The Bully Code" • "Finding Mary McGuffin" • "Picture This" • "Nerdy Dancin'" • "What Do It Do?" • "Atlantis" • "Phineas and Ferb Christmas Vacation!" • "Just Passing Through" • "Candace's Big Day" • "I Was a Middle Aged Robot" • "Suddenly Suzy" • "Undercover Carl" • "Hip Hip Parade" • "Invasion of the Ferb Snatchers" • "Ain't No Kiddie Ride" • "Not Phineas and Ferb" • "Phineas and Ferb-Busters!" • "The Lizard Whisperer" • "Robot Rodeo" • "The Beak" • "She's the Mayor" • "The Lemonade Stand" • "Phineas and Ferb Hawaiian Vacation" • "Summer Belongs to You!" • "Nerds of a Feather" • "Wizard of Odd" • "We Call it Maze" • "Ladies and Gentlemen, Meet Max Modem!" • "The Secret of Success" • "The Doof Side of the Moon" • "Split Personality" • "Brain Drain" • "Rollercoaster: The Musical!" • "Make Play" • "Candace Gets Busted"
Season Three: "The Great Indoors" • "Canderemy" • "Run, Candace, Run" • "Last Train to Bustville" • "Phineas' Birthday Clip-O-Rama!" • "The Belly of the Beast" • "Moon Farm" • "Ask a Foolish Question" • "Misperceived Monotreme" • "Candace Disconnected" • "Magic Carpet Ride" • "Bad Hair Day" • "Meatloaf Surprise" • "Phineas and Ferb Interrupted" • "A Real Boy" • "Mommy Can You Hear Me?" • "Road Trip" • "Tour de Ferb" • "Skiddley Whiffers" • "My Fair Goalie" • "Bullseye!" • "That's the Spirit" • "The Curse of Candace" • "Escape from Phineas Tower" • "Lotsa Latkes" • "Ferb Latin" • "A Phineas and Ferb Family Christmas" • "Tri-Stone Area" • "Doof Dynasty" • "Excaliferb" • "Phineas and Ferb and the Temple of Juatchadoon" • "Monster from the Id" • "Gi-Ants" • "The Remains of the Platypus" • "Mom's in the House" • "Perry the Actorpus" • "Let's Bounce" • "Bully Bromance Break Up" • "Quietest Day Ever" • "Doonkleberry Imperative" • "Meapless in Seattle" • "Delivery of Destiny" • "Buford Confidential" • "The Mom Attractor" • "Cranius Maximus" • "Agent Doof" • "Minor Monogram" • "What a Croc!" • "Sleepwalk Surprise" • "Sci-Fi Pie Fly" • "Sipping with the Enemy" • "Tri-State Treasure: Boot of Secrets" • "Doofapus" • "Norm Unleashed" • "Where's Perry?" • "Ferb TV" • "When Worlds Collide" • "What'd I Miss?" • "Road to Danville" • "This is Your Backstory" • "Blackout!"
Season Four: "For Your Ice Only " • "Happy New Year!" • "Fly On the Wall" • "Bully Bust" • "My Sweet Ride" • "Der Kinderlumper" • "Sidetracked" • "Primal Perry" • "Mind Share" • "Backyard Hodge Podge" • "Bee Day" • "Bee Story" • "Great Balls of Water" • "Where's Pinky?" • "Phineas and Ferb Musical Cliptastic Countdown Hosted by Kelly Osbourne" • "Knot My Problem" • "Just Desserts" • "La Candace-Cabra" • "Happy Birthday, Isabella" • "Love at First Byte" • "One Good Turn" • "Mission Marvel" • "Thanks But No Thanks" • "Troy Story" • "Druselsteinoween" • "Terrifying Tri-State Trilogy of Terror" • "Face Your Fear" • "Cheers for Fears" • "Steampunx" • "Just Our Luck" • "Return Policy" • "Live and Let Drive" • "Phineas and Ferb Save Summer" • "Father's Day" • "Imperfect Storm" • "The Return of the Rogue Rabbit" • "It's No Picnic" • "The Klimpaloon Ultimatum" • "Operation Crumb Cake" • "Mandace" • "Phineas and Ferb: Star Wars" • "Lost in Danville" • "The Inator Method" • "Night of the Living Pharmacists" • "Tales from the Resistance: Back to the 2nd Dimension" • "Doof 101" • "Act Your Age" • "Last Day of Summer" • "O.W.C.A. Files"