"Royal Vacation" is the eightieth episode of the Disney Junior animated series, Sofia the First. It premiered on November 11, 2016 and is the twenty-sixth episode in the third season.
Plot
It is night time at the castle of Enchancia and Miranda is in the Family Room getting it ready for Game Night. Sofia arrives late since she was practicing Flying Derby and lost track of time. Miranda informs her that her father and siblings have not shown up either. While Miranda goes to get Roland, Sofia goes to get Amber and James. Sofia finds Amber redesigning her closet to add a mini-planetarium so she can look at the stars while she is changing clothes and she promises to show up. Sofia also finds James playing with his toy soldiers on "an exciting and daring quest to save King Ashford", having turned most of his bedroom floor space into a vast tactical battlefield, and also promises to show up. Miranda finds Roland with the Royal Builder designing a castle for the elves and he also promises to show up. However, the trio never shows up at all. Miranda asks Sofia when it was the last time their family spent some quality time together but Sofia cannot even remember when that was, as one family member or another tends to be busy with an activity or duty. Sophia suggests a family vacation, so Miranda decides to book one to the Royal Elephant Rain Forests so they can do just that.
On the day of the trip, a few other servants help Baileywick carry the royal family's luggage and he packs it as best he can (as Amber brought way more than she should) in the trunk of the Cloud Coaster, a new steam-powered automobile Roland has been dying to take for a spin. James and Amber intend to bring a pair of toy soldiers and a planetarium blueprint respectively, but Miranda has the twins hand them over as they'd be distractions. They take off to the Royal Elephant Park to spend five days there. Along the way, Amber's overpacking causes the trunk lid to come loose and their luggage falls out. When they arrive, Roland and the twins' enthusiasm instantly vanishes: The "lodge" is just an old wooden hut that's so rotted with decay it looks like it will fall down any second, the "cruise boat" is just an old wooden raft, and Fabulous Freddy, their guide to see the Flying Elephants, sends a box by messenger bird with a note saying he is sick in bed. Amber is horrified when she discovers their luggage is gone. Seeing the box contains a guide map and a 'Flying Elephant herding whistle', Miranda and Sofia decide to just take their family on the tour to see the Flying Elephants themselves on the raft. The raft ride is mostly boring for the twins. It takes a negative turn when they stop at the Spider Monkey Refuge and follow a spider monkey they spot back to a tree. It turns out the monkey's entire troop lives in the tree, which becomes aggressive, pelts them with berries, and drives them back to the raft. The monkeys pursue the raft alongside the river with their fruity projectiles until a fork in the river prevents them from following any further. Roland and the twins want to go back to the lodge but Sofia insists that they continue since she wants to see the Flying Elephants.
They arrive in Parrot Glades where they get lost and James loses his hiking boots to a mud puddle thanks to confusion caused by the parrots repeating the family's calls to each other. Sofia reunites her family by telling them to go to a hill with a stone arch in the middle that they can all see and Miranda makes James emergency footwear with vines and large leaves. Miranda then goes to look for the Flying Elephants up a path to the top of a high hill to get the vacation back on track. Climbing on some odd-colored boulders in a body of water for a better look, she uses the whistle and discovers the 'boulders' are the elephants and she's accidentally scared them with it. She flees back down the hill with a stampede on her heels that destroys their raft. Things get worse when it starts raining.
The Royal Family is forced to take shelter inside a cave they spot nearby, realizing that rain in a rainforest could last all night. Miranda feels bad that the vacation was a total failure. Sofia, Roland, and James get a campfire started and Amber rearranges some of the larger rocks in the cave to give the family 'rock ottomans' to sit on. Sofia and Miranda also provide some food to eat. After they eat, the Royal Family plays "Who Am I?" The next morning, the Royal Family find the Flying Elephants from yesterday just outside the cave. Miranda gently walks up to them and apologizes for scaring them with the whistle, and finds them to be friendly. As the rest of the family comes up to meet the herd, Sofia asks one of the calves if the herd would be willing to fly them back to the lodge and after conferring, the elephants agree to give them a ride. The elephant ride makes them decide to give the vacation a second chance and they ask the elephants to fly to the hot springs instead. On the way, they musically express how they are finally starting to enjoy their vacation.
Cast
Song 
Trivia
This is the first appearance of an automobile in the series.
"What a Vacation" is the fourth song the Royals sung as a family
The Cloud Coaster is a reference to the 1968 musical film Chitty Chitty Bang Bang.
This is the second time Queen Miranda wears the same travel outfit worn in "New Genie on the Block".
This is the third time King Roland wears the same travel outfit worn in "New Genie on the Block" and "Dads and Daughters Day".

This is the third time Roland wears short pants in the series.

Sofia doesn't wear her signature outfit at all in this episode.
Moral: Always make time for your family.
International Premieres
Gallery
v - e - d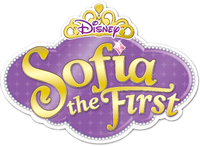 Characters
Princess Sofia • Queen Miranda • King Roland II • Prince James • Princess Amber • Princess Hildegard • Cedric the Sorcerer • Wormwood • Baileywick • Robin • Mia • Clover • Whatnaught • Goodwyn the Great • Winifred the Wise • Jade • Ruby Hanshaw • Princess Clio • Prince Zandar • Princess Jun • Prince Hugo • Minimus • Princess Vivian • Crackle • King Marcus and Queen Cecily • Trolls• Lucinda • Prince Jin • Magic Carpet • Jasper • Prince Khalid • Meg and Peg • Madam Ubetcha • Prince Desmond • Miss Nettle • Sir Gillium • Professor Popov • Helen Hanshaw • Oona • Queen Emmaline • Cora • Plank • Aunt Tilly • Wilbur the Wombeast • Sven • Emperor Quon • Empress Lin-Lin • Rex • Prince Axel • King Garrick • Electra • Vaughan and Vance • Marla • Sir Bartleby • Sir Maxwell • Sir Finnegan • Gwen • Chef Andre • Sofia the Worst • Lady Joy • Lord Gilbert • Wu-Chang • Jade Jaguar • Sir Dax • Boo • Princess Lani • Mamanu • Kamea and Halia • Praline • Freedo • Princess Zooey • Princess Astrid • Slickwell • Greylock the Grand • Princess Ivy • Dragons of Enchancia • Winter • Whiskers • Glacia the Ice Witch • Elliot, Amy, and Kurt • Tizzy • Master Erwin • Bryce Twigley • Button, Benngee, and Brody • Mossy • Carol of the Arrow • Jane • Princess Kari • Miss Elodie • Fluke • Slim • Shelly • Flip • Mantacorn • Onyx and Opal • Wendell Fidget • Mrs. Fidget • Saffron • Muck, Gunk, and Grime • Spruce • Ballerina • Mazzimo • Prince Roderick • Gavin • Kazeem • Sergeant Fizz • King Habib and Queen Farnaz • Chief Gnuckles • Flinch • Grotta • Elfonso • Elfred • Milo the Snake • King Henrik • Cordelia the Conjuror • Calista • Morgana • Crispy • Barley • Sassofras • Professor Zacharias Fleeber • Grand Mum • Gemina and Argus • Count Barnstorm • Sir Oliver • Sir Jaxon • Willawing • Kai • Princess Charlotte • Morris • Zinessa • King Philip and Queen Everly • Lily • Indigo • Marty and Maple • Mandy • Grimtrix • Wriggley, Pumpkin, and Chester • Skye • Piccolo • Baron Von Rocha • Professor Pecullian • Sea Monsters • Malachite and Fig • Omar • Prisma • Azurine • Orion • Vega • Chrysta • Sizzle • Cinder • Singe • Mare of the Mist • King Roland I • Roma • Giggling Goblin • Captain Quivers • Twitch • Vor • Nerissa


Elena of Avalor: Princess Elena • Princess Isabel • Francisco • Luisa • Shuriki • Alacazar • Zuzo • Mateo • Migs, Luna, and Skylar • Rafa • Chancellor Esteban • Armando • King Raul and Queen Lucia • Naomi Turner
Guest Characters: Flora, Fauna, and Merryweather • Cinderella • Jasmine • Magic Carpet • Belle • Ariel • Aurora • Snow White • Mulan • Rapunzel • Tiana • Merida • Olaf • Merlin • Archimedes
Community content is available under
CC-BY-SA
unless otherwise noted.