| | |
| --- | --- |
| | Sally is a featured article, which means that it has been identified as one of the best articles produced by the Disney Wiki community. If you see a way this page can be updated or improved without compromising previous work, please feel free to contribute. |
"... She's the only one who makes sense around this insane asylum!"
―Santa Claus to Jack, referring to Sally

Sally (later Sally Skellington[1]) is the deuteragonist in Disney's 1993 stop-motion film, The Nightmare Before Christmas, and the main protagonist of the upcoming 2022 novel Long Live the Pumpkin Queen. She is a rag doll monster from Halloween Town, created by Dr. Finkelstein. An intelligent, yet inconspicuous woman, Sally yearns for independence, but is repeatedly restrained by her overprotective creator. She is also romantically infatuated with Jack Skellington, the Pumpkin King.
Background
Personality
Sally is kind, sensible, honest, and incredibly clever. Sally was created by Dr. Finkelstein, Halloween Town's resident mad scientist, yet their relationship is rather tense, as Finklestein insists on keeping Sally under lock and key, under the pretext of protecting her from the excitement of Halloween. However, Sally is restless and is intrigued by the wonders of the outside world.
It is this restlessness, or, more specifically, this desire for something better in her life, that draws her to Jack Skellington. At the beginning of the movie, she idolizes and admires Jack much like any of the other female members of Halloween Town; however, she quickly discovers that they are connected by the desire for something more in their lives, and her feelings for him intensify. The two refer to each other as "friends", though Jack seems unaware of her true feelings for him, as she is too shy to make them known to him other than through her sweet actions.
Sally is an expert at needlework and keeps a needle and thread on her person at all times. Her skills are well appreciated, as evidenced by Jack's request of her to tailor him a Santa suit and his encouraging words to her. She also has skills at brewing potions, which she uses to poison Finklestein so she can escape; and seems to have psychic-like tendencies.
Physical appearance
Sally has faded blue fabric for skin, with multiple sewing stitches all over her body, and is quite slender. She has large eyes with small black pupils and red lips. Her hair, where she hides a sewing needle, is a reddish color and is kept at tailbone-length. Sally is also known to be stuffed with fall leaves.
Sally wears a knee-high, ragged dress with a V-cut neckline, and is presumably made by simply stitching together multi-colored pieces of cloth (it has a sewn pocket for her thread). She also wears black heel boots with black and white striped socks.
Powers and abilities
Being made of stitched-together body parts, Sally is largely invulnerable to bodily harm, surviving an otherwise deadly fall from Finklestein's tower, albeit in pieces. Her limbs can also move independently from her body, shown when she used one of her legs to distract Oogie Boogie while attempting to save Santa.
Sally has extensive knowledge of potions, having used ingredients such as deadly nightshade to drug her jailor Dr. Finklestein on more than one occasion, and is an expert seamstress, using a needle and thread to stitch herself back together.
Sally seems to have some precognition powers, however, these powers were only shown once when Sally receives the vision of Jack's ideas of Christmas ending in disaster. It is unknown if she inherently possesses such powers (or if she is capable of accessing them regularly) or simply received one due to the situation at hand.
Appearances
During the beginning, Sally has escaped the Doctor again to see the festivities of Halloween, especially to see Jack. However, once Finkelstein catches up to her, she runs off to hide in the graveyard, leaving one of her arms with her creator. While she hides, she overhears Jack's sorrowful song, expressing the weariness of his life, she comes to understand the deeper connection between them and falls deeply in love with him.
After returning to the lab, it is revealed that Sally has grown resentful of Dr. Finkelstein's over-protectiveness and that in the past has slipped deadly nightshade into his tea (at least three times) as a narcotic and then left the house while he was asleep.
Before Jack returns from Christmas Town, she again slips deadly nightshade into Finklestein's soup (secretly using a spoon with holes to convince him it's not drugged), and runs off to participate in the town meeting Jack has called when he returns. Though she is intrigued by the things Jack has brought from Christmas Town, she already feels that something about this is incorrect. The very next day, Dr. Finkelstein imprisons her upon her return to the laboratory, fed up with her drugging him so many times already. Despite being trapped in her room, she creates a gift basket for Jack, who is busy conducting several experiments. She escapes her imprisonment by throwing herself from the tower and sewing herself back together after falling apart from the impact. She delivers the basket to Jack but runs away before Jack can thank her.
As she is outside of Jack's house, Sally picks at a flower's petals and has an ominous premonition about Christmas going wrong when she has a vision of a Christmas tree bursting into flames. From this point on, she tries to convince Jack that his Christmas plans are a mistake for his safety. However, all her attempts to stop Jack from making Christmas fail, and she is even persuaded to make the Santa suit Jack wears on Christmas Eve.
After Lock, Shock, and Barrel arrive with Santa Claus and Jack takes his hat from him, Sally realizes that the situation has become far worse than she envisioned. She then attempts to ruin Jack's plan by pouring her whole jar of fog juice into the fountain to create a heavy fog. This works at first until Jack's pet dog Zero reveals his glowing nose which Jack immediately uses to guide his sleigh. Sally watches in horror and sadness as Jack takes off.
In a final attempt to save Jack and Christmas, she goes to rescue Santa from the evil Oogie Boogie, only to get captured as well. At the near-end, once Jack has defeated Oogie Boogie, Santa tells Jack that Sally is "the only one who makes any sense around this insane asylum". After Santa leaves, Jack finally comes to appreciate what Sally has attempted to do for him. Before Jack can say anything, the pair is interrupted by the Mayor, who had been told of Jack's survival by Lock, Shock, and Barrel and brought to their treehouse to rescue Jack and Sally, before being taken back to Halloween Town. Eventually, Jack meets Sally again on the spiral hill (while picking a rose) where they confess their love for each other and kiss.
Sally is set to appear as the main protagonist in this sequel novel, that sees Sally married to Jack and is the crowned Monarch of Halloween Town, and has been given the title "Pumpkin Queen".
Other appearances
An emoticon version of Sally appeared in the As Told by Emoji episode based on The Nightmare Before Christmas.
Video games
In his attempts to turn Halloween into Bug Day, Oogie Boogie tries to kidnap Jack AKA the Pumpkin King, but Sally is kidnapped by mistake. Oogie Boogie decides to hold her hostage until Jack comes to save her and the town from his terror. It is from this experience that Sally falls in love with Jack.
After Jack returns to Halloween Town from his travels, Sally is one of the few citizens of Halloween Town who has not been deceived by Oogie Boogie and remain loyal to Jack. Unfortunately, she is captured by Oogie's boys and Jack has to save her from a giant spider. Later on, Sally helps provide Jack with news on events and even aids in giving Santa Halloween town's other sleigh so he can help Jack get the presents back. At the end, she fears Jack might leave again, and once again they share a kiss on Spiral Hill.

Sally appears in all 3 installments of the Kingdom Hearts video game series.
Her role in the first Kingdom Hearts is relatively minor. Jack and Sora find her in the graveyard and she gives them one of the ingredients for the heart Doctor Finkelstein is making, memory (Forget-Me-Not). She expresses her worries about Jack's plan of adding the Heartless swarming the town to the Halloween festivities, though Jack tells her not to worry. Her gut feeling proves to be right, as Oogie Boogie steals the heart and attempts to use it to summon Heartless to defeat Jack. Oogie's plan fails, and Jack admits his mistake, but Sally promises that next time they will plan together.
In Chain of Memories, she was "created" from Sora's memories of Halloween Town. Sally is in possession of a potion Dr. Finkelstein made that can bring "true memories". She hesitates to give the potion to Jack, as Heartless appeared when Finkelstein did so much as sniff the potion. However, Oogie Boogie pops up and steals the potion from her. When Oogie drinks the whole potion, he is overwhelmed with fear, and she concludes that this means the potion was a failure, though whether she is right or not never becomes clear.
Sally plays a bigger part in Kingdom Hearts II, in which the events in Halloween Town are loosely based on the events of the film. Jack is determined to take Santa Claus's place this year, and even convinced Sora and the gang to join him as Santa's bodyguards. Sally has a terrible feeling about this, but Jack and Sora do not adhere to her warnings, too excited by the concept of making Christmas. When Santa goes to Halloween Town to find Jack, Sally comes to him and asks him to avoid speaking with the Pumpkin King. She becomes the only witness to the resurrected Oogie Boogie kidnapping Santa and runs off to warn Jack and the others. They all return to Christmas Town, where Oogie Boogie is about to throw Santa into one of his own gift-making machines, but Sally distracts Oogie to save Santa. In the end, she gives Jack a Santa suit she sewed on his request. In the second trip to Halloween Town, Jack still wears the Santa suit, feeling that it would be rude not to wear the suit she worked so hard on. By the end of the visit, Jack learns the meaning of Christmas by understanding the act of giving and understands that he felt so strongly about wearing the suit because it was a gift from Sally. He dances with Sally in the end, finally realizing all of the gifts she had given to him were all from the heart and wishes to give her something in return. She tells him that the nicest present she could ever ask for is just to be with Jack. Jack responds telling her that she does not even have to ask for that, meaning Jack feels the same way for her.
Sally appears at the Walt Disney Parks and Resorts as a rare, yet popular, character available for meet-and-greets. Like Jack, she is almost exclusively seen during the Halloween to Christmas season.
An animatronic Sally is featured during Haunted Mansion Holiday in Disneyland, through both the Halloween and Christmas seasons. She also served as the inspiration for the attraction's 2016 gingerbread house. Also in the 2016 rendition of the ride, a new Sally animatronic was added to the graveyard scene, staring admiringly at Jack.
For meet-and-greets during the season, Sally can be found in New Orleans Square.
Sally was also featured in a unit based on The Nightmare Before Christmas in Disneyland's Frightfully Fun Parade.
At Disney's Hollywood Studios, Sally briefly appears in the Jingle Bell, Jingle BAM! holiday show.
In France, Sally makes meet-and-greet appearances in Frontierland during Halloween. She also appeared alongside Jack in Mickey and his Magic Halloween Night.
In the park, Sally makes seasonal appearances in the the Town Square.
Gallery
Trivia
Sally's mouth movements "were animated through the replacement method. During the animation process, only Sally's face 'mask' was removed in order to preserve the order of her long reddish-brown hair. Sally had 10 types of faces, each made with a series of 11 expressions (e.g. eyes open and closed, and various facial poses) and synchronized mouth movements."
In 2008, Evanescence's frontwoman Amy Lee covered "Sally's Song" for the cover album Nightmare Revisited.
Jack and Sally are mentioned in the song, "I Miss You" by Blink-182.
"Sally's Song" was covered by European Gothic-Neo Classical band, Dark Sanctuary, on the album Exaudi Vocem Meam Part II.
Sally's Song was covered by Californian Gothic band, London After Midnight on the compilation album Oddities.
In the soundtrack, an epilogue poem is included that implies that Jack had "4 or 5 skeleton children" several years after the film. The mother of said children is unknown.
Sally in the original film is voiced by Catherine O'Hara, who previously worked with director Tim Burton and Glenn Shadix (voice actor of Mayor of Halloween Town) on the 1988 film Beetlejuice.
Sally originally was supposed to have trouble walking; however, the filmmakers changed this because they thought Sally looked drunk while walking. However, it is shown that Sally walks more stiffly than other characters.
The Japanese version of "Sally's Song" was covered on Nightmare Revisited by an American artist known as Scott Murphy, who is popular in Japan.
Sally is somewhat similar to Frankenstein's monster and the monster made in the Bride of Frankenstein, as she was a sewn-up monster created by a mad scientist.
Although Sally's hair color in the film is light brown, most merchandise and appearances in the Disney Parks depict her as a redhead.
According to the Disneystrology book, her birthday would be on February 8th.
Due to receiving a premonition of Jack's Christmas failure, it is highly debated by fans on whether or not Sally possesses any sort of psychic powers. It was never confirmed if Sally is capable of accessing such powers or if she simply received the premonition in light of the moment.
References
External Links
v - e - d
Characters
Main Characters: Sora • Riku • Kairi • King Mickey • Donald Duck • Goofy • Roxas • Axel/Lea • Naminé • Xion • Aqua • Terra • Ventus


Villains: Xehanort • Ansem • Xemnas • Maleficent • Pete • Vanitas • Xigbar/Braig • Xaldin • Vexen • Lexaeus • Zexion • Saïx/Isa • Demyx • Luxord • Marluxia • Larxene • Terra-Xehanort • Young Xehanort • Xehanort's Guardian
Other Characters: Jiminy Cricket • Ansem the Wise/DiZ • Yen Sid • Master Eraqus • Dilan • Even • Aeleus • Ienzo • Lingering Will • Hayner • Pence • Olette • Kairi's Grandma • Riku Replica • Jiminy's Journal • Foretellers • Master of Masters • Luxu • Ephemer • Skuld • Chirithy • Lauriam • Elrena
Original Monsters: Heartless • Nobodies • Unversed • Dream Eater
Disney Characters introduced in Kingdom Hearts: Queen Minnie • Daisy Duck • Pluto • Chip and Dale • Huey, Dewey, and Louie • Magic Brooms • Alice • White Rabbit • Doorknob • Cheshire Cat • Queen of Hearts • Card Soldiers • Tarzan • Jane Porter • Clayton • Terk • Kerchak • Kala • Sabor • Hercules • Philoctetes • Hades • Cerberus • Rock Titan • Ice Titan • Aladdin • Abu • Jasmine • Genie • Carpet • Jafar • Iago • Peddler • Cave of Wonders • Pinocchio • Geppetto • Monstro • Cleo • Ariel • Flounder • Sebastian • Ursula • King Triton• Flotsam and Jetsam • Glut • Jack Skellington • Zero • Sally • Oogie Boogie • Lock, Shock, and Barrel • Dr. Finkelstein • Mayor of Halloween Town • Peter Pan • Tinker Bell • Captain Hook • Mr. Smee • Wendy • Crocodile • Merlin • Winnie the Pooh • Tigger • Piglet • Eeyore • Rabbit • Owl • Roo • Bees • Beast • Belle • Snow White • Cinderella • Fairy Godmother • Aurora • Pongo • Perdita • Dalmatian Puppies • Simba • Mushu • Dumbo • Bambi • Chernabog
Disney Characters introduced in Kingdom Hearts II: Flora, Fauna, and Merryweather • Maleficent's Raven • Scrooge McDuck • Mulan • Li Shang • Shan Yu • Hayabusa • Yao, Ling, and Chien Po • The Emperor • Lumiere • Cogsworth • Mrs Potts • Chip • Wardrobe • Pegasus • Megara • Pain and Panic • Hydra • Horace Horsecollar • Clarabelle Cow • Clara Cluck • Jack Sparrow • Elizabeth Swann • Will Turner • Captain Barbossa • Bo'sun • Jacoby • Twigg • Cursed Crew • Prince Eric • Attina • Andrina • Santa Claus • Skeletal Reindeer • Timon • Pumbaa • Nala • Rafiki • Scar • Shenzi, Banzai, and Ed • Mufasa • Kiara • Pridelanders • Hyenas • Tron • Master Control Program • Commander Sark • Kanga • Gopher • Stitch • Chicken Little
Disney Characters introduced in Birth by Sleep: Prince Phillip • Maleficent's Goons • Doc • Grumpy • Happy • Sleepy • Bashful • Sneezy • Dopey • The Prince • Evil Queen • Magic Mirror • Prince Charming • Jaq • Lady Tremaine • Anastasia • Drizella • Lucifer • Grand Duke • Grand Councilwoman • Captain Gantu • Jumba • Experiment 221 • Lost Boys
Disney Characters introduced in Dream Drop Distance: Quasimodo • Esmeralda • Phoebus • Judge Claude Frollo • Victor, Hugo, and Laverne • Kevin Flynn • Sam Flynn • Quorra • CLU • Rinzler • Black Guards • Blue Fairy • Beagle Boys • Chernabog's Minions • Julius
Disney Characters introduced in Kingdom Hearts χ: Mad Hatter • March Hare • Razoul • Royal Guards • Maurice • Gaston
Disney Characters introduced in Kingdom Hearts Union χ: Sultan • Samson • Vanellope von Schweetz • Fix-It Felix Jr. • Sergeant Calhoun • King Candy • Sour Bill • Cy-Bugs • Hero's Duty Troops
Disney Characters introduced in Kingdom Hearts III: Zeus • Apollo • Athena • Hermes • Lava Titan • Tornado Titan • Little Chef • Woody • Buzz Lightyear • Rex • Hamm • Sarge • Green Army Men • Little Green Men • Rapunzel • Flynn Rider • Pascal • Maximus • Mother Gothel • Sulley • Mike Wazowski • Boo • Randall Boggs • Child Detection Agency • Trailer Son and Mom • Elsa • Anna • Kristoff • Olaf • Sven • Marshmallow • Hans • Mr. Gibbs • Tia Dalma • Davy Jones • Kraken • Cutler Beckett • Baymax • Hiro Hamada • Go Go Tomago • Honey Lemon • Fred • Wasabi • Lumpy • Wreck-It Ralph
Disney Characters introduced in Kingdom Hearts Dark Road: Tweedledee and Tweedledum
Disney Characters introduced in the manga: Caterpillar • Chi-Fu
Square Enix Characters: Leon • Cloud • Moogle • Others
v - e - d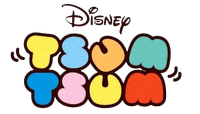 Disney
Mickey and Friends: Mickey • Minnie • Donald • Daisy • Goofy • Pluto • Chip and Dale • Oswald • Ortensia • Duffy • ShellieMay • Gelatoni • StellaLou • CookieAnn • 'Olu Mel • Huey, Dewey, and Louie • José Carioca • Panchito Pistoles • Clarabelle Cow • Horace Horsecollar • Max Goof • Clarice • Pete • Scrooge McDuck • Ludwig Von Drake • Dr. Frankenollie • Julius

Pooh and Pals: Pooh • Tigger • Piglet • Eeyore • Rabbit • Owl • Roo • Kanga • Gopher • Christopher Robin • Lumpy
Lilo & Stitch: Stitch • Lilo • Scrump • Pleakley • Jumba • Angel • Leroy • Dr. Hämsterviel • Ugly Duckling • Sparky • 627 • Gigi • Babyfier • Yang • Slushy • Shortstuff • 625 • Amnesio • Dupe • Sample • Clip • Tank • Yin • Hunkahunka • Plasmoid
Silly Symphonies: Donald Duck • Big Bad Wolf • Practical Pig • Fiddler Pig • Fifer Pig • Ugly Duckling
Snow White and the Seven Dwarfs: Snow White • Evil Queen • Doc • Grumpy • Happy • Bashful • Sneezy • Sleepy • Dopey
Pinocchio: Pinocchio • Jiminy Cricket • Figaro • Cleo • Geppetto • Blue Fairy • Honest John and Gideon • Lampwick • Monstro
Fantasia: Mickey • Yen Sid • Chernabog • Hyacinth Hippo • Ben Ali Gator
Dumbo: Dumbo
Bambi: Bambi • Thumper • Miss Bunny • Friend Owl • The Great Prince of the Forest
The Three Caballeros: Gauchito • Burrito
The Adventures of Ichabod and Mr. Toad: Mr. Toad
Cinderella: Cinderella • Jaq and Gus • Prince Charming • Fairy Godmother • Lady Tremaine • Lucifer • Suzy • Perla • Bruno
Alice in Wonderland: Alice • Mad Hatter • March Hare • Dormouse • White Rabbit • Cheshire Cat • Tweedle Dum and Tweedle Dee • Queen of Hearts • King of Hearts • Caterpillar • Dinah • Oysters
Peter Pan: Peter Pan • Tinker Bell • Wendy Darling • John Darling • Michael Darling • Captain Hook • Mr Smee • Nana • Tick Tock • Tiger Lily
Lady and the Tramp: Lady • Tramp • Si and Am • Jock • Trusty • Peg
Sleeping Beauty: Aurora • Phillip • Maleficent • Flora • Fauna • Merryweather • Diablo • Samson • King Stefan • Goon • Owl • Rabbit
Mary Poppins: Mary Poppins • Bert • Penguin Waiter • Carousel Horse
One Hundred and One Dalmatians: Cruella De Vil • Lucky • Patch • Rolly
The Jungle Book: Mowgli • Baloo • Bagheera • Shere Khan • Kaa • King Louie • Hathi, Jr. • Raksha
Pete's Dragon: Elliott
The Fox and the Hound: Tod • Copper
The Aristocats: Marie • Berlioz • Toulouse • Duchess • Thomas O'Malley
The Rescuers: Bernard • Bianca
Oliver & Company: Oliver • Dodger • Tito • Rita • Francis • Einstein
The Little Mermaid: Ariel • Flounder • Sebastian • Eric • Ursula • Triton • Max • Scuttle
Beauty and the Beast: Belle • Beast • Lumiere • Cogsworth • Mrs. Potts • Chip • Maurice • Philippe • Gaston • LeFou
Aladdin: Aladdin • Abu • Genie • Jasmine • Jafar • Sultan • Iago • Rajah
The Nightmare Before Christmas: Jack Skellington • Sally • Zero • Lock, Shock, and Barrel • Oogie Boogie • Dr. Finkelstein • Mayor of Halloween Town • Santa Claus
The Lion King: Simba • Nala • Timon • Pumbaa • Zazu • Rafiki • Scar • Ed
Pocahontas: Pocahontas • John Smith • Meeko • Flit • Percy
Hercules: Hercules • Megara • Hades
Mulan: Mulan • Li Shang • Mushu • Fa Zhou • Khan
The Emperor's New Groove: Kuzco • Yzma • Kronk
Mickey, Donald, Goofy: The Three Musketeers: Mickey Mouse • Minnie Mouse • Donald Duck • Goofy
Chicken Little: Chicken Little
The Princess and the Frog: Tiana • Dr. Facilier
Tangled: Rapunzel • Flynn Rider • Pascal • Maximus • Mother Gothel • Queen Arianna • King Frederic • Cassandra • Fidella • Pub Thug
Wreck-It Ralph: Wreck-It Ralph • Fix-It Felix Jr.
Frozen: Anna • Elsa • Olaf • Kristoff • Sven • Hans • Snowgies • Bruni
Big Hero 6: Hiro • Baymax • Fred • Wasabi • Honey Lemon • Go Go Tomago • Tadashi Hamada • Yokai • Mochi
Zootopia: Judy Hopps • Nick Wilde • Mayor Lionheart • Flash • Yax • Gazelle • Chief Bogo • Clawhauser • Finnick • Mr. Big • Bellwether • Jerry Jumbeaux Jr.
Moana: Moana • Maui • Pua • Heihei • Tamatoa • Kakamora
Chip 'n Dale Rescue Rangers: Chip • Dale • Gadget • Monterey Jack
Phineas and Ferb: Perry
The Lion Guard: Kion • Ono • Bunga • Beshte • Fuli
DuckTales (2017): Scrooge McDuck • Huey, Dewey, and Louie • Webby Vanderquack
Kingdom Hearts: Sora • Riku • Kairi • Aqua • Xemnas • Ansem, Seeker of Darkness • Ventus • Terra • Chirithy • Lea • Young Xehanort
UniBEARsity: Mocha • Pudding • Whip • Puffy • Mont • Blanc • Souffle • Blue Rose • Charmant • Portiron • Rogue Rose • Fauve • Lucien • Horloge • La Mer • Ma Puce
Sofia the First: Sofia • Minimus • Skye
Elena of Avalor: Elena
Enchanted: Giselle
Disney Fairies: Periwinkle • Rosetta • Silvermist
The Sword in the Stone: Wart • Merlin
Oliver & Company: Oliver
Raya and the Last Dragon: Raya • Sisu
Twisted Wonderland: Grim • Riddle Rosehearts • Azul Ashengrotto • Leona Kingscholar • Kalim Al-Asim • Vil Schoenheit • Idia Shroud • Malleus Draconia • Dire Crowley • Mirror of Darkness
v - e -

d

Disney
Mickey Mouse & Friends: Mickey • Minnie • Donald • Daisy • Goofy • Pluto • Fifi • Pete • Clarabelle Cow • Horace Horsecollar • Willie the Giant • Chip and Dale • Mortimer Mouse • Chief O'Hara • Detective Casey • Butch the Bulldog • Golden Harp • Father Time • Peter Pig


The Lion King: Simba • Nala • Shenzi, Banzai, and Ed • Ostrich • Gazelle • Rhino • Hippo • Zebra • Blue Beetle • Grub • Zazu • Rafiki • Timon • Pumbaa • Mufasa • Scar
Tangled: Rapunzel • Flynn Rider • Stabbington Brothers • Pub Thugs • Attila • Vlad • Big Nose • Hook Hand • Ulf • Shorty • Pascal • Maximus • Mother Gothel • The King • The Queen • Captain of the Guards • Warthog • The Lantern
Wreck-It Ralph: Ralph • Vanellope • Felix • Sgt. Calhoun • King Candy • Taffyta Muttonfudge • Candlehead • Surge Protector • Gene • Nicelanders • Rancis Fluggerbutter • Other Sugar Rush Racers • Sour Bill • Blue Racer • General Hologram
Big Hero 6: Hiro Hamada • Baymax • Robert Callaghan • Go Go Tomago • Honey Lemon • Wasabi • Fred • Fred's Dad • Tadashi Hamada • Cass • Yama • Alistair Krei • Heathcliff • Abbigail Callaghan • Attila • Sergeant Gerson • Cass
Zootopia: Judy Hopps • Nick Wilde • Flash • Clawhauser • Gazelle • Yax • Bogo • Mayor Lionheart • Bellwether • Doug • Finnick • Mr. Big • Mr. Otterton • Manchas • Gideon • Jerry Jumbeaux Jr. • Nangi • Priscilla • Mr. Hopps • Mrs. Hopps • Business Lemming • Duke Weaselton • Fru Fru • Kozlov • Officer McHorn • Wrangled • Wreck-It Rhino • Pig Hero 6
The Jungle Book: Mowgli • Kaa • Baloo • Akela • Raksha • Gray • Shere Khan • Colonel Hathi • King Louie • Bandar-Log Monkey • Flying Squirrel • Crocodile • Peacock • Vulture • Elephant • Bee Hive
Alice Through the Looking Glass: Alice Kingsleigh • Dormouse • Tweedledee and Tweedledum • Cheshire Cat • Bandersnatch • Bayard • White Queen • March Hare • White Rabbit • Mad Hatter • Absolem • Time • Wilkins • Humpty Dumpty • Red Queen • Borogrove • Frog Delivery Man • Gentleman Fish • Vegetable Soldier • Vegetable Servant • Vegetable Executioner • Armored Chess Piece
Pirates of the Caribbean: Jack Sparrow • Will Turner • Elizabeth Swann • Joshamee Gibbs • Tia Dalma • James Norrington • Marty • Cotton • Bootstrap Bill Turner • Pintel • Ragetti • Angelica • Blackbeard • Prison Dog • Maccus • Davy Jones • Helmsman • Philip Swift • Syrena • Captain Salazar • Ghost Lesaro • Shansa • Henry Turner • Carina Smyth • The Redhead • Murtogg • Mullroy • Treasure Chest • Stray Cat • Tiny • Pirate With Pigs • Ghost Shark • Ghost Seagull • Auctioneer
Aladdin: Aladdin • Jasmine • The Sultan • Prince Achmed • Gazeem • Razoul • Rajah • Iago • Abu • Genie • Jafar • Magic Carpet • Pink Flamingo • Beggar Jafar • Golden Scarab Beetle • Magic Lamp • Snake Charmer • Golden Camel
The Nightmare Before Christmas: Jack Skellington • Sally • Lock, Shock, and Barrel • Oogie Boogie • Easter Bunny • Santa Claus • Behemoth • Wolfman • Corpse Family • Mummy Boy • Mayor of Halloween Town • Dr. Finkelstein • Jewel • Zero
Mulan: Mulan • Yao, Ling, and Chien Po • Fa Li • Fa Zhou • Hayabusa • Khan • Cri-Kee • Little Brother • Mushu • Shan Yu • Captain Li Shang • The Emperor of China • The Matchmaker • General Li • Grandmother Fa • First Ancestor Fa • Chi-Fu • Great Stone Dragon
Moana: Moana • Sina • Frigatebird • Chief Tui • Gramma Tala • Pua • Frigatebird • Kakamora Chief • Maui • HeiHei • Ghost Matai • Eel • Tamatoa • Frog Monster • Sloth Monster • Eight Eyed Bat • Chicken Feed • Maui's Hook • The Ocean
Beauty and the Beast: Belle • Maurice • Chip Potts • Mrs. Potts • Gaston • LeFou • FrouFrou • Chapeau • Plumette • Beast • Cogsworth • Lumiere • The Enchantress
Lilo & Stitch: Lilo Pelekai • Nani Pelekai • David Kawena • Mrs. Hasagawa • Mertle Edmonds • Stitch
DuckTales: Scrooge McDuck • Donald Duck (Classic) • Huey, Dewey, and Louie • Webbigail Vanderquack • Mrs. Beakley • Beagle Boys (Big Time, Burger, and Bouncer) • Gyro • Darkwing Duck • Falcon Graves • Pixiu Chinese Dragon • Peghook's Ghost • Launchpad McQuack • Hack and Slash Smashnikov • Gizmoduck • Shadow Magica • Ma Beagle • Flintheart Glomgold • Pharaoh Toth-Ra • Headless Man-Horse