| | |
| --- | --- |
| | Santa Claus is a featured article, which means that it has been identified as one of the best articles produced by the Disney Wiki community. If you see a way this page can be updated or improved without compromising previous work, please feel free to contribute. |
Santa Claus is a traditional, secular figure of Christmas good cheer, who is the best known (at least in modern times) mascot of Christmas, developed in the United States as an amalgam of the story of St. Nicholas and various other seasonal folk heroes, with many aspects provided by the classic poem "A Visit from St. Nicholas".
Background
The Santa Claus myth is based largely on the Dutch holiday of "Sinterklaas" (a hastily pronounced "St. Nicholas", who comes down the chimney on the fifth/sixth of December) and the imagery of the Saint in question carried over to his North Pole incarnation. (Note that in several countries in Europe, Sinterklaas and Santa Claus are considered two entirely different characters, each with their own elaborate holiday).
It is unknown where Santa came from, but he is traditionally depicted as a festively overweight old man with a beard, who wears a red suit with white trim and a matching cap, black boots, and a black belt. Sometimes, he is seen with buttons on his shirt. He lives at the North Pole in a large workshop staffed by elves which produce toys year round, and every Christmas Eve he sets out in a flying sleigh pulled by eight reindeer (occasionally nine depending on how foggy the sky is, as he occasionally brings Rudolph the Red-Nosed Reindeer along) and delivers toys and other gifts to the children of the world out of the improbably large sack he carries with him, entering their houses by the chimney, filling their stockings, partaking of whatever food and drink the family left out for him, then leaving how he came in.
As the most prominent figure associated with Christmas, Santa appears in many Christmas specials and movies, including several produced by Disney. His portrayal in them varies in many ways.
During the Christmas season, characters will ocasionally dress as Santa at The Annex in Hong Kong Disneyland.
Santa is referenced in the Guardians of the Galaxy episode "Jingle Bell Rock" by Drax the Destroyer as "a fat bearded man in a hoversled powered by underfed moombas".
In Dave the Barbarian they don't celebrate Christmas, they celebrate something called the Harvest Festival which has a Santa Claus-like figure known as the Harvest Hog.
Appearances
Animated productions
Picture
Production(s)
Performer

Silly Symphonies
Allan Watson
In Santa's Workshop, Santa reads letters from children as he prepares for his big night. This same version of Santa was seen again the following year in The Night Before Christmas as he embarks upon a home filled with children.

TaleSpin
N/A
Santa was mentioned in the episode "Jolly Molly Christmas". Eventually, at the end of the episode, Molly Cunningham, and eventually the others, see him flying in the sky, though he is kept off-camera.

Darkwing Duck
Jim Cummings
Santa Claus makes a cameo appearance at the end of "It's a Wonderful Leaf".

Bonkers
Hal Smith
In "Miracle at the 34th Precinct", while testing out in his new sleigh, Santa accidentally falls out and lands in Burbank, California, where he loses his memory and hangs out with Fall-Apart Rabbit, who nicknames him Jim.

The Nightmare Before Christmas
Edward Ivory

Main article: Santa Claus (The Nightmare Before Christmas)

Santa is held captive by Oogie Boogie while Jack Skellington poses in his place. This version also appeared in Kingdom Hearts II.

The Shnookums and Meat Funny Cartoon Show
Brad Garrett
Santa appeared in the short "Jingle Bells, Something Smells".

Recess
James Earl Jones
Santa Claus appears in the episode "Yes, Mikey, Santa Does Shave". Unlike in the other specials, the real Santa is depicted here as an African-American man with a cleanly-shaven beard.

Buzz Lightyear of Star Command
Earl Boen
Santa appears in the episode "Holiday Time". He operates out of the planet North Polaris, where utilizing an interstellar sleigh and a time-manipulation device, delivers presents to all the planets within the Galactic Alliance. However, Emperor Zurg manages to steal the time-manipulation device and seeks to use it to ruin the holiday for everyone. Santa enlists the help of Buzz and his crew, though Buzz doubts that Santa is the real deal.

House of Mouse
Corey Burton
The version of Santa from the Silly Symphonies shorts made a guest appearance on House of Mouse in the episode "Clarabelle's Christmas List". He was also mentioned in The Stolen Cartoons when Goofy asked if "The Show Must Go On Clause" was related to Santa Claus.

Little Einsteins
N/A
Santa appears in the episode "The Christmas Wish". After Annie makes her wish, the team spots Santa in the skies and they all wave to him.

Sheriff Callie's Wild West
Kevin Michael Richardson
In the episode "Toby's Christmas Critter", a gang of animal rustlers steals Santa's sleigh. Toby Cactus enlists the help of Comet the reindeer so Sheriff Callie and Deputy Peck can stop the rustlers. After Toby helps save Christmas and says goodbye to Comet, Santa's voice can be heard as his sleigh flies away toward the night sky.

Higglytown Heroes
John Astin
Santa appears in "Twinkle's Wish".

Mickey's Twice Upon a Christmas
Chuck McCann
Santa Claus physically appears in the segments "Christmas Impossible" and "Mickey's Dog-Gone Christmas".

Brandy & Mr. Whiskers
Stephen Root
In "On Whiskers, On Lola, On Cheryl and Meryl", Santa is accidentally injured by Brandy and forced to rest in the jungle while she, Mr. Whiskers and their close friends travel over the world and deliver the gifts instead.




American Dragon: Jake Long
John Goodman
Santa is one of the judges in Eli Excelsior Pandarus' Miss Mystical World pageant in "Eye of the Beholder". He appears again in "Hairy Christmas", in the mall with Jake. He was also mentioned in "The Hong Kong Longs", by Jonathan on his, Susan, Haley, Spud, Trixie and Fu while he was asking Fu if mystical creatures are real, even Santa.

Mickey Mouse Clubhouse
Dee Bradley Baker
Santa made his first appearance in this series in "Mickey Saves Santa", in which Mrs. Claus, Mickey and Donald, journey off to Mistletoe Mountain to rescue a stranded Santa. He became an occasional recurring character and played a surprise role in "Mickey Mouse Clubhouse: Choo-Choo Express".
My Friends Tigger & Pooh: Pooh's Super Sleuth Christmas Movie
Jeffrey Tambor


Phineas and Ferb
Dan Povenmire ("I, Brobot")
Clancy Brown (Phineas and Ferb Christmas Vacation!)
In "I, Brobot", during a "summer run", Santa made use of the Chimney Vator, one of the many systems the O.W.C.A. has in place to transport its agents to and from their lairs around the world. During the ride, he met Agent P. Santa saved Agent P later in the day by catching the electromagnet on his sleigh that Dr. Doofenshmirtz had released from a crane, intending to crush Agent P. For this "summer run", Santa did not require the full complement of reindeer to pull the sleigh.

In Phineas and Ferb Christmas Vacation!, Phineas and friends finish delivering gifts across Danville and find the sauna being used in the rest stop for Santa that Phineas and Ferb built atop the Flynn-Fletcher house. Santa chuckled, seemingly expecting for all of this to happen. He also reads Phineas' letter, saying all Phineas wished for was to be like him. Santa is also Phineas' greatest hero, delivering gifts to everyone in one night, something even he possibly couldn't do. He then takes Phineas' gift with him, thanks the kids for doing Danville for him then leaves. The next morning, Phineas and friends find gifts under their trees, all from Santa. Santa is a hero to Phineas as he is able to deliver toys to all the children around the world in one night. ("Phineas and Ferb Christmas Vacation!")

In "Wizard of Odd", Santa is seen walking the The Yellow Sidewalk with aliens, Abraham Lincoln, and Sergei Kushnarov while Isabella (the good witch) was wanting them to take the sidewalk.

The Replacements
Daran Norris
In "Dick Daring's All-Star Holiday Stunt Spectacular V", Santa appears in a sketch where Todd tries to replace him with different types of Santas.
Prep & Landing series
William Morgan Sheppard
The Prep & Landing specials revolve around a special group of elves that prepare the homes that Santa, codenamed the "Big Guy", visits during the Christmas Eve night. His face is never fully shown onscreen, except from a distance in a few shots in Operation: Secret Santa.

Doc McStuffins
Jeffrey Tambor
Santa appears in the episode "A Very McStuffins Christmas".

Mickey Mouse
Kevin Michael Richardson
Santa appears in the episode "Duck the Halls: A Mickey Mouse Christmas Special" and is inspired by the Silly Symphonies Santa Claus.
Puppy Dog Pals
Henry Winkler

DuckTales (2017)
Hugh Bonneville
In the DuckTales reboot, Santa is an anthropomorphic polar bear. Santa & Scrooge McDuck use to be partners, until the two had a falling out over Santa not wanting to charge others for what they delivered. Since then, Scrooge held a grudge against him. He appears in the episode "How Santa Stole Christmas!", where the two make amends.

Big City Greens
Christopher Lloyd
Santa appears in the episode "Green Christmas" where he comes to the aid of Cricket Green after he realizes that he ruined Christmas for his sister Tilly. The top of his face is never shown, though his cheek bones are visibly orange.

T.O.T.S.
Fred Tatasciore

Main article: Santa Claus (T.O.T.S.)

Santa makes an appearance in the episode "Santa Baby". His face is never seen.
Live-action productions
Picture
Production(s)
Performer

Walt Disney's Wonderful World of Color: "Holiday Time at Disneyland"
Paul Maxey

One Magic Christmas
Jan Rubes
Santa and Gideon the Christmas Angel help Ginny Grainger find the spirit of Christmas.

Ernest Saves Christmas
Douglas Seale
Oliver Clark
This Santa was originally a man named Seth Applegate until he was handed down the job of Santa Claus in 1889, but the magic grew weaker over time. The only way to restore its full strength was to pass it on to someone else. Which he did with local celebrity Joe Carruthers Afterwards he resumes his old forgotten life.

The Santa Clause trilogy
Tim Allen

Main article: Scott Calvin

Scott is a divorced father who is down on his luck when he accidentally kills Santa Claus and inadvertently becomes the new Father Christmas.

Santa Who?
Leslie Nielsen
The Ultimate Christmas Present
John B. Lowe
'Twas the Night
Jefferson Mappin
That's So Raven
Ernie Sabella

A Muppets Christmas: Letters to Santa
Richard Griffiths

Santa Buddies
George Wendt
The Search for Santa Paws
Richard Riehle
Santa Paws 2: The Santa Pups
Pat Finn
All I Need is Love
Craig Robinson

Imagination Movers
David Titus
Santa appears in the episode "Happy Ha-Ha Holidays!" The Movers help him regain his signature "ho-ho-ho" laugh when it disappears.
Shake it Up
Stuart Pankin

Noelle
Brayan Brendle
Santa only appears at the beginning to bequeath his son, Nick, with a Santa hat. He dies sometime afterwards.
Characters dressing as Santa Claus
Gallery
External links
v - e - d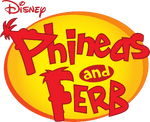 Episodes
Season One: "Rollercoaster" • "Candace Loses Her Head" • "The Fast and the Phineas" • "Lawn Gnome Beach Party of Terror" • "The Magnificent Few" • "S'Winter" • "Are You My Mummy?" • "Flop Starz" • "Raging Bully" • "Lights, Candace, Action!" • "Get That Bigfoot Outta My Face!" • "Tree to Get Ready" • "It's About Time!" • "Jerk De Soleil" • "Toy to the World" • "One Good Scare Ought to Do It!" • "A Hard Day's Knight" • "I, Brobot" • "Mom's Birthday" • "Journey to the Center of Candace" • "Run Away Runway" • "I Scream, You Scream" • "It's a Mud, Mud, Mud, Mud World" • "The Ballad of Badbeard" • "Dude, We're Getting the Band Back Together" • "Ready for the Bettys" • "The Flying Fishmonger" • "Phineas and Ferb Get Busted!" • "Greece Lightning" • "Leave the Busting to Us!" • "Crack That Whip" • "The Best Lazy Day Ever" • "Boyfriend From 27,000 B.C." • "Voyage to the Bottom of Buford" • "Put That Putter Away" • "Does This Duckbill Make Me Look Fat?" • "Traffic Cam Caper" • "Bowl-R-Ama Drama" • "The Monster of Phineas-n-Ferbenstein" • "Oil on Candace" • "Unfair Science Fair" • "Unfair Science Fair Redux (Another Story)" • "Out to Launch" • "Got Game?" • "Comet Kermillian" • "Out of Toon" • "Hail Doofania!"


Season Two: "The Lake Nose Monster" • "Interview With a Platypus" • "Tip of the Day" • "Attack of the 50 Foot Sister" • "Backyard Aquarium" • "Day of the Living Gelatin" • "Elementary My Dear Stacy" • "Don't Even Blink" • "Chez Platypus" • "Perry Lays an Egg" • "Gaming the System" • "The Chronicles of Meap" • "Thaddeus and Thor" • "De Plane! De Plane!" • "Let's Take a Quiz" • "At the Car Wash" • "Oh, There You Are, Perry" • "Swiss Family Phineas" • "Hide and Seek" • "That Sinking Feeling" • "The Baljeatles" • "Vanessassary Roughness" • "No More Bunny Business" • "Spa Day" • "Phineas and Ferb's Quantum Boogaloo" • "Phineas and Ferb Musical Cliptastic Countdown" • "Bubble Boys" • "Isabella and the Temple of Sap" • "Cheer Up Candace" • "Fireside Girl Jamboree" • "The Bully Code" • "Finding Mary McGuffin" • "Picture This" • "Nerdy Dancin'" • "What Do It Do?" • "Atlantis" • "Phineas and Ferb Christmas Vacation!" • "Just Passing Through" • "Candace's Big Day" • "I Was a Middle Aged Robot" • "Suddenly Suzy" • "Undercover Carl" • "Hip Hip Parade" • "Invasion of the Ferb Snatchers" • "Ain't No Kiddie Ride" • "Not Phineas and Ferb" • "Phineas and Ferb-Busters!" • "The Lizard Whisperer" • "Robot Rodeo" • "The Beak" • "She's the Mayor" • "The Lemonade Stand" • "Phineas and Ferb Hawaiian Vacation" • "Summer Belongs to You!" • "Nerds of a Feather" • "Wizard of Odd" • "We Call it Maze" • "Ladies and Gentlemen, Meet Max Modem!" • "The Secret of Success" • "The Doof Side of the Moon" • "Split Personality" • "Brain Drain" • "Rollercoaster: The Musical!" • "Make Play" • "Candace Gets Busted"
Season Three: "The Great Indoors" • "Canderemy" • "Run, Candace, Run" • "Last Train to Bustville" • "Phineas' Birthday Clip-O-Rama!" • "The Belly of the Beast" • "Moon Farm" • "Ask a Foolish Question" • "Misperceived Monotreme" • "Candace Disconnected" • "Magic Carpet Ride" • "Bad Hair Day" • "Meatloaf Surprise" • "Phineas and Ferb Interrupted" • "A Real Boy" • "Mommy Can You Hear Me?" • "Road Trip" • "Tour de Ferb" • "Skiddley Whiffers" • "My Fair Goalie" • "Bullseye!" • "That's the Spirit" • "The Curse of Candace" • "Escape from Phineas Tower" • "Lotsa Latkes" • "Ferb Latin" • "A Phineas and Ferb Family Christmas" • "Tri-Stone Area" • "Doof Dynasty" • "Excaliferb" • "Phineas and Ferb and the Temple of Juatchadoon" • "Monster from the Id" • "Gi-Ants" • "The Remains of the Platypus" • "Mom's in the House" • "Perry the Actorpus" • "Let's Bounce" • "Bully Bromance Break Up" • "Quietest Day Ever" • "Doonkleberry Imperative" • "Meapless in Seattle" • "Delivery of Destiny" • "Buford Confidential" • "The Mom Attractor" • "Cranius Maximus" • "Agent Doof" • "Minor Monogram" • "What a Croc!" • "Sleepwalk Surprise" • "Sci-Fi Pie Fly" • "Sipping with the Enemy" • "Tri-State Treasure: Boot of Secrets" • "Doofapus" • "Norm Unleashed" • "Where's Perry?" • "Ferb TV" • "When Worlds Collide" • "What'd I Miss?" • "Road to Danville" • "This is Your Backstory" • "Blackout!"
Season Four: "For Your Ice Only " • "Happy New Year!" • "Fly On the Wall" • "Bully Bust" • "My Sweet Ride" • "Der Kinderlumper" • "Sidetracked" • "Primal Perry" • "Mind Share" • "Backyard Hodge Podge" • "Bee Day" • "Bee Story" • "Great Balls of Water" • "Where's Pinky?" • "Phineas and Ferb Musical Cliptastic Countdown Hosted by Kelly Osbourne" • "Knot My Problem" • "Just Desserts" • "La Candace-Cabra" • "Happy Birthday, Isabella" • "Love at First Byte" • "One Good Turn" • "Mission Marvel" • "Thanks But No Thanks" • "Troy Story" • "Druselsteinoween" • "Terrifying Tri-State Trilogy of Terror" • "Face Your Fear" • "Cheers for Fears" • "Steampunx" • "Just Our Luck" • "Return Policy" • "Live and Let Drive" • "Phineas and Ferb Save Summer" • "Father's Day" • "Imperfect Storm" • "The Return of the Rogue Rabbit" • "It's No Picnic" • "The Klimpaloon Ultimatum" • "Operation Crumb Cake" • "Mandace" • "Phineas and Ferb: Star Wars" • "Lost in Danville" • "The Inator Method" • "Night of the Living Pharmacists" • "Tales from the Resistance: Back to the 2nd Dimension" • "Doof 101" • "Act Your Age" • "Last Day of Summer" • "O.W.C.A. Files"
v - e - d
Characters
Main Characters: Sora • Riku • Kairi • King Mickey • Donald Duck • Goofy • Roxas • Axel/Lea • Naminé • Xion • Aqua • Terra • Ventus


Villains: Xehanort • Ansem • Xemnas • Maleficent • Pete • Vanitas • Xigbar/Braig • Xaldin • Vexen • Lexaeus • Zexion • Saïx/Isa • Demyx • Luxord • Marluxia • Larxene • Terra-Xehanort • Young Xehanort • Xehanort's Guardian
Other Characters: Jiminy Cricket • Ansem the Wise/DiZ • Yen Sid • Master Eraqus • Dilan • Even • Aeleus • Ienzo • Lingering Will • Hayner • Pence • Olette • Kairi's Grandma • Riku Replica • Jiminy's Journal • Foretellers • Master of Masters • Luxu • Ephemer • Skuld • Chirithy • Lauriam • Elrena
Original Monsters: Heartless • Nobodies • Unversed • Dream Eater
Disney Characters introduced in Kingdom Hearts: Queen Minnie • Daisy Duck • Pluto • Chip and Dale • Huey, Dewey, and Louie • Magic Brooms • Alice • White Rabbit • Doorknob • Cheshire Cat • Queen of Hearts • Card Soldiers • Tarzan • Jane Porter • Clayton • Terk • Kerchak • Kala • Sabor • Hercules • Philoctetes • Hades • Cerberus • Rock Titan • Ice Titan • Aladdin • Abu • Jasmine • Genie • Carpet • Jafar • Iago • Peddler • Cave of Wonders • Pinocchio • Geppetto • Monstro • Cleo • Ariel • Flounder • Sebastian • Ursula • King Triton• Flotsam and Jetsam • Glut • Jack Skellington • Zero • Sally • Oogie Boogie • Lock, Shock, and Barrel • Dr. Finkelstein • Mayor of Halloween Town • Peter Pan • Tinker Bell • Captain Hook • Mr. Smee • Wendy • Crocodile • Merlin • Winnie the Pooh • Tigger • Piglet • Eeyore • Rabbit • Owl • Roo • Bees • Beast • Belle • Snow White • Cinderella • Fairy Godmother • Aurora • Pongo • Perdita • Dalmatian Puppies • Simba • Mushu • Dumbo • Bambi • Chernabog
Disney Characters introduced in Kingdom Hearts II: Flora, Fauna, and Merryweather • Maleficent's Raven • Scrooge McDuck • Mulan • Li Shang • Shan Yu • Hayabusa • Yao, Ling, and Chien Po • The Emperor • Lumiere • Cogsworth • Mrs Potts • Chip • Wardrobe • Pegasus • Megara • Pain and Panic • Hydra • Horace Horsecollar • Clarabelle Cow • Clara Cluck • Jack Sparrow • Elizabeth Swann • Will Turner • Captain Barbossa • Bo'sun • Jacoby • Twigg • Cursed Crew • Prince Eric • Attina • Andrina • Santa Claus • Skeletal Reindeer • Timon • Pumbaa • Nala • Rafiki • Scar • Shenzi, Banzai, and Ed • Mufasa • Kiara • Pridelanders • Hyenas • Tron • Master Control Program • Commander Sark • Kanga • Gopher • Stitch • Chicken Little
Disney Characters introduced in Birth by Sleep: Prince Phillip • Maleficent's Goons • Doc • Grumpy • Happy • Sleepy • Bashful • Sneezy • Dopey • The Prince • Evil Queen • Magic Mirror • Prince Charming • Jaq • Lady Tremaine • Anastasia • Drizella • Lucifer • Grand Duke • Grand Councilwoman • Captain Gantu • Jumba • Experiment 221 • Lost Boys
Disney Characters introduced in Dream Drop Distance: Quasimodo • Esmeralda • Phoebus • Judge Claude Frollo • Victor, Hugo, and Laverne • Kevin Flynn • Sam Flynn • Quorra • CLU • Rinzler • Black Guards • Blue Fairy • Beagle Boys • Chernabog's Minions • Julius
Disney Characters introduced in Kingdom Hearts χ: Mad Hatter • March Hare • Razoul • Royal Guards • Maurice • Gaston
Disney Characters introduced in Kingdom Hearts Union χ: Sultan • Samson • Vanellope von Schweetz • Fix-It Felix Jr. • Sergeant Calhoun • King Candy • Sour Bill • Cy-Bugs • Hero's Duty Troops
Disney Characters introduced in Kingdom Hearts III: Zeus • Apollo • Athena • Hermes • Lava Titan • Tornado Titan • Little Chef • Woody • Buzz Lightyear • Rex • Hamm • Sarge • Green Army Men • Little Green Men • Rapunzel • Flynn Rider • Pascal • Maximus • Mother Gothel • Sulley • Mike Wazowski • Boo • Randall Boggs • Child Detection Agency • Trailer Son and Mom • Elsa • Anna • Kristoff • Olaf • Sven • Marshmallow • Hans • Mr. Gibbs • Tia Dalma • Davy Jones • Kraken • Cutler Beckett • Baymax • Hiro Hamada • Go Go Tomago • Honey Lemon • Fred • Wasabi • Lumpy • Wreck-It Ralph
Disney Characters introduced in Kingdom Hearts Dark Road: Tweedledee and Tweedledum
Disney Characters introduced in the manga: Caterpillar • Chi-Fu
Square Enix Characters: Leon • Cloud • Moogle • Others
v - e - d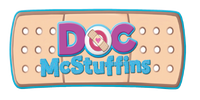 Episodes
Season One: "Knight Time/A Bad Case of the Pricklethorns" • "Out of the Box/Run Down Race Car" • "Tea Party Tantrum/Blast Off!" • "Engine Nine, Feelin' Fine!/The Right Stuff" • "Gulpy, Gulpy Gators!/One Note Wonder" • "Arcade Escapade/Starry Starry Night" • "Ben/Anna Split!/That's Just Claw-ful" • "A Good Case of the Hiccups/Stuck Up" • "Rescue Ronda, Ready for Take-off/All Washed Up" • "The New Girl/Wrap It Up" • "Rest Your Rotors, Ronda/Keep on Truckin'" • "Blame it on the Rain/Busted Boomer" • "Dark Knight/Hallie Gets an Earful" • "Break Dancer/Bubble Monkey" • "Out in the Wild/A Whale of a Time" • "The Rip Heard Round the World/Walkie Talkie Time" • "Un-Bur-Able/Righty-On-Lefty" • "Hallie's Happy Birthday/Shark Style Toothache" • "Awesome Possums/The Bunny Blues" • "Get Set to Get Wet/Loud Louie" • "Caught Blue-Handed/To Squeak, or Not to Squeak" • "Doctoring the Doc/Hot Pursuit" • "Boo-Hoo to You/It's Glow Time" • "Chilly Gets Chilly/Through the Reading Glasses" • "My Huggy Valentine/Dusty Bear" • "Bronto Boo-Boos/Brontosaurus Breath"
Season Two: "Doc McStuffins Goes McMobile/Chip Off the Ol' Box" • "Awesome Guy's Awesome Arm/Lamb in a Jam" • "Diagnosis Not Even Close-Is/Bronty's Twisted Tail" • "Frida Fairy Flies Again/A Tale of Two Dragons" • "Think Pink/You Foose, You Lose" • "Leilani's Luau/Karate Kangaroos" • "Doc to the Rescue/Don't Knock the Noggin" • "Disco Dress Up Daisy/The Glider Brothers" • "Kirby and the King/Bubble Monkey, Blow Your Nose!" • "Professor Pancake/You Crack Me Up" • "A Very McStuffins Christmas" • "The Doctor Will See You Now/Lil' Egghead Feels the Heat" • "The Big Sleepover/No Sweetah Cheetah" • "Big Head Hallie/Peaches Pie, Take a Bath!" • "Celestial Celeste/Run Doc Run!" • "A Fairy Big Knot/Rosie the Rescuer" • "Crikey! It's Wildlife Will!/Rootin' Tootin' Southwest Sal" • "Take Your Doc to Work Day/Blazer's Bike" • "The Big Storm/Spritzy Mitzi" • "Dad's Favorite Toy/Chilly and the Dude" • "Sir Kirby and the Plucky Princess/Serpent Sam Makes a Splash" • "The Wicked King and the Mean Queen/Take a Stroll" • "Oooey Gablooey Springs a Leak/There's a King in Your Tummy!" • "Doc's Busy Day/Wrong Side of the Law" • "Mirror, Mirror on My Penguin/Hide and Eek!" • "McStuffins School of Medicine/The Super Amazing Ultra Hoppers" • "Let the Nightingale Sing" • "Hazel Has a Sleepover/My Breakfast with Bronty" • "Training Army Al/Sproingo Boingo Takes a Leap" • "Shell Shy/Commander No" • "The Flimsy Grumpy Bat/Rockstar Ruby and the Toys" • "A Day Without Cuddles!/Collide-o-scope" • "Crash Course/Luna on the Moon-a" • "Fully in Focus/Picky Nikki" • "Getting to the Heart of Things/Toy in the Sun"
Season Three: "A Big Pain in Teddy's Tummy/Slip N' Slide" • "Itty Bitty Bess Takes Flight/Boxed In" • "Top Lamb/Molly Molly Mouthful" • "Doc's Dream Team/Filling Chilly" • "Fetchin' Findo/Twin Tweaks" • "A Dragon's Best Friend" • "Take Your Pet to the Vet/Master and Commander" • "Stuffy and Squibbles/Queen of Thrones" • "Three Goats A'Cuddlin'/Swimmer's Belly" • "Huggable Hallie/Pop-Up Paulo" • "Nurse's Office/A Case of the Glitters" • "Doc McStuffins Goes to Washington/Winded Winnie" • "Hallie Halloween/Don't Fence Me In" • "Demitri the Dazzling!/Smitten With a Kitten" • "The Search for Squibbles/Factory Fabulous" • "Lambie Gets the Linties/Moo-Moo's Tutu Boo-Boo" • "The New Nurse/Chilly's Loose Button" • "Say It Again, Sadie/Mind Over Matter" • "Snowy Gablooey/Goooooal!" • "Space Buddies Forever!/Liv Long and Pawsper" • "Kirby's Derby/Ticklish Truck" • "Blast Off to the Unknown!/Bust a Move" • "Baby McStuffins/Selfless Snowman" • "St. Patrick's Day Dilemma/A Giant Save" • "Runaway Love/Tour De McStuffins" • "Hooty's Duty/A Cure for a King" • "Bringing Home Baby" • "Baby Names" / "Night Night, Lala" • "The Lady in the Lake/Black Belt Kangaroos" • "Joni the Pony/Sleepless in Stuffyland" • "The Scrapiest Dragon/Going for Broke"
Season Four: "Toy Hospital: Welcome to McStuffinsville" • "Toy Hospital: First Day of Med School/Stuffy Gets His Scrubs" • "Toy Hospital: Night Shift/Cheek-Up Chilly" • "Toy Hospital: Project Nursery Makeover/Stuffy's Ambulance Ride" • "Toy Hospital: Made to Be a Nurse/Rescue at the Ranch" • "CeCe's First Bath/The Most Impatient Patient" • "Chilly's Snow Globe Shakeup/Hoarse Hallie" • "A Lesson in Diagnosis/Karaoke Katie's Opening Night" • "Nikki's Night in the E.R./Royal Buddies" • "Bouncy House Boo Boos/The Best Therapy Pet Yet" • "Toy Hospital: The Mayor's Speech/The Lake Monster" • "Toy Hospital: Chuck Learns to Look!/Birthday Party Emergency" • "Toy Hospital: Camille Gets Over the Hump/Willow's Wonky Whiskers" • "Into the Hundred Acre Wood! • "Toy Hospital: Mole Money, Mole Problems/Yip, Yip, Boom! • "Toy Hospital: Get-Well Gus Gets Well/Triceratops Trouble" • "Hannah the Brave/Waddly's Huggy Overload"
Season Five: The Pet Rescue Team! •

A Pet for Everyone

• The Doc McStuffins Christmas Special • Toys in Space • Adventures in Baby Land • Stuffy's Safari • Jungle Jumble • Arctic Exposure • Jumbo Mumbo • The Hallie Trap • Lost & Found •

Bedazzled!

• The Great McStuffins Meltdown • It's a Hard Doc Life • The Doc Is In
v - e -

d
Miscellaneous
Magic Lasso • Sweet Strings
v - e -

d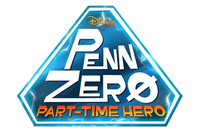 Locations
Middleburg •

Middleburg Central High

• The Odyssey • Fish Stick on a Stick • North Pole • Knight World • Superhero World • Arabian World • Plush Toy World • Clown World • Dinosaur Cowboy World • Cereal World • Old English World • Giant Monster World • Zombie World • Space World • Ocean World • Color World • Musical Fairy Tale World • Caveman Spy World • Future Barbarian World • Ultrahyperball World • Demon World • Alien World • Galaxy World • Temple World • Dragon World • Gothic Mystery World • Plant World • Animal Barbarian World • Toy World • Outer Space Court World • Robot World • Pirate World • Fairymania World • Steampunk World • Ball World • Ghost World • Rock, Paper, Scissor World • Beast World • Anime World • Sitcom World • Nothingness • Most Dangerous World Imaginable • Least Dangerous World Imaginable
Objects
Multi-Universe Hologram Uplink • Multi-Universe Transprojector • Pigoilet • The QPC Unit • Vortex Tops • Specs
v - e - d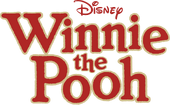 Songs
Movie Songs
Winnie the Pooh and the Honey Tree: "Winnie the Pooh" • "Up, Down, Touch the Ground" • "Rumbly in My Tumbly" • "Little Black Rain Cloud" • "Mind Over Matter"
Winnie the Pooh and the Blustery Day: "A Rather Blustery Day" • "The Wonderful Thing About Tiggers" • "Heffalumps and Woozles" • "Rain, Rain, Rain Came Down, Down, Down" • "Hip-Hip-Hooray!"
Boo to You Too! Winnie the Pooh: "I Am Not Afraid" • "I Wanna Scare Myself"
Pooh's Grand Adventure: The Search for Christopher Robin: "Forever & Ever" • "Adventure is a Wonderful Thing" • "If It Says So" • "Wherever You Are" • "Everything is Right"
A Winnie the Pooh Thanksgiving: "Hooray, Hooray!" • "Berrily We Roll Along" • "Our Thanksgiving Day" •
Winnie the Pooh: Seasons of Giving: "Seasons of Giving"
The Many Songs of Winnie the Pooh: "It Really Was a Woozle, Yes it Was"
Sing a Song with Pooh Bear: "Kanga Roo Hop" • "Harvest What You Grow" • "My Song"
Winnie the Pooh: A Valentine for You: "Girls are Like Boys" • "When the Love Bug Bites" • "Places in the Heart"
Winnie the Pooh: A Very Merry Pooh Year: "Jingle Bells" • "Snow Snows" • "Happy Pooh Year" • "Hunny, No Not For Me" • "Auld Lang Syne"
The Tigger Movie: "Someone Like Me" • "Whoop-de-Dooper Bounce" • "Lull-a-Bee" • "Round My Family Tree" • "How to Be a Tigger" • "Your Heart Will Lead You Home"
Piglet's Big Movie: "If I Wasn't So Small" • "A Mother's Intuition" • "With a Few Good Friends" • "Sing-Ho (For the Life of a Bear)" • "The More It Snows (Tiddely-Pom)" • "The More I Look Inside" • "Comforting to Know"
Springtime With Roo: "We're Huntin' Eggs Today" • "Sniffley Sniff" • "Easter Day With You" • "The Way It Must Be Done"
Pooh's Heffalump Movie: "Little Mr. Roo" • "The Horribly Hazardous Heffalumps" • "The Name Game" • "Shoulder to Shoulder" • "In the Name of the Hundred Acre Wood/What Do You Do?"
Pooh's Heffalump Halloween Movie: "Trick 'R Treating With Our Friends" • "Brave Together"
Winnie the Pooh: "The Tummy Song" • "A Very Important Thing to Do" • "The Winner Song" • "The Backson Song" • "It's Gonna Be Great" • "Everything is Honey" • "Pooh's Finale"
Christopher Robin: "Goodbye, Farewell" • "Busy Doing Nothing" • "Christopher Robin"
Television Songs
Welcome to Pooh Corner: "Welcome to Pooh Corner Theme Song" • "Try a Little Something New" • "The Right Side" • "Yes, I Can" • "You're the Only You" • "I Hum to Myself" • "Please and Thank You" • "Responsible Persons" • "You're the One and Only One" • "Welcome to Pooh Corner Ending Theme"
The New Adventures of Winnie the Pooh: "Pooh Bear" • "'Cause It's Make Believe" • "The Floating Song" • "Nothing's Too Good for a Friend" • "Under the Bed" • "I Don't Have A Name" • "King of the Beasties" • "The End" • "Pirates is What We'll Be" • "Tigger the Private Ear is Here"
The Book of Pooh: "Everyone Knows He's Winnie the Pooh" • "Goodbye for Now" • "Your Best Wishes" • "On the Double" • "Who is Me" • "Think, Think, Think" • "What Piglets Are" • "I Watch for Signs" • "We're Making a Cake" • "If I Could Be Big" • "Isn't That Funny?" • "Everyone Wants a Valentine" • "That's What We Do" • "Keep it Simple" • "Have You Got a Book For Me?" • "Give It a Try" • "On Your Way Back Home" • "The Birdbird Song" • "Nightmare Wranglers" • "Carry On" • "What's Your Name, River" • "Where Do Words Go?" • "Under a Spelling Bee's Spell" • "Adventure" • "Mental Altitude" • "I Want to Know Everything Now" • "Happy Tailiversary" • "Get Growin'" • "Tigger's Lullaby" • "Perfect Party" • "If We Were Talkin'" • "Someone New to Meet" • "My Hero" • "Broken Friendships" • "Do the Roo" • "Call Me Buck-a-Roo" • "At Chez Piglet" • "Nothing Ever Happens" • "Too Much Honey" • "Lost in a Book"
My Friends Tigger and Pooh: "A Few Simple Rules" • "Bouncin'" • "The Grass is Greenier" • "The Password Song" • "Underneath the Same Sky" • "One Big Happy Family" • "Think, Think, Think" • "The Question Song" • "Floating in a Cloud" • "Different Can Be Good" • "The Little Things You Do" • "There's a Party" • "No More Fun In the Snow" • "Butterflies" • "What Makes a Pony a Pony" • "When We Work Together" • "Christmas Comes Tomorrow" • "Time to Go (On a Trek Through the Snow)" • "Snowman Song"
Miscellaneous: "Luv-a-bye" • "Playtime Song" • "Learning Song" • "Friendship Song" • "Snug as a Bear Can Be" • "The Scrapbook Song"

v

- e -

d

v - e -

d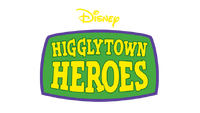 Characters
Eubie • Wayne • Twinkle • Kip • Fran • Pizza Guy
Songs
Here in Higglytown • Hero Song • Here, Kitty, Kitty Cat • I Miss Grandpop • The Marching Song • Getting Ready for Christmas Day • The Babysitter Song • Gather Up The Leaves • The Acorn Polka • Ripped Pants Blues • The City • One Hundred • So Many Colors • New Friends • Hot Hot Day • Rainy Day • Up, Up, Up • The Higgly Check • Follow That Frog • Ten Coins
v - e -

d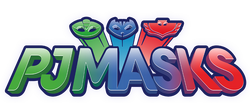 Shorts
"

Super Cat Speed

" • "

Super Gekko Muscles

"