Sir Oliver is a character who appears in the Disney Junior animated series, Sofia the First.
Background
Personality
Sir Oliver is best described as a self-righteous, muscle-headed, egotistical, rude and narcissistic ninny who only cares about himself. He's shown to be a bit of a bully who tries to get his way with threats. He has the ambition of becoming the leader of Brazendell's knights and is willing to do anything to achieve that goal no matter how dirty or trecharous. Though brave, his bravery is the kind sired by arrogance and deception, which makes one foolhardy. Despite his huge, unbearable ego, he doesn't seem very bright. He also shows a habit of stealing credit and a willingness to put people in danger to accomplish his goals. 
Role in the Series
Sir Oliver makes his debut in the episode, "The Tale of the Noble Knight" as the main antagonist. He disrupted the harmony between the humans and Dragons of Brazendell by picking fights with them. When the King of Brazendell promised to make the one who dealt with the dragons First Knight, leader of all knights, Sir Oliver volunteered to retrieve the Ice Fire Shield, a shield that can freeze dragon fire. He first appears when Princess Sofia and Minimus arrive in Brazendell to help him. He quickly shows her his true colors as the narcissist he is and earns her annoyance when he laughs at her when she tells him she's there to help him. Sofia quickly proves her worth by helping him out of a trap his rival, Sir Jaxon, set. When Jaxon appears, they fight a duel that Oliver wins with a cheap maneuver that Jaxon and Sofia both agree is a dirty trick. Oliver shrugs their protests off and searches for the Ice Fire Shield until he gets distracted by his reflection which he admires to the point where Sofia goes off to find the shield herself muttering "Oh boy." Sofia finds a clue that leads to the Shield: Directions that lead to the Big Golden Stone. When they arrive and Sofia points this out, Oliver takes the credit for it by stating "You're welcome for pointing it out for you." When Sofia find the clue to the Shield's location, Oliver again takes the credit for it, claiming he found it earning him the annoyance of Sofia and the dislike of Minimus. When Sir Jaxon reappears, Oliver opens the dam gates causing a flood. Oliver goes to get the Shield while Sofia rescues Sir Jaxon, who reveals that Sir Oliver is the one who really caused the fires by picking fights with the dragons. Together, Sofia and Jaxon defeat Oliver and reveal his deception to the King of Brazendell, who banishes him. Sir Oliver throws a temper tantrum and leaves vowing to be back to get revenge. 
He reappeared in "The Royal Dragon" again as the main antagonist. It's revealed he snuck back into Brazendell so he can get revenge on the Dragons of Brazendell for his exile. He first appears near the annual Dragon Roast N Toast so he get his revenge by ruining it. He first tries to ruin it by dosing the bonfire with water balloons. This fails because the trigger on his bow gets stuck in a way that fires the balloons in the air and splash on him. He then tries to ruin it by setting ants on the dragon. This fails when the ants go after the sugar cubes he gives his horse Basil instead. Finally, he decides to ruin it by trapping the dragons in a fire-proof net. He traps all the dragons except Crackle and Sizzle. Princess Sofia, Crackle, and Sizzle free the dragons and drive him off. He vows to return once more, but he is never seen or heard from again for the remainder of the series.
Trivia
His coat of arms is a fox, which represents and hints his sly and deceptive side.
He is very similar to Gaston.
Sir Oliver might be illiterate, as he asked Sofia what the writing on the Golden Rock said.
Sir Oliver is the third character on the show to be banished from a kingdom, the first being Mamanu, who was banished from Hakalo and the second was Princess Ivy who was banished from her Kingdom.
Sir Oliver shares the same annoying laugh as another character also voiced by Kevin Michael Richardson, Dark Laser from The Fairly OddParents.
Gallery
v - e - d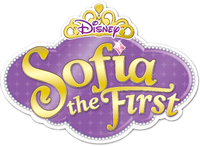 Characters
Princess Sofia • Queen Miranda • King Roland II • Prince James • Princess Amber • Princess Hildegard • Cedric the Sorcerer • Wormwood • Baileywick • Robin • Mia • Clover • Whatnaught • Goodwyn the Great • Winifred the Wise • Jade • Ruby Hanshaw • Princess Clio • Prince Zandar • Princess Jun • Prince Hugo • Minimus • Princess Vivian • Crackle • King Marcus and Queen Cecily • Trolls• Lucinda • Prince Jin • Magic Carpet • Jasper • Prince Khalid • Meg and Peg • Madam Ubetcha • Prince Desmond • Miss Nettle • Sir Gillium • Professor Popov • Helen Hanshaw • Oona • Queen Emmaline • Cora • Plank • Aunt Tilly • Wilbur the Wombeast • Sven • Emperor Quon • Empress Lin-Lin • Rex • Prince Axel • King Garrick • Electra • Vaughan and Vance • Marla • Sir Bartleby • Sir Maxwell • Sir Finnegan • Gwen • Chef Andre • Sofia the Worst • Lady Joy • Lord Gilbert • Wu-Chang • Jade Jaguar • Sir Dax • Boo • Princess Lani • Mamanu • Kamea and Halia • Praline • Freedo • Princess Zooey • Princess Astrid • Slickwell • Greylock the Grand • Princess Ivy • Dragons of Enchancia • Winter • Whiskers • Glacia the Ice Witch • Elliot, Amy, and Kurt • Tizzy • Master Erwin • Bryce Twigley • Button, Benngee, and Brody • Mossy • Carol of the Arrow • Jane • Princess Kari • Miss Elodie • Fluke • Slim • Shelly • Flip • Mantacorn • Onyx and Opal • Wendell Fidget • Mrs. Fidget • Saffron • Muck, Gunk, and Grime • Spruce • Ballerina • Mazzimo • Prince Roderick • Gavin • Kazeem • Sergeant Fizz • King Habib and Queen Farnaz • Chief Gnuckles • Flinch • Grotta • Elfonso • Elfred • Milo the Snake • King Henrik • Cordelia the Conjuror • Calista • Morgana • Crispy • Barley • Sassofras • Professor Zacharias Fleeber • Grand Mum • Gemina and Argus • Count Barnstorm • Sir Oliver • Sir Jaxon • Willawing • Kai • Princess Charlotte • Morris • Zinessa • King Philip and Queen Everly • Lily • Indigo • Marty and Maple • Mandy • Grimtrix • Wriggley, Pumpkin, and Chester • Skye • Piccolo • Baron Von Rocha • Professor Pecullian • Sea Monsters • Malachite and Fig • Omar • Prisma • Azurine • Orion • Vega • Chrysta • Sizzle • Cinder • Singe • Mare of the Mist • King Roland I • Roma • Giggling Goblin • Captain Quivers • Twitch • Vor • Nerissa


Elena of Avalor: Princess Elena • Princess Isabel • Francisco • Luisa • Shuriki • Alacazar • Zuzo • Mateo • Migs, Luna, and Skylar • Rafa • Chancellor Esteban • Armando • King Raul and Queen Lucia • Naomi Turner
Guest Characters: Flora, Fauna, and Merryweather • Cinderella • Jasmine • Magic Carpet • Belle • Ariel • Aurora • Snow White • Mulan • Rapunzel • Tiana • Merida • Olaf • Merlin • Archimedes
Community content is available under
CC-BY-SA
unless otherwise noted.