"Sofia in Elvenmoor" is the sixty-fifth episode of the Disney Junior animated series, Sofia the First. It premiered on November 13, 2015, and is the eleventh episode of the third season.
Plot
On the road, Roland and Sofia arrive in the Whispering Woods, which Sofia has wanted to come to for so long since she heard it's enchanted. Sofia plans to explore it while her father sees how a new road is coming along then they plan to have a picnic. Before Sofia sets out her father gives her one of two together feathers so that she can find her way back to him if she loses her way. While exploring, Sofia and Clover, who came along for the picnic, come across a silver tree. Once inside, the pair fall down a hole and into a magical land. An elf named Elfonso appears and tells them they are in Elvenmoor, the elven world. He also explains they got in through the magical Elvenmoor door that connects Elvenmoor with the human world. Sofia wants to go back but Elfonso insists they stay a while and gives them a musical tour of Elvenmoor.
All the sights make Sofia and Clover squeal with joy. Elfonso offers to show them the rest of Elvenmoor. Sofia wants to go back but Clover tells her they can stay a little longer and Elfonso tells her they have plenty of time before the door moves again. Clover finds a forever carrot, which is a carrot you can eat for the rest of your life. Elfonso decides to show Sofia the Silverspray Stream and she agrees to it. Meanwhile back in the Whispering Woods, Duncan and Herb tell Roland that they must cut down the silver tree to stay on schedule and he consents, to the dismay of a man who came from Elvenmoor. The man reveals that if the tree gets cut down the door to Elvenmoor will be closed forever and no one will be able to get in or out, to the dismay of Whatnaught, who also tagged along with Sofia. The man heads back to Elvenmoor to get help to stop them. The man is revealed to be another elf named Elfred, and tries to tell Sofia she's about to get trapped in Elvenmoor, but Elfonso interrupts him and pulls her away for a ride. After the ride, Elfred tells Sofia what's going on and that the door has moved. Sofia agrees to stop her father and the Royal Work Crew. Elfred tells her that to find the door in time she must follow the green path and, whatever she does, to stay on the path. Back in the Whispering Woods, Whatnaught is doing everything in his power to prevent the tree for being chopped down.
Sofia, Clover, and Elfonso are going down the green path and Sofia sees for herself why Elfred warned them to stay on the path: There are all kinds of fun places like the Rockbeat Garden. They finally find the door but Elfonso and Clover get distracted by the Bubble Field and its bubble rides in a way that makes them miss the door again. The trio find the door again but Clover gets abducted by a taykit bird and they take off after him. Sofia gets them back on the path but the door they find turns out to be an illusion because they're in the Illusion Grove. Sofia takes out her together feather. They finally find the door and go through it. Once she gets back, Sofia tells her father about Elvenmoor. Roland orders the tree to not be chopped down. Sofia and Roland go back to Elvenmoor to have their picnic there.
Cast
Jason Hightower as Duncan
Alan Ruck as Herb
Songs
Trivia
This is the second episode to have Sofia's name in the title, the first being "Sofia the Second".
Both the episode's title and story are a nod to Alice in Wonderland. The story is also a nod to The Wizard of Oz.
The Royal Crew men Duncan and Herb from "All the Sprite Moves" make their second appearance in this episode.
The line Sofia quotes after arriving in Elvenmoor "I don't think we're in Enchancia anymore" is a nod to what Dorothy Gale says after arriving in the Land of Oz in the 1939 movie, The Wizard of Oz.
This episode is the fourth episode whose song is about a location. The first was Royal Prep in Once Upon a Princess, the second was Merroway Cove in "The Floating Palace", and the third was Mystic Meadows in the episode of the same name.
This is the second episode Whatnaught has a more active role. The first was in "Gizmo Gwen".
This is Whatnaught's first appearance in the third season.
Whispering Woods name is reference in 80's TV show She-Ra Princess of Power.
Moral: There are times when you must be serious and focused.
International premieres
Gallery
v - e - d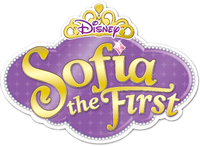 Characters
Princess Sofia • Queen Miranda • King Roland II • Prince James • Princess Amber • Princess Hildegard • Cedric the Sorcerer • Wormwood • Baileywick • Robin • Mia • Clover • Whatnaught • Goodwyn the Great • Winifred the Wise • Jade • Ruby Hanshaw • Princess Clio • Prince Zandar • Princess Jun • Prince Hugo • Minimus • Princess Vivian • Crackle • King Marcus and Queen Cecily • Trolls• Lucinda • Prince Jin • Magic Carpet • Jasper • Prince Khalid • Meg and Peg • Madam Ubetcha • Prince Desmond • Miss Nettle • Sir Gillium • Professor Popov • Helen Hanshaw • Oona • Queen Emmaline • Cora • Plank • Aunt Tilly • Wilbur the Wombeast • Sven • Emperor Quon • Empress Lin-Lin • Rex • Prince Axel • King Garrick • Electra • Vaughan and Vance • Marla • Sir Bartleby • Sir Maxwell • Sir Finnegan • Gwen • Chef Andre • Sofia the Worst • Lady Joy • Lord Gilbert • Wu-Chang • Jade Jaguar • Sir Dax • Boo • Princess Lani • Mamanu • Kamea and Halia • Praline • Freedo • Princess Zooey • Princess Astrid • Slickwell • Greylock the Grand • Princess Ivy • Dragons of Enchancia • Winter • Whiskers • Glacia the Ice Witch • Elliot, Amy, and Kurt • Tizzy • Master Erwin • Bryce Twigley • Button, Benngee, and Brody • Mossy • Carol of the Arrow • Jane • Princess Kari • Miss Elodie • Fluke • Slim • Shelly • Flip • Mantacorn • Onyx and Opal • Wendell Fidget • Mrs. Fidget • Saffron • Muck, Gunk, and Grime • Spruce • Ballerina • Mazzimo • Prince Roderick • Gavin • Kazeem • Sergeant Fizz • King Habib and Queen Farnaz • Chief Gnuckles • Flinch • Grotta • Elfonso • Elfred • Milo the Snake • King Henrik • Cordelia the Conjuror • Calista • Morgana • Crispy • Barley • Sassofras • Professor Zacharias Fleeber • Grand Mum • Gemina and Argus • Count Barnstorm • Sir Oliver • Sir Jaxon • Willawing • Kai • Princess Charlotte • Morris • Zinessa • King Philip and Queen Everly • Lily • Indigo • Marty and Maple • Mandy • Grimtrix • Wriggley, Pumpkin, and Chester • Skye • Piccolo • Baron Von Rocha • Professor Pecullian • Sea Monsters • Malachite and Fig • Omar • Prisma • Azurine • Orion • Vega • Chrysta • Sizzle • Cinder • Singe • Mare of the Mist • King Roland I • Roma • Giggling Goblin • Captain Quivers • Twitch • Vor • Nerissa


Elena of Avalor: Princess Elena • Princess Isabel • Francisco • Luisa • Shuriki • Alacazar • Zuzo • Mateo • Migs, Luna, and Skylar • Rafa • Chancellor Esteban • Armando • King Raul and Queen Lucia • Naomi Turner
Guest Characters: Flora, Fauna, and Merryweather • Cinderella • Jasmine • Magic Carpet • Belle • Ariel • Aurora • Snow White • Mulan • Rapunzel • Tiana • Merida • Olaf • Merlin • Archimedes
Community content is available under
CC-BY-SA
unless otherwise noted.