Cobra Kai Season 4 - The Loop
Play Sound
Books based on the Disney Junior series Sofia the First.
Disney Press
Cover
Title
Release Date

The Royal Slumber Party
June 4, 2013
What's better than a slumber party? A Royal Slumber Party! When Sofia invites her friends from the village to her very first royal slumber party, she's excited but nervous, too. What if her old friends don't get along with her new ones? Advice from Sofia's mom comes at just the right moment, and Sofia's slumber party winds up being a royal blast!

The Halloween Ball
July 23, 2013
The annual Halloween Ball is just around the corner, and Sofia and Amber are so excited to make their fancy costumes. Amber thinks she'll win the Best Costume prize until she sees Sofia's beautiful costume! After Amber's attempts to beat Sofia backfire, she learns to appreciate her sister instead of trying to compete against her.

The Amulet and the Anthem
August 27, 2013
Sofia is chosen to sing the Enchancian Anthem at the annual Harvest Festival. After she becomes a bit too boastful, Sofia's magical amulet bestows a curse on her, leaving her all croaked up! Based on a special episode featuring Princess Belle.

The Royal Games
January 21, 2014
When Sofia's stepbrother, James, asks her to be his partner in the carriage race at the annual Tri-Kingdom Picnic , Sofia hopes she'll be up to the task. Even though she tries her best, their carriage comes in last. But in the end, Sofia winds up teaching James a little something about the value of being a good sport.

Sofia's Magic Lesson
May 6, 2014
When Cedric makes Sofia his apprentice, she doesn't suspect that he is after her magical amulet yet again. But the magic of friendship is the true lesson to be learned when Sofia helps Cedric out of a "tricky" situation.

The Enchanted Science Fair
September 2, 2014
It's almost time for the Enchanted Science Fair, and Sofia and her classmates must pair up to work on their projects. When they discover that they need to find a magical ingredient at the top of a mountain, they compete to see who can reach the summit first-at the risk of their science projects and their friendships!

A Magical Match
December 16, 2014
Sofia visits her friend, Lucinda, one afternoon and is delighted to learn that she also has a pet bunny; a girl bunny at that. Sofia and Lucinda think their bunnies should be the best of friends, but sparks do not seem to be flying when Clover and Hexie meet. Lucinda decides to speed things up with a love potion, but the results aren't what Sofia expects at all!

A Royal Mouse in the House
February 3, 2015
It's the day of the Enchancia Pet Show, and everyone is excited. The pet-owning students of Royal Prep are all there including Hildegard and her mink, Lulu. Suddenly, Lulu jumps out of Hildegard's arms and runs away. While trying to find her pet, Hildegard is turned into a mouse! Sofia and Clover try to solve the mystery and reverse the spell. But they'll have to hurry-the show is about to begin!

Me and Our Mom
March 3, 2015
Sofia is so excited to spend the day with her mom at the annual Mother's Day Picnic-until she learns that Amber and James are joining too. Sofia wants her mom to herself on Mother's Day! But when her witch friend Lucinda offers a helping spell that ultimately backfires, Sofia learns that it's important to share this special day-and her mom.

Sofia the First: Sofia's First Christmas
September 15, 2015
Sofia visits Princess Vivian's kingdom where she gets to experience Christmas for the first time. While there, she meets two sprites who need help finding their lost friend.
Golden Books
Cover
Title
Release Date

The Perfect Tea Party
June 11, 2013
Based on the episode "Tea for Too Many" Sofia hosts her first royal tea party.

Bunny Magic!
January 7, 2014
Being a princess keeps Sofia the First pretty busy. So much so that Clover the rabbit feels left out and decides to hit the road with a traveling magician.

Sofia the Second
July 22, 2014
Princess Sofia uses a copying spell so she can be in two places at once but her copy is a troublemaker!

Sofia's Royal World
July 22, 2014
Girls ages 3 to 7 will get a sneak peek into the royal kingdom of Enchancia with this full-color Big Golden Book starring Sofia the First. There are two full-length stories, plus fun facts about the characters from the hit Disney Junior show, super-fun tea party ideas, and simple magic tricks!

A Royal Pet Problem
January 6, 2015
When a Mix-Up Potion combines their pets, Princess Sofia and her siblings have to straighten everything out before the rabbit-dragon and peacock-baboon creatures wreck their school! Based on the episode "Scrambled Pets".

Two Princesses and a Baby
July 28, 2015
It's Amber's birthday, and she wishes that she could have it all to herself. She gets Cedric to magically change James's birthday, but something goes wrong and he becomes a baby. Amber and Sofia must break the spell—and baby-sit!

Gwen's Great Gizmos
January 12, 2016
Sofia encourages a young kitchen maid to follow her dreams of being an inventor. Together they create a super-cool painting contraption, but things don't work out as planned. Luckily, Princess Sofia convinces her talented friend to believe in herself and keep trying!
Random House
Cover
Title
Release Date

Sofia the First
October 30, 2012
Meet Sofia, a little girl who lives a rather ordinary life. But everything changes when her mother, Miranda, marries the king. Overnight, Sofia becomes a princess, moves into the castle, gains a stepbrother, a stepsister...and the ability to talk to her new animal friends thanks to a magical amulet! Now, life is anything but ordinary for Sofia the First!

The Floating Palace
September 24, 2013
During her family vacation on a floating palace, Sofia befriends a mermaid, and through their friendship, helps save the mermaid's kingdom and brings their two worlds together. Based on the Disney Junior movie event featuring Princess Ariel.

Holiday in Enchancia
November 5, 2013
A snowstorm prevents King Roland from returning home in time for the holidays. Sofia leads her family on a brave expedition to find him, and shows Amber that spending the holiday with loved ones is better than any present. Based on a special episode featuring Princess Aurora.

The Enchanted Feast
February 4, 2014
Cedric is preparing to show off his magical skills at the Enchanted Feast: a grand dinner for all of the kings and queens in the Tri-Kingdom Area. When an evil fairy named Miss Nettle disguises herself as a powerful sorceress and takes over the feast, Sofia forms an unlikely team with Clover, Cedric, and Wormwood to protect her amulet and save her family. Based on a special episode featuring Snow White.

Princesses to the Rescue!
June 3, 2014
While visiting the Kingdom of Wei-Ling, James and Prince Jin set off to search for the legendary treasure of the Jade Jaguar but soon find themselves trapped in the jaguar's den. It's up to Sofia, Amber, Princess Jun, and a very special Disney Princess to rescue their families! Based on a special episode featuring Mulan.

The Curse of Princess Ivy
October 7, 2014
Sofia discovers that her amulet is for so much more than just talking to the animals when her sister Amber takes the amulet and uses it to summon a princess. Unfortunately, the princess that magically appears before Amber and Sofia's eyes is evil and she wants to overthrow the kingdom of Enchancia! Sofia and Amber's every attempt to stop the princess fails…that is, until Rapunzel comes along and helps the girls come up with the perfect plan to save the day.

The Secret Library
September 1, 2015
When Sofia's Aunt Tilly visits Enchancia, she gives Sofia a special book that guides her to a secret library hidden in the castle! The library is filled with hundreds of unfinished books-and Sofia is the only one who can give each story a happy ending. Sofia selects the story of Minimus's brother, Mazzimo, who has been captured by the arrogant and greedy Prince Roderick of Borrea. It's up to Sofia and Minimus to rescue Mazzimo and grant him his one wish: to be free!

Elena and the Secret of Avalor
October 18, 2016
In this beautifully illustrated Secret Library story, Sofia discovers the incredible mystery behind her amulet. Princess Elena from the Kingdom of Avalor has been magically trapped inside Sofia's amulet, waiting for another Princess to set her free, and Sofia is up to the task! Join Sofia in a magical adventure and meet Disney's newest Princess, Elena of Avalor.
Read-Alongs
Cover
Title
Release Date

The Tale of Miss Nettle
February 2, 2016
Miss Nettle has been stealing all the flowers in Freezenberg but no one knows why. It's up to Sofia - and her new friend, Olaf the snowman - to stop Miss Nettle, or the winter flower festival will be ruined!
v - e - d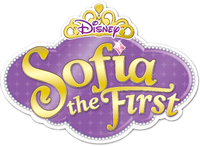 Characters
Princess Sofia • Queen Miranda • King Roland II • Prince James • Princess Amber • Princess Hildegard • Cedric the Sorcerer • Wormwood • Baileywick • Robin • Mia • Clover • Whatnaught • Goodwyn the Great • Winifred the Wise • Jade • Ruby Hanshaw • Princess Clio • Prince Zandar • Princess Jun • Prince Hugo • Minimus • Princess Vivian • Crackle • King Marcus and Queen Cecily • Trolls• Lucinda • Prince Jin • Magic Carpet • Jasper • Prince Khalid • Meg and Peg • Madam Ubetcha • Prince Desmond • Miss Nettle • Sir Gillium • Professor Popov • Helen Hanshaw • Oona • Queen Emmaline • Cora • Plank • Aunt Tilly • Wilbur the Wombeast • Sven • Emperor Quon • Empress Lin-Lin • Rex • Prince Axel • King Garrick • Electra • Vaughan and Vance • Marla • Sir Bartleby • Sir Maxwell • Sir Finnegan • Gwen • Chef Andre • Sofia the Worst • Lady Joy • Lord Gilbert • Wu-Chang • Jade Jaguar • Sir Dax • Boo • Princess Lani • Mamanu • Kamea and Halia • Praline • Freedo • Princess Zooey • Princess Astrid • Slickwell • Greylock the Grand • Princess Ivy • Dragons of Enchancia • Winter • Whiskers • Glacia the Ice Witch • Elliot, Amy, and Kurt • Tizzy • Master Erwin • Bryce Twigley • Button, Benngee, and Brody • Mossy • Carol of the Arrow • Jane • Princess Kari • Miss Elodie • Fluke • Slim • Shelly • Flip • Mantacorn • Onyx and Opal • Wendell Fidget • Mrs. Fidget • Saffron • Muck, Gunk, and Grime • Spruce • Ballerina • Mazzimo • Prince Roderick • Gavin • Kazeem • Sergeant Fizz • King Habib and Queen Farnaz • Chief Gnuckles • Flinch • Grotta • Elfonso • Elfred • Milo the Snake • King Henrik • Cordelia the Conjuror • Calista • Morgana • Crispy • Barley • Sassofras • Professor Zacharias Fleeber • Grand Mum • Gemina and Argus • Count Barnstorm • Sir Oliver • Sir Jaxon • Willawing • Kai • Princess Charlotte • Morris • Zinessa • King Philip and Queen Everly • Lily • Indigo • Marty and Maple • Mandy • Grimtrix • Wriggley, Pumpkin, and Chester • Skye • Piccolo • Baron Von Rocha • Professor Pecullian • Sea Monsters • Malachite and Fig • Omar • Prisma • Azurine • Orion • Vega • Chrysta • Sizzle • Cinder • Singe • Mare of the Mist • King Roland I • Roma • Giggling Goblin • Captain Quivers • Twitch • Vor • Nerissa


Elena of Avalor: Princess Elena • Princess Isabel • Francisco • Luisa • Shuriki • Alacazar • Zuzo • Mateo • Migs, Luna, and Skylar • Rafa • Chancellor Esteban • Armando • King Raul and Queen Lucia • Naomi Turner
Guest Characters: Flora, Fauna, and Merryweather • Cinderella • Jasmine • Magic Carpet • Belle • Ariel • Aurora • Snow White • Mulan • Rapunzel • Tiana • Merida • Olaf • Merlin • Archimedes