Doctor Strange in The Multiverse o Madness - The Loop
Play Sound
The following episodes of Sofia the First are listed in the order of their original airing.
The series premiered on January 11, 2013 on Disney Channel and Disney Junior while the series pilot movie Sofia the First: Once Upon a Princess premiered on November 18, 2012. The show ran for four seasons with a hundred and seven episodes, including four television specials (not counting the pilot movies Once Upon a Princess and Elena and the Secret of Avalor). The show came to an end on September 8, 2018 with the series finale, "Forever Royal".
Series Overview
Season
Episodes
Originally aired
Season premiere
Season finale
Pilot
November 18, 2012
Crossover
November 20, 2016
1
25
January 11, 2013
February 14, 2014
2
29
March 7, 2014
July 22, 2015
3
29
August 5, 2015
March 31, 2017
4
30
April 28, 2017
September 8, 2018
Total
Series premiere
Series finale
1-4
113
January 11, 2013
September 8, 2018
Television Movies
Season One (2013-2014)
No. in
Series
No. in
Season
Title
Original Airdate
Production
Code
01
01
"Just One of the Princes"
January 11, 2013
231S-101
Sofia strives to become the first princess to earn a spot on her school's Flying Derby team. Although paired with the overly-anxious pony Minimus, Sofia learns to believe in herself and proves that a princess can do anything.
02
02
"The Big Sleepover"
January 18, 2013
231S-102
Sofia is put in a difficult position when she struggles to get her village friends Ruby and Jade and her new princess friends to get along during her first slumber party at the castle.
03
03
"Let the Good Times Troll"
January 25, 2013
231S-103
Sofia befriends the trolls that live in the cave near her new home, but trouble ensues when her father can't let go of his fear of their banging, even when she brings them to the castle.
04
04
"Cedric's Apprentice"
February 1, 2013
231S-104
Cedric hires Sofia to be his apprentice in order to steal her amulet when she seeks his help to learn magic for school. Along the way, Cedric takes his first step towards the light when she soothes his stress.
05
05
"A Royal Mess"
February 8, 2013
231S-105
The Golden Wing Circus is in town and the kids really want to go, but when James accidentally breaks a giant glass window, James and Sofia attempt to hide it while Amber distracts their parents. Sofia lays herself down for James when the parents find out, but after Baileywick clarifies James as the perp, the kids are ultimately forgiven, see the show, and get a new window conjured up by the circus magicians.
06
06
"The Shy Princess"
February 22, 2013
231S-106
Sofia helps Vivian, a shy classmate to overcome her fear of speaking in public. Meanwhile, Clover makes friends with her dragon Crackle.
07
07
"Blue Ribbon Bunny"
March 15, 2013
231S-108
Sofia decides to enter Clover in the Village Fair pet contest, but after pushing a little too hard, Sofia discovers a few things about friendship when she ends up unintentionally hurting his feelings before the contest.
08
08
"The Princess Test"
April 12, 2013
231S-110
When Flora, Fauna, and Merryweather announce a big test, the princesses are put to the test but only one of them can win the trophy for showing the most important princess trait of all—kindness. Sofia sacrifices the vanity put upon her to help the librarian, who turns out to be Fauna in disguise, leading to Sofia getting her first trophy.
09
09
"Baileywick's Day Off"
April 26, 2013
231S-107
Baileywick celebrates his birthday with his brother, Nigel, with help from Sofia and the rest of the family.
10
10
"Tri-Kingdom Picnic"
May 17, 2013
231S-109
Sofia shows James how to be a good sport when the leaders of two of the allied kingdoms show up for a day of playing sports and games.
11
11
"The Little Witch"
May 31, 2013
231S-111
A little witch's hexes causes big trouble for Sofia and her friends. Sofia helps her mend her nasty ways, and the witch fixes the hexes, getting the friends she wanted. In the process, Sofia helps to change the judgment of her friend, Jade, who refuses to believe that the newly-good little witch means well.
12
12
"Two to Tangu"
June 14, 2013
231S-112
Sofia and Amber visit Prince Zandar in the kingdom of Tangu but get lost on a magic carpet. Along the way, Sofia and Amber meet Princess Jasmine.
13
13
"Finding Clover"
June 28, 2013
231S-113
Sofia and her friends go on a daring rescue of their rabbit friend Clover who is being held by the clutches of Boswell the Magician.
14
14
"The Amulet of Avalor"
July 12, 2013
231S-114
Sofia loses the power to understand her animal friends when her magical amulet is captured by a baby castle Griffin. So it's a race between Sofia and Cedric to see who can get it first.
15
15
"The Buttercups"
August 2, 2013
231S-115
Sofia and her friends join the Buttercups, a Girl Scout-like group. Sofia uses Buttercup skills to prove that princesses can do things by themselves.
16
16
"Make Way for Miss Nettle"
August 23, 2013
231S-116
A new fairy teacher, Miss Nettle, who was once the apprentice of Flora, Fauna, and Merryweather arrives at Royal Prep to be a teacher for the after-school gardening club. However, Miss Nettle has ulterior motives for coming to the school-specifically, stealing the spellbook of the headmistresses to overpower them. Sofia, along with James and Desmond, defeat Miss Nettle, though she swears to return.
17
17
"The Amulet and the Anthem"
September 13, 2013
231S-117
Sofia is chosen to sing the Enchancian Anthem at the annual Harvest Festival. After she becomes a bit too boastful, Sofia's magical amulet bestows a curse on her, leaving her all croaked up. Belle makes a guest appearance, helping another royal manage pride.
18
18
"Tea for Too Many"
September 27, 2013
231S-118
Sofia is chosen to host the Royal Prep Tea party. Amber is concerned about what kind of tea party Sofia has in mind. When Amber convinces her to make it bigger and ends up taking over preparations, things start to get hectic. Eventually, Fate steps in for Sofia by having the tables float away, forcing the small tea party that Sofia wanted to be set up instead.
19
19
"Princess Butterfly"
October 11, 2013
231S-119
When there is a Halloween costume contest, Amber is in way over her head, for the umpteenth time. She seeks the help of Cedric to make the best costume when she sees Sofia's seamstress talents to her full degree. However, Cedric's spell on Amber brings additional chaos when the costume is real and can only be removed with a potion requiring Sofia's amulet. Sofia discovers what has happened and tries to sacrifice her amulet, only to have it taken by Wormwood, resulting in another pegasus chase that ends with the amulet's retrieval. Amber confesses her cheat to the headmistresses, who turn her back to normal at the cost of her trophy.
20
20
"Great Aunt-Venture"
October 25, 2013
231S-120
Sofia's meets her step aunt Tilly. Together they go a wonderful adventure to collect apples for Tilly's famous apple pie for a family dinner. Along the way she discovers what it means to be a great adventurer!
21
21
"The Baker King"
November 8, 2013
231S-121
Sofia helps King Roland see how important his job is as king after he yearns to live a more simple life as a baker. when he is convinced by Sofia he decides that it's time to go back to being king.
22-23
22-23
"The Floating Palace"
November 24, 2013
231S-122
231S-123
When Princess Sofia goes on a high-seas vacation, she befriends a young mermaid named Oona when she frees her from a fishnet. The action, being a very good deed, gives Sofia the power to transform into a mermaid and back. When Oona gets captured by a sea monster and the Mermaid Queen holds her family responsible, Sofia, with help from Princess Ariel, saves the day. In the process, Sofia helps strengthen the bond between humans and merfolk.
24
24
"Holiday in Enchancia"
December 1, 2013
231S-124
A snowstorm prevents King Roland from returning home in time for the holidays. Sofia leads her family on a brave expedition to find him, and shows Amber that spending the holiday with loved ones is better than any present. Includes a special appearance by Princess Aurora.
25
25
"Four's a Crowd"
February 14, 2014
231S-125
Sofia tries to overcome her jealousy of Jade and Ruby's budding friendship with Amber when they all decorate a flying coach for the annual Flylight Pageant. Thanks to Miranda's advice, and hitting the coach with gooseberry pie by mistake, she learns that the more, the merrier.
Season Two (2014-2015)
No. in
Series
No. in
Season
Title
Original Airdate
Production
Code
26
01
"Two Princesses and a Baby"
March 7, 2014
231S-202
Amber asks Cedric to cast a magic spell that will give her and James separate birthdays so that she can celebrate the day all by herself. After the spell accidentally turns James into a baby, Sofia helps Amber realize how special it is to have a twin, and work together to help Cedric reverse his spell.
27
02
"The Enchanted Feast"
April 4, 2014
231S-201
Cedric is preparing to show off his exceptionally strong magical abilities at the Enchanted Feast, which is a grand dinner for all of the kings and queens in the Tri-Kingdom area. When the evil fairy, Miss Nettle, disguises herself as a powerful sorceress and takes over the feast to get Sofia's amulet, Sofia forms an unlikely alliance with Clover, Cedric, and Wormwood to protect her mystical amulet and save her family. Snow White is later summoned to assist Sofia, telling her to trust her instincts. Sofia defeats Miss Nettle again, this time with Cedric's Morpho Mirrors.
28
03
"The Flying Crown"
April 11, 2014
231S-203
Sofia teaches Prince Hugo the meaning of teamwork and working together when they are paired in a Flying Derby race, leading to them winning the prized Flying Crown Trophy.
29
04
"Mom's the Word"
April 25, 2014
231S-204
Sofia gets disheartened when she has to share her mother, Queen Miranda, with Amber and James during the annual Mother's Day picnic. So she asks the good witch Lucinda to cast a spell so she and her mom can be alone together. Unfortunately, the spell throws mother and daughter in a boat on a rapidly raging river, leading to Sofia realizing that she must accept that things are the way they are because they have to be the way they are.
30
05
"The Silent Knight"
May 9, 2014
231S-205
Sofia meets her idol and hero, the brave but silent knight Sir Bartleby, and helps him to accept his unique voice and romantically charm and attract her Aunt Tilly.
31
06
"Enchanted Science Fair"
May 30, 2014
231S-206
It's almost time for the Enchanted Science Fair, and Sofia and her classmates must pair up to work on their projects. When they discover that they need to find a magical ingredient at the top of a mountain, they compete to see who can reach the summit first-at the risk of their science projects and their friendships. Eventually, they all team up together.
32
07
"King for a Day"
June 27, 2014
231S-208
James is made King for the day but he gets carried away with his fun solutions to royal problems and winds up waking a sleeping baby giant.
33
08
"When You Wish Upon a Well"
July 11, 2014
231S-207
After becoming jealous, Amber makes a wish into a wishing well that accidentally turns Sofia into a cat.
34
09
"Gizmo Gwen"
July 25, 2014
231S-209
Sofia encourages a young kitchen maid named Gwen to pursue her dream of becoming an inventor.
35
10
"Sofia the Second"
August 1, 2014
231S-210
Princess Sofia uses a copying spell so she can be in two places at once but her copy is a troublemaker! Will Sofia be able to handle her nasty copy before she causes too much trouble?
36
11
"Mystic Meadows"
August 8, 2014
231S-213
Sofia visits a retirement home for sorcerers, and helps Cedric earn his family's powerful wand and his father's respect.
37
12
"Princesses to the Rescue!"
August 15, 2014
231S-212
While visiting the Chinese kingdom of Wei-Ling, James and Prince Jin set off to search for the legendary Chinese treasure of the Jade Jaguar but soon find themselves trapped in the jaguar's den. It's up to Sofia, Amber, Princess Jun, and a very special Disney Princess to rescue their beloved families.
38
13
"Ghostly Gala"
October 3, 2014
231S-211
Sofia prepares for a Halloween party in the ballroom and discovers a ghost trying to scare everyone out of the castle so he can throw his own ghostly gala.
39
14
"The Emerald Key"
October 11, 2014
231S-215
After a valuable emerald key from the kingdom of Hakalo washes up on the shore of the castle, Sofia and her family must figure out who the key belongs to when two girls arrive, both claiming to be the princess and rightful owners of the mystical key.
40
15
"Scrambled Pets"
October 17, 2014
231S-214
Sofia and her friends regret their decision to bring their pets to school after Clover and the rest of the animals get scrambled in a sorcery class accident.
41
16
"The Princess Stays in the Picture"
October 24, 2014
231S-216
When Sofia and Hildegard become stuck inside an enchanted painting, Hildegard complicates their escape plan by insisting she knows everything.
42
17
"Baileywhoops"
November 7, 2014
231S-219
When the Kingdom of Enchancia is having a Jubilee, a new steward who wants Baileywick's job gives him a cursed pin that causes him to be very clumsy, leading Sofia to help Baileywick by becoming his junior steward assistant. Meanwhile, Cedric competes with King Magnus's Sorcerer in entertaining the other children.
43-44
18-19
"The Curse of Princess Ivy"
November 23, 2014
231S-217
231S-218
After forcing Sofia to reveal the secrets of her Amulet, Amber takes the amulet and uses it to summon a princess of her own. Unfortunately, the princess that magically appears before Amber and Sofia's eyes is evil and she wants to overthrow the Kingdom of Enchancia by turning it all black and white! Sofia and Amber's every attempt to stop the princess fails...That is, until Rapunzel comes along and helps the girls' come up with the perfect plan to save the day.
45
20
"Winter's Gift"
December 12, 2014
231S-222
Sofia is in search for the perfect Wassalia gift for Cedric. En route, she meets a forest faun who is also searching for a special gift, a gift that will persuade an powerful enchantress to lift a terrible curse from the faun. However, the faun doubts that she is special. It's up to Sofia and Tiana to help her new friend with the gift of music.
46
21
"The Leafsong Festival"
January 16, 2015
231S-220
When Crackle gives up her ability to breathe fire so that she can sing in the Leafsong Festival, Sofia helps her learn to take pride in what makes her special instead of trying to change it.
47
22
"Substitute Cedric"
February 20, 2015
231S-221
Cedric steps in as substitute teacher for Sofia's sorcery class and helps the students of Royal Prep protect their school after a group of visiting pranksters arrive to wreak havoc.
48
23
"Clover Time"
March 27, 2015
231S-224
Sofia and Clover learn to be more considerate of others after Clover's warren gets flooded and Sofia invites him to stay with her, causing friction in their friendship when they realize that they both have very different habits.
49
24
"In a Tizzy"
March 27, 2015
231S-227
After teaming up with an over-eager fairy godmother, Sofia's friend Ruby learns that a little assistance is nice, but sometimes you have to do things on your own.
50
25
"A Tale of Two Teams"
March 27, 2015
231S-225
When a game of dazzleball pits the villagers against the royals, Sofia must decide whether to play with her old friends or her new family.
51
26
"The Littlest Princess"
July 1, 2015
231S-226
Sofia's amulet grants her the power to become tiny to help three wee sprites. When she disobeys her mother, the amulet curses her and prevents her from growing big.
52
27
"Buttercup Amber"
July 8, 2015
231S-228
Amber agrees to go on a overnight hike with Sofia and the Buttercups despite her distaste for the outdoors and ends up saving the day when the rest of the troop is trapped by a swamp monster.
53
28
"Carol of the Arrow"
July 15, 2015
231S-229
When Sofia meets her idol, Carol of the Arrow, and joins her merry band of do-gooders, she learns that there are many different ways to help people.
54
29
"Sidekick Clio"
July 22, 2015
231S-230
When Clio helps Sofia practice for the upcoming school musical auditions, Sofia recognizes Clio's own talents and encourages her to audition too.
Season Three (2015-2017)
No. in
Series
No. in
Season
Title
Original Airdate
Production
Code
55
01
"Cool Hand Fluke"
August 5, 2015
231S-302
Sofia returns to the underwater kingdom of Merroway Cove where she is reunited with her mermaid friend Oona and meets a new mer-boy named Fluke.
56
02
"Minimus is Missing"
August 12, 2015
231S-223
When Minimus and the rest of the flying horses of Enchancia go missing, Sofia and Amber discover they have been lured into a dangerous trap by a young warlock and set out to rescue them.
57
03
"Cedric Be Good"
September 18, 2015
231S-307
When Cedric finally gets a hold of Sofia's amulet and is repeatedly cursed by the gem, he realizes that the amulet's powers are only granted by acts of kindness.
58
04
"Princess Adventure Club"
September 25, 2015
231S-308
When Princess Zooey, a new student at Royal Prep, starts a Princess Adventure Club to make friends and invites all the princesses to join except Amber, Sofia helps her realize its not nice to exclude others.
59
05
"Minding the Manor"
October 2, 2015
231S-305
When Sofia is left in charge of her Aunt Tilly's house, she must protect it from a group of invading gargoyles.
60
06
"The Secret Library"
October 12, 2015
231S-310
Aunt Tilly gives Sofia a special book that shows her the location of a secret library in the castle. This library contains books that lack endings. Sofia is able to grant these stories happy endings and chooses the story of Mazzimo, Minimus' older brother. Mazzimo has been captured by Prince Roderick of Borrea. Sofia and Minimus must rescue Mazzimo from the greedy prince. Princess Merida appears to aid Sofia.
61
07
"New Genie on the Block"
October 16, 2015
231S-301
During a trip to the Kingdom of Tangu, Sofia accidentally releases a kid genie from a lamp who causes chaos throughout the kingdom.
62
08
"The Fliegel Has Landed"
October 23, 2015
231S-306
When an bossy fliegel threatens Sofia's troll friend Gnarlie, Sofia must show him how to stand up for himself.
63
09
"The Princess Ballet"
November 1, 2015
231S-311
When Sofia invites Princess Kari to perform ballet at Royal Prep's open house, she struggles to learn the steps and Sofia must help Kari realize that its okay to not be perfect at everything.
64
10
"All the Sprite Moves"
November 6, 2015
231S-303
Princess Vivian is upset about her family's move to a new castle and enlists Sofia' Wee Sprite friends to help sabotage the move by making it seem like the new castle is cursed.
65
11
"Sofia in Elvenmoor"
November 13, 2015
231S-309
Sofia and Clover discover and enchanted land of elves.
66
12
"Stormy Lani"
November 20, 2015
231S-313
Sofia discovers that her friend, Princess Lani, has the power to alter the weather according to her moods.
67
13
"Lord of the Rink"
December 4, 2015
231S-231
Hugo and other princes of Royal Prep play ice hockey while the princesses do ice dancing. Hugo sees Sofia having trouble learning to ice dance, and wants to join in and help her at the same time. But Hugo fears the reaction of his father and the other boys, who think that ice dancing is for girls. Sofia helps him realize he shouldn't stop doing something he enjoys just because he's afraid of what people will think.
68
14
"The Secret Library: Olaf and the Tale of Miss Nettle"
February 15, 2016
231S-318
When Sofia sets out on a mission to stop Miss Nettle from stealing all the beautiful snowdrop flowers from the wintery Kingdom of Freezenberg, the wicked fairy puts a curse on Sofia's amulet which takes away her ability to talk to animals. Along the way, Sofia meets Olaf the snowman, who helps her learn that she doesn't need the powers of her amulet and can rely on her own bravery and resourcefulness to save the day.
69
15
"Gone with the Wand"
March 4, 2016
231S-314
During a trip to Merlin's castle, Cedric's trouble-making niece swipes the famous magician's wand, which summons his arch-enemy Morgana who wants to keep the wand for herself.
70
16
"Bad Little Dragon"
March 11, 2016
231S-319
After Sofia and Vivian find an adorable baby dragon in the woods, they discover he's not as innocent as he first appears.
71
17
"Bunny Swap"
March 25, 2016
231S-312
When Clover and a wild bunny named Barley mistakenly switch places, Clover must rediscover his wild side so he can find his way home.
72
18
"Her Royal Spyness"
April 8, 2016
231S-321
Amber and Sofia learn an important lesson about not spying on others after a peek through Amber's telescope deceives them into thinking that their mother is in danger.
73
19
"Best in Air Show"
May 6, 2016
231S-320
Grand Mum comes to visit Enchancia and Sofia helps Minimus muster the confidence to perform a bold stunt routine in his parents' flying horse show.
74
20
"Dads and Daughters Day"
June 17, 2016
231S-304
When Sofia's class goes on a father-daughter trip to the Enchanted Animal Park, Sofia wonders if she truly belongs since Roland is her step-dad.
75
21
"The Tale of the Noble Knight"
July 1, 2016
231S-323
When Sofia visits The Secret Library, she learns The Tale of A Noble Knight seeking the Ice Fire Shield.
76
22
"The Bamboo Kite"
July 8, 2016
231S-325
While on a trip to Wei-Ling, Sofia attends the Festival of Kites where Princess Jun has the honor of launching the first kite this year.
77
23
"Beauty is the Beast"
August 12, 2016
231S-322
When Sofia's amulet summons her to help Princess Charlotte of Isleworth, she must break an enchantress' curse that turned Charlotte into a beast.
78
24
"Cauldronation Day"
October 7, 2016
231S-324
Sofia must keep Lucinda's witch friends from ruining her Cauldronation Day.
79
25
"Camp Wilderwood"
October 28, 2016
231S-327
When James gets homesick at Camp Wilderwood, he and Wendell create a plan to escape.
80
26
"Royal Vacation"
November 11, 2016
231S-328
Miranda plans a family vacation in order to spend quality time together, but it turns out to be the worst vacation ever.
81
27
"Hexley Hall"
January 6, 2017
231S-326
Cedric takes Sofia to Hexley Hall, his old alta mater, after she learns that the Amulet's color is not the only thing about it that has changed after freeing Elena from it.
82
28
"The Princess Prodigy"
February 10, 2017
231S-330
Sofia becomes concerned after she learns that Princess Vivian's music teacher plans to magically steal Vivian's musical talent.
83
29
"One for the Books"
March 31, 2017
231S-329
A new school year begins for Sofia and her classmates, and when she realizes that her classmate Desmond has difficulties, she helps him to get along.
Season Four (2017-2018)
No. in
Series
No. in
Season
Title
Original Airdate
Production
Code
84
01
"Day of the Sorcerers"
April 28, 2017
231S-401
After a secret meeting of sorcerers, Cedric must choose between taking over the kingdom and maintaining his friendship with Sofia.
85
02
"The Secret Library: Tale of the Eternal Torch"
May 5, 2017
231S-402
Sofia receives a summons from the Secret Library telling her about the tale of the Eternal Torch, an enchanted flame that is the center of a far away land for dragons. However, sea creatures want the flame for themselves by turning it into that for water. James stows away in Sofia's coach, so he can join her on the mission and practice for his Junior Knight retest. But James keeps acting before he thinks and ends up making the mission tougher than it already is.
86
03
"The Crown of Blossoms"
May 12, 2017
231S-403
The Festival of Plenty is coming up, and Sofia not only plants a new garden for Clover but gets the honor of being this year's Princess of Plenty. Therefore, she gets to wear the Crown of Blossoms. However, when three magic seeds fall from the crown, Clover uses them to make his garden grow vegetables faster, and he refuses to share his veggies with his friends. To top it off, two gnomes come to retrieve the Crown of Blossoms.
87
04
"Pin the Blame on the Genie"
May 19, 2017
231S-404
After Kazeem the genie is accused of wreaking havoc in Tangu, Sofia sets out to prove his innocence.
88-90
05-07
"The Mystic Isles"
June 24, 2017
231S-405
231S-406
231S-407
Princess Amber finds another secret passageway to the Secret Library and finds out about Sofia's role as storykeeper. Then Amber demands to go with Sofia to the Mystic Isles, where she has to stop an Evil Crystalmaster from covering the Isles in magic crystals. Sofia agrees to take Amber with her, and they meet an enthusiastic flying unicorn named Skye and Windwalkers who are Protectors of the Mystic Isles. But Amber's desire for a magic amulet of her own makes the mission no easier than it already is.
91
08
"The Mystic Isles: The Princess and the Protector"
June 30, 2017
231S-409
Sofia meets her protector trainer, a feisty crystal fairy named Chrysta, and travels to the Isle of Forever Frost to begin her first assignment.
92
09
"The Royal Dragon"
July 21, 2017
231S-410
The annual Roast-N-Toast has arrived, in which dragons from all the kingdoms gather in Brazendell. Crackle has no friend to go with, so Sofia uses her Amulet to transform into a dragon herself. They meet Crackle's boastful childhood rival Sizzle, and Crackle tries to outdo her to make friends. Meanwhile, Sir Oliver tries to ruin the event in revenge for his banishment.
93
10
"The Mystic Isles: The Mare of the Mist"
August 4, 2017
231S-412
Skye and Chrysta arrive to Enchancia to bring Sofia to the Mystic Isles to start the next step in being a protector: To find the Mare of the Mist, an enchanted horse whose mane can be used to create a bow for those deemed worthy. Minimus, however feels left out when Sofia decides to pick Skye over him so he tags along and begins a rivalry with Skye.
94
11
"Through the Looking Back Glass"
August 18, 2017
231S-413
Cedric's sister Cordelia moves into Enchancia Castle and the two siblings can't get along, so Sofia tries to help by taking a peek into their past.
95
12
"Princess Jade"
September 1, 2017
231S-414
Jade goes to Royal Prep on School Swap Day, while Amber takes her place in the village at Dunwiddie School.
96
13
"Ivy's True Colors"
September 29, 2017
231S-417
Sofia's amulet summons her to rescue a princess in need who turns out to be her former foe, Princess Ivy.
97
14
"Too Cute to Spook"
October 13, 2017
231S-411
On Halloween, Sofia helps her wizard friend, Calista, learn that the best way to make new friends is to just be yourself.
98
15
"Pirated Away"
October 20, 2017
231S-418
While sailing to see a meteor shower, Sofia, Amber and Miranda are kidnapped by pirates!
99
16
"The Mystic Isles: The Falcon's Eye"
October 27, 2017
231S-416
Sofia enlists the help of Jun, Jin, and Kai to help her and Chrysta stop a shape-shifting villain from helping Prisma obtain the Wicked Nine, nine magical objects that belonged to big time villains.
100
17
"The Mystic Isles: The Great Pretender"
November 3, 2017
231S-419
Sofia holds an audition to find an animal helper for an alchemy presentation.
101
18
"The Mystic Isles: A Very Mystic Wassalia"
December 1, 2017
231S-415
Sofia discovers that Chrysta is filling her day with Protector tasks to keep from admitting she has no family to celebrate the Wassalia holiday with.
102
19
"The Birthday Wish"
January 5, 2018
231S-408
It is Sofia's birthday, but her party turns into a disaster. When she wishes to relive her birthday again, Ruby's fairy godmother, Tizzy, grants her wish. The next day, Sofia wakes up to find that it is her birthday again, and decides to take this opportunity to have a happy one. However, Sofia realizes that she will continue to relive her birthday until she has a truly happy birthday.
103
20
"In Cedric We Trust"
January 26, 2018
231S-421
When Wormwood steals Grimhilde's Crown, Sofia must help Cedric return it in order to gain back the King's trust.
104
21
"The Mystic Isles: A Hero for the Hoodwinks"
February 16, 2018
231S-424
After seeing Sofia being rewarded as a Protector, Clover takes her place on a mission in the Mystic Isles.
105
22
"The Mystic Isles: Undercover Fairies"
March 2, 2018
231S-425
Sofia and Chrysta go undercover as fairies to stop a thief from stealing a magical Pixie Cup flower.
106
23
"A Royal Wedding"
May 14, 2018
231S-420
On the day of Aunt Tilly's and Sir Bartleby's wedding, the arrival of the Queen Mum makes everyone question who will be the next king or queen; chaos ensues as Amber and James try to prove who will be the best.
107
24
"The Royal School Fair"
May 15, 2018
231S-423
Sofia must decide what school is right for her; James fears he may not be talented enough to make it as a knight.
108
25
"The Lost Pyramid"
May 16, 2018
231S-426
Sofia meets Princess Cassandra, an "archaeomagicalogist" (a person who studies ancient, magical objects) who happens to be blind.
109
26
"Return to Merroway Cove"
May 17, 2018
231S-422
While visiting Oona and the rest of the mermaids in Merroway Cove, Sofia saves a new Mermaid Protector from an underwater Sea Twister.
110
27
"The Elf Situation"
May 18, 2018
231S-427
When their parents are away, Amber, James, and Sofia are left in charge of the castle.
111-113
28-30
"Forever Royal"
September 8, 2018
231S-428
231S-429
231S-430
As Sofia, and her siblings Amber and James, prepare for their graduation from Royal Prep Academy, Sofia is called back to the Mystic Isles to face an evil witch named Vor, who is trying to take over the kingdom of Enchancia. Presented with her biggest challenge yet, Sofia must figure out a way to defeat Vor and save her family and the people of Enchancia.
v - e - d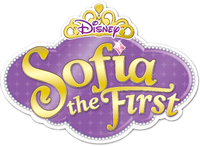 Characters
Princess Sofia • Queen Miranda • King Roland II • Prince James • Princess Amber • Princess Hildegard • Cedric the Sorcerer • Wormwood • Baileywick • Robin • Mia • Clover • Whatnaught • Goodwyn the Great • Winifred the Wise • Jade • Ruby Hanshaw • Princess Clio • Prince Zandar • Princess Jun • Prince Hugo • Minimus • Princess Vivian • Crackle • King Marcus and Queen Cecily • Trolls• Lucinda • Prince Jin • Magic Carpet • Jasper • Prince Khalid • Meg and Peg • Madam Ubetcha • Prince Desmond • Miss Nettle • Sir Gillium • Professor Popov • Helen Hanshaw • Oona • Queen Emmaline • Cora • Plank • Aunt Tilly • Wilbur the Wombeast • Sven • Emperor Quon • Empress Lin-Lin • Rex • Prince Axel • King Garrick • Electra • Vaughan and Vance • Marla • Sir Bartleby • Sir Maxwell • Sir Finnegan • Gwen • Chef Andre • Sofia the Worst • Lady Joy • Lord Gilbert • Wu-Chang • Jade Jaguar • Sir Dax • Boo • Princess Lani • Mamanu • Kamea and Halia • Praline • Freedo • Princess Zooey • Princess Astrid • Slickwell • Greylock the Grand • Princess Ivy • Dragons of Enchancia • Winter • Whiskers • Glacia the Ice Witch • Elliot, Amy, and Kurt • Tizzy • Master Erwin • Bryce Twigley • Button, Benngee, and Brody • Mossy • Carol of the Arrow • Jane • Princess Kari • Miss Elodie • Fluke • Slim • Shelly • Flip • Mantacorn • Onyx and Opal • Wendell Fidget • Mrs. Fidget • Saffron • Muck, Gunk, and Grime • Spruce • Ballerina • Mazzimo • Prince Roderick • Gavin • Kazeem • Sergeant Fizz • King Habib and Queen Farnaz • Chief Gnuckles • Flinch • Grotta • Elfonso • Elfred • Milo the Snake • King Henrik • Cordelia the Conjuror • Calista • Morgana • Crispy • Barley • Sassofras • Professor Zacharias Fleeber • Grand Mum • Gemina and Argus • Count Barnstorm • Sir Oliver • Sir Jaxon • Willawing • Kai • Princess Charlotte • Morris • Zinessa • King Philip and Queen Everly • Lily • Indigo • Marty and Maple • Mandy • Grimtrix • Wriggley, Pumpkin, and Chester • Skye • Piccolo • Baron Von Rocha • Professor Pecullian • Sea Monsters • Malachite and Fig • Omar • Prisma • Azurine • Orion • Vega • Chrysta • Sizzle • Cinder • Singe • Mare of the Mist • King Roland I • Roma • Giggling Goblin • Captain Quivers • Twitch • Vor • Nerissa


Elena of Avalor: Princess Elena • Princess Isabel • Francisco • Luisa • Shuriki • Alacazar • Zuzo • Mateo • Migs, Luna, and Skylar • Rafa • Chancellor Esteban • Armando • King Raul and Queen Lucia • Naomi Turner
Guest Characters: Flora, Fauna, and Merryweather • Cinderella • Jasmine • Magic Carpet • Belle • Ariel • Aurora • Snow White • Mulan • Rapunzel • Tiana • Merida • Olaf • Merlin • Archimedes