"Sofia the Second" is the thirty-fifth episode of the Disney Junior animated series, Sofia the First. It premiered on August 1, 2014, and is the tenth episode of the second season.
Plot
Sofia is practicing her dance moves in her room with Clover supervising. She is looking forward to the Highland Hootenanny because her older siblings and friends are coming and her favorite band in Enchancia, the Glass Slippers, is playing. Just then, there is a knock at the door and Sofia hides Clover before telling whoever's there to come in. Roland enters and tells Sofia there has been a change of plans: Lord Gilbert and Lady Joy are coming today and since she promised she would show Joy around the castle he needs her at the castle all day. Sofia is disappointed but agrees to do what Roland asks. She asks Clover to help her pick out a gift for Joy.
After walking out, Sofia sees Cedric trying out his new copying spell on Wormwood. This give Sofia an idea: she will make a copy of herself with Cedric's copying spell and have her play with Joy while she goes to the hootenanny. She tests the spell on an apple, and it creates a second apple, but it's pink instead of red for some reason. Sofia then uses the spell on herself to create a second Sofia who wears a pink dress. Pink Sofia states that she would be happy to play with Joy. As soon as Sofia leaves, Clover takes a bite out of the pink apple only to find it disgusting and rotten, prompting Pink Sofia to show her true bad colors. This makes Clover realize that Sofia somehow messed up the spell and created a rotten apple and an evil twin. Clover tries to go and warn Sofia, but Bad Sofia grabs him and locks him in Wormwood's cage before running off. Sofia, Amber, and James head to the Hootenanny and Bad Sofia hangs out with Joy and gives her her own amulet. Cedric, unaware that Sofia used his copying spell, is shocked. Bad Sofia quickly gets bored with Joy and lets her play hide and seek then runs off to head to the Hootenanny.
Meanwhile, Sofia is dancing at the Hootenanny when the Glass Slippers start singing a song about keeping promises no matter what. As she listens, Sofia begins to feel guilty that she is not doing what she promised her father. She feels even worse when Bad Sofia appears. After showing a horrified Sofia her true colors, she instantly begins to throw the entire Hootenanny into pandemonium. Sofia grabs Bad Sofia, throws her into a barn, and locks her inside. Sofia heads back to the castle but Bad Sofia escapes and follows her back to the castle where she makes even more trouble. Sofia teams up with Joy and Cedric to stop Bad Sofia and give chase all over the castle finally cornering her where Roland and Lord Gilbert are having their meeting leading everyone to find out about the two Sofias. Roland demands an explanation causing Bad Sofia to state "She made me." Sofia tells her father she used Cedric's copying spell to make a copy of herself so she could be in two places at once, much to Roland's disappointment. After Cedric gets rid of the Bad Sofia, Sofia apologizes to her father and Joy for everything that has happened and assures them that she has learned her lesson: When she makes a promise, she's the one who has to keep it, not a copy of herself. Roland and Joy forgive Sofia and she takes Joy to the Hootenanny making herself a new friend.
Songs
Cast
Goofs
Sofia throws Bad Sofia into a barn with a door that cannot be locked.
When the song Keeping Promises No Matter What is played, Violet can be seen dancing wearing a yellow version of her outfit. Later in the song, she is seen in her regular clothes.
Trivia
This episode shares a similar story theme to the Darkwing Duck episode "Negaduck", where the main character gets an opposite double.
This is the first episode to have a title similar to the show's name.
Bad Sofia calls herself Sofia the Worst, a play on Sofia's self-given title and Robin Hood's "John the Worst" from the song "The Phony King of England".
In this episode, the viewer sees Cedric return to his scheme of stealing the Amulet of Avalor. This is also the first time he physically touches the Amulet. However, the one in his possession is not the real Amulet.

When Cedric holds the Bad Sofia's amulet, it does not activate a safeguard and curse him, because it's not the real one.
This marks the fourth time Sofia's amulet is almost stolen.

This is the second time Amber does not wear her signature outfit throughout the episode. The first time was in the episode "Holiday in Enchancia".
This is the second time Ruby and Jade do not speak. The first was "Blue Ribbon Bunny".
Princess Amber, Princess Sofia, Ruby, Jade and Prince James know how to square dance.
This is the second time that Sofia causes trouble that affects others. The first was in "Mom's the Word".
This is also the second time trouble happens for Sofia because of a magical accident. The first time was in "When You Wish Upon a Well", when Amber accidentally turned her into a cat.
In the book based on this episode, Bad Sofia is referred to as "Pink Sofia" for a very obvious reason.
Moral: When someone makes a promise, they are the one who have to keep it.
This is the last episode where Zach Callison voices Prince James.
Gallery
v - e - d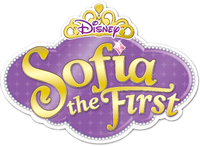 Characters
Princess Sofia • Queen Miranda • King Roland II • Prince James • Princess Amber • Princess Hildegard • Cedric the Sorcerer • Wormwood • Baileywick • Robin • Mia • Clover • Whatnaught • Goodwyn the Great • Winifred the Wise • Jade • Ruby Hanshaw • Princess Clio • Prince Zandar • Princess Jun • Prince Hugo • Minimus • Princess Vivian • Crackle • King Marcus and Queen Cecily • Trolls• Lucinda • Prince Jin • Magic Carpet • Jasper • Prince Khalid • Meg and Peg • Madam Ubetcha • Prince Desmond • Miss Nettle • Sir Gillium • Professor Popov • Helen Hanshaw • Oona • Queen Emmaline • Cora • Plank • Aunt Tilly • Wilbur the Wombeast • Sven • Emperor Quon • Empress Lin-Lin • Rex • Prince Axel • King Garrick • Electra • Vaughan and Vance • Marla • Sir Bartleby • Sir Maxwell • Sir Finnegan • Gwen • Chef Andre • Sofia the Worst • Lady Joy • Lord Gilbert • Wu-Chang • Jade Jaguar • Sir Dax • Boo • Princess Lani • Mamanu • Kamea and Halia • Praline • Freedo • Princess Zooey • Princess Astrid • Slickwell • Greylock the Grand • Princess Ivy • Dragons of Enchancia • Winter • Whiskers • Glacia the Ice Witch • Elliot, Amy, and Kurt • Tizzy • Master Erwin • Bryce Twigley • Button, Benngee, and Brody • Mossy • Carol of the Arrow • Jane • Princess Kari • Miss Elodie • Fluke • Slim • Shelly • Flip • Mantacorn • Onyx and Opal • Wendell Fidget • Mrs. Fidget • Saffron • Muck, Gunk, and Grime • Spruce • Ballerina • Mazzimo • Prince Roderick • Gavin • Kazeem • Sergeant Fizz • King Habib and Queen Farnaz • Chief Gnuckles • Flinch • Grotta • Elfonso • Elfred • Milo the Snake • King Henrik • Cordelia the Conjuror • Calista • Morgana • Crispy • Barley • Sassofras • Professor Zacharias Fleeber • Grand Mum • Gemina and Argus • Count Barnstorm • Sir Oliver • Sir Jaxon • Willawing • Kai • Princess Charlotte • Morris • Zinessa • King Philip and Queen Everly • Lily • Indigo • Marty and Maple • Mandy • Grimtrix • Wriggley, Pumpkin, and Chester • Skye • Piccolo • Baron Von Rocha • Professor Pecullian • Sea Monsters • Malachite and Fig • Omar • Prisma • Azurine • Orion • Vega • Chrysta • Sizzle • Cinder • Singe • Mare of the Mist • King Roland I • Roma • Giggling Goblin • Captain Quivers • Twitch • Vor • Nerissa


Elena of Avalor: Princess Elena • Princess Isabel • Francisco • Luisa • Shuriki • Alacazar • Zuzo • Mateo • Migs, Luna, and Skylar • Rafa • Chancellor Esteban • Armando • King Raul and Queen Lucia • Naomi Turner
Guest Characters: Flora, Fauna, and Merryweather • Cinderella • Jasmine • Magic Carpet • Belle • Ariel • Aurora • Snow White • Mulan • Rapunzel • Tiana • Merida • Olaf • Merlin • Archimedes