The Sorcerer Hat is the iconic magical item and source to most of Yen Sid and Mickey Mouse's powers. The hat is for magical use and with it, one can be very powerful. In the wrong hands, the hat can be a deadly weapon as well as very dangerous and life-threatening. When not in use, the hat emanates a mysterious glow of magical energy; the energy absorbs into the wearer's blood once it is put on. The Sorcerer Hat has become a very popular Disney icon, and can often be seen in Disney media and entertainment.
Animated Appearances
In the animated film, the sorcerer hat makes its first appearance with Yen Sid wearing it as he worked on some spells. While Yen Sid is asleep, Mickey puts the hat on, its magical energy absorbing into his blood. He then uses the hat to cast a spell on a broom so that it may do the chores for him. He then falls into a deep sleep himself, dreaming of using the magical energy within to create shooting stars and crashing waves of ocean water. But Mickey soon finds himself unable to use the hat's power to stop the broom (and later brooms) from causing a flood. And in the aftermath of the mess Mickey caused while using it, Mickey gives the hat back to Yen Sid as he was not ready to wield its incredible energy at that time.
In "Goofy for a Day", Mickey wears the hat at the beginning of the episode, since being a show host isn't easy.
In "Mickey and Minnie's Big Vacation", One Hundred and One Dragon's act sets fire to the club and Mickey uses the hat to summon the Magic Brooms to put it out.
In "Pete's Christmas Caper", Pete steals the hat from Yen Sid and uses its power to summon the Magic Brooms, ordering them to steal everyone's Christmas presents.
In "Mickey's House of Villains", Mickey uses the hat's power to battle Jafar during the climax. After deflecting several hat-induced attacks from Mickey, Jafar knocks the hat off of Mickey's head, but Aladdin comes to the rescue and gives Mickey the lamp which sucked Jafar in.
In the episodes "The Friendship Team" the hat's design was put in the form of a party hat as homage to Mickey's first feature.
Here, Donald Duck accidentally loses the hat and goes on an adventure to get it back.
The Hat makes a cameo appearance in Mickey's 60th Birthday. The hat was used by Mickey Mouse when he uses the magic and fixes all the mess on stage that Roger Rabbit caused. It was later used by a Sorcerer (who was not Yen Sid) named The Wizard, when he told him not to use it and warned him to uses his own magic instead of someone else's, he uses the hat and his magic powers to put a spell on Mickey.
In a scene at the credits of end title, the sorcerer hat has seen in between of "Scene Planning" and "Producing Coordinators" credits list.
The hat makes a cameo as one of Sarousch's objects.
In the episode "Cedric's Apprentice", Princess Sofia wears a similar shaped hat in glittery purple while learning magic beside the royal sorcerer Cedric for her sorcery test at Royal Prep. Sofia's sorcerer hat wouldn't be seen again until the second season in "The Enchanted Feast" where upon looking into Morpho Mirrors, Sofia could see different reflections of herself wearing different outfits, including her sorcerer robes and hat.
The hat makes a cameo appearance in the episode "Keeper of the Spire". When Rapunzel and Calliope make it to the vault at the top of the spire, the hat is seen among other familiar objects from the Disney Universe.
Live-Action Appearances
In a scene after the credits, the hat is seen in the room where Horvath picks up his own hat.
The Sorcerer's Hat is a pointed hat that when worn or used allows the owner to wield unlimited power. The Sorcerer's Hat is kept in a box that can be opened by a person that isn't consumed by evil or darkness and is kept under the watchful eye of the Apprentice. When Zoso attempted to acquire the Sorcerer's Hat, he was defeated by a mysterious protection shield. The Apprentice then tells Zoso that the box cannot be opened by someone who has accepted darkness in their heart. Zoso vanishes and the Apprentice says that no Dark One will ever open the box.
The Sorcerer's Hat has become an obsession for Rumplestiltskin in the Enchanted Forest, he was able to possess it through getting Anna to face up to her darkness when he threatened to lock her up in a tower and this would mean she would never see her sister Elsa again so she was going to kill Rumpelstiltskin but her love of Elsa made her do the right thing and a tear from her eye was collected on the dagger so Rumpelstiltskin could use it but Anna managed to get hold of his Dagger and force him to give her the hat after he was bitten by the Apprentice and in Storybrooke, Mr. Gold has the item in possession and has gone to great lengths to use it, with the Apprentice being his first victim by sending him into the hat's vortex. It is later discovered that Elsa. When Ingrid (now Sarah) in Storybrooke saw Gold with the Sorcerer's Hat, he told her that he has the leverage that she wanted.
Gold would later use the Sorcerer's Hat on Emma in order to take her powers away but was thwarted by Elsa before it could happen, which was followed by using it successfully on the fairies while they were trying to come up with a spell to stop The Snow Queen from enacting the Spell of Shattered Sight on Storybrooke. Gold hoped that by absorbing magic from others, this would free him of the Dark One's Dagger and escape Storybrooke. Just as he almost succeeded in doing so, Belle saw through his deception and used the dagger on him, which resulted in his exile from Storybrooke leaving behind the Sorcerer's Hat.
Due to Gold's manipulations, not only were the fairies released, but the powerful demon Chernabog as well. At that point, it was revealed that the hat could only suck in magical beings once. An annoyed Emma compared the hat's ability to trap magical beings to the chicken pox.
With the help of the Blue Fairy, the Apprentice is released.
The Hat is later seen when the Apprentice uses his power to pull the darkness out of Gold and transfers it into the Sorcerer's Hat. However, the hat is unable to contain the darkness and it is unleashed into the Apprentice.
Disney Parks
Main article: The Sorcerer's Hat (Disney's Hollywood Studios)
A giant replica of the Sorcerer's Hat was built in 2001 and until 2015 served as the symbol of the park. Disney confirmed that it was to be taken down in October 2014 and dismantling started on January 7, 2015.
Gallery
Screenshots
Miscellaneous
v - e - d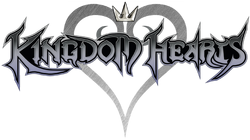 Characters
Main Characters: Sora • Riku • Kairi • King Mickey • Donald Duck • Goofy • Roxas • Axel/Lea • Naminé • Xion • Aqua • Terra • Ventus


Villains: Xehanort • Ansem • Xemnas • Maleficent • Pete • Vanitas • Xigbar/Braig • Xaldin • Vexen • Lexaeus • Zexion • Saïx/Isa • Demyx • Luxord • Marluxia • Larxene • Terra-Xehanort • Young Xehanort • Xehanort's Guardian
Other Characters: Jiminy Cricket • Ansem the Wise/DiZ • Yen Sid • Master Eraqus • Dilan • Even • Aeleus • Ienzo • Lingering Will • Hayner • Pence • Olette • Kairi's Grandma • Riku Replica • Jiminy's Journal • Foretellers • Master of Masters • Luxu • Ephemer • Skuld • Chirithy
Original Monsters: Heartless • Nobodies • Unversed • Dream Eater
Disney Characters and Villains: Queen Minnie • Daisy Duck • Pluto • Chip and Dale • Scrooge McDuck • Huey, Dewey, and Louie • Horace Horsecollar • Clarabelle Cow • Clara Cluck • Merlin • Alice • White Rabbit • Doorknob • Cheshire Cat • Queen of Hearts • Card Soldiers • Mad Hatter • March Hare • Tarzan • Jane Porter • Clayton • Terk • Kerchak • Kala • Sabor • Hercules • Philoctetes • Pegasus • Megara • Hades • Pain and Panic • Cerberus • Titans • Hydra • Zeus • Apollo • Athena • Hermes • Aladdin • Abu • Jasmine • Genie • Carpet • Jafar • Iago • Peddler • Sultan • Razoul • Royal Guards • Cave of Wonders • Ariel • Flounder • Sebastian • Ursula • King Triton • Prince Eric • Flotsam and Jetsam • Attina • Andrina • Glut • Pinocchio • Geppetto • Blue Fairy • Monstro • Cleo • Jack Skellington • Zero • Sally • Oogie Boogie • Lock, Shock, and Barrel • Dr. Finkelstein • Mayor of Halloween Town • Santa Claus • Skeletal Reindeer • Peter Pan • Tinker Bell • Captain Hook • Mr. Smee • Wendy • Lost Boys • Crocodile • Magic Brooms • Chernabog • Chernabog's Minions • Winnie the Pooh • Tigger • Piglet • Eeyore • Rabbit • Owl • Kanga • Roo • Gopher • Lumpy • Bees • Pongo • Perdita • Dalmatian Puppies • Dumbo • Bambi • Mulan • Mushu • Li Shang • Shan Yu • Hayabusa • Yao, Ling, and Chien Po • The Emperor • Belle • Beast • Lumiere • Cogsworth • Mrs Potts • Chip • Wardrobe • Maurice • Gaston • Jack Sparrow • Elizabeth Swann • Will Turner • Captain Barbossa • Mr. Gibbs • Tia Dalma • Davy Jones • Kraken • Cutler Beckett • Jacoby • Cursed Crew • Simba • Timon • Pumbaa • Nala • Rafiki • Scar • Shenzi, Banzai, and Ed • Mufasa • Kiara • Pridelanders • Hyenas • Tron • Master Control Program • Commander Sark • Chicken Little • Flora, Fauna, and Merryweather • Aurora • Prince Phillip • Maleficent's Raven • Maleficent's Goons • Samson • Snow White • Doc • Grumpy • Happy • Sleepy • Bashful • Sneezy • Dopey • The Prince • Evil Queen • Magic Mirror • Cinderella • Prince Charming • Fairy Godmother • Jaq • Lady Tremaine • Anastasia • Drizella • Lucifer • Grand Duke • Stitch • Grand Councilwoman • Captain Gantu • Jumba • Experiment 221 • Quasimodo • Esmeralda • Phoebus • Judge Claude Frollo • Victor, Hugo, and Laverne • Kevin Flynn • Sam Flynn • Quorra • CLU • Rinzler • Black Guards • Beagle Boys • Julius • Little Chef • Woody • Buzz Lightyear • Rex • Hamm • Sarge • Green Army Men • Little Green Men • Rapunzel • Flynn Rider • Pascal • Maximus • Mother Gothel • Sulley • Mike Wazowski • Boo • Randall Boggs • The CDA • Trailer Son and Mom • Elsa • Anna • Kristoff • Olaf • Sven • Marshmallow • Hans • Baymax • Hiro Hamada • Go Go Tomago • Honey Lemon • Fred • Wasabi • Wreck-It Ralph • Vanellope von Schweetz • Fix-It Felix Jr. • Sergeant Calhoun • King Candy • Sour Bill • Cy-Bugs • Hero's Duty Troops
Square Enix Characters: Leon • Cloud • Moogle • Others
Community content is available under
CC-BY-SA
unless otherwise noted.