"Even miracles take a little time."


This article features media from Walt Disney Company or its subsidiaries that has yet to be released.


To prevent speculation, please add reliable sources to the unreleased media. Any information that is not backed up by citations may be removed.
Thank you and have a magical day!

"Everybody has a soul. Joe Gardner is about to find his."
―Tagline

Soul is an upcoming American 3D computer animated science fantasy musical comedy adventure film produced by Pixar. The film will be directed by Pete Docter, co-directed by Kemp Powers, and produced by Dana Murray as Pixar's 23rd feature film, the film's release has been delayed multiple times due to the COVID-19 pandemic. First originally scheduled to be released in the United States on June 19, 2020, then second on November 20, 2020, it will instead be released on December 25, 2020, on Disney+[1].
Synopsis
Joe Gardner is a middle school band teacher with a love for jazz music. After a successful gig at the Half Note Club, he suddenly gets into an accident that separates his soul from his body and is transported to the Great Before, the place where all souls go before being either reincarnated as newborn babies, or transported to the Land of the Dead. Joe must enlist help from the other souls-in-training, like 22, a soul who has spent eons in the You Seminar, in order to get back to the Land of the Living before he dies, while also avoiding a soul-counter named Terry, who tries to bring Joe back to the Great Before.[2]
Cast
Questlove as Curly
Phylicia Rashad as Libba
Daveed Diggs as Paul[3]
Angela Bassett as Dorothea Williams
Graham Norton as Moonwind
Richard Ayoade as Jerry
Alice Braga as a Soul guardian
Wes Studi as a Soul guardian
Fortune Feimster as a Soul guardian
Zenobia Shroff as a Soul guardian
John Ratzenberger as Berry Williams
Cody Chesnutt as TBA
Donnell Rawlings as Dez
June Squibb as Gerel
Cora Champommier as TBA
Margo Hall as TBA
Rhodessa Jones as TBA
Sakina Jeffrey as TBA
Calum Grant as TBA
Laura Mooney as TBA
Peggy Flood as TBA
Ochuwa Oghie as TBA
Jeannie Tirado as TBA
Cathy Cavadini as TBA
Gallery
Videos
Trivia
This is the fifth Disney+ movie that was originally intended as a theatrical release, after Artemis Fowl, Magic Camp, The One and Only Ivan, and Mulan.
This will be the first Pixar film to have an African-American as the leading character as opposed to a supporting/secondary role for their previous films.
Pete Docter's first Pixar movie to be produced in the 2.39:1 "scope" aspect ratio, unlike his previous films: Monsters, Inc. (2001), Up (2009), and Inside Out (2015), which were produced in the taller 1.85:1 ratio.
This will be the third time that Pixar releases a second film in the same year, after 2015's Inside Out and The Good Dinosaur and 2017's Cars 3 and Coco.
This will be the first film to have Trent Reznor and Atticus Ross from Nine Inch Nails compose music for a Pixar film while this will be the second film to be a musical with Jon Batiste providing the songs, the first being Coco.

Thus, it is also the third Pixar film to have it music score composed by two composers after The Good Dinosaur and Onward (both of which are composed by Mychael Danna and Jeff Danna).

This is the first Pixar film that Pete Docter directed where Michael Giacchino doesn't do the score since 2001's Monsters, Inc., which was done by Randy Newman.
Tina Fey frequently collaborates with Amy Poehler, who voiced Joy in Inside Out, which was also directed by Pete Docter.
The Chinese take-out box that appeared on the stock marker's desk is the same one that appeared in previous Pixar films like A Bug's Life, Ratatouille, and Inside Out.
A broccoli pizza from Inside Out appeared among the pizzas when Joe tries to show 22 the joys of life.
Coincidentally this is Pixar's 23rd feature and, according to Pete Docter, the story was born out of the fact that even his now 23-year-old son had personality even as a baby.
On Season 29 of Dancing with the Stars, rapper Nelly and his pro dance partner, Daniella Karagach, danced to the song "It's All Right" from Soul for that season's Disney-themed night. This was on September 28, 2020, three months before Soul was released.
This is the first full-length Pixar film to not be released in theaters, but is instead to be released exclusively on Disney+.
Pixar's first film to be released on Disney+, not counting Onward, as that was released in theaters, but still headed to Disney+ a few weeks after its theatrical run.
Excluding international releases, this is Pixar's first feature-film to be released in December.
This movie is similar to Spies in Disguise: both are from a branch of Disney (Pixar and Blue Sky Studios), both are released on Christmas, both feature an actor who played a Spider-Man role as one of the protagonists (Jamie Foxx, who plays Electro, and Tom Holland, who plays Spider-Man), both feature an African-American man as one of the protagonists, and both feature the protagonist suffering an unnatural transformation (Joe Gardner has his soul separated from his body, and Lance Sterling gets turned into a pigeon).
It will be Pixar's first movie to be released on Christmas day.
References
External links
v - e - d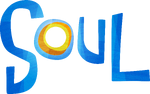 Characters
Joe Gardner • 22 • Curly • Mrs. Gardner • Paul • Dorothea Williams • Connie • Terry
Locations
New York City • You Seminar • The Great Before • The Great Beyond
Community content is available under
CC-BY-SA
unless otherwise noted.