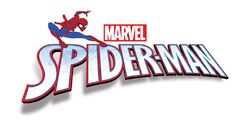 The following episodes of the animated series Spider-Man listed in the order they originally aired.
Series Overview
Season
Episodes
Originally aired
Season premiere
Season finale
Shorts
6
July 3, 2017
July 8, 2017
1
25
August 17, 2017
February 18, 2018
2
26
June 18, 2018
December 1, 2019
3
TBA
April 19, 2020
TBA
Episodes
Shorts (2017)
Title
Original Airdate
"Origin 1: Introduction!"
July 3, 2017
Peter Parker is bitten by a radioactive spider while on a field trip to Oscorp, he uses the five steps of the scientific method to diagnose what's happened to him
"Origin 2: Operation Observation"
July 4, 2017
After suffering some side effects from his spider bite, Peter Parker decides to use the scientific method to figure out what is happening to him.
"Origin 3: Here Comes Hypothesis
July 5, 2017
Peter Parker hypothesizes that his body is developing super powers and begins testing them out.
"Origin 4: Prepare For Predictions"
July 6, 2017
Peter Parker predicts that his new abilities could bring him fame and fortune and begins to seek out a way to make a name for himself.
"Origin 5: Experimentation Awaits!"
July 7, 2017
The new and improved Peter Parker makes his official debut by entering a wrestling competition where he goes up against Bonesaw McGee.
"Origin 6: The Exciting Conclusion!"
July 8, 2017
When his quest for fame results in personal tragedy where his Uncle Ben is killed by a burglar that he didn't want to stop, Peter Parker learns that with great power comes great responsibility.
Season 1 (2017-18)
No. in Series
No. in Season
Title
Original Airdate
Production
Code
01-02
01-02
"Horizon High"
August 19, 2017
101/102
Part 1: Peter is accepted into Horizon High: a school for geniuses where his best friend Harry Osborn was just suspended. Peter makes his debut as Spider-Man and must battle the Vulture.

Part 2: Spider-Man must work to stop the Scorpion from wreaking havoc at the museum.

03
03
"Osborn Academy"
August 26, 2017
103
Norman Osborn creates the Osborn Academy for Geniuses as a way of saving his son Harry the embarrassment of being suspended from Horizon High. But when two genius kids Herman Schultz and his friend Clayton Cole get into a fight as Clash and the Shocker Spider-man must stop them before they wreck the city and keep them out of the Jackals Clutches.
04
04
"A Day In The Life"
September 2, 2017
105
Spider-Man must stop Black Cat from committing a spree of thefts while still keeping his school obligations.
05
05
"Party Animals"
September 2, 2017
106
Horizon High throws a dance in honor of Harry being exonerated, but Norman asks Harry to stay at the Oz Academy. But when Raymond Warren aka The Jackal turns highschool student Aleksei systevich into the supervillain known as the Rhino Spider-Man must race to find the cure before Aleksei destroys the high school.
06
06
"Sandman"
September 16, 2017
107
Spider-Man meets the powerful, yet uncontrollable Sandman and helps him reunite with his estranged daughter with the help of the Venom symbiote.
07
07
"Stark Expo"
September 16, 2017
109
After the terror of the symbiote, Spidey is off to the Stark Expo in his old costume. When Ghost hijacks the event, Spidey's only chance to save lives is to unleash the symbiote.
08
08
"Symbiotic Relationship"
September 16, 2017
108
When Spider-Man uses his new black costume, he discovers that there is great danger in his new power; and he must find a way to defeat a costume that wants to destroy him.
09
09
"Ultimate Spider-Man"
September 23, 2017
111
When Miles Morales is bitten by an experimental spider and gains spider powers, Spider-Man must teach him the responsibilities of being a superhero.
10
10
"Kraven's Amazing Hunt"
September 30, 2017
112
Kraven the Hunter does a live broadcast of his hunt for Spider-Man.
11
11
"Halloween Moon"
October 7, 2017
114
when highschool student john Jameson experiments with the lunar crystal and turns himself into the werewolf super villain know as Man-Wolf Spider-Man Must team up with the Hulk to stop him before he turns all of Manhattan into a pack of werewolves.
12
12
"Spider-Man on Ice"
October 14, 2017
114
During a heat wave, Peter unknowingly helps the police to catch Hammerhead's minion Randy Macklin. As Harry shows off his cryogenic gauntlet to Peter, Randy Macklin gives the police the scheme and returns to claim the diamond he placed in Peter's gauntlet and steals the cryogenic gauntlet. Upon becoming Blizzard, he turns against Hammerhead and starts his own crime spree. Though Spider-Man has to compete against Harry Osborn's thermal gauntlet when it comes to defeating Blizzard and reclaiming the cryogenic gauntlet.
13
13
"Venom"
October 21, 2017
115
The V-252 has escaped from it's imprisonment at the Avengers Compound and has found a new host.
14
14
"Screwball Live"
October 28, 2017
110
While battling Absorbing Man, Spider-Man finds an unlikely ally in a technology-dependent heroine, Screwball. Spider-Man then ends up having to defend Screwball when she is targeted by Absorbing Man and Hammerhead.
15
15
"The The Rise of Doc Ock: Part 1"
January 21, 2018
116
When Otto Octavius is caught in an explosion that fuses his robot arms to his body, Spider-Man sees the opportunity to recruit "The Octopus" into becoming a hero.
16
16
"The The Rise of Doc Ock: Part 2"
January 21, 2018
117
Spidey invites The Octopus to patrol the streets alongside Miles and himself until it becomes clear that Otto isn't exactly a team player.
17
17
"The The Rise of Doc Ock: Part 3"
January 28, 2018
118
Peter spends a day at Oz Academy in the hopes of finding a clue that will convince Harry that his Dad is out to destroy Spider-Man.
18
18
"The The Rise of Doc Ock: Part 4"
January 28, 2018
119
Spider-Man must team up with Gwen Stacy and a reluctant Harry Osborn to investigate the truth behind the missing Raymond Warren aka the Jackal.
19
19
"Spider-Island: Part 1"
February 4, 2018
120
20
20
"Spider-Island: Part 2"
121
Everyone in Manhattan is manifesting spider powers, Spider-Man and Spider-Gwen must help Black Widow track down Crossbones before he delivers the vibranium to Arnim Zola and Hydra.
21
21
"Spider-Island: Part 3"
February 11, 2018
122
Peter must find a way to cure Gwen Stacy and Norman Osborn who have turned into Spider-Monsters. Things get harder when Kraven the Hunter turns New York into his hunting grounds.
22
22
"Spider-Island: Part 4"
February 11, 2018
123
Peter and Harry must battle through an island of Spider-Monsters to get to Norman Osborn, who, appears to be controlling them all. The boys discover who the real mastermind is!
23
23
"Spider-Island: Part 5"
February 11, 2018
124
In order to cure the Spider-Monster population of Manhattan, Spider-Man must lead Kid Arachnid, Anya, and Harry on a desperate last-ditch effort to stop the Jackal!
24
24
"The Hobgoblin: Part 1"
February 18, 2018
125
Spider-Man takes on Doc Ock and his Sinister Five before they brainwash Spidey and destroy New York City.
25
25
"The Hobgoblin: Part 2"
February 18, 2018
126
Spider-Man must find a way to stop Hobgoblin – who is completely bent on destroying Spider-Man, whatever it takes.
Season 2 (2018-19)
No. in Series
No. in Season
Title
Directed by
Written by
Original Airdate
Production Code
26
1
"How I Thwipped My Summer Vacation"
Dan Duncan
Kevin Burke & Chris "Doc" Wyatt
June 18, 2018
201
Peter Parker struggles to balance the best summer vacation ever and his responsibilities as Spider-Man.
27
2
"Take Two"
Sol Choi
Kevin Burke & Chris "Doc" Wyatt
June 18, 2018
202
Spider-Man is excited to start his second year as a superhero and as a student at Horizon High but discovers that Doc Ock also claims to want a second chance. Can Otto be trusted?
28
3
Dan Duncan
Kevin Burke & Chris "Doc" Wyatt
June 25, 2018
203
When Spider-Man discovers there is a new Doctor Octopus taking up the mantle from Otto Octavius, Spider-Man finds himself drawn into this new mystery.
29
4
"Rise Above It All"
Sol Choi
Mark Hoffmeier
July 2, 2018
204
30
5
"School of Hard Knocks"
Dan Duncan
Josh Haber
July 9, 2018
205
31
6
"Dead Man's Party"
Sol Choi
Jacob Semahn
July 16, 2018
206
32
7
"Venom Returns"
Dan Duncan
Kevin Burke & Chris "Doc" Wyatt
July 23, 2018
207
33
8
"Bring on the Bad Guys: Part 1"
Sol Choi
J.M. DeMatteis
July 30, 2018
208
A mystery villain puts a bounty out on Spider-Man's head, bringing on attacks from Panda-Mania, Hippo and Overdrive.
34
9
"Bring on the Bad Guys: Part 2"
Dan Duncan
Jacob Semahn
July 30, 2018
209
Anya must step up and embrace being the Spider-Girl. Spider-Man is lured into Mysterio's funhouse and learns that there is a bounty on his head.
35
10
"Bring on the Bad Guys: Part 3"
Sol Choi
Gavin Hignight
August 6, 2018
210
36
11
"Bring on the Bad Guys: Part 4"
Dan Duncan
Jennifer Muro
August 6, 2018
211
37
12
"Brain Drain"
Sol Choi
Jacob Semahn
August 13, 2018
212
38
13
"The Living Brain"
Dan Duncan
Kevin Burke & Chris "Doc" Wyatt
August 13, 2018
213
39
14
"The Day Without Spider-Man"
Sol Choi
Danielle Wolff
September 8, 2019
214
The Blood Gem accidentally reawakens Gwen Stacy's dormant spider-powers, turning her into Ghost-Spider.
40
15
"My Own Worst Enemy"
Dan Duncan
Kevin Burke & Chris "Doc" Wyatt
September 15, 2019
215
Doc Ock, now in Spider-Man's body, intends to bring New York City to its knees, but instead finds his newly acquired brain still contains some of Peter Parker's memories.




Patton Oswalt ("A.P. Bio") returns as Uncle Ben.

41
16
"Critical Update"
Sol Choi
Grant Moran
September 22, 2019
216
Doc Ock must adjust to his new life as a hero and is tested by rising crime boss Sand Girl.




Sofia Carson ("Descendants" franchise) returns as Keemia/Sand Girl.

42
17
"A Troubled Mind"
Dan Duncan
Jacob Semahn
September 29, 2019
217
Superior Spider-Man is confronted by the Avengers, who suspect that he is not who he claims to be.
43
18
"Cloak and Dagger"
Sol Choi
Jacob Semahn
October 6, 2019
218
When a new criminal duo, Cloak and Dagger, emerge at Midtown High with the plan to take revenge against Midtown's benefactor Tiberius Stone and his company Alchemax, Superior Spider-Man must take them down and protect the school.




Olivia Holt and Aubrey Joseph (Freeform's "Cloak and Dagger") guest star as Cloak and Dagger, respectively.

44
19
"Superior"
Dan Duncan & Eric Elrod
Kevin Burke & Chris "Doc" Wyatt
October 13, 2019
219
Superior Spider-Man must face his most challenging opponent yet when Venom escapes from stasis and attacks Midtown High.
45
20
"Brand New Day"
Sol Choi
Liza Palmer
October 20, 2019
220
When a series of attacks by a suspected team of super-villains captures The Avengers, Spider-Man is left to figure out who could be behind it.
46
21
"The Cellar"
Eric Elrod
Shannon Eric Denton
October 27, 2019
221
Spider-Man takes his mission to The Cellar where he believes The Regent is using the powers of Cloak and Dagger, as well as other supervillains, to hold The Avengers captive.
47
22
"The Road to Goblin War"
Sol Choi
J. M. DeMatteis
November 3, 2019
222
Spider-Man must take down the slick new villain, Slyde, as he steals various chemicals from around the city in an effort to create a deadly virus that could wipe out New York.
48
23
Goblin War: Part 1
Eric Elrod
Gavin Hignight
November 10, 2019
223
Spider-Man teams up with Spider-Girl, Ghost-Spider and Doc Ock to track down a new threat – the mysterious Goblin Nation.
49
24
Goblin War: Part 2
Sol Choi
Jacob Semahn
November 17, 2019
224
Spider-Man and Harry Osborn seek the Goblin King to determine who is behind the Goblin Mask.
50
25
Goblin War: Part 3
Eric Elrod
Kevin Burke & Chris "Doc" Wyatt
November 24, 2019
225
In order for Spider-Man to defeat the Goblin King, he must first bring together Doc Ock, Spider-Girl, Ghost-Spider, Miles Morales and Harry Osborn.
51
26
Goblin War: Part 4
TBA
TBA
December 1, 2019
226
Spider-Man and his friends must stop the Goblin King before he destroys New York City.
Season 3: Maximum Venom
No. in Series
No. in Season
Title
Directed by
Written by
Original Airdate
Production Code
52
1
"Web of Venom"
Tim Eldred & Sol Choi
Kevin Burke & Chris "Doc" Wyatt
April 19, 2020
301
When Spider-Man and Max Modell experiment on a sample of Venom symbiote, it escapes and unleashes a weapon of unknown purpose.
53
2
"Amazing Friends"
Tim Eldred & Sol Choi
Merrill Hagan & Denise Downer
May 17, 2020
314
When Toddler Groot lands on Earth to deliver an urgent warning, Spider-Man must decode the message and keep him out of the evil clutches of A.I.M. and Baron Mordo.
54
3
"Vengeance of Venom"
Tim Eldred & Sol Choi

Zach Craley & J. M. DeMatteis

June 21, 2020
315
When Toddler Groot lands on Earth to deliver an urgent warning, Spider-Man must decode the message and keep him out of the evil clutches of A.I.M. and Baron Mordo.
55
4
"Spider-Man Unmasked"
Tim Eldred & Sol Choi
Jim Martin & Gavin Hignight
August 16, 2020
307
After Spider-Man's friend is turned back into the rampaging Rhino by Swarm, Spidey is forced to battle for his life in the Underground Monster League contest.

Yvette Nicole Brown ("Community") guest stars as Head Administrator.

56
5
"Generations"
Tim Eldred & Sol Choi
Marty Isenberg & Mae Catt
September 27, 2020
309
When Spider-Man discovers a vial of jackal serum at Horizon High, he and Ghost-Spider track down Jackal's secret lab in an attempt to destroy the villain's evil plans.
57
6
"Maximum Venom"
TBA
TBA
October 25, 2020
311
When Spider-Man and his allies attempt to track down the missing and dangerous Lizard, they discover that Venom has returned to seek revenge on the earth.

"Zombies 2″ stars Meg Donnelly, Kylee Russell and Carla Jeffery guest star as Scream, Scorn and Mania, respectively.
Community content is available under
CC-BY-SA
unless otherwise noted.