"Before the sun sets on her sixteenth birthday, she shall prick her finger on the spindle of a spinning wheel...and DIE!"
―Maleficent

The Spinning Wheel is an enchanted object which, when touched the spindle, will send its victim (in this case Aurora) into a deep ageless sleep, originally death, which was cast by Maleficent, but was softened by Merryweather. The victim of this sleep can only be revived by True Love's Kiss.
It is used by Maleficent in an attempt to kill Princess Aurora in Sleeping Beauty and Maleficent.
Appearance
The spinning wheel plays a major role in the film because it is used by Maleficent to cause her curse on Aurora to be completed. Since Maleficent wasn't invited to the baby's christening, she cast an evil spell upon Aurora that, before the sun sets on her sixteenth birthday, she would prick her finger on the spindle of a spinning wheel and die. This briefly caused lots of grief and sorrow on the kingdom, but Merryweather softened the curse to a deep sleep. Still fearing for Aurora's life, King Stefan orders that all spinning wheels be burned. Sixteen years later, Maleficent hypnotizes Aurora and transforms herself into the spinning wheel. Fascinated, Aurora pricks her finger and fulfills the evil fairy's prophecy. Maleficent then captures Prince Phillip so he can't break her spell, but the Three Good Fairies manage to rescue him. Moments later, he battles and kills Maleficent then kisses Aurora, which breaks Maleficent's curse.
A spinning wheel is an item belonging to Rumplestiltskin, who has had the ability to spin since he was a child and was abandoned by his father. Years later, Rumplestiltskin's son Baelfire was a child during the Ogre Wars. The wheel appeared in his small home where they lived together and again, later, in the main room of his grand estate house where he held Belle captive. He also teaches a young Cora to spin straw into gold to marry Prince Henry. He tells her to think of a moment where she was humiliated and use that to motivate her. When asked what moment he chooses, Rumplestiltskin tells of his humiliation of a King's Duke where he made him kiss his boot. Cora chooses the moment when a young Queen Eva trips her whilst delivering straw to the noble court and being forced to apologize. Cora names the technique "blood-lust" to which Rumplestiltskin approves. Rumplestiltskin is periodically depicted sitting at his wheel and spinning, lost in thought, claiming it helps him to forget.
Maleficent also used a spinning wheel with a weakened version of the sleeping curse with other ingredients to drug herself. She later used it to put Aurora under a sleeping curse.
His wheel is also featured in Storybrooke. One night, Belle finds Mr. Gold spinning his wheel and making potions. David's voluntary submission to a sleeping curse to reach Mary Margaret in the Netherworld is enacted by him pricking his finger on the spinning wheel's spindle, which Gold refers to as "the old-fashioned way", referring to Maleficent's sleeping curse.
Cora is also seen by Mary Margaret and Regina with the spinning wheel in a spirit form within an enclosed room after Mary Margaret, David, Emma Swan, Captain Hook, and her daughter Regina Mills attempt to make communication with her.
With Maleficent having come to care about Aurora, the curse itself provides the spinning wheel. As Maleficent and Diaval race to the castle with Phillip in tow, the curse reforms a crude and deformed spinning wheel, among the destroyed ones King Stefan had locked away in the dungeons. The curse or maybe even the spinning wheel seems to be calling out to Aurora, leading her through hidden passages in the servants' wings, and causing an itch under her finger, until she finally pricks it on the spindle, drawing blood on it, then she falls into her foretold deep sleep.
The spinning wheel that was used by Maleficent to put Audrey's mother into an eternal sleep, appears as a museum exhibit at the Museum of Cultural History. After all those years, it still works as Mal used it to send the museum security guard to sleep. Unlike with Aurora's case, the guard woke after hearing an alarm go off in the museum, implying that the spinning wheel is a dud, or only works on Aurora.
The spinning wheel makes an appearance in the episode "The Mystic Isles: The Great Pretender" as its spindle is part of the Wicked Nine. It's heavily suggested that Maleficent's Staff has been transformed into the spinning wheel.
The spinning wheel first appears in the princess dressing room along with Aurora in the Internet. In the scene of the princesses rescuing Ralph, Aurora uses the spinning wheel to strengthen Rapunzel's hair to ropes for the rescue.
Prince Phillip's mother, Queen Ingrith, has been secretly keeping the spinning wheel inside the castle. She used the spindle to prick King John and frame Maleficent for putting him under a curse. After Maleficent destroys the spinning wheel, the king is awakened.
Other appearances
Gallery
Trivia
In the original fairy tale, instead of turning herself into a spinning wheel, the Dark Fairy disguises herself as a kindly old lady who offers to teach the princess how to spin thread, which is the way she tricked her into pricking her finger on the spindle.

The concept of fooling the heroine through disguise, however, was seen in Snow White and the Seven Dwarfs.
A deleted scene featured on the Diamond Edition of Sleeping Beauty shows the original storyline from the fairy tale, with Maleficent disguising herself to trick Aurora.

In Kingdom Hearts Birth by Sleep, the spinning wheel is not mentioned in the game.

An unversed boss, the Wheel Master, is possibly modeled from the wheel.
But whether the wheel became an unversed or not is questionable.

In some tie-in storybooks based on the 1959 film and on the stained-glass portrait in the Sleeping Beauty Castle at Disneyland Paris, Maleficent appears next to Aurora when she urged the princess to touch the spindle on the spinning wheel, despite the fact that she herself is the spinning wheel in the actual film.
In the movie, when Maleficent shows Flora, Fauna, and Merryweather Aurora lying on the ground after she pricked her finger, it looks like that her neck was broken.
The spinning wheel is never mentioned or seen ever again, since it was Maleficent, who was the spinning wheel all along.
Despite being called a spindle, the design of the spinning wheel was closer to the flax or Saxony designs, which replaced the spindle with a distaff (which held the plant fiber waiting to be spun).
v - e - d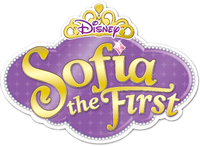 Characters
Princess Sofia • Queen Miranda • King Roland II • Prince James • Princess Amber • Princess Hildegard • Cedric the Sorcerer • Wormwood • Baileywick • Robin • Mia • Clover • Whatnaught • Goodwyn the Great • Winifred the Wise • Jade • Ruby Hanshaw • Princess Clio • Prince Zandar • Princess Jun • Prince Hugo • Minimus • Princess Vivian • Crackle • King Marcus and Queen Cecily • Trolls• Lucinda • Prince Jin • Magic Carpet • Jasper • Prince Khalid • Meg and Peg • Madam Ubetcha • Prince Desmond • Miss Nettle • Sir Gillium • Professor Popov • Helen Hanshaw • Oona • Queen Emmaline • Cora • Plank • Aunt Tilly • Wilbur the Wombeast • Sven • Emperor Quon • Empress Lin-Lin • Rex • Prince Axel • King Garrick • Electra • Vaughan and Vance • Marla • Sir Bartleby • Sir Maxwell • Sir Finnegan • Gwen • Chef Andre • Sofia the Worst • Lady Joy • Lord Gilbert • Wu-Chang • Jade Jaguar • Sir Dax • Boo • Princess Lani • Mamanu • Kamea and Halia • Praline • Freedo • Princess Zooey • Princess Astrid • Slickwell • Greylock the Grand • Princess Ivy • Dragons of Enchancia • Winter • Whiskers • Glacia the Ice Witch • Elliot, Amy, and Kurt • Tizzy • Master Erwin • Bryce Twigley • Button, Benngee, and Brody • Mossy • Carol of the Arrow • Jane • Princess Kari • Miss Elodie • Fluke • Slim • Shelly • Flip • Mantacorn • Onyx and Opal • Wendell Fidget • Mrs. Fidget • Saffron • Muck, Gunk, and Grime • Spruce • Ballerina • Mazzimo • Prince Roderick • Gavin • Kazeem • Sergeant Fizz • King Habib and Queen Farnaz • Chief Gnuckles • Flinch • Grotta • Elfonso • Elfred • Milo the Snake • King Henrik • Cordelia the Conjuror • Calista • Morgana • Crispy • Barley • Sassofras • Professor Zacharias Fleeber • Grand Mum • Gemina and Argus • Count Barnstorm • Sir Oliver • Sir Jaxon • Willawing • Kai • Princess Charlotte • Morris • Zinessa • King Philip and Queen Everly • Lily • Indigo • Marty and Maple • Mandy • Grimtrix • Wriggley, Pumpkin, and Chester • Skye • Piccolo • Baron Von Rocha • Professor Pecullian • Sea Monsters • Malachite and Fig • Omar • Prisma • Azurine • Orion • Vega • Chrysta • Sizzle • Cinder • Singe • Mare of the Mist • King Roland I • Roma • Giggling Goblin • Captain Quivers • Twitch • Vor • Nerissa


Elena of Avalor: Princess Elena • Princess Isabel • Francisco • Luisa • Shuriki • Alacazar • Zuzo • Mateo • Migs, Luna, and Skylar • Rafa • Chancellor Esteban • Armando • King Raul and Queen Lucia • Naomi Turner
Guest Characters: Flora, Fauna, and Merryweather • Cinderella • Jasmine • Magic Carpet • Belle • Ariel • Aurora • Snow White • Mulan • Rapunzel • Tiana • Merida • Olaf • Merlin • Archimedes
Community content is available under
CC-BY-SA
unless otherwise noted.