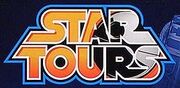 The Star Wars: Star Tours toy line was released exclusively to Disney Theme Parks, released from 2002 to the present day. It included characters and vehicles that were part of the Star Tours attraction, Disney/Star Wars character crossovers, and repackaged items from other Star Wars toy lines. The toys came in varied formats, including standard action figures, PVC figurines, and miniature figures. Most figures released reflected the style of packaging of the regular Hasbro Star Wars collections being produced at the time.
A new series of merchandise, including toys, was released to coincide with the new version of the attraction, Star Tours: The Adventures Continue, opening in May (Disney's Hollywood Studios) and June (Disneyland) of 2011.
Disney Racers
A series of die-cast racing cars designed to resemble Star Wars characters or vehicles.
Disney character crossovers
Cars
The Muppets
Gallery
External links
v - e - d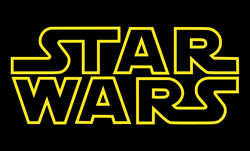 See Also
The Force • Star Wars: Star Tours (toy line)