Stella Starbella
is a character in
Wander Over Yonder
.
Background
Stella made her debut in "The Loose Screw". She is an elderly and somewhat senile superhero who has been fighting crime since her youth. Despite her feeble appearance, she was once the greatest heroine in the galaxy and the arch-enemy of the galaxy's former greatest villain, Mandrake the Malfeasant.
Personality
Starbella is a very feeble and possibly senile old woman who often says nonsensical things. Despite this, she is still a very heroic and competent crime fighter who, despite her mental state, is still a great superhero in peak physical condition.
She joins Wander and a group of rebels to fight Lord Dominator in "The End of the Galaxy".
Trivia
She is based on and is an amalgamation of Flash Gordon and Dale Arden, the main characters from the Flash Gordon franchise.
v - e - d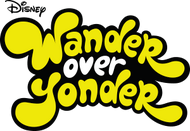 Organizations/Groups
Lord Hater's Army • Insurgent Generals • Wander and Sylvia • Bounty Hunters • Lord Dominator's Army • Galactic Villain Leaderboard • Emperor Awesome's Army
Locations
Lord Hater's Spaceship • Binglebopolopolis • Doomstone • Baaaaa-halla • Phunulon • Ballzeria • Buster • Doom Arena • Planet Ziziks • Flendar • Lord Dominatior's Spaceship • Arachnomorph Homeworld
Community content is available under
CC-BY-SA
unless otherwise noted.